The beauty industry is booming and continues to grow at an exponential rate. Consumers have many options, but how do they know which salon or spa will provide the best service? It all comes down to the right combination of technology, human resources, and scale. The involvement of technological tools in business management is not a secret anymore. The better a business integrates such systems, the more they enjoy business benefits and accomplish its goals efficiently.
Top 14 Technology Secretes of Successful Salon & Spa Businesses
Here are the top 14 technological secrets that will help your salon and spa business stand out:
1. Use the Best Spa Software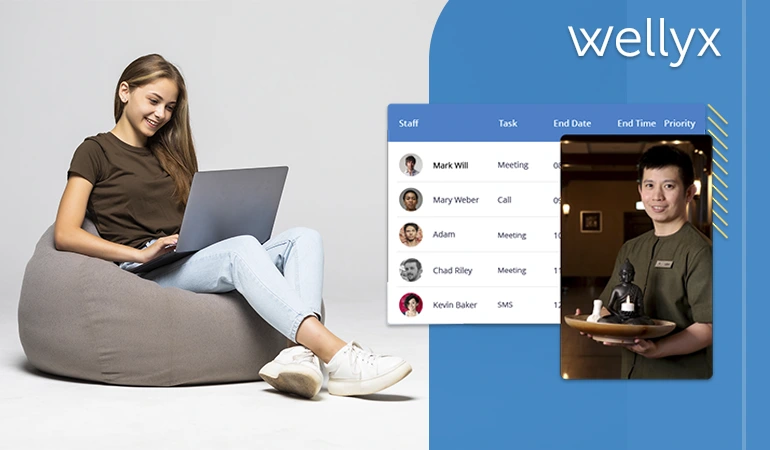 Salon management software is a must for any salon. It is not just for online booking & scheduling appointments and inventory management but also helps you run your business operations more efficiently. For example, if you have multiple salons across the country, they may be able to use the same software at each location so they can share information back and forth in real-time.
The right program will help manage everything from payroll processes to customer records management. So, make sure that whatever program you choose comes highly recommended by others who use similar programs before buying anything new.
2. Easy Appointment Bookings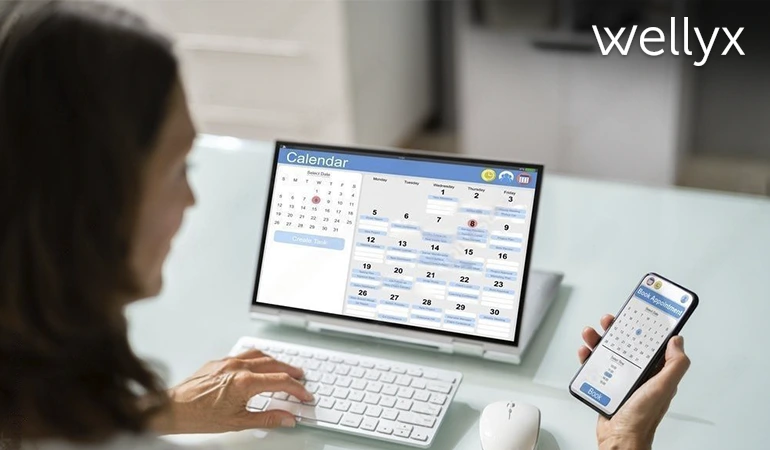 Online booking is one of the critical features in business management in the salon industry. The more you make it relaxed for your buyers, the more sales you will enjoy. The support of the best available spa booking systems makes it easy for your clients to book their appointments. When clients can book appointments via your website or app, they do not need to call the facility every time.
Just a few clicks will be enough to book and schedule online appointments as per the availability of the specialists. It also prevents spa and salon business owners from embarrassment when they confuse bookings with each other when done manually.
3. Automated Text & Email Reminders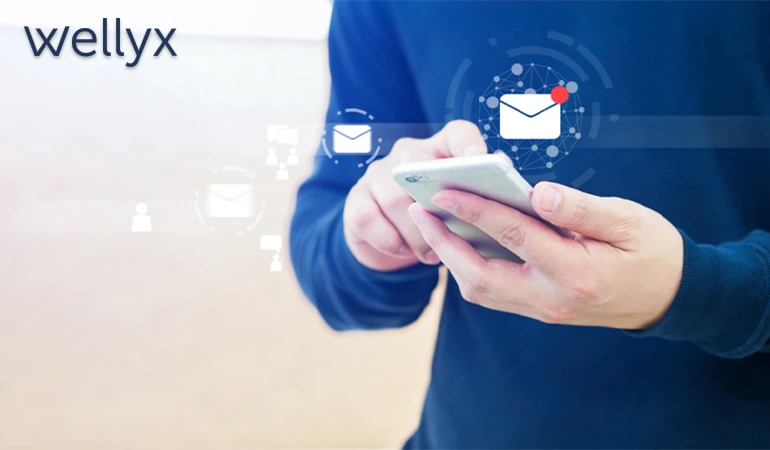 Text reminders are more effective than email in terms of their immediacy. So, it is essential to use them as much as possible. Text alerts can be sent directly to a client via an SMS service, which allows for multiple recipients, including employees at the salon. You could also set up a group text message on your phone with all of your clients' digits in case you need a quick reminder by using the app of your salon management software.
And if you want something more personal? You can send popup notifications customized to your client's needs. Furthermore, it enables you to send automated appointment reminders, so your clients do not miss the booked day.
4. Make the Service Menu Available Online
Salon and spa owners have a lot of picks when it comes to offering their services. With so many different styles and approaches, it can be hard for them to keep up with all the changes in the industry. But one unchanged thing is the need for convenience and accessibility. And no matter what kind of salon you run. There will always be any person out there who wants something simple and easy-to-use when they visit your place for an appointment.
Or they can even ask you their questions and queries. To help you combat this problem, make sure that any content related to products or services offered by your salon/spa is available online. You can also do so through traditional media channels such as print brochures or flyers distributed at events like trade shows or conventions where potential clients might see them firsthand before making any commitments regarding future visits. In this respect, spa and salon management software also helps maintain the service menu and alerts your customers regarding new services or offers.
5. Easy Payments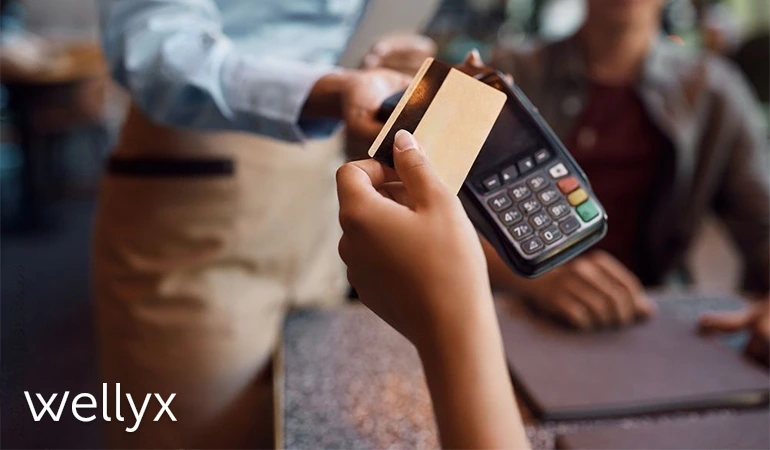 Easy payment gateways are one key feature of business management software. There are a handful of things you should do for easy payment processing, such as;
First, make sure that you accept credit cards and other payment methods.
Second, offer multiple payment plans so clients can choose the one that works effectively for them.
Third, offer discounts for paying early or in full (or both).
If a client has a question about how much the service will cost upfront before receiving it, even if they are paying by credit card. You can tell them their total cost when all is said and done with this treatment plan.
You should also consider offering electronic transaction options to process payment methods, such as PayPal, Stripe, and digital wallets. So, your customers do not have to wait around at your salon while they check balances online or make any transaction.
6. Push Your Memberships
Your memberships are an essential part of your business. They can help you increase revenue, loyalty, customer retention, and satisfaction. If you have the correct membership and loyalty program for your salon or spa, it's time to start pushing those memberships. Using your spa management software marketing features always helps create time-bonded special offers for customers.
Incentivizing clients always helps win their hearts and encourages them to sign up for long-term memberships. To attract more customers, you can also offer special packages such as weekly, biweekly, and monthly subscriptions.
7. Text Upsells and Add-Ons
The text messaging industry is booming; you can use it to upsell and add to your salon or spa purchase. Texts are great for this because they are easy to send out, easy to respond to, and even easier to track results.
8. Effective Staff Management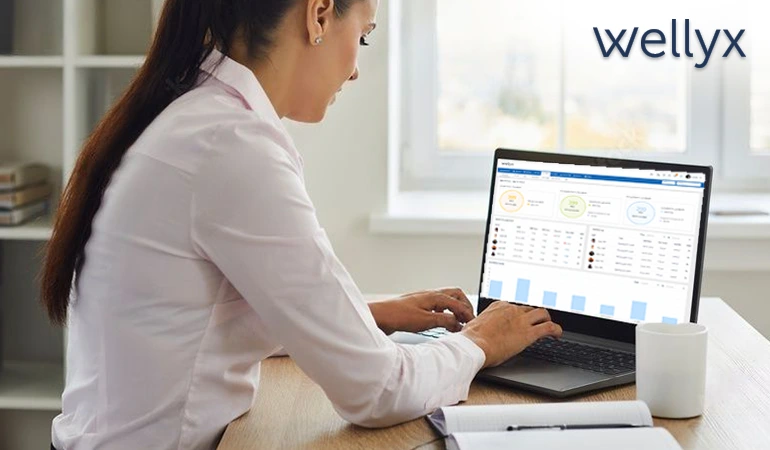 Staff management is one of the critical aspects of business management practices. If you fail, you cannot survive for so long in the market. In this regard, spa scheduling software allows you to manage your staff schedules from anywhere.
This is one of the finest ways to ensure no last-minute cancellations or missed appointments at your business. You can access it from any device, making it easier to relax even when you are away from the spa or beauty salon.
9. Collect Client's Feedback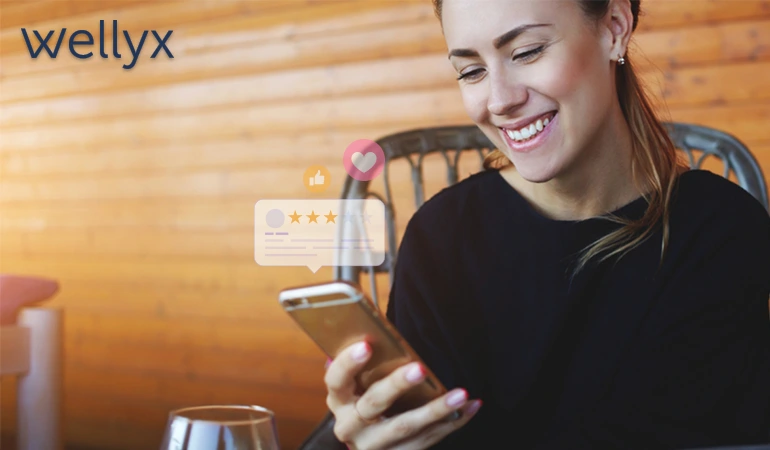 As you are building your business's reputation, it is important that customers are happy with their experience. By collecting reviews and testimonials automatically, you can ensure that every customer has their say.
Branded apps allow spa and beauty businesses to systematically collect customer reviews, which makes sense for the business. These systems can also be used for other tasks like surveys or collecting data on how people use certain products or services.
Using your software for spa management, you can ask them to rate your spa treatments and customer service. It will not just help you evaluate customer experience but will also improve your service quality.
10. Email Marketing and Customer Engagement
Email marketing is one of the finest marketing tools that effectively reach clients, drive sales, and build your brand. It's also an excellent way to automate email sending so that it does not feel like an extra chore when someone asks for one.
The best thing about email advertising is that you can automate it with management software. Automatic emails mean you do not have to spend hours manually creating each message and then having someone else proofread it. To get started with automated email marketing, build up an email list by offering free information every month or so via newsletters or other means.
11. Reporting and Business Analysis
Reporting is a critical part of running a successful business. It helps you keep track of important information, like your sales numbers and customer feedback. So you can make informed decisions about improving your salon & spa.
Furthermore, reports can be generated automatically from the spa management software or manually by someone in charge of the company's accounting department. It is vital to have an easy way for managers and other employees from different locations across the country and even internationally to access these reports quickly and efficiently when needed.
12. Loyalty and Reward Programs
Loyalty programs are a great way to incentivize your customers and increase retention. A loyalty program can be run by giving customers a punch card to fill out each time they visit. But it's also possible to tie into your online client booking system so that you can trace how much time people spend in the salon and offer them discounts or coupons for various services. This way, you can reward loyal customers with higher perks based on their satisfaction with their experience at your salon/spa. Reward-based client management and engagement always pay off through increased sales and profits.
13. Accessibility Through a Mobile App
One of the best tricks to ensure your business is accessible and easy to use is through a mobile app. Having an all-in-one solution in the form of software for beauty salons and spas, you can;
Make it easier for clientele to pay for services through the app. This can be as simple as depositing money directly into your bank account. Or if you offer other payment methods like credit cards and PayPal, then make those options available within the app too.
Make it easy for clients to find your business in real-time using locators or maps if you have more than one branch. So they do not have any trouble finding where you are located or what services you offer at all times.
14. Effective Inventory Tracking
Effective inventory management is also key to success in the beauty and wellness industry. If you cannot track the available products or contact your vendors in time for the short items, you might not remain up to deal with spa appointments.
Ask your spa software service providers to incorporate inventory tracking into your system. It will help you to stay updated about the available items and purchase the required ones on time. Doing so enables you to have effective client management and better inventory management.
Conclusion
So, these are technology secrets of successful spa businesses that you can use to improve your salon or spa business. It's important to remember that a salon or spa is a business and needs some essential management tools to stay afloat. You are not required to reinvent the wheel but to add advanced management features to get ahead of the competition.
Get Intuitive, Powerful, and Cloud-Based Software to Manage your Spa.
Enhance your spa with all-in-one and simple software with attractive features to handle all the appointments and bookings online.
Increase productivity
Automate operations
Personalized guest experience
BOOK A DEMO