Top-rated software for dance studios
Transform your dance studio by simplifying your operations & bookings, acquiring leads, and engaging with members – while focusing on things that matter.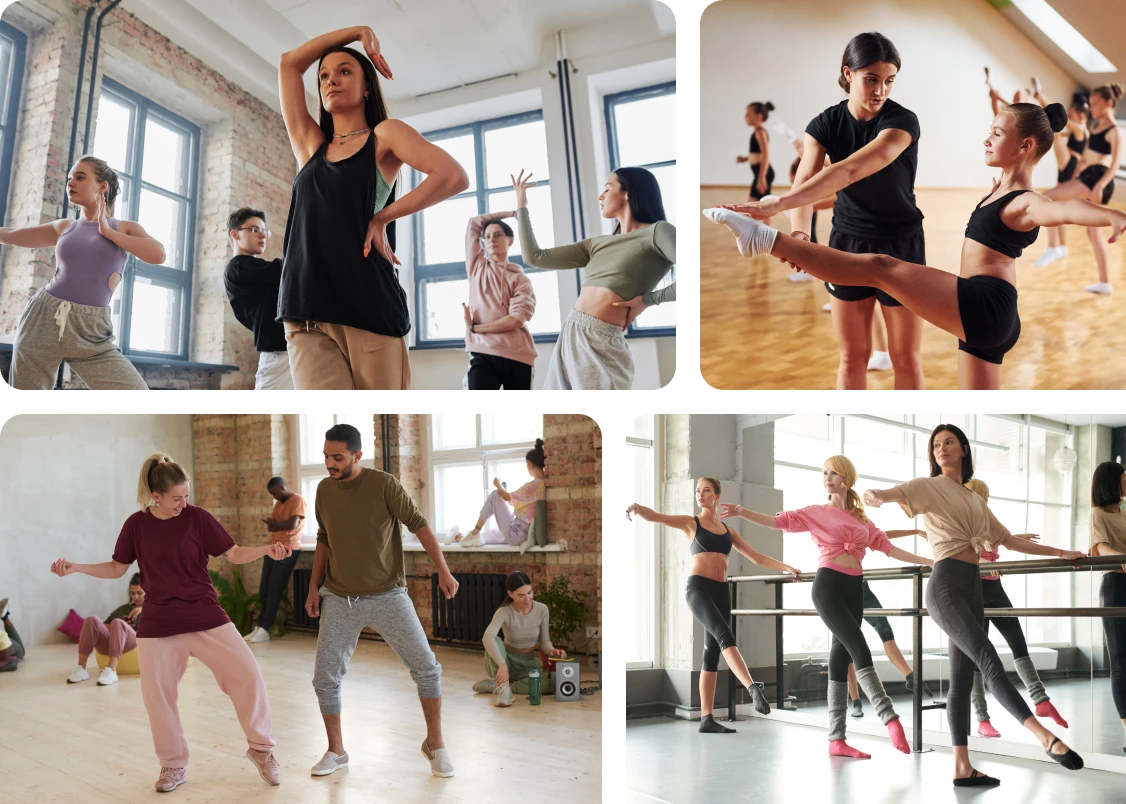 Simplify the management of membership sign-ups, payments, and renewals with Wellyx. Automate routine tasks and deliver exceptional experiences to your valued members.
Offer your customers personalized packages

Keep track of payment and member activities

Offer unlimited benefits to members

Create flexible payment plans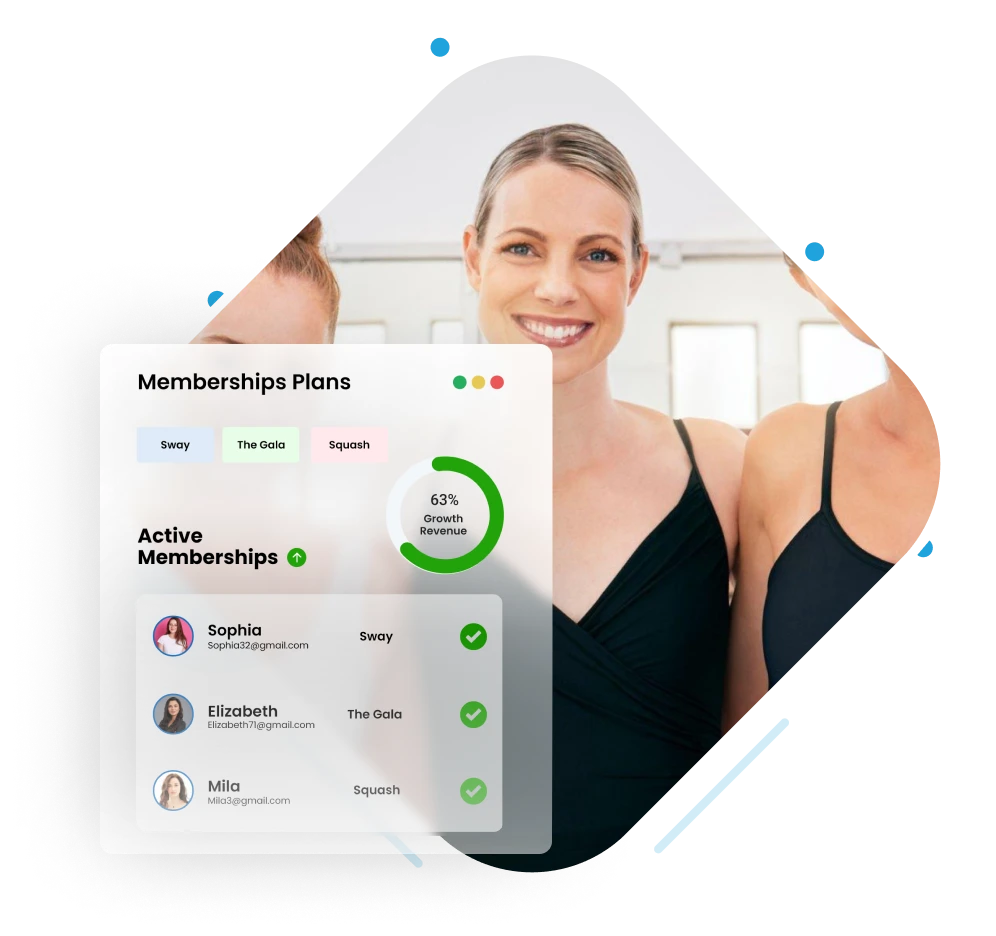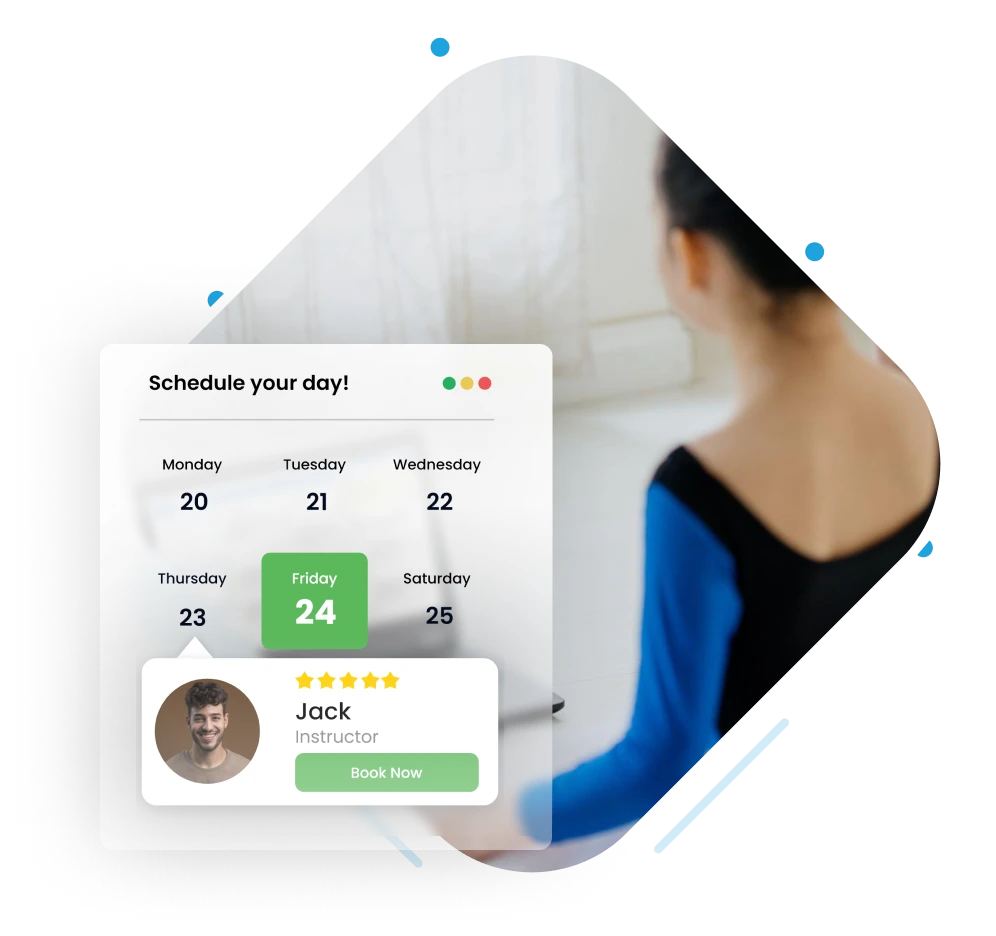 Easy scheduling for more revenue
Wellyx is designed for the ease of owners. Arrange online classes, online bookings, events, and appointments. Sync your scheduler to your website!
User-friendly interface to enhance the scheduling experience

Manage everything from a single screen

Easy member registration 

Save your member's time with the scheduling app
Reward program for deeper engagement
Create a special connection with your members and clients by offering exclusive discounts and benefits through Wellyx Dance customer loyalty program software.
Tailor rewards and incentives for higher engagement

Let your members earn rewards and redeem points 

Tracking of members' data will be more than easy 

Manage referrals and keep a record of it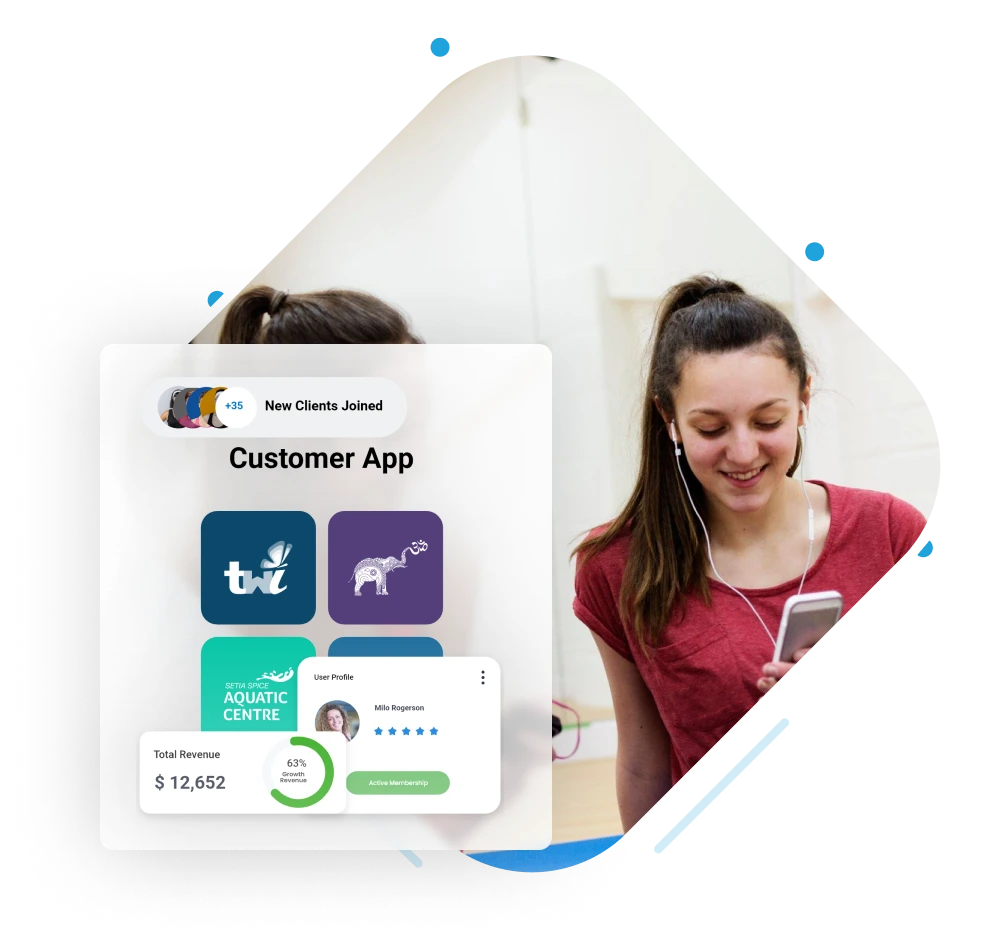 Branded app to win more customers
Enhance member experience with feature-rich software for dance studios and branded app that allows them to book appointments anytime, make payments, and stay engaged with your dance studio.
Ease of choosing what your members need 

Keep everything at your staff's fingertips 

Your branded app reflects your identity 

Easy access to your dance studio with the app
Rent out to enhance your revenue
Use your dance studio for rental purposes with the comprehensive Wellyx Dance facility rental software. It provides all the tools and systems to manage your facilities effectively through single-screen and complete automation.  
Easy possibility of earning high revenue 

Complete automation for higher efficiency 

Get all the necessary notifications 

Monitor and manage all from single-screen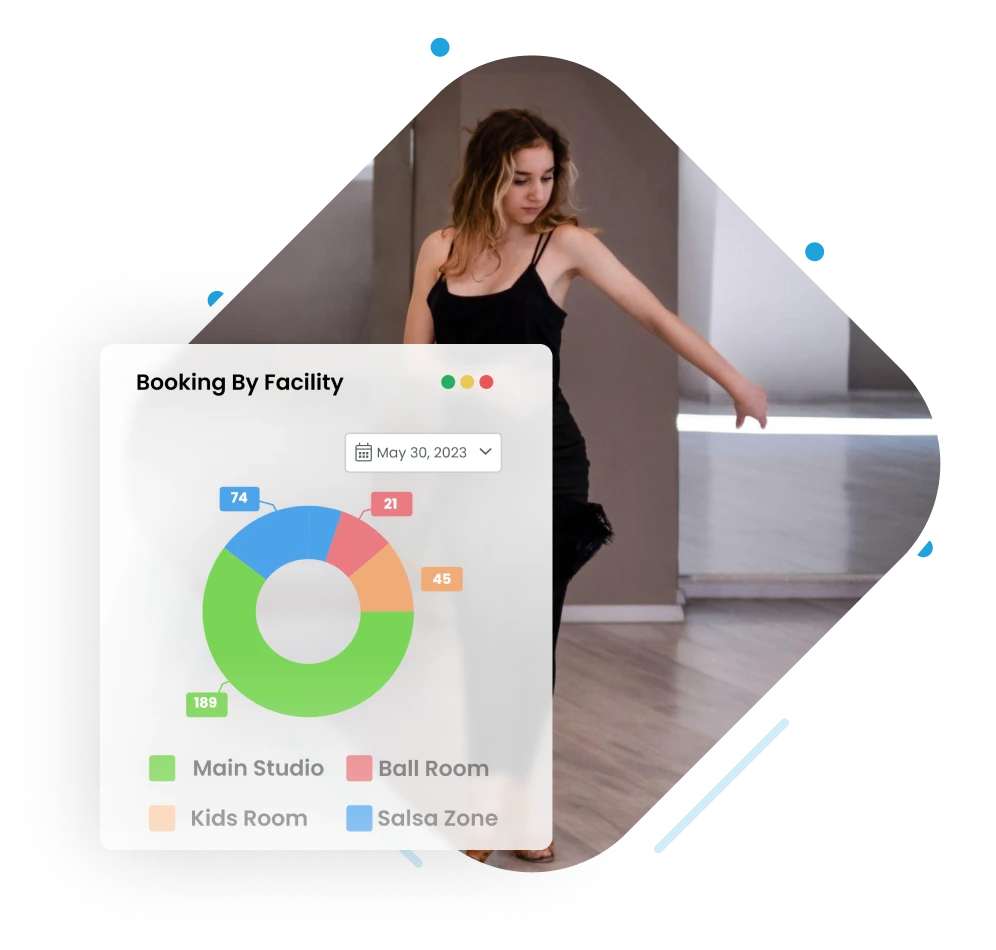 Empowering fitness business owners
Read how some of our customers have integrated the Wellyx platform into their amazing businesses
"The Wellyx support team is always available for assisting. Everytime we call or email you guys are always available."
"Since the beginning you guys are very supportive, adaptive and very responsive."
"We have loved working with Wellyx and have found the support team very useful and Rebecca has always been on hand to help with any issues we have had. 😊"
"You guys are always great and I agree that you value our thoughts and opinions (unlike our previous software company), which is important.  :)"
"Whenever we encountered backend issues, the team promptly assisted us in resolving them. The user interface (UI) of the system is visually appealing and well-designed. Additionally, the support team is incredibly fast in addressing and resolving any issues that arise."
"The platform took me some time to learn but it is pretty user friendly."
Ready to upgrade to a top rated award winning software?
Get a personalized demo to see how we align with your business needs.

Here's what you can expect in the demo:
*Maximize your revenue by 63%
Do you still have unanswered questions?