Easy management with hair salon software
A comprehensive cloud-based hair salon management software that seamlessly aids in effectively managing your clients, staff, and premises.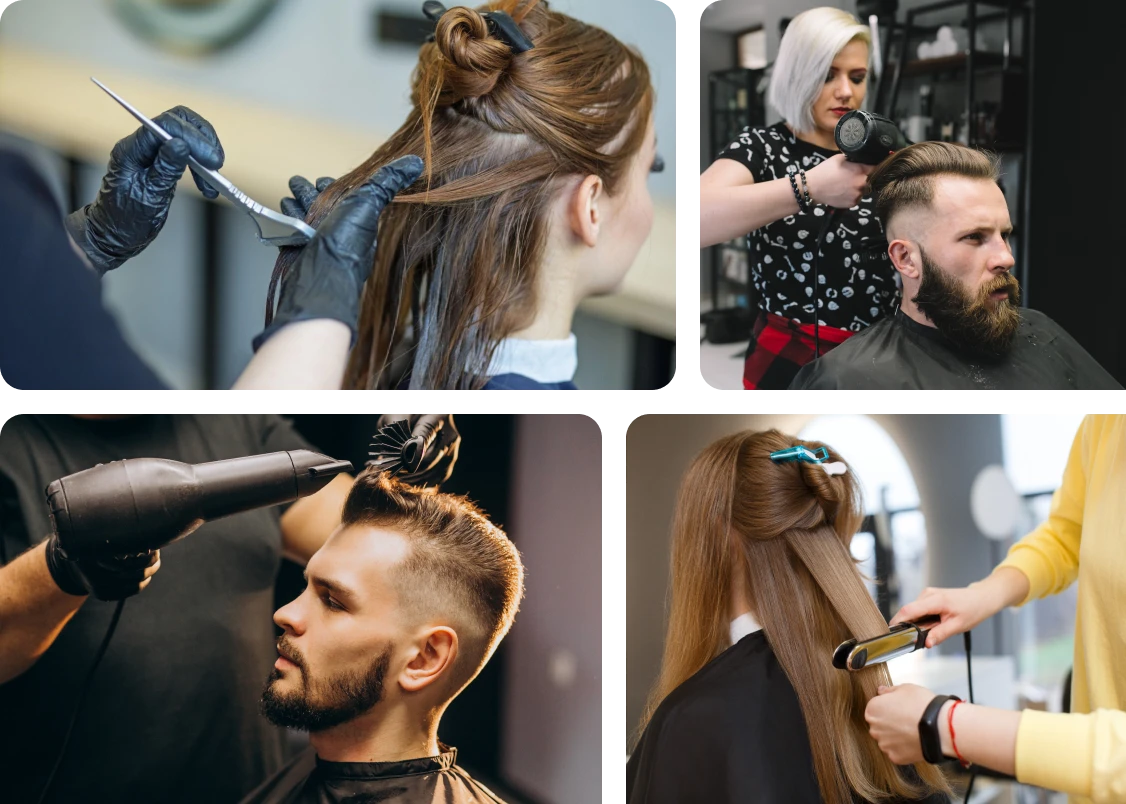 Scheduling is far easier now
Efficiently streamline operations and enhance appointments using hair salon scheduling software with complete control over daily operations.
Customize schedules as per your need
Create schedules with one click through the auto-scheduling
Rearrange bookings with complete convenience
Clients can schedule with their preferred barber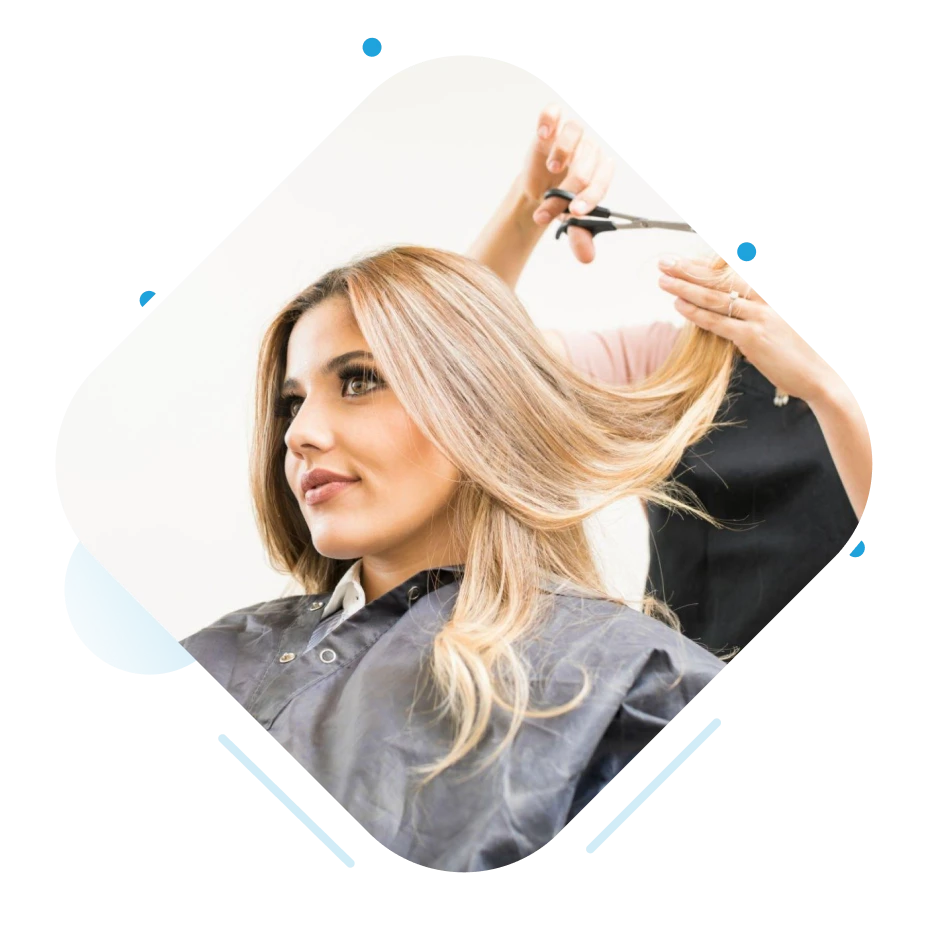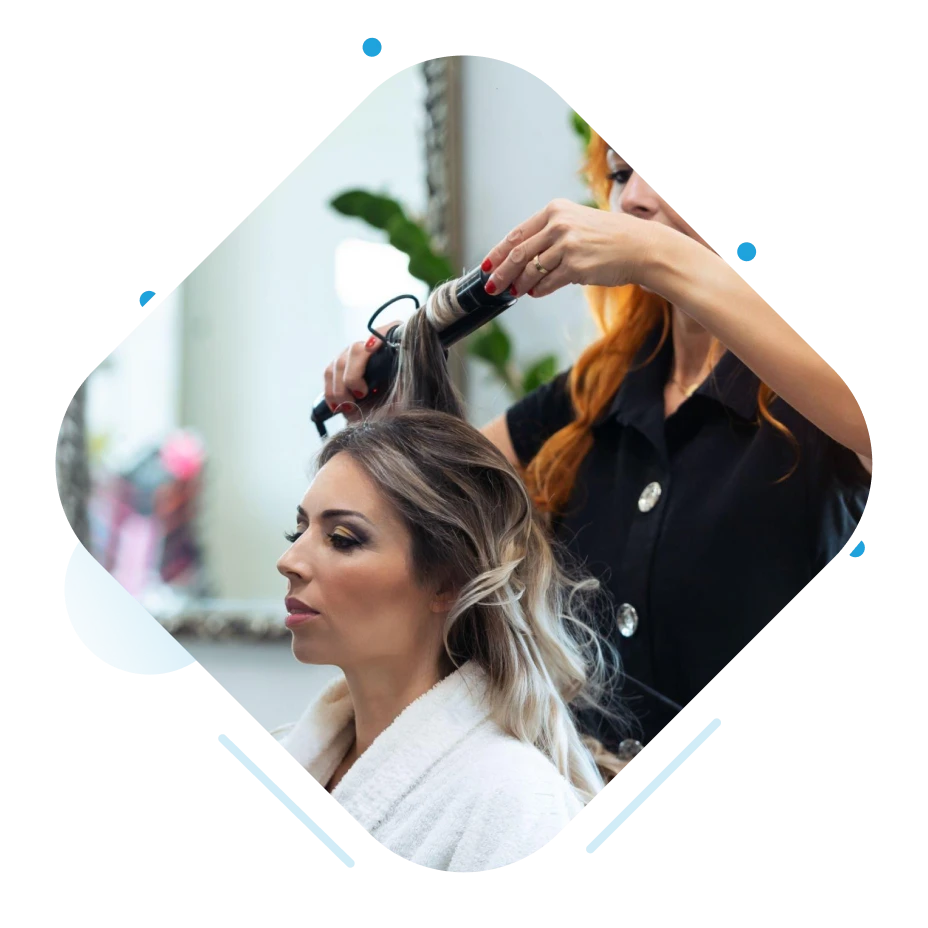 POS software for hair salon
Revitalize your payment procedures with our hair salon POS software – renowned for its speed, efficiency, and user-friendliness.
Effortlessly manage payments
Access everything conveniently on a single screen
Maintain comprehensive control over your inventory
Utilize the cloud-based salon POS system accessible from any location
Boost your sales with salon gift cards software
Empower your clients to generate and share customizable gift cards via online gift card management software, which can be conveniently redeemed within the same platform.
Draw in new customers to boost your business
Enhance your sales tremendously
Increase brand visibility and recognition
Give your clients a choice between electronic and physical gift cards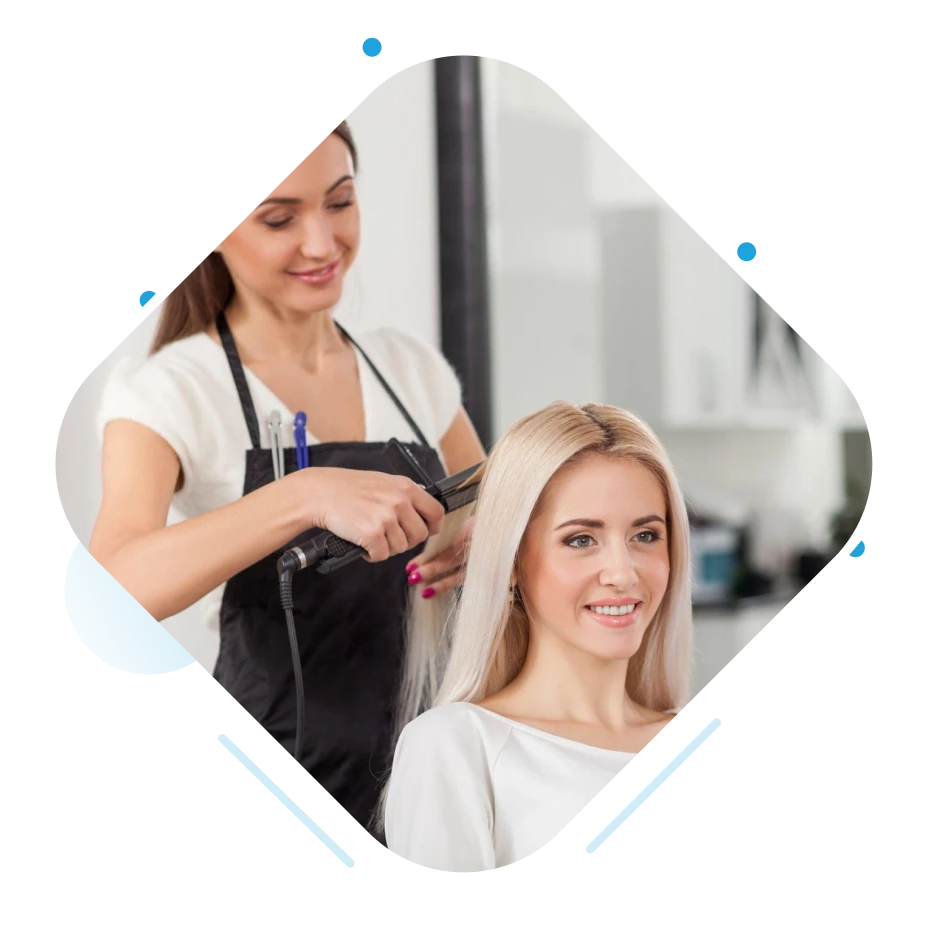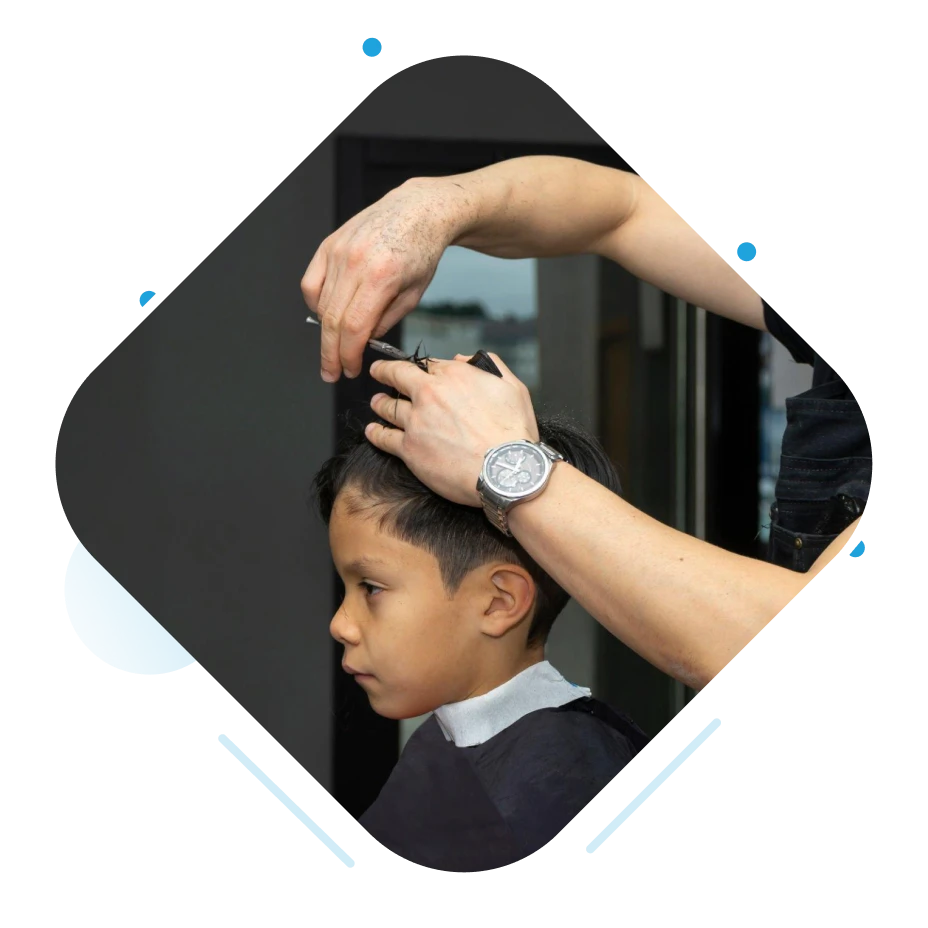 Bring in more business with gift card system
We make it easier for your customers to share their love for your business with our prestigious gift card system! Wellyx has designed the ultimate gift card functionality to turbocharge your business and skyrocket your hair salon's profit – making it quick and easy to set up.
Avail gift cards in the customer app and widget
Keep track of gift cards on the enterprise level
Encourage more flexibility and brand growth
Give your clients physical or e-gift cards
Inventory management will never be complex
Easily oversee, track, and automate tasks with our intuitive hair salon inventory software. Keep your stock levels updated through a user-friendly interface and seamless interactions.
Keep everything on track through a centralized platform
Integrate inventory management with POS
Get timely updates on your inventory
Get everything done and managed through a single screen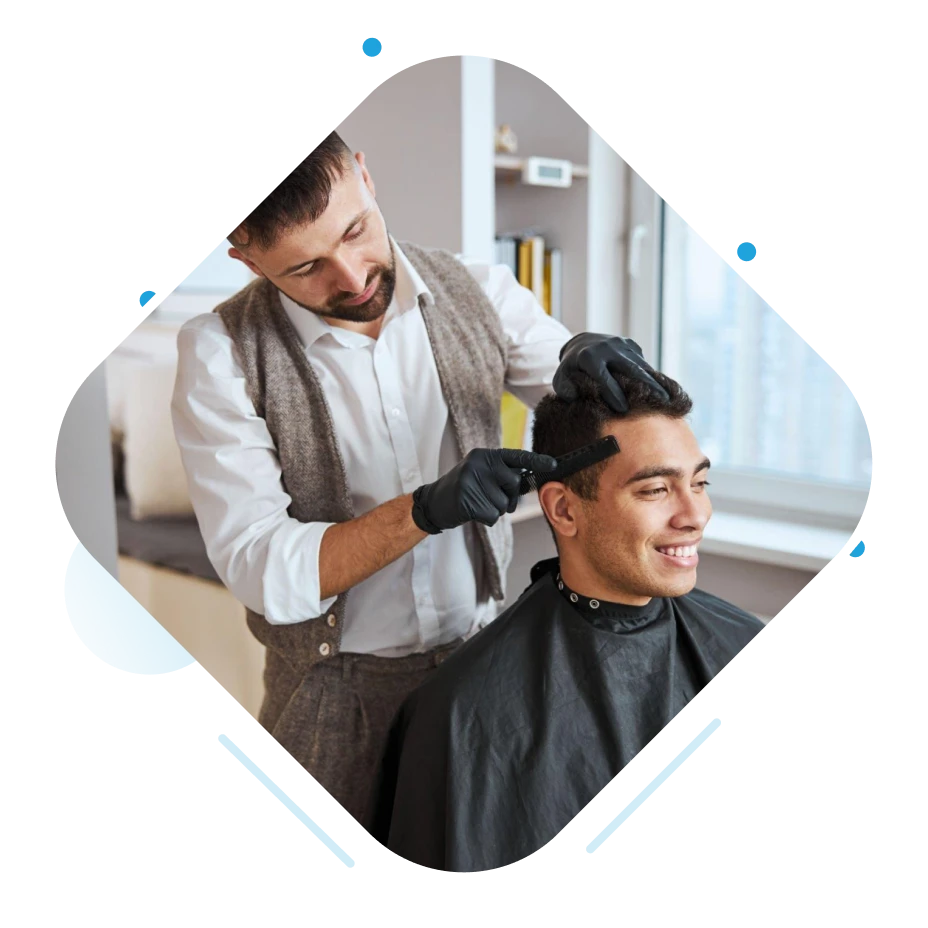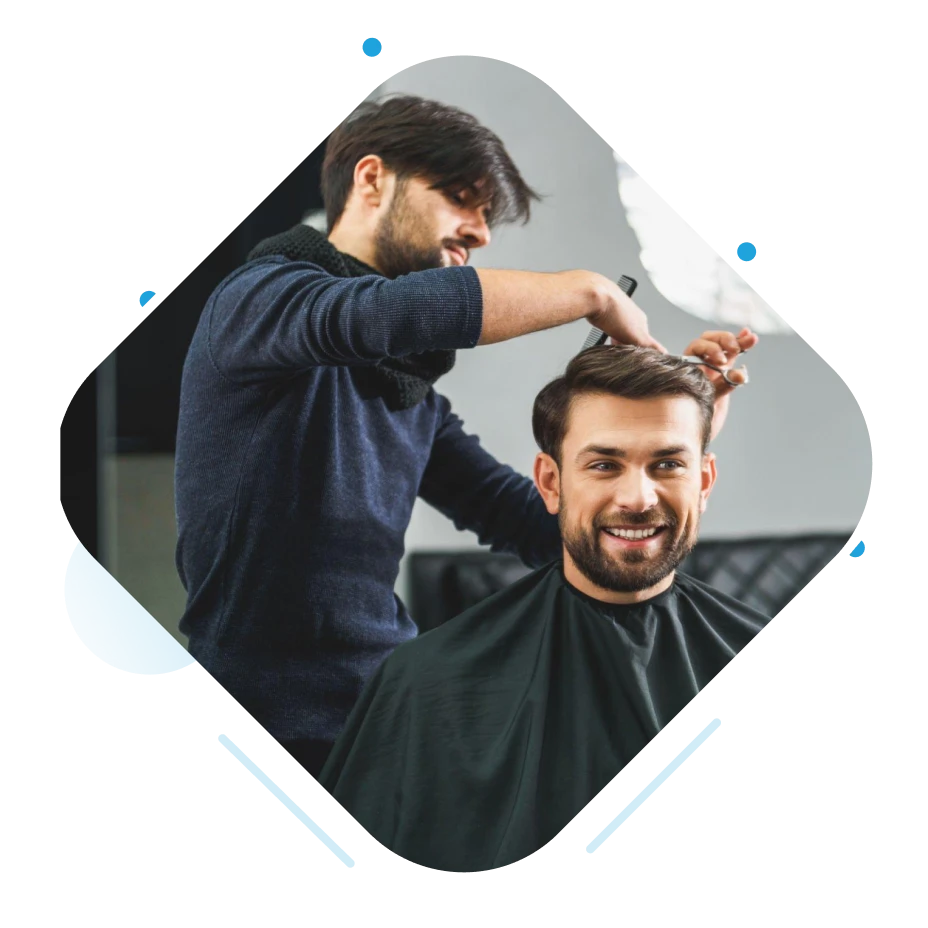 Your daily operations and troubles in retaining clients and getting more new clients will be sorted out as the best hair salon scheduling and appointment software does it all for you. When you have Wellyx hair salon software, you never need any other.
Automate your daily tasks to streamline operations
Keep record of everything for better decisions
Utilize your staff effectively with easy management
Get all the important insights to enhance your revenue
Empowering wellness business owners
Read how some of our customers have integrated the Wellyx platform into their amazing businesses
"I wholeheartedly award it 5 stars. Without hesitation, I highly recommend Wellyx to any business seeking to elevate their booking management to new heights of efficiency and customer satisfaction."
"We are excited to see Wellyx's continued evolution as a more complete CRM (campaigns) and how this will no doubt exponentially improve our ability to engage our customers. THANK YOU"
Our experience with Wellyx has been nothing short of exceptional. As the owner of a wellness retreat, I was searching for a robust solution that seamlessly integrates all aspects of our business. The software's features are not only comprehensive but also intuitive, making daily operations smoother than ever.
Transitioning to Wellyx has significantly elevated the efficiency of our wellness center. The range of features provided is impressive, covering everything from client scheduling to billing with ease. The user-friendly interface makes staff training an ease. What truly sets them apart is the round-the-clock support. Knowing that assistance is just a call away gives us peace of mind.
Managing a luxury spa requires precision and reliability, and Wellyx delivers on both fronts. The software is rich in features, allowing us to customize workflows to fit our unique needs. The real-time data analytics have been invaluable for strategic decision-making. The 24/7 support team has been consistently responsive and proactive. Happy to be a part of the Wellyx family!
Our journey with Wellyx has been transformative. The software's versatility allows us to coordinate classes, appointments, and memberships. The automated processes have saved us countless hours, allowing our team to focus on what matters most, our clients.
Ready to upgrade to a top rated award winning software?
Get a personalized demo to see how we align with your business needs.

Here's what you can expect in the demo:
*Maximize your revenue by 63%
Do you have any questions?
Our support system is round-the-clock! Our 24/7 team is ready to assist, ensuring your questions are answered promptly for seamless customer satisfaction.