The last year has been a demanding one for the Wellyx team. We have worked hard to bring you some of our most requested features and some new ones that we are excited to share with you.
What's New in Wellyx?
Wellyx is a new and improved version of our spa software. We have added new features, functionality, and ways to use the system. It will make it easy for you to run your business.
New Look and Feel
Wellyx has been updated with a new look that makes it easier for users to navigate their desired features. The interface has also been redesigned so that information can be organized more logically than before, especially when dealing with multiple clients.
More Functionality
We are making it possible for our clients to get more done with less effort by adding extra features like the ability to fill forms from other applications or automatically send subscription invoices to customers. Improved financial reporting will also make it easier for our clients to evaluate their spa's profitability.
Updated Features and Functions
Booking
You can now book your room with spa booking software online instead of calling the spa. This is a massive benefit to spa owners and guest satisfaction in general. With this improved feature in our spa scheduler, you will be able to:
Book your appointment directly from our online booking page for consulting activity and spa treatments
View a list of all staff members' names and titles so that you know who will be working on what day/period or location
Search for appointment bookings by date, time, and therapist.
The online bookings page is now mobile-friendly.
Adding a client booking calendar will allow you to create a chart of dates and times for your services, with availability and pricing.
Staff Availability Toggle on Calendar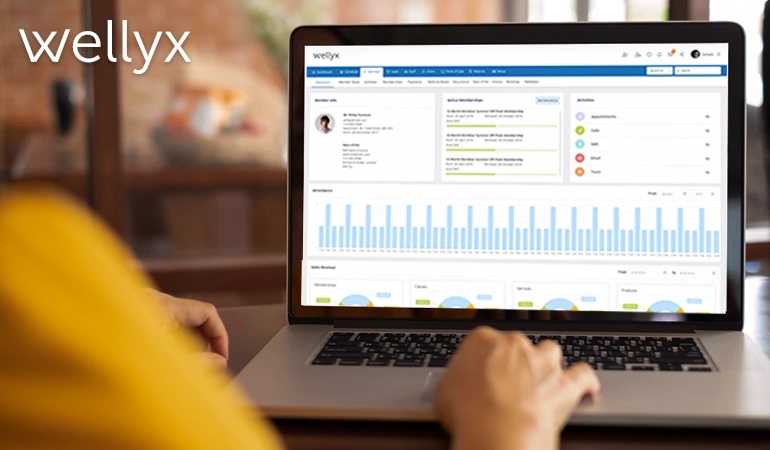 This great feature makes it easy to see when your employees are available for dealing with online appointments. You can now toggle staff management availability on and off as needed for a specific day or period.
The new calendar will be available in the next few weeks. Still, if you have an existing spa software system that does not support this feature, we recommend upgrading now so that it becomes available soon enough for you to use with your clients.
Branded Apps for Easy Customer Engagement
In our upcoming update, you will be experiencing a newer version of branded applications that we provide our buyers for easy client management and dealings. We have made our spa software easier for your clients to book and schedule appointments.
On top of that, we have also improved the security measures for financial data collection while making an online transaction. Furthermore, we are implementing the encryption on the data collection feature to store it in cloud-based servers so unauthorized persons cannot access it.
Employee Management
The new attendance module in Wellyx allows you to record attendance for each staff member, track their daily and weekly attendance, and view the employee performance over time. Also, you can see how much time they spend at work or in meetings.
This improved feature will also enable you to assign specific day-to-day tasks to the staff and allocate the spa sessions to the specialists.
Introducing New Features
Besides improving already existing features in Wellyx, we will also introduce some valuable and innovative features to help our client spa businesses the most. With this update, you will enjoy the following features with your upgraded software for the spa industry.
Inventory Management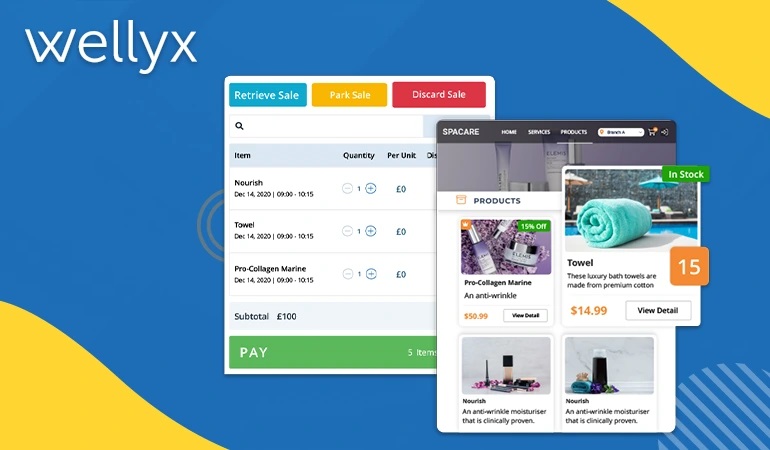 In our coming update, we will introduce the inventory tracking and management feature in our spa management software to facilitate our clients in the best possible ways. So you can keep track of the available inventory and vendor transactions. This incredible feature will also enable our software users to integrate their POS online and synchronize inventory levels if they have more than one branch.
Gift Cards
Do you want to enable your customer to share their love by sending digital gift cards to their beloved ones, but your current software does not have this feature? Do not worry. We are empowering our software with a gift card management system where your customers will be able to share their love, and it will increase your sales.
Using this added feature, you will be able to;
Selling gift cards digitally and physically with just a few clicks
Sell spa gift cards anytime, anywhere
More effortless and seamless redemption of gift cards
Running digital gift card program at multiple locations with an enterprise account
Marketing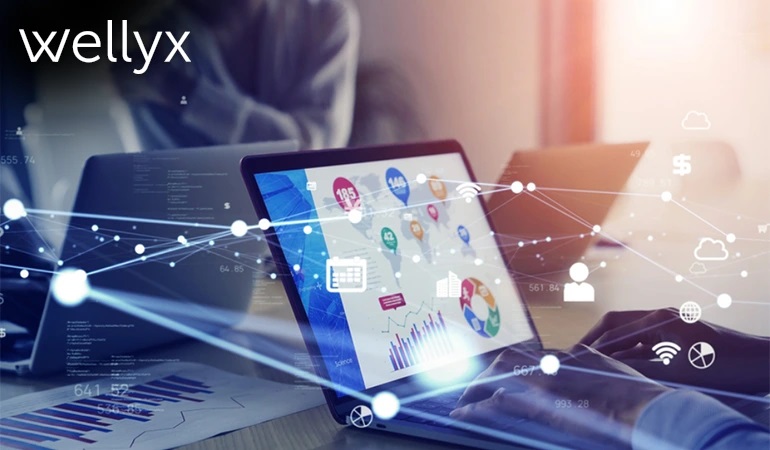 We understand that marketing is one of the fundamental business needs. So, we are striving to facilitate our clients to reach out to the maximum number of people in the market by providing a dynamic marketing tool. That is why, in our January update for software for spa management, we are introducing the marketing feature.
With that feature, you will be able to;
Send automated marketing emails containing newsletters, offers, and announcements.
Send customized marketing texts to the existing customers
App advertisement and product launches


Fitness Business Software Used by Top 100 Gym Centers

Top gym businesses use fitness software to manage and streamline all operations of gym.

Member Management and Engagement
Online Booking and Scheduling
Staff Supervision

BOOK A DEMO
Conclusion
We hope that you are as excited about this update as we are. We know you want to start making your January upgrade a reality today. With every upgrade, we make it easier for our clients to keep up with ongoing technological developments and maintain compatibility with new programs. So, what are you waiting for if you have not already signed up for a spa software subscription? Get started now!