Selling a spa business can be a challenging task, as it requires a lot of preparation and planning. However, with the right approach and mindset, it is possible to successfully sell your spa business and achieve a profitable outcome. In this blog post, we'll discuss some tips and strategies that can help you sell your spa business. If you're looking to sell your spa business, there are several steps you can take to make the process go smoothly. Here are nine steps you can follow to successfully sell your spa business:
1. Get Your Spa Business Ready for Sale
Before you put your spa business up for sale, you'll want to make sure it's in top condition. Take a close look at your spa and identify any repairs or updates that need to be made. You should also consider giving your spa a thorough cleaning and organizing to make it as attractive as possible to potential buyers.
Before selling your spa business, you should evaluate its financial performance, including revenue, expenses, and profits. This will help you determine its worth and set a realistic price. You should also review your customer base, staff, and marketing strategies to identify any areas for improvement.
If your spa business has a strong brand and a loyal customer base, it will be more attractive to buyers. Make sure your marketing strategies are up-to-date, and focus on building a strong online presence through social media, and other digital marketing channels.
2. Determine The Value of Your Spa Business
Determining the value of a spa business can be a complex process, as it involves analyzing multiple factors that can affect the worth of the business. It's important to have a realistic idea of what is your spa business worth before you put it up for sale.
This will help you set a fair asking price and avoid undervaluing or overvaluing your business. You can work with a business broker or a professional appraiser to help you determine the value of your spa business.
3. Prepare a Sales Package
A sales package is a comprehensive document that provides potential buyers with all the information they need about your spa business. This should include financial statements, marketing materials, and any legal documents related to the business. Make sure your sales package highlights the unique features and benefits of your spa business to help it stand out.
4. Identify Potential Buyers
There are several ways to identify potential buyers for your spa business. You can work with a business broker who has experience in selling spa businesses, posting listings on online marketplaces, or reaching out to industry contacts. Make sure you're targeting buyers who are interested in purchasing a spa business specifically.
5. Qualify Potential Buyers
Before you start qualifying potential buyers, you should have a clear understanding of what type of buyer you are looking for. This includes factors such as their level of experience in the spa industry, their financial resources, and their motivations for buying a spa business.
Grow your Revenue with SPA Management Software
Streamlines appointment scheduling and management
Automates inventory tracking and ordering
Improves client data organization and analysis
Book a Demo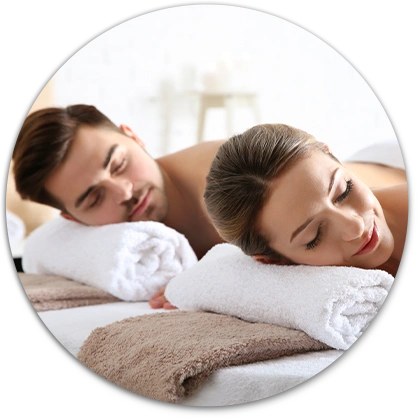 Once you've identified potential buyers, you'll need to qualify them to ensure they're serious about purchasing your spa business. This involves asking them questions about their experience, financial situation, and motivation for buying a spa business. You can also ask for references or proof of financing to make sure they're a good fit.
6. Negotiate The Sale
When you've found a serious buyer who is interested in purchasing your spa business, it's time to start negotiating the sale. This involves agreeing on the sale price, payment terms, and other details related to the sale. Make sure you have a clear understanding of what you want to achieve from the sale and be willing to compromise to reach a deal that works for both parties.
7. Draft a Purchase Agreement
Once you've agreed to the terms of the sale, it's time to draft a purchase agreement. This is a legal document that outlines the terms of the sale, including the purchase price, payment terms, and any other details related to the sale. It's important to work with a lawyer to ensure that the purchase agreement is legally binding and protects your interests.
8. Close The Sale
After the purchase agreement has been signed, it's time to close the sale. This involves transferring ownership of the spa business to the buyer and ensuring that all legal and financial obligations are met. You'll also need to make sure all the necessary paperwork and documentation is completed to ensure a smooth transition of ownership.
9. Celebrate Your Successful Sale!
Selling a spa business can be a stressful and time-consuming process, but once the sale is complete, it's time to celebrate your success! Take a moment to reflect on your hard work and the exciting new opportunities that await you. Whether you're retiring or moving on to a new business venture, you can be proud of what you've accomplished. For better management, many Spa businesses use Spa management software. It helps to maintain optimal performance and boost revenue on a higher level.
BOTTOM LINE
In conclusion, selling a spa business takes time and effort, but with the right approach, you can achieve a successful sale. By following these nine steps, you can prepare your spa business for sale, determine its value, identify potential buyers, qualify them, negotiate the sale, draft a purchase agreement, and close the deal. Good luck with your spa business!
FAQs
Is a spa a successful enterprise?
Because of its high-profit margins and ongoing expansion, the spa franchise market remains a desirable option
2. What do spa visitors want?
A potential customer will notice the spa's cleanliness, the politeness of the employees, and their level of skill when they visit for the first time. Making sure workstations are spotless, treating clients like VIPs, and being educated about treatments are essential for generating an excellent first impression.
3. Who is the spa's ideal clientele?
Women aged 15 to 65 make up the majority of the target market for the spa sector. Although diverse, there is a common interest
4. What dangers exist for the spa industry?
Threats are elements that limit performance and slow the development of your spa. They may also consist of outside factors like the actions of rival companies, shifting fashion trends, the state of the market, and economic problems.