To start a fitness business, you must plan some ideas to engage the gymnasium member. One of the most essential things for getting a fitness startup is choosing the equipment for the workout. For this, don't compromise on the quality of the equipment. People often look for gyms and fitness studios that offer high-quality and newly equipped machines.
It may be challenging to create a list of workout equipment if you are going to open a new gym, but that's a long-term investment. Gym equipment makes the best impression on new members. To help you out, we have created a list of workout equipment and machines for your new gym.
Below is the essential equipment for any gym:
Inversion Tables: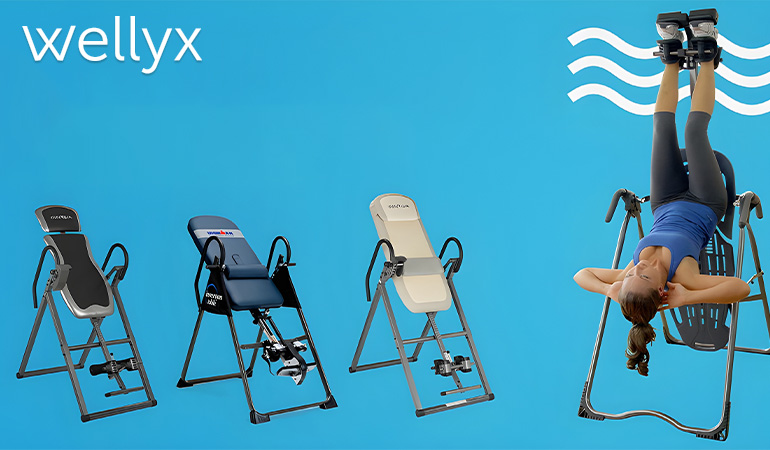 Inversion tables are also a popular piece of gym equipment. These inversion tables encourage people to stretch and strengthen their hamstrings while they exercise on the table. Inversion machines are usually made to be adjusted for any body type. The adjustment handles are typically brightly colored and are easily accessible.
The instruction manuals on these machines often include diagrams of the muscles they target. Beginners should start off with light weights and gradually increase the resistance as they become more confident.
Treadmill
A treadmill can help you burn fat and build strength and endurance. The incline feature can be used to simulate uphill or downhill to run. Running on a hill is one of the most effective ways to burn calories and improve strength. The incline feature on a treadmill can be as low as zero. Use two to five-pound light dumbbells to exercise your biceps and overhead muscles. In addition to the incline, you can use the handles for push-ups and biceps curls.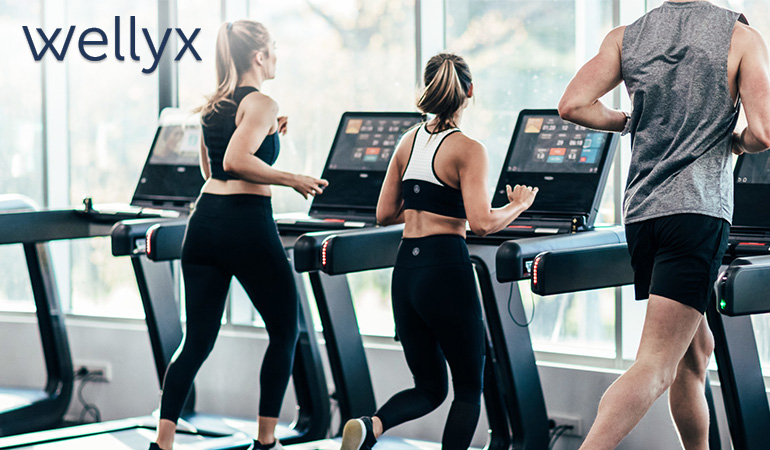 There are many benefits of using a treadmill. It offers cardiovascular benefits, and people with different types of injuries can also use it. For example, it can simulate hills and rollovers, which are helpful when you need to train for an uphill or downhill course.
Few treadmills even have TV screens, so you can watch your favorite shows while working out. However, using a treadmill can also lead to bad habits. While you can avoid kicking the motor cover with the front of your foot, a poor running form can be developed.
Free Weights
Free weights are essential for any gym. You should invest in quality free weights that will last for years. Another essential gym commercial equipment includes cardio machines, which can help burn calories and warm up before and after a workout.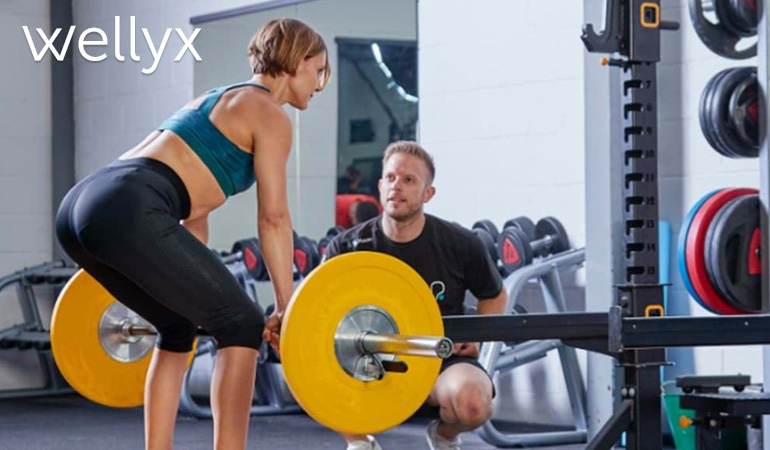 Invest in free weights and a free-standing dumbbell rack for a sturdy and safe workout. This equipment will increase your members' satisfaction, so make sure you choose a high-quality, commercial option.
Free weights are a staple of any gym, and a squat rack is no exception. Its safety bars and adjustable holders allow it to serve as an essential part of a gym. While the squat rack is the most famous piece of essential equipment in a gym, it is also helpful for other exercises. The power rack is an upgraded version of the squat rack, which is used for deadlifts and standing shoulder presses.
Dumbbells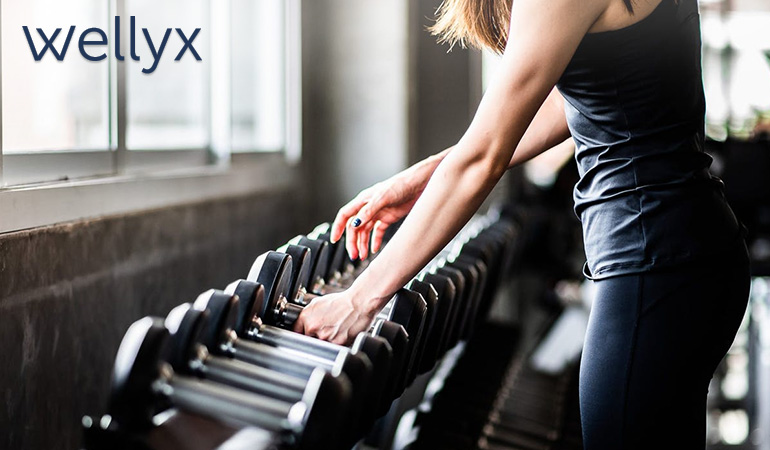 Dumbbells are another essential piece of equipment in a gym. Dumbbells come in different types. The standard version is made of cast iron and knurled rubber for comfort. Dumbbells are usually fixed and can be switched during a workout. A free-standing rack is also a necessity for a weightlifting setup. If you are considering investing in dumbbells, purchase a free-standing rack that holds up to four to six pairs.
Dumbbells come in different types. The most common is the free-standing rack, the most essential gym equipment. Depending on your budget and the size of your gym, you may not need all free-standing racks. Instead, you should choose only the ones you need to set up a workout in your gym. The free-standing rack should be at least two hundred and thirty centimeters large.
They are often adjustable and can be adjusted according to the needs of each member. While a free-standing rack is not a must, a weight-lifting rack is one of the most famous gym equipment. Despite what the rules may say, a free-standing rack is a must-have for a workout.
Bicycle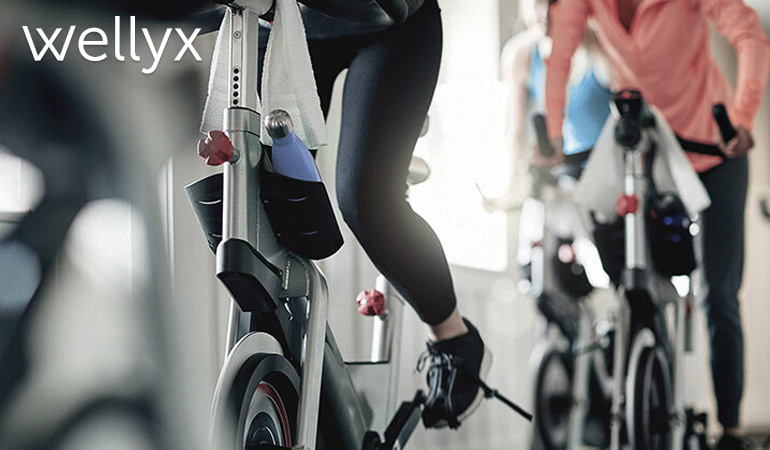 A bicycle is like sitting in a chair with your legs in front. A rower is similar to a bicycle, but it's easier on your joints and makes for a more comfortable workout. The bike also offers adjustable resistance, which is perfect for those with a larger frame. In addition, it's more comfortable to use for 45 minutes than a rower, and it's easier to keep the intensity up for an hour or more.
A bike is easier to use than a rower. Both machines require the same effort to complete and burn the same number of calories. A bike is more comfortable and convenient for long-term exercise, while a rower is better for short-term, high-intensity activity. Both machines improve cardio fitness and burn more calories after a workout. In the end, a bike is a good choice for your fitness needs.
A Tricycle is better for building muscle and strengthening bones. A rowing machine develops biceps and back muscles, while a bicycle works the entire body. The two machines also improve joint strength. You should choose a bike and a rowing machine for the best overall exercise. There are many advantages to each, but which one is the best? The right choice will depend on your fitness level, the space available in the gym, and your budget.
Rowing Machine
If you're looking for a great workout, you'll want to check out the rowing machine in the gym. Both are great ways to lose fat and build muscle, and they work for all the major muscle groups. The best part about rowing is that it's low-impact. If you have problems with your knees or back, you should choose a low-impact, non-jarring workout.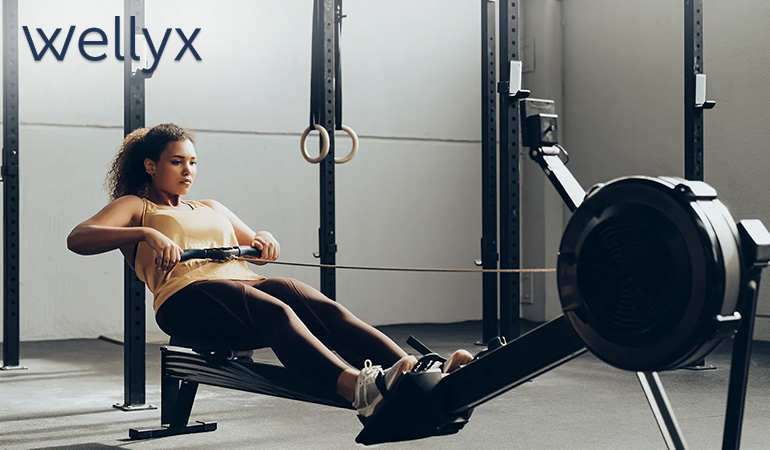 While both exercise machines work the entire body, there are some critical differences between the two. A rowing machine is easier to use and has a smaller footprint than a rowing machine. While a bicycle is much easier to use, a rower requires more coordination of your arms and legs, and it's more challenging to work your back with the wrong stroke. When choosing a gym, try to get a mix of both types of equipment and different levels of difficulty.
Cardio Machines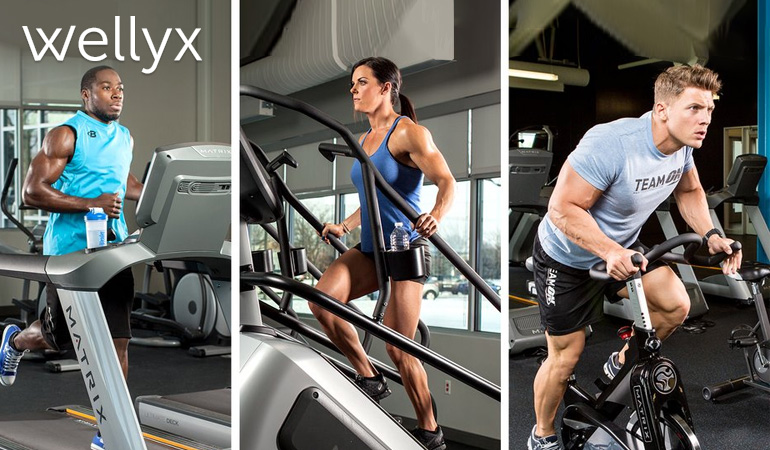 You should also have cardio machines. These will not only help you burn calories, but they'll also help you warm up before and after a workout. In addition to free weights, a gym should have a free-standing rack to move them around quickly.
The cardio machines are great for working out the upper and lower body. This is best for weight loss because it targets the back and abdominal muscles. Cardio is best for toning and losing weight. But you should not use the bike if you have problems with your back. This type of exercise is not suitable for everyone.
Ellipticals
If you are new to elliptical machines, you may wonder how they work. The answer to that is a lot different than a spinning class or a stationary bike. For starters, ellipticals can be used backward and target the glutes and hamstrings. Another great thing about ellipticals is that you don't have to change positions; you can continue exercising while backward.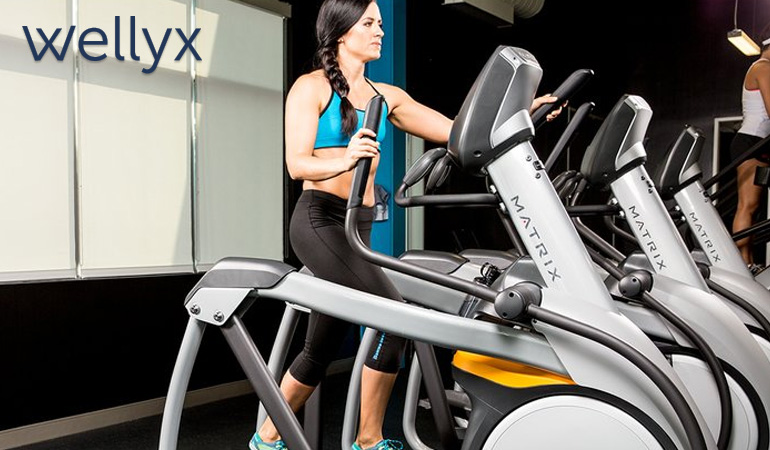 While ellipticals are safe and efficient for a full-body cardio workout, they're not exactly the most exciting activity. The reason is that the elliptical stays in the same plane of motion for the duration of the workout. You can't change your speed, so you'll never feel bored while working on an elliptical. If you're looking to avoid boredom, you can opt for an elliptical with a screen.
Ellipticals aren't the most expensive piece of equipment, but they are one of the most effective for building lean muscles. They can be found at many gyms, and the best ones are designed for various fitness levels. The first thing to keep in mind is choosing the machine that suits your needs. Then, you can choose which one is most comfortable for you.
Leg Machine
A leg machine in the gym can help you to tone your legs. These machines can be purchased at many different stores. While many gyms have a variety of leg machines, not all of them are suitable for every person. A good machine will help you develop proper form and strength. Beginners should start by using lighter weights. Slow, deliberate movements are essential for the first few months. Ask a trainer if you are unsure what kind of movements to make.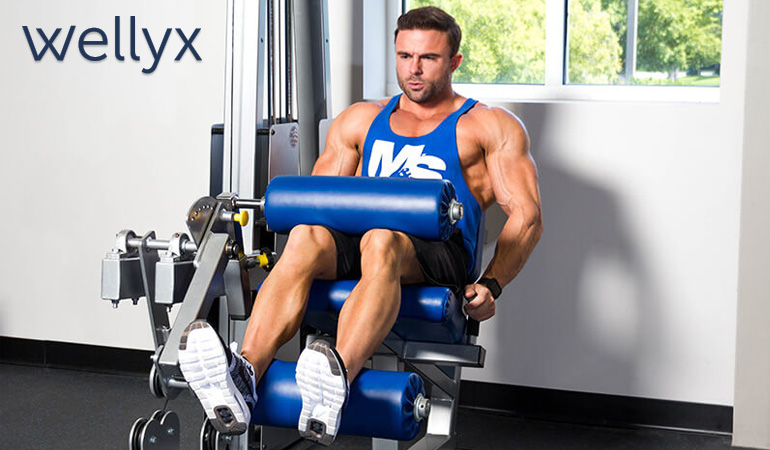 For the best results, you should use a leg machine in the gym to exercise your legs. This equipment helps you strengthen the particular muscles in your legs. If you're a beginner, you can use a leg machine to learn how to perform each exercise correctly. With proper form, you'll be able to maximize the range of motion of your legs and avoid injuries. A good workout should consist of a few exercises involving the legs.
A leg press machine is the most common type used in the gym. A leg press machine allows you to work the lower body muscles. The horizontal machine is one of the simplest models and accepts a maximum weight load of 1,000 pounds. There are also two positions for the press plates, so the resistance can be increased or decreased as you progress. The design of leg presses makes them convenient for a wide range of fitness levels.
Home Gym Machines for the Rehabilitation and Resistance
Most large gyms feature the same types of exercise machines. Treadmills are a popular choice for a home gym. They allow you to exercise indoors on a surface that provides more give than pavement and is less impactful on the joints than running outdoors. Elliptical machines are another popular choice for homes that need a low-impact workout. In addition to their ability to work many muscles, they are also great for rehabilitation and resistance training.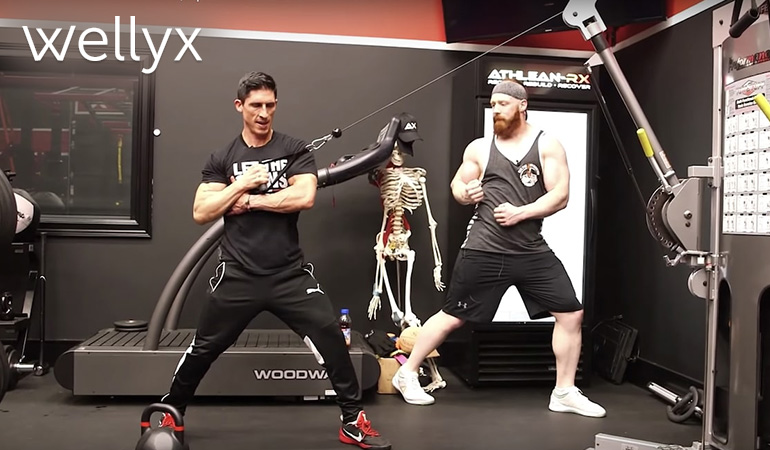 Cable machines are an excellent choice for people who want to increase their flexibility and challenge their muscles throughout a range of motion. They also help reduce imbalances and improve flexibility. Since they can be used while sitting or kneeling, they are ideal for triceps exercises. They can also help you strengthen your back and core. They can be used to assist with bench presses and squats, as well as to guide you through your movement with a barbell.
An inversion table is ideal if you are looking for equipment to improve your overall workout. These exercise devices look like a seesaw, requiring users to lie upside down. They help improve cognitive functioning, improve posture, and help you lose weight. You can use a dumbbell or stretch on the table, reducing cellulite and encouraging weight loss. Inversion tables are a great addition to your gym.
What's More!
While there are many types of essential equipment in a gym, the most important is the exercise bike. It can be intimidating to walk into a gym and see all the machines, but choosing where to start your workout can be tricky. To help you make a decision, here are some of the most critical pieces of equipment in a fitness center. These pieces are essential for your workouts. If you want to get the most out of your gym, get the right ones.
Some gyms offer used gym equipment. You can purchase refurbished or used equipment for a much cheaper price. While this can be a great way to save money, it's important to remember that buying used can be a better option in the long run. Not only will you get a higher quality machine, but you will also save more money in the long run. You can even get a gym lease by buying used products.