So, you have decided to open a new gym and are excited. But do you know what the best strategy is if you want to open a new gym with great success? You have many options. One of the most important things you can do for your new Gym's success is to have great strategies. You will want to know how to get people in the Gym and what are the things they look for when choosing a gym.
When you think about opening a new gym, there are various things to consider. However, you have to be clear on the different benefits and not make them too general. You have to take into consideration the diverse needs of customers. If you only know how to open a new store that provides the basic facilities, you might find the problem in making people understand that there is much more to the facility. This can lead to the failure of the business.
Enter in Fitness Industry:
If you have decided to enter the fitness industry, you are already ahead of the game. With so many people trying to find out how to open a new gym, there are some basic things that you should know about opening your Gym. One of these things is that you will compete with others who are also trying to get into the fitness industry. One of the most important things is to get in touch with the fitness industry trends. There are a lot of things that can happen when you open a gym, and they all lead to one common denominator.
Benefits of Opening a New Gym: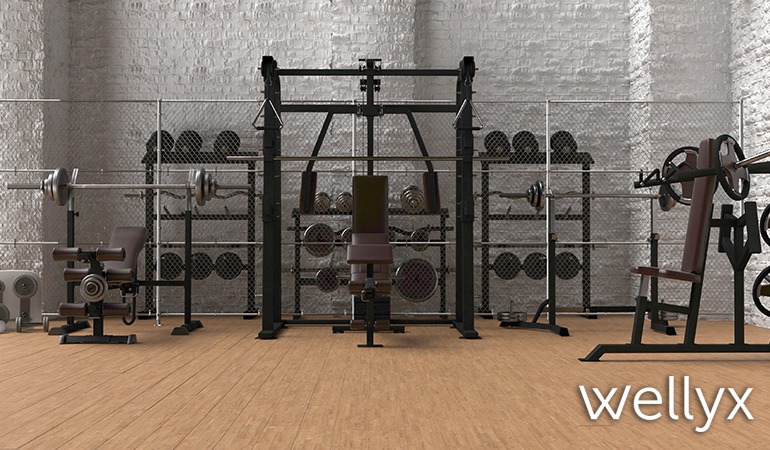 You may think that the benefits of opening a new gym are nothing but good words. But you would be surprised by the help of starting a new gym. For example, if you can find a large group of people interested in working out, you have something valuable.
When you start a new gym, there are going to be a lot of people who are interested in joining. They may be afraid to join a gym because of the reputation that they may have. This is why you must take time and find out how to open a new gym. The most significant benefit of opening a new gym is that you will be able to find your niche in the fitness industry. This is a precious thing.
Legal Things to Do When Open New Gym:
Every new gym owner should have some legal things to do before opening. Filing a disclaimer of liability and a policy waiver is essential before signing any legal documents or contracts. You need to have a written release stating that you are not directly liable for any injury or property damage that may occur in your Gym. Your insurance company should also have such a disclaimer. Getting a copy of your liability policy is essential before you open a new gym.
Understand All the Laws:
Grow Your Revenue with Gym Software By +133 %
Easily streamline all the operations of the gym
Easy to schedule all the classes
Easy to engage with customers
BOOK A DEMO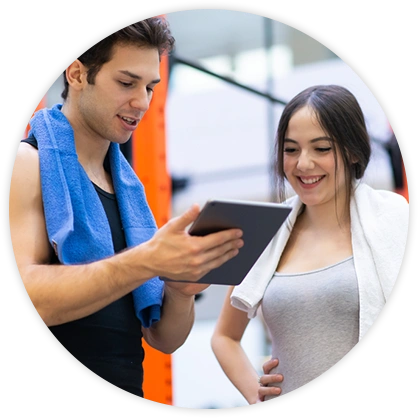 If you are opening a new gym, it's even more important to know and understand all the laws that apply in your state before signing a contract. You must pay a franchise fee to use the facilities in some states. This fee is often based on the number of people using your facility. If you don't have the money to pay the franchise fee, you need to get a non-owner permit. The most important thing to remember when you open a new gym is to follow all the rules and regulations of the law.
When you open a new gym, you should be sure that you know and understand all the legal things there are that apply to you. For example, if you plan to offer weight training programs, you need to be aware that some forms are against the law. These include bodybuilding and weight lifting that members of the Gym do. There are several other legal things that you need to be aware of.
Insurance is Compulsory for You:
If you are opening a gym, you must ensure that you get insurance before opening it. This insurance is designed to cover any legal claims in your Gym during the year. This insurance is called the Gym's "common insurance." Your insurance policy may also include things like liability insurance, property protection insurance, and medical insurance. When you open a new gym, you should also get a business license if it is required by law. Also, you will want to ensure that you get insurance to cover any equipment you buy for the Gym.
Consult with a Lawyer: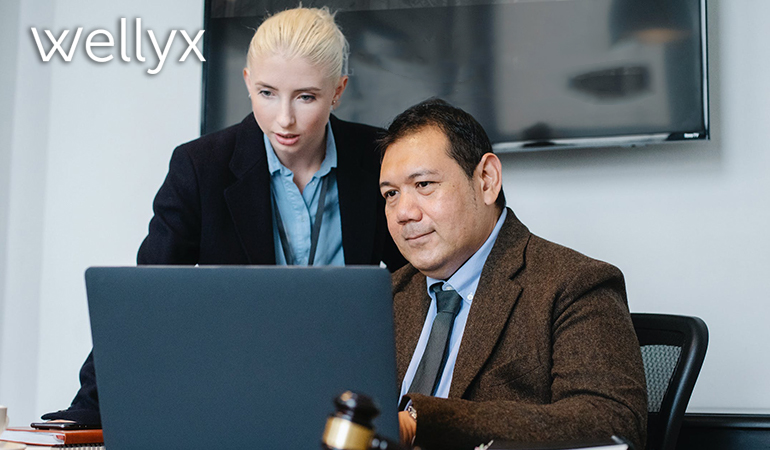 When opening a new gym, you should always consult a lawyer specializing in personal injury if you have a case. A lawyer can tell you what is legal and what is not permitted. It would be best if you also discussed lawful things with your employees when opening the Gym. You must create a job contract, so everyone understands what is expected of them.
Sometimes, you can use contracts to ensure you stay within the law. If you find that you have to use a contract, you should read it carefully to understand its terms and conditions. Be sure you are happy with it, so you do not have to return to court. You can also hire a lawyer to read over it for you so that you are sure you understand it. If you need to make changes to the contract, you should discuss them with the owner, so they are comfortable with them.
Get a Business License:
Before you close a business, you should make sure that you get a business license from the local government. It would be best if you also got a business insurance policy to protect your business. When you close a business, you should give the employees a document stating that they are exempt from the company's closing. This makes things easy because you do not have to go through legal hassles. Make sure you keep accurate records to prove that you closed the business.
What Do You Need to Consider When Opening a New Gym?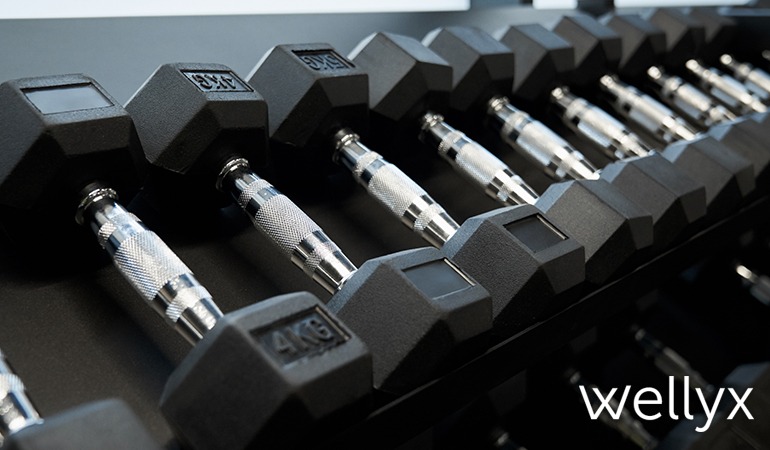 It is essential to consider everything involved to know how to open a new gym. This includes not only technical issues but also any legal issues that may come up as well. It is important to remember that when you are looking to open a new gym, you will be responsible for advertising, running the facility, running the day-to-day operations, and maintaining good customer service. Therefore, you should be prepared to do all of these things. You may consider working with an experienced entrepreneur to help you through this process.
1.    Advertise Your Gym:
First of all, be sure to advertise your Gym. There are many ways to advertise: one is to advertise in the local paper, and another is to promote online with various search engines. There is no question that advertising is key to success, but people will not become members if there is no appeal. It would be best if you got people excited about the new Gym you are opening that will help you gain more members. Some of the things you can do are to hold group workouts and set up a cardio program and a weight training program. This is a great way to get your patrons excited and provide them with the information they need to become members.
Also, be sure to inform your new customers about the different areas of fitness that you have available. You should include in your ad that you offer a full-body workout and classes for those looking to lose weight and build muscle mass. These are the types of things people look for when looking for a place to exercise. You do not want to disappoint your potential customers by not having what they are looking for.
You will need advertising tools to promote your new Gym. You can hire a professional who can help you market the Gym. You can make fliers that can be distributed to your local customers or post them on local stores' bulletin boards.
When you advertise your Gym, make sure that you tell your customers about the benefits they can enjoy from being members. Tell them about the special discounts they may be eligible for, such as free sessions. It is also essential to guide new customers using the equipment and facilities. There are also manuals that you can post in the windows so that customers can get all the information they need. Ensure that your staff knows the Gym and what is there to do.
2.    CRM Software for Lead Generation: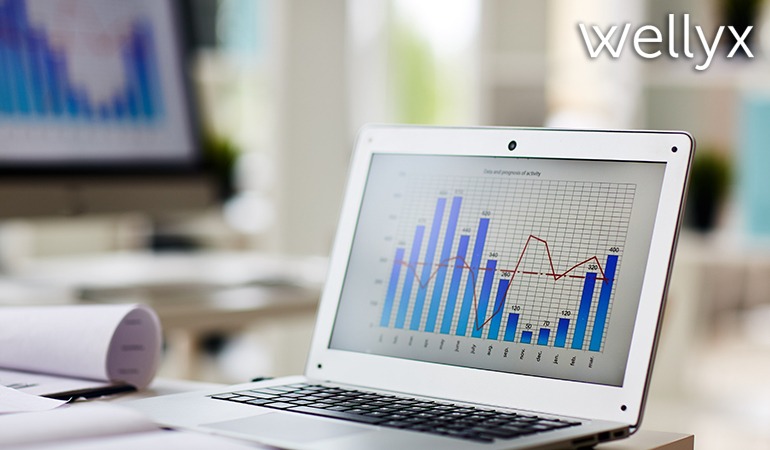 Lead Management or Customer Acquisition Management is a set of techniques, systems, and practices to acquire new potential customers for a company. Lead management tools utilized by large and small organizations alike have evolved along with this need to develop new sales leads. This lead management software helps the company determine a prospect's potential to purchase a product or service and also assists in maintaining contact with the existing customer base. Lead management CRM software helps the organization close more deals, generate more leads, reduce the cost of acquiring new leads, improve customer satisfaction, and increase profitability.
3.    Keep Up with New Trends:
Another excellent tip for the success of your gym business is to keep up with the new trends. This means keeping an eye on what is happening in the world of exercise and what is being worn. You may think that people will not care what you are wearing because they want to get in shape, but people do care about what they are wearing. Keeping up with the latest fashions will give off the feeling that you are up with the times, and your customers will find this inviting. When people wear new things, they tend to feel good about themselves, and this is something that you want for your success.
If you want to ensure that your health and fitness business can stay on its feet, you must invest in a gym scheduler to keep your client records, schedule appointments, and send reminders. By setting up your office correctly with the correct information and the proper software, you will be able to manage your business more efficiently, thus increasing your profits and client satisfaction. You will also be able to provide your clients with personalized service, increasing your retention rate.
5.    New Equipment: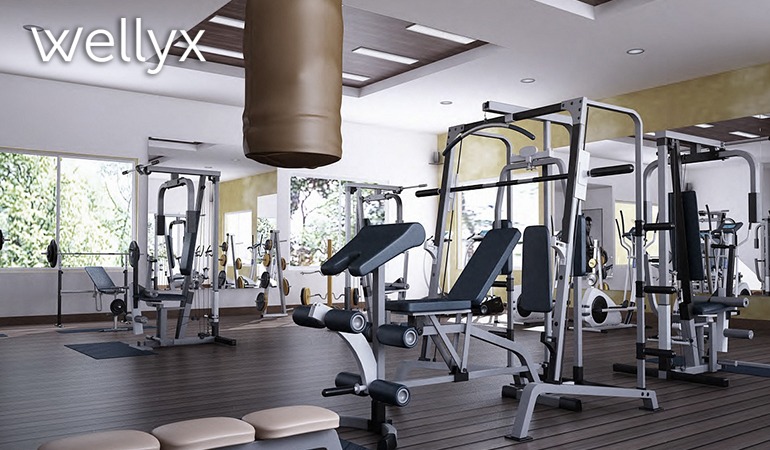 When people come to your Gym, they can see all the different equipment you have. It would be best if you also told them about any specials you have going on at the time. If you have a new equipment item, you should let your patrons know about it, so they do not miss out on any excitement. Sometimes the specials you run will lead people to buy more than one thing. This is a great way to make money off the various items you have for sale.
6.    Promote Your Establishment: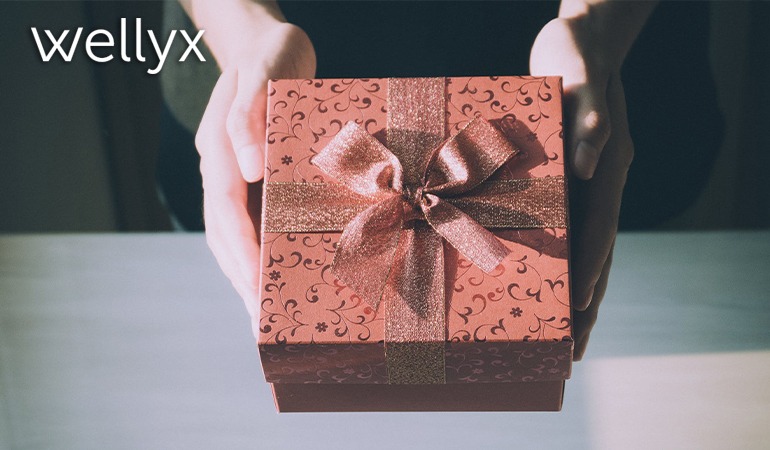 One of the best ways to gain publicity is to have contests. You can give many inexpensive prizes to people who visit your Gym so they will want to return. This is an excellent way for people to know about your new establishment. In addition, giving them a prize will motivate them to work out even more challenging when they return to the Gym.
You will want to keep in mind a few tips for opening a new gym the above information in mind. You do not have to spend a fortune to attract people to your Gym. All you need to do is find a few inexpensive ways for you to promote your establishment. When people see that the Gym you are opening is affordable and fun, they will be more inclined to join and come back regularly.
7.    Wellyx Software for Gym:
With the help of Wellyx software for the Gym, gym management has become very easy. One can organize all their data in a very convenient manner and also can have access to different types of information about the Gym. All the details about the gym entry, gym memberships, gym expenses, gym member records, and many more related things can be accessed with ease with just a single click. This is very useful for those who are new to this business.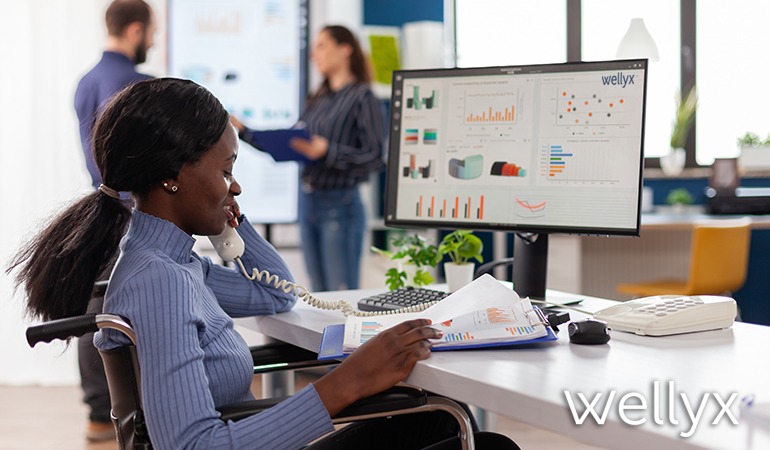 It provides an easy interface for gym management to all the clients so they can easily manage their schedules. It also offers the facility of making online payments through the internet. It allows customers to alter their workout routines conveniently within a few clicks. In addition, it also offers various facilities like uploading the latest information about the fitness centers and the most effective weight loss workouts, which fitness instructors and gym management solutions could use.
The Wellyx software can also be utilized to manage the timetable of fitness classes, allowing you to attend more classes simultaneously. It has a scheduling system with a module that can be customized per your needs. So, it is now possible for you to attend more classes, even if you are not available physically on some days. It has several useful options and features for any fitness business or gym management solution.
8.    Visit Other Gyms:
The first thing you should do is visit other gyms. That means you should visit other fitness clubs in your area. You should visit three or four gyms before you open a new gym in your neighborhood.
9.    You Should also Talk to People at your Gym: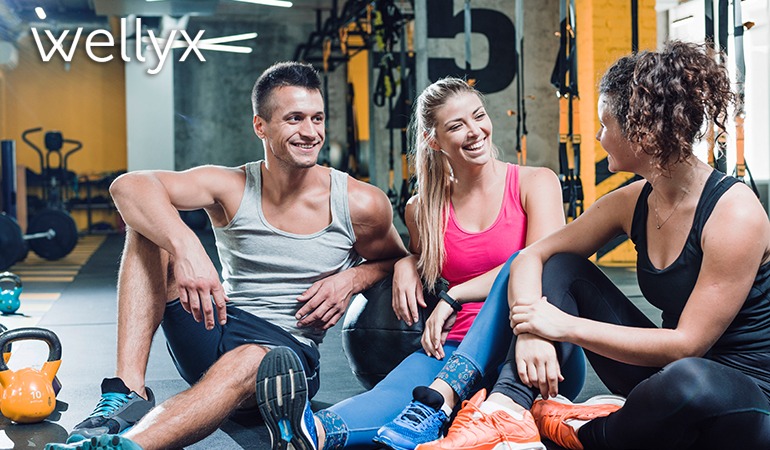 That means talking to the manager, the owner, the trainers, the receptionist, and even the other members. Take notes on what they say. This will help you understand what makes them successful, what is working, and what is not working. This will also help you know what it takes to open a new gym successfully.
10.    Make Sure to Keep Up with the News:
A lot goes on in a gym, and you need to stay on top of it. You never know when there will be a new trend that can make your new Gym very successful. Also, keep in mind the history of your new Gym. If it has been around for a while, you know it's probably because it works.
11.    Think About Seminars and Other Training Programs:
You should also use any special seminars, retreats, or training programs your Gym uses. These seminars, retreats, and training programs can be excellent ways to develop success-building strategies. Keep all of these strategies in mind. They may just save you a lot of time and headaches in the future. Use them as they come to you, and don't try to think for yourself.
12.    Get in Touch with the Gym Community: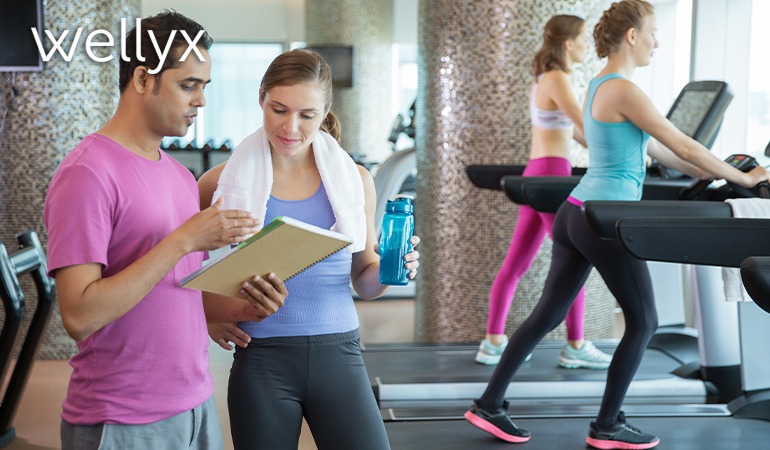 Get involved with the gym community. Help others who are new to the Gym. You can also help yourself. You can do this by sponsoring someone for the class who needs extra motivation. This will show you are generous and kind, and you will have people who want to work with you.
Always make sure to keep up with your exercise program. Even if you are not physically active right now, you will have to at some point. Don't wait until you have a big competition coming up. You will always benefit from a healthy routine now and then.
13.    Use Your Contacts:
Your high school or college friends and your family might have an open new gym. Visit their Gym on a weekend when you can. Talk to the trainer and find out how they are doing. Look for encouragement and ensure you follow through with your goals. You can't let yourself be intimidated by other people in the Gym.
14.    Make Friends at the Gym:
If you make friends at your new Gym, you may meet someone who can help you later. You don't have to start working out with them, but you might as well make friends. The more people you have in the Gym, the easier it will be to get motivated.
15.    Consider Going to Open a New Gym Events: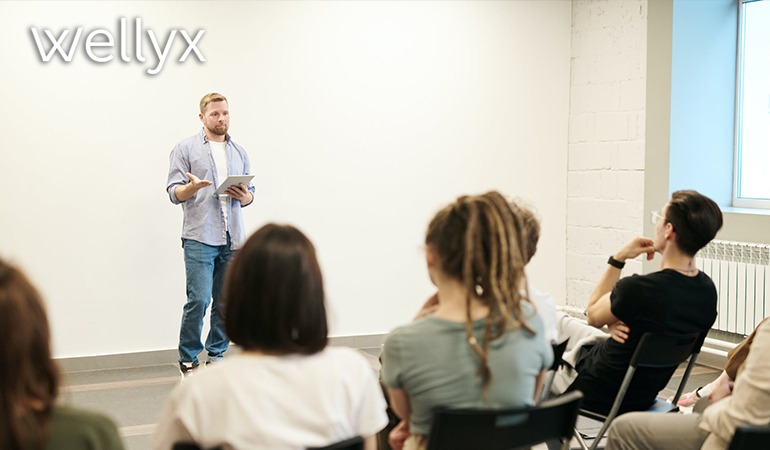 Sometimes, these events are advertised in the local newspaper. It's also possible to find information about such events online. These events are significant because you can meet many other people at the Gym.
16.    Look For Great Trainers:
Find a trainer who has some experience in weight loss and bodybuilding. You can also look for a professional bodybuilder. There are plenty of role models out there. You have to look for them. They will be outnumbered by people who haven't started yet, so there will be an opportunity to talk to them and learn from them.
17.    Clear your Goals:
Consider many things when you think about how to open your Gym. It would be best if you were clear on your goals. If you open a gym that helps those people who exercise but do not have a target, you will not get the success of the new Gym. You should set a goal or a mission for your Gym. This should be followed in all aspects of the business.
The success of the new Gym will depend on how well you set goals, and you should also set a good plan for reaching the goal. A well-defined goal is essential in motivating customers to join your Gym. If your offer is good enough, customers will keep returning for more.
18.    Easy Access to Your Gym: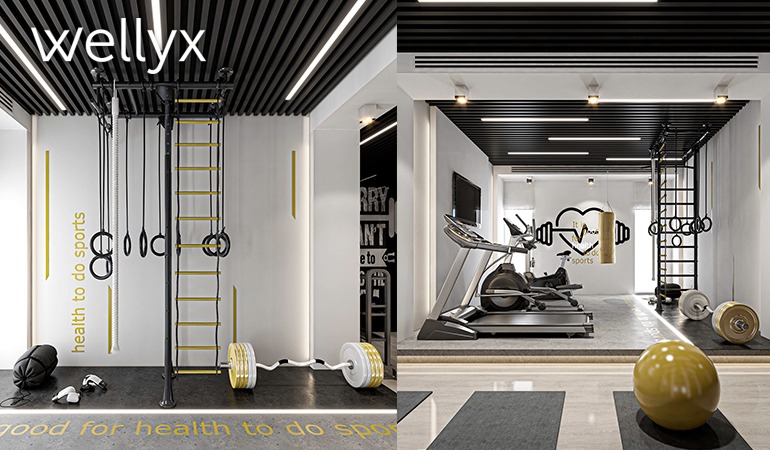 You must be clear on the different areas customers can access in your Gym. They should not feel limited when they come to the Gym. It should be easily accessible so that customers will enjoy their stay. There should also be enough parking spaces for your customers.
Your customers have different priorities when it comes to coming to the Gym. Some want a good time, some want to improve their physical health, and some want to relax. You have to make sure that everyone will be satisfied. When customers are unsatisfied with the services, they will not return. So, ensure that your Gym's equipment and facilities are up to par.
19.    Find More Ways to Attract Customers: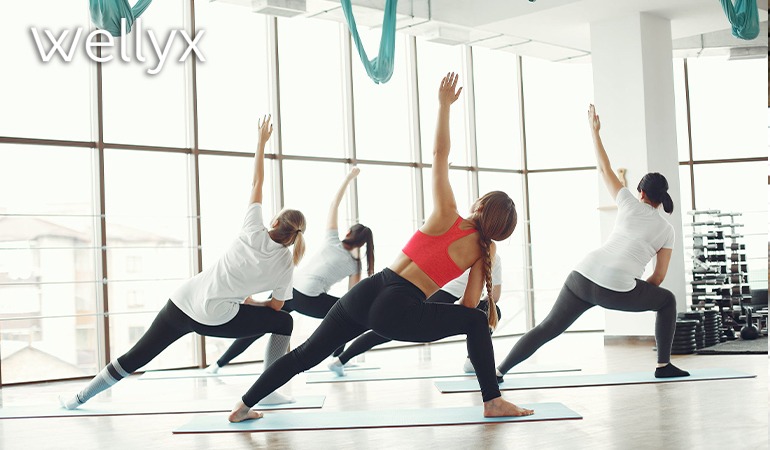 You have to find ways to attract customers to your Gym. One of the best ways to attract customers is to offer different kinds of incentives for their members. Give them good quality exercise equipment at low costs. This will encourage more customers to join your Gym. They will also be happy to get exercise equipment that they can use without spending too much money.
Offer different types of classes to attract a wide range of customers. You should also make it a point to have a wide variety of aerobic classes for customers to take advantage of the benefits of opening a new gym. You can also include cardio sessions in your fitness classes so that your customers can get regular cardiovascular workouts. These classes can also help to burn the extra fat in their body and make them feel fit. These aerobic classes can also improve their mental condition to work out harder.
You also need to make it a point to provide customer service. You must treat all your customers well. In this way, you will not have any problem attracting new customers. Apart from making sure that you are offering quality gym equipment, you must also make sure that you are providing excellent customer service. If you can give good service to your customers, many will become loyal customers.