Wellyx is a fitness and wellness software that gives its users access to a wealth of features related to health and fitness, wellness, and the personal interests of its users. Wellyx gym software is a powerful tool that gives users complete information about the clientele, leads, and customers. Whether it's sales data, customer service records, or any other marketing data, Wellyx can easily manage all of it. This is because the program interface is designed to allow for customization and integration, letting any size business manage its image in a way they have never done before.
Wellyx is custom-built business management software for wellness businesses. From managing payments to scheduling appointments, managing staff duties, and tracking expenses, it takes care of everything.
Get Rid of Manual Work and Save Money:
Fitness businesses are always looking for ways to improve their image. However, the traditional way these types of businesses improve their image is to hire people to manage their image – and manage it poorly. When you don't have the time to work on your image, you need to outsource those tasks to people with much more time. This is not only a waste of money but a waste of energy as well. Instead, you need a software program that can manage the image of your fitness business the way you need it while taking care of the little aspects of your business that you can manage yourself.
Features in Wellyx Software:
In a world of wellness and health applications, you can't go wrong with Wellyx software. This fantastic software offers features that make managing your health and well-being easy. Here are the features in Wellyx software that will make your business more efficient and productive.
POS Software:
Wellyx free mobile application, Point of Sale (POS), lead tracking, analytics, booking system, CRM, and custom web application are some features that help it in its target sector. For example, POS allows the organization to record transactions made by customers and employees using their credit cards. It helps Wellyx customers to track their transactions and better manage their budgets.
Boost Your Fitness Business and Generate More Revenue
Get in touch with Wellyx to streamline all the errors of your fitness business.
24/7 customer service
Simple payment and booking system
Automate communications
BOOK A DEMO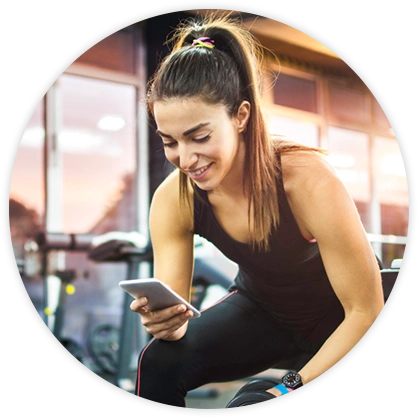 Scheduling Software:
Wellyx scheduling software provides a schedule view for a specified number of days, with customized reminders for every day scheduled for monitoring and present exceptions for holidays and weekends. This way, a single employee can be assigned the responsibility of viewing the schedule for a particular week and at any time of the day as and when required.
Moreover, the system is compatible with the iOS and Android mobile devices, allowing the user to work on the go without requiring much knowledge of fitness and wellness business management software.
Wellyx advanced scheduling capabilities can help organize the fitness appointments of customers, as well as streamline the whole process. With the customizable features of the Wellyx scheduler, the business owner can create different groups, each with its due date and due time. This way, they will only be notified about their meeting date and time, saving more time than usual. Furthermore, the fitness app of Wellyx can also be set with due dates for every activity, task, or exercise.
Manage Training Sessions: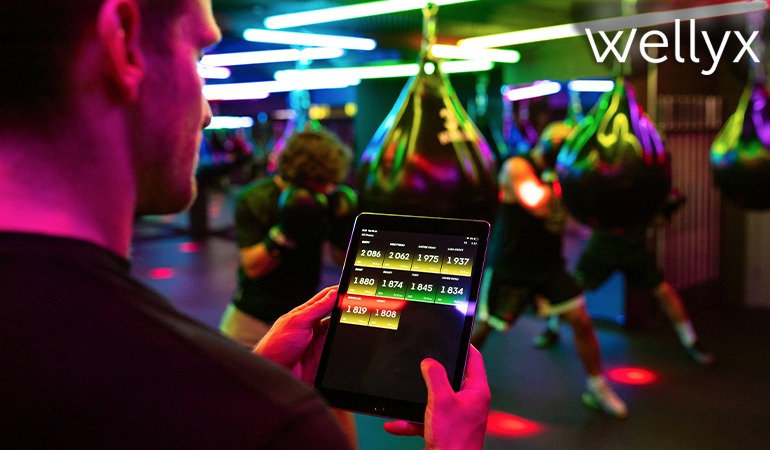 The Wellyx software also comes with several other tools for helping you manage your training sessions. Some of these include appointment reminders and feedback mechanisms to keep track of your training sessions and monitor how effective your staff is. New members can easily be added, staff records can be viewed online, and you can email staff lists to update them on the training schedule and other pertinent information.
You can also monitor member progress and promotions and look up past performance on all attribute tests. It does not matter what your fitness goals are because the Wellyx software application allows you to track your members.
Workout Calendar:
The Wellyx fitness app gives fitness buffs a more accessible track of their activities and performance. With this software solution, the user can get detailed information about the schedule of fitness training classes. Further, with the workout calendar, the user will know what days he should make workouts, as well as what days he should stop working out if any.
Manage Your Leads:
One of the main features of this type of software is the ability to manage your leads and new members. You can set up an automated email campaign that automatically sends them new leads and information about your gym. Once they opt in, you will be able to keep them informed about new things at your facility.
Easy Payment Process: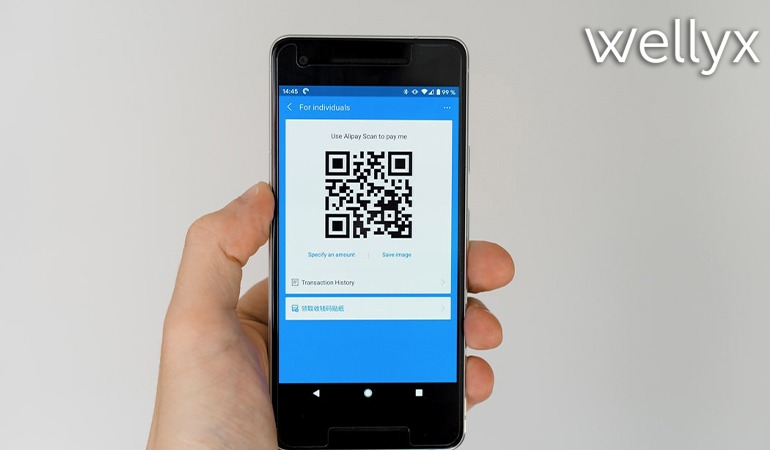 The software allows you to make payments through your credit card or PayPal account. This is convenient since you don't have to get cash out of your bank account before using the gym's equipment.
The Wellyx gym membership program includes an image or utility to manage your fitness studio. This includes scheduling your classes, listing your equipment, and listing your customers.
CRM Software:
The advanced CRM software technology will help you when you are looking to increase your profits. By allowing you to manage your expenses and your cash flow efficiently, you will be able to save money and profit from the gym membership fees you are paying.
Fitness Business Software Used by Top 100 Gym Centers
Top gym businesses use fitness software to manage and streamline all operations of gym.
Member Management and Engagement
Online Booking and Scheduling
Staff Supervision
BOOK A DEMO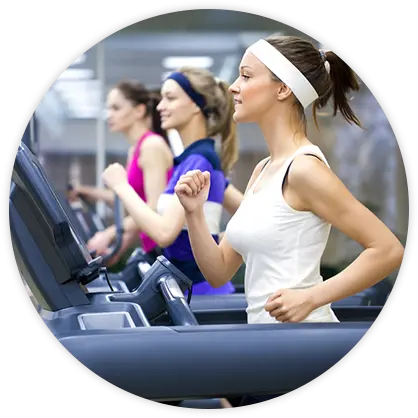 In addition to reducing the number of gym fees you are paying through the best CRM software, you can also improve the effectiveness of the money management department of your business by utilizing the CRM data you have.
By having the ability to efficiently track your cash flow, expenses, as well as your customer relationship management data, you will know exactly where every dollar is going and how it is being spent. As your business begins to thrive and your profit begins to climb, the money you save on gym fees and other expenses will add up.
Member Portal: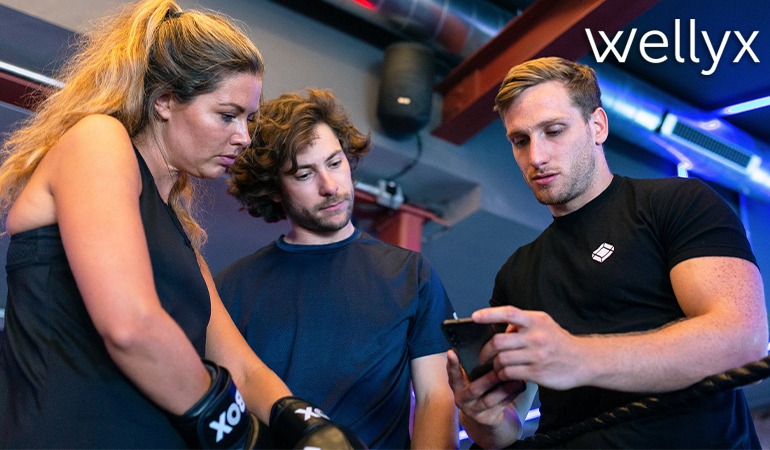 Wellyx member portal features effective communication with the clients and members. It will allow members to add or edit their personal information. This advanced technology saves much time and money for both members and owners.
If members want to change or renew their membership, it would be very beneficial to open the Wellyx software or app so they can change. They can quickly pay their membership fee without going to the bank and withdrawing the payment.
If members want to check the schedule or change their training class schedule, it's so simple, with just one click away.
Conclusion:
The Wellyx software helps to keep things organized as well as helps you maintain a good mental focus. The fact that the software is available for any budget and level of expertise ensures that everyone can find something that suits them. It also makes it possible for anyone to have access to high-quality health and fitness program. Those who need additional help may contact Wellyx software support for additional information.