Your gym appointments are the primary source of revenue. You must perform appointment scheduling in the best way possible to keep the cash flow running. But if you are still using traditional phone calls to book appointments. It can hold back the potential of your gym. What if you find management software to manage appointments and schedules? Sounds interesting, right? Almost every business in the world uses technology and software to improve its workflow and processes. Like any other business, a gym can also take advantage of gym management software.
Gym management software will enable you to manage everything from memberships, bookings, schedules, payments, resource management, and reports.
Let's focus on what appointment scheduling is and the primary uses of scheduling software.
What is Appointment Scheduling Software?
Appointment scheduling software allows you to schedule and manage appointments for a gym business. It can be accessed using a web portal or a mobile app. It provides a robust and reliable system that can be accessed anytime and anywhere. Primary functions include managing booking, scheduling, cancellation, alerts & reminders, waitlist, and payments.
Uses of Appointment Scheduling Software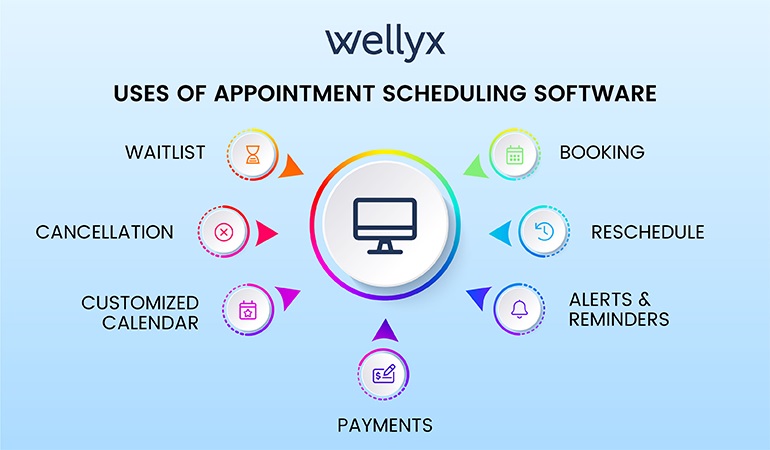 1. Booking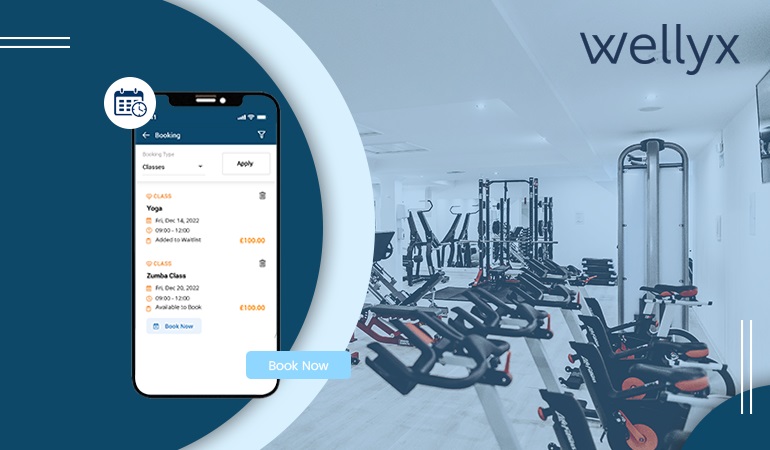 One of the main functions of appointment scheduling software is managing bookings requested by gym members. A member can book a service or a training class from the dedicated customer portal or a mobile app. Also, quick access and booking to the services ensure customer satisfaction with your gym. Wellyx, a cloud-based scheduling software, enables members or staff to access the software anytime and anywhere. All they need is the credentials assigned by the gym administrator to login into the software. Once the booking is made in the system by the member, it is saved in the scheduler for assignment to the relevant staff of the gym. Scheduling software keeps a centralized calendar for the tasks and services of your gym. Admin can view the calendar for a specific member or a staff to see what is scheduled.
2. Reschedule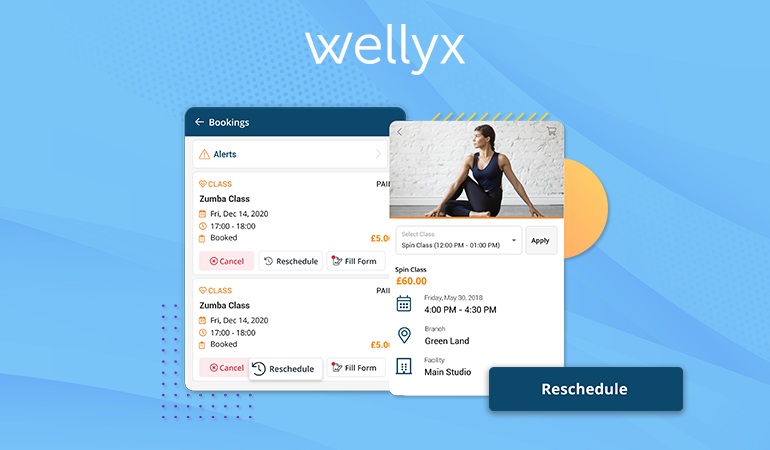 Rescheduling appointments prove to be a significant factor in increasing customer satisfaction with your system. A member may face uncertain circumstances where they cannot attend the gym at the scheduled time. Rescheduling can be done from the member's end, they can put a rescheduling request in the software, and it approves with the availability of the assigned staff.
Admin can set restrictions to a specific service where they can define the number of rescheduled requests from a member. Or, in some cases, they have access to disable the rescheduling function altogether. This is done to prevent a member from taking unfair advantage of the system.
3. Cancellation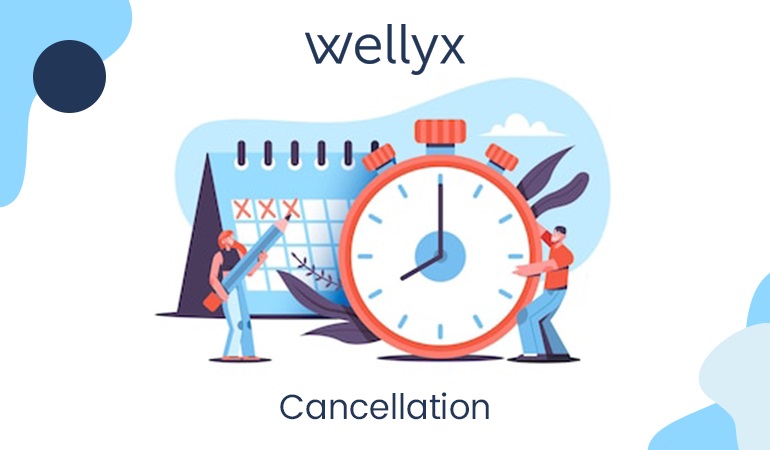 Cancellation is one of the essential features a scheduling software must have. Appointment cancellation requests can make your customers stick with your gym business if it is adequately defined because you provide them the ease of cancellation before the appointment date arrives. Here you can set rules on how and when members can make cancellation requests. Or set the number of days as a limit for the cancellation or may charge a small fee for it. Your gym members need to know all these rules and regulations beforehand to avoid conflict later.
4. Alerts & Reminders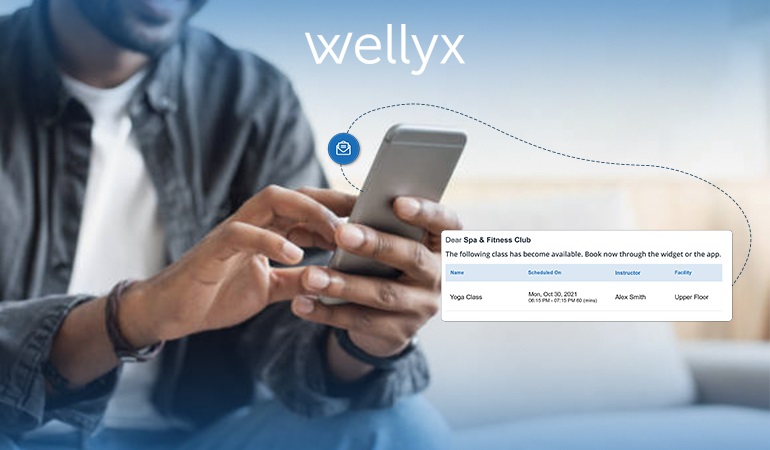 Wellyx scheduling software sends timely alerts and reminders to the members. Alerts are delivered through the mobile app and the web portal. Members receive reminders of the services they have coming ahead in the day. A busy routine can quickly make someone forget about the scheduled appointment for the training class. A quick alert message can prevent them from missing the session, leading to waiting for the next available session.
5. Payments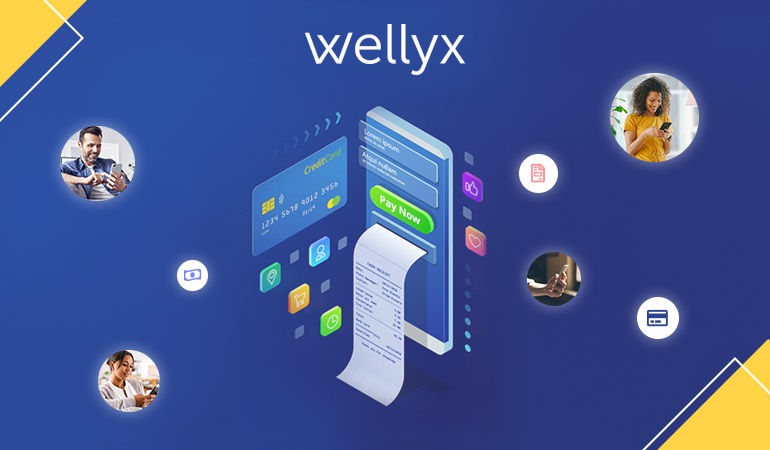 One of its main highlights is a reliable payment processing system in Wellyx gym management software. Members can book, purchase and pay on the same platform. It gives users much-needed ease in making purchases. Nobody wants to hop from one platform to another to make a purchase. Wellyx gym scheduling software solves many problems for members and gym owners running a fitness business.
6. Waitlist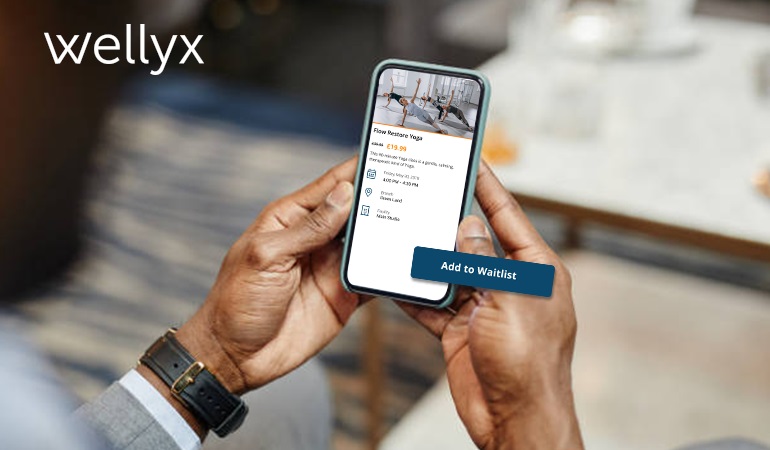 Waitlist management comes into play when a service or session is fully booked. If members want to book the next available session, they can put themselves on the waitlist within the software. Wellyx waitlist will send the member a notification for the available session so they can book on time. The waitlist is a great feature that ensures members stay with your gym services. If there is no waitlist, your members may look elsewhere for the training session they missed. In other words, it keeps your members retained with your gym.
7. Customized Calendar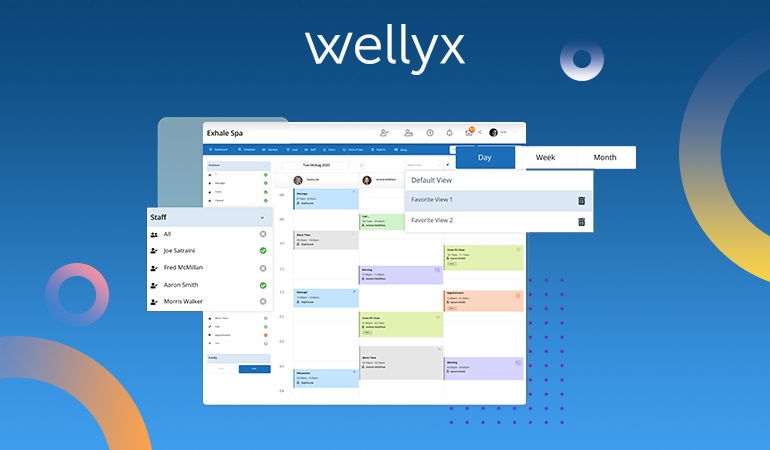 Wellyx is highly customizable when managing and viewing gym appointments and schedules. A customized calendar enables gym staff to view planned activities for a week or a month. Also, the search includes various filters that you can choose to view the results of corresponding staff, members, classes, or a service.
A complete calendar view allows the gym owner to see the scheduled tasks of any member or staff of your gym. Check when a room or a session is planned in the calendar. Once you have the right view for your calendar, you can save it in the software and view it at a glance. Additionally, the easy-to-use software interface and ability to customize as needed make Wellyx stand out from the crowd.
Fitness Business Software Used by Top 100 Gym Centers
Top gym businesses use fitness software to manage and streamline all operations of gym.
Member Management and Engagement
Online Booking and Scheduling
Staff Supervision
BOOK A DEMO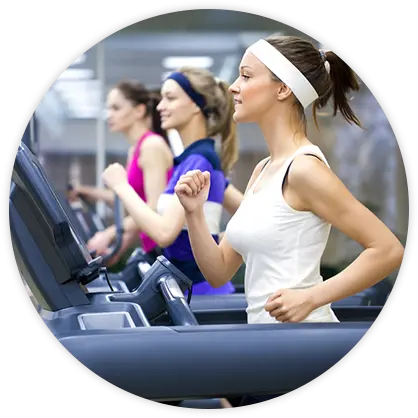 Conclusion
In final words, appointment scheduling software is the backbone of your gym business. If it does not work as intended, your revenues will come down to the lowest. So, before you face any terrible business situation, go with Wellyx, a top-rated gym scheduling software for your fitness business. It ensures smooth appointments and helps you with memberships, sales, inventory, and reports. Moreover, it provides an unmatched gym management software experience that users may not find with any other software.