Streamlined operations with nail salon software
An all-in-one cloud-based nail salon software that smoothly manages your clients, staff, and premises.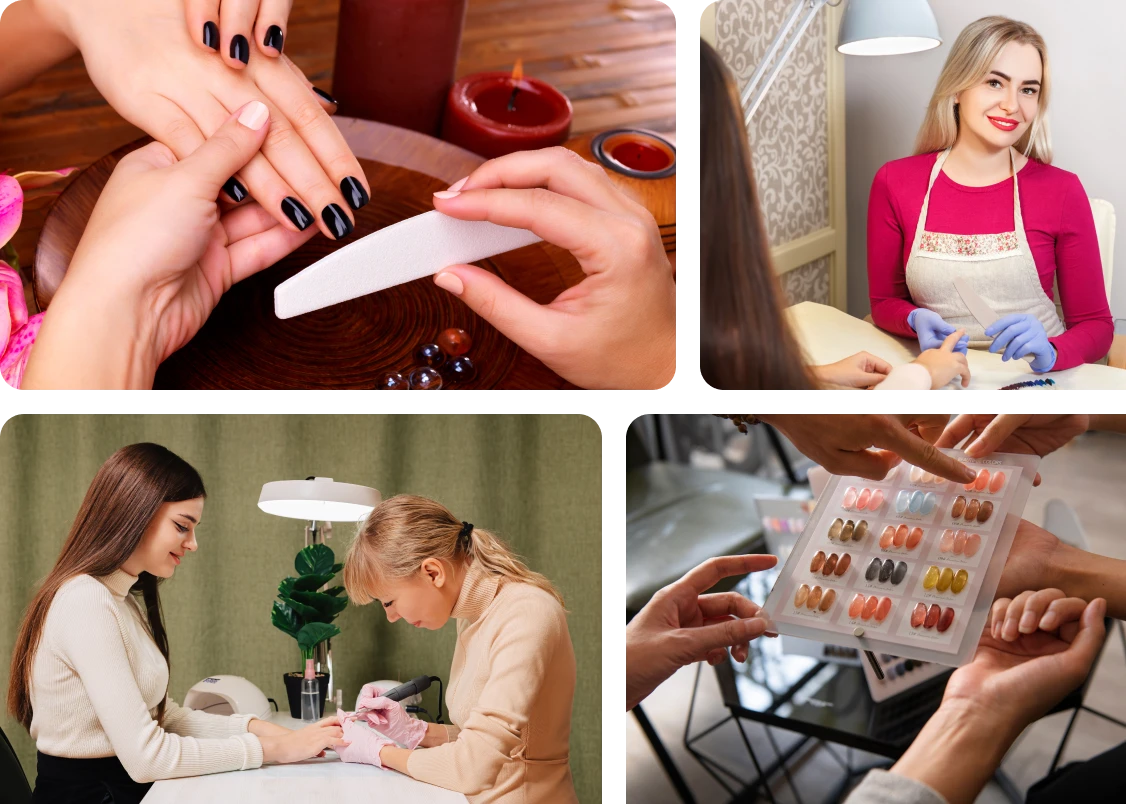 Smart appointments are possible now
Offer your clients an easy experience through one of the best nail salon appointment software. They can make reservations according to their preferences with utmost convenience.
Your clients will be at ease while making appointments
Engage clients with personalized appointments
Utilize the appointment widget integrated with your website
Attain all the important metrics, insights, and analytics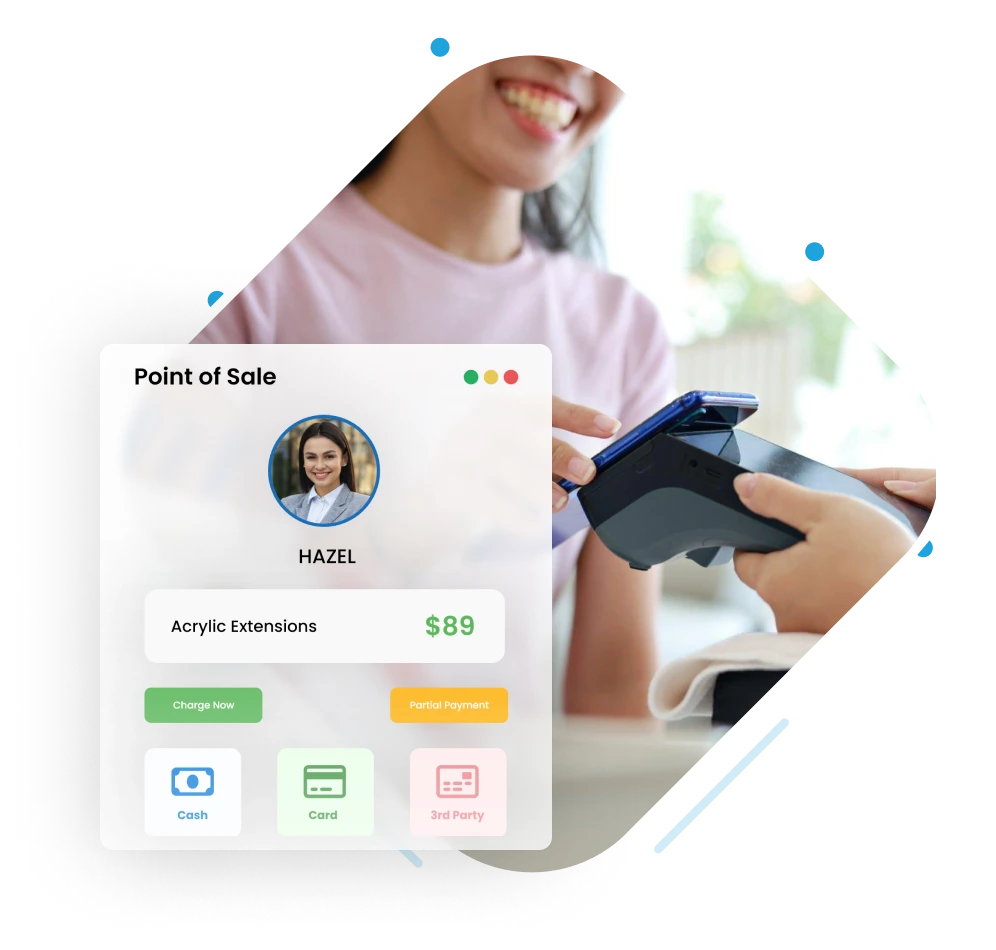 A comprehensive POS system for nail salon
Revamp your payment processes with our nail salon POS system, known for its reputation in speed, efficiency, and user-friendliness.
Effortlessly handle payments
Conveniently access all features on a single screen
Gain full control over your inventory
Leverage the nail salon
POS system that's accessible from anywhere
Simplified client management
Manage your client expectations from start to finish. With all the tools you need in Wellyx, you'll always know what and how to do it.
Give clients full visibility & control over their appointments
Create and store digital forms with just one click
Integrate necessary widgets with your website for a better experience
Personalized communications for better outcomes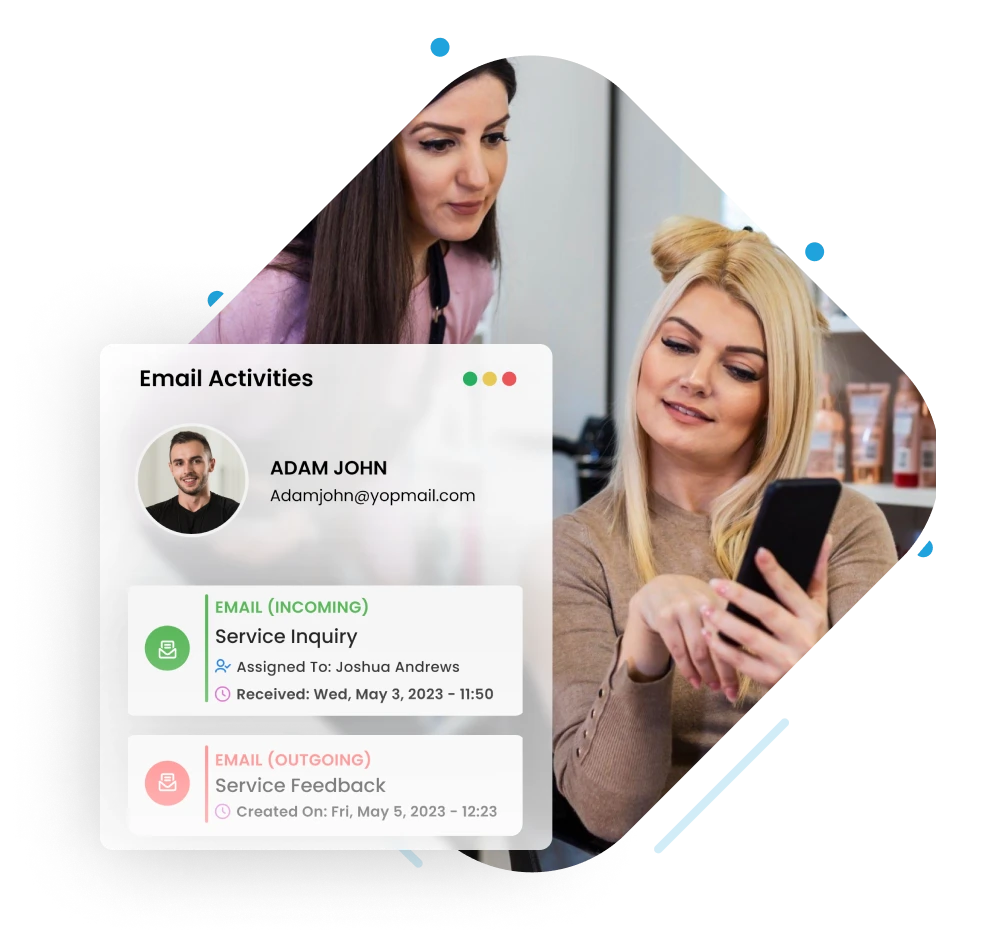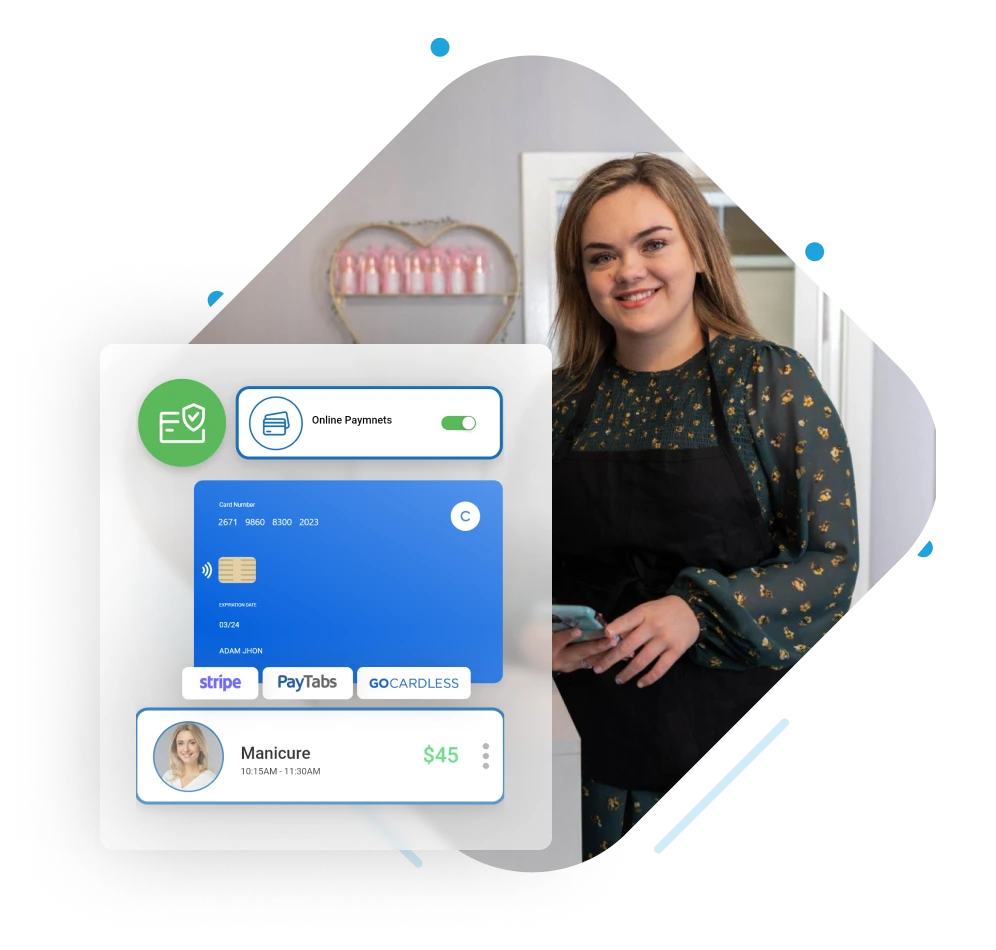 Nail salon payment solutions
The all-in-one cloud-based nail salon software helps nail salons manage online and in-salon revenue and deliver a superior client experience.
Enable members to book and pay with a single click effortlessly
Integrate payments seamlessly with Stripe, PayTabs, and GoCardless
Store payment information securely
Offer convenient payment options through the app or at the point of sale
Loyalty programs for better retention rate
Demonstrate gratitude to your clients through our tailor-made nail salon loyalty programs. Foster trust and easily nurture their loyalty over time!
Tailored incentives for loyal customers
Referral rewards policy in place
Keep comprehensive customer history records
Provide your clients with complimentary rewards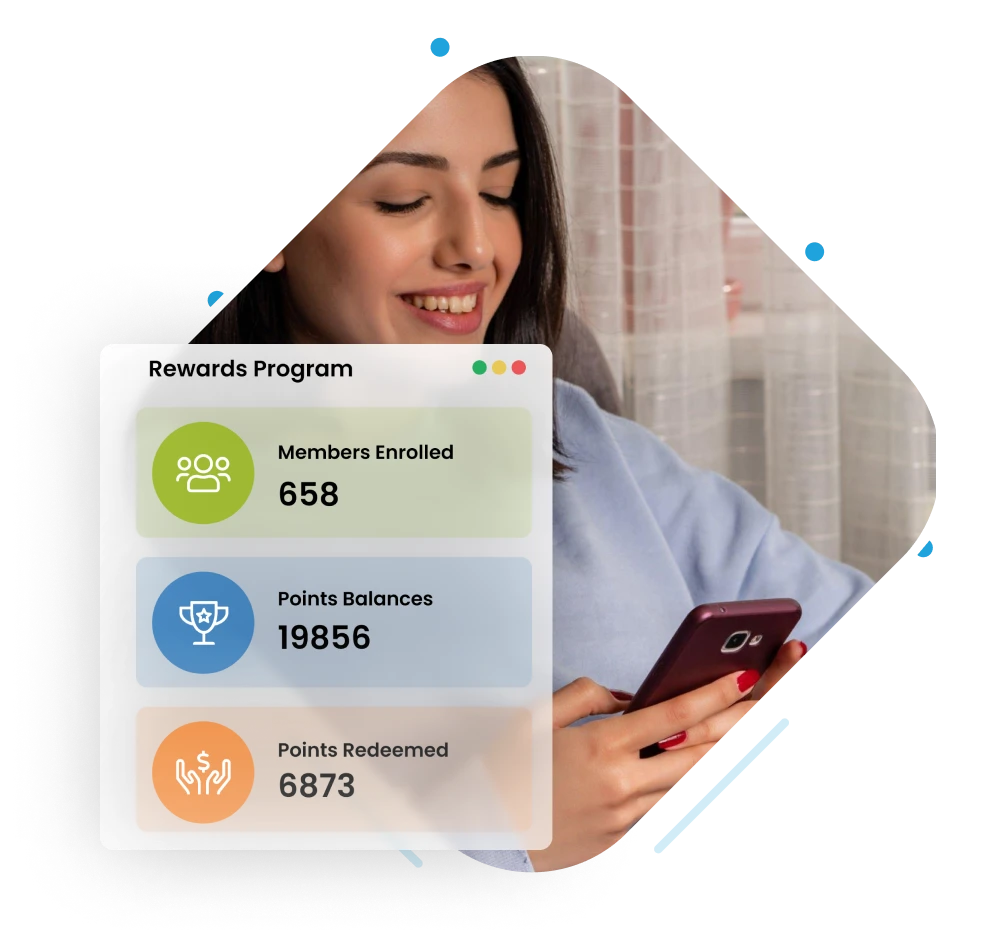 Empowering wellness business owners
Read how some of our customers have integrated the Wellyx platform into their amazing businesses
"I wholeheartedly award it 5 stars. Without hesitation, I highly recommend Wellyx to any business seeking to elevate their booking management to new heights of efficiency and customer satisfaction."
"We are excited to see Wellyx's continued evolution as a more complete CRM (campaigns) and how this will no doubt exponentially improve our ability to engage our customers. THANK YOU"
Our experience with Wellyx has been nothing short of exceptional. As the owner of a wellness retreat, I was searching for a robust solution that seamlessly integrates all aspects of our business. The software's features are not only comprehensive but also intuitive, making daily operations smoother than ever.
Transitioning to Wellyx has significantly elevated the efficiency of our wellness center. The range of features provided is impressive, covering everything from client scheduling to billing with ease. The user-friendly interface makes staff training an ease. What truly sets them apart is the round-the-clock support. Knowing that assistance is just a call away gives us peace of mind.
Managing a luxury spa requires precision and reliability, and Wellyx delivers on both fronts. The software is rich in features, allowing us to customize workflows to fit our unique needs. The real-time data analytics have been invaluable for strategic decision-making. The 24/7 support team has been consistently responsive and proactive. Happy to be a part of the Wellyx family!
Our journey with Wellyx has been transformative. The software's versatility allows us to coordinate classes, appointments, and memberships. The automated processes have saved us countless hours, allowing our team to focus on what matters most, our clients.
Ready to upgrade to a top rated award winning software?
Get a personalized demo to see how we align with your business needs.

Here's what you can expect in the demo:
*Maximize your revenue by 63%
Do you have any questions?
Our support system is round-the-clock! Our 24/7 team is ready to assist, ensuring your questions are answered promptly for seamless customer satisfaction.