Do you love to train people and find it challenging to train them in the physical studio? Fret not; an online training business is a suitable solution for you.
Covid has turned many physical businesses to go online. This is also true for the fitness training business. Many gym owners have started introducing fitness training classes online to build an online community.
So, if you want to start your virtual fitness business, follow this guide step by side!
This guide will help you opt for an efficient, quick, and decisive approach to starting an online personal training business in no time.
Here, we will guide you about everything from start to end, from building the online presence to finding a targeted audience to marketing yourself as an online personal trainer to handling the day-to-day operations smoothly and efficiently.
In this blog, we'll cover everything in detail to make your online fitness business successful and make it easy for you to start your virtual fitness business and divert it to the progressive path.
8 Effective Steps to Get Started as an Online Personal Trainer
Show a strong commitment to running an online fitness business
Define business strategy and make a plan
Market your training business effectively!
Build a fitness brand that stands out
Stay relevant to the target market
Choose the best fitness management software tool for your business
Select the best social media marketing channels for promoting your business
Build a solid social media presence
1. Show Strong Commitment to Running an Online Fitness Business
Here comes the most difficult challenge – starting an online fitness business. There are many ideas in your mind, and you are finding it challenging to pick the most effective one. It would be best if you were committed to achieving fitness goals to make your business effective.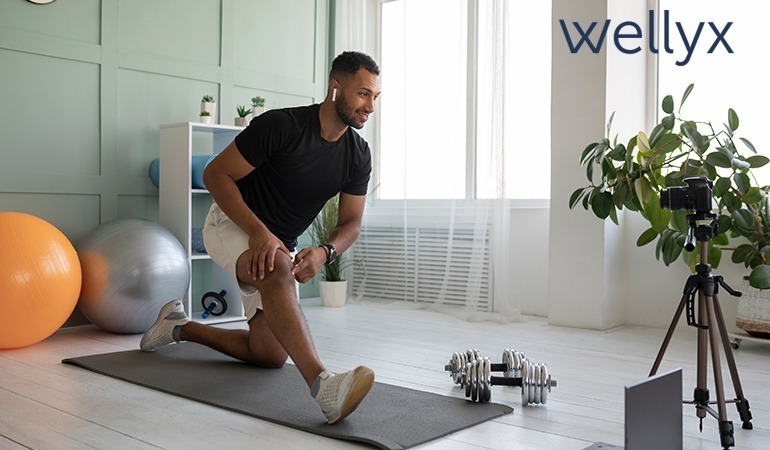 Ready to take the first step? Great!
Before you take the first step, it is essential to address your commitment to everyone on the team. Ask your team to show dedication and be truthful to the business.
Remember, online business is way rewarding. However, like every other business, it demands a long-term financial commitment to stay ahead of the competition. An entrepreneur faces a lot of challenges. However, business owners reach more significant milestones with a firm belief and strong commitment to achieving goals.
For more insight, please read our blog on the 14 biggest Challenges gym owners face.
However, we have mentioned some essential points to stay on the right track;
Be resilient, stay consistent, and face challenges gracefully
Running an online business is slow, but it pays you well.
Get ready to face the financial challenges and emotional highs and lows
Make a list of questions prepared that customers may ask
Offer your clients the best customer support
Relate your goal to helping the community and not just with money
Stay aligned with new marketing and fitness industry trends
2.    Define Business Strategy and Make a Plan
To make your online business effective, the Important part is to define your strategy. Always have a plan B, whatever business you are running.
Along with the business plan, you need to have a backup plan, as well!
Your backup plan will save you in the event of failure. This will remind you not to put all the eggs in one basket. Your ultimate goal is to make your online business successful, no doubt. But make sure to have a backup plan in case you hit a failure.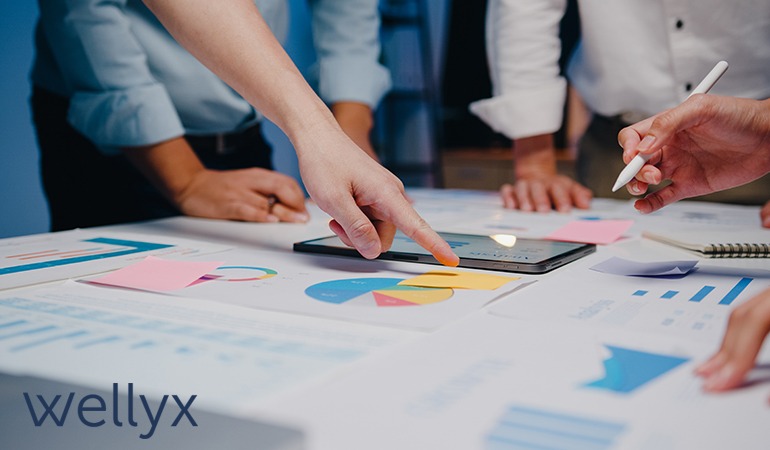 Also, be ready for the uncertain situations you may face in the real world. Sometimes, you find less demand for online business, which is not paying you well. In some cases, you find that the online market is highly saturated. Be confident and face every challenge gracefully that comes your way.
It is good to face challenges gracefully. However, having plan B comes with many benefits;
It gives your business a new direction.
It allows you to redefine your strategies and goals
The mistake you have made before will help you determine which areas you should work on.
  Assess Your Business Chances for Success
Before starting the online training business, check how many people are looking for it. When an increased number of people ask, it means you have more chances to take a position in the online business. Also, you will be confident to make huge profits year after year. This will also help you stay longer in the field.
But how will you calculate your business's chances for success?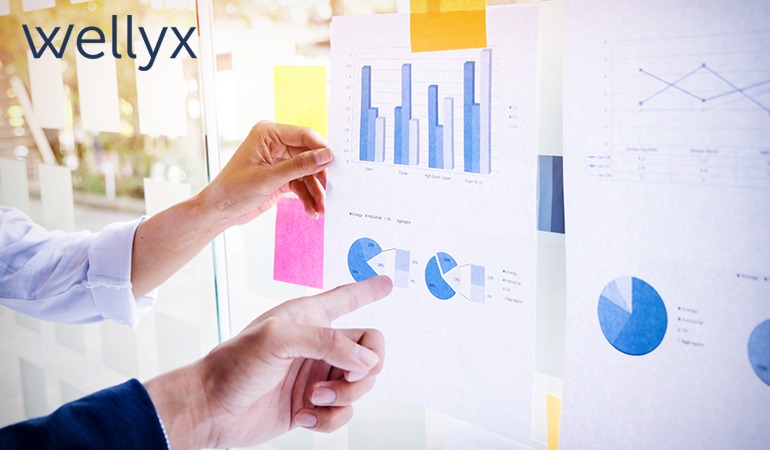 Let me tell you the best way out! Ask your existing customers if they join the live stream workout, online courses, video lessons, or more. This will clarify your thoughts on whether your online training business would succeed.
You can conduct an online survey to check how many people are interested and their concerns about the fitness training business.
You can also check what social platform they use most often! Either Is it Facebook, Instagram, YouTube, or Twitter? You can also check the hours they spend on each platform.
Please make a list of the most common goals they do have in terms of health and fitness. Please give them a solution to the problems they are facing.
In addition, know your target audience first and offer them the best services in the online market to stay ahead of the competition.
3. Market Your Training Business Effectively!
In this era of high technology, marketing your product through social platforms has changed how you do business. You find multiple options to cater to a larger audience.
The digital era has made life easy to market your online personal training business to a larger audience. Sharing brochures and flyers with random people has not succeeded in selling your services.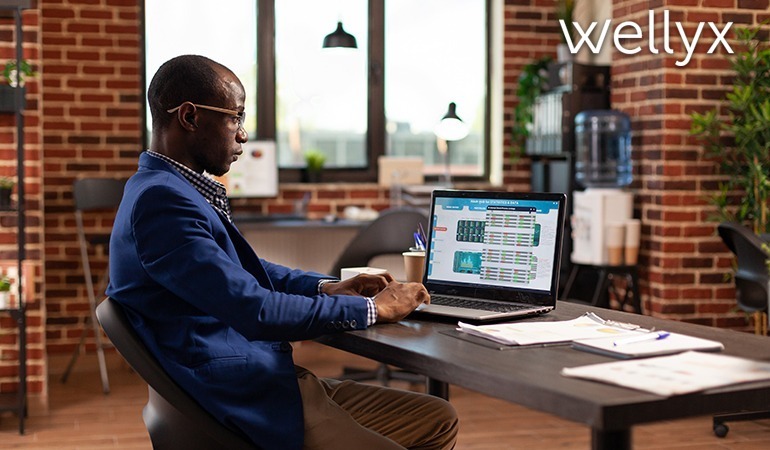 So, the idea of advertising your product or services on social media platforms has gone successful. It allows you to choose the specific audience that has the chance to buy your services.
So, are you looking for ways to market your online training business effectively? Great! Let me tell you six easy and effective online marketing tactics you can use;
Offer rewards for online referrals: online referrals are very common and effective in winning more clients. Ask your existing clients to refer their colleagues, relatives, and friends and offer them rewards. Also, check gym referral program ideas for increasing the number of fitness members.
Create a promotional "Summer Body" package: At the start of the new year, promote a "Summer Body" package to motivate people to get a fit body. Please give them a time frame to achieve the fitness goals and make them happen. Share the stories with the online community to encourage them and choose your services.
Run an online wellness program at a discount: if your business is just at the initial stages, starting an online wellness program at a discounted program will pay you good results. It will bring in more customers and generate more revenue to grow your business effectively.
Offer a free training class and get the contact details: arrange a free online training class/es for 1-2 days and ask the members to share their personal information in return. This is how non-members would know your training style, and you would have the contact details to pitch them for the coming training sessions.
Share interesting content to engage the audience: sharing effective content in the form of blog posts or social media posts is a great way to keep your clients motivated. It will also boost your brand identity and make your brand reliable in the eyes of the customers. Try to share interesting and funny content that will encourage the audience to share it with their friends.
Provide an incentive for Google reviews: A positive review sounds captivating to recognize your brand identity. It is great when the business is just in the growth stage, and you want to share some positive words. Offer your clients an incentive in exchange for positive reviews.
Applying these tactics can provide your online training business with many benefits;
Offering incentives to the audience encourages them to choose your services
They feel valued and consider your brand reliable
Help you grow your business effectively
Your brand gets recognition
4. Build a Fitness Brand That Stands Out
Everyone wants to build a great fitness brand. But, "how" – a big question!
So, you want to know the secret? Right! Identify your brand's unique features and instill your brand's special features in the customers' minds.
Offer your members something different. It can be a session with the psychologists, or you can offer them special training that other brands are not showing yet. You can also add some motivational lectures that will keep your members encouraged.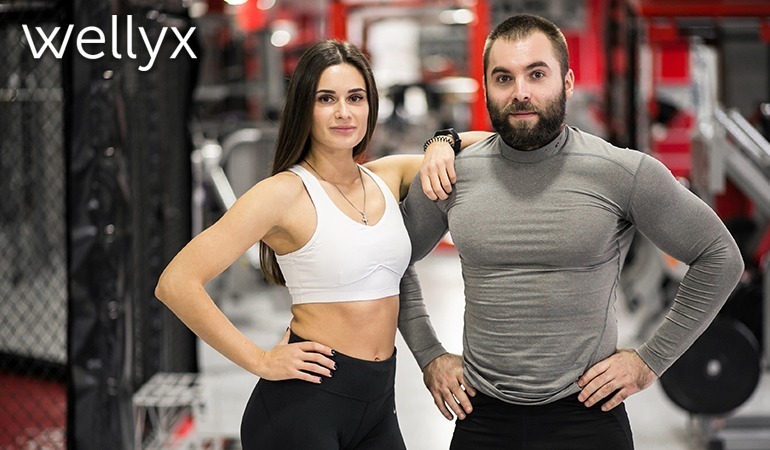 Instead of just offering training classes to lose weight, share with them the ways to have a happy and healthy life.
Some people are vegetarians, and they want to build strong muscles. Share with them the vegan diet to help them build strong muscles.
Don't just offer the easy solution that everyone is already offering. Bring a new fitness formula and ask your members to try and share the feedback.
You will have a target audience if you are already running a gym business. Ask them to participate in the online training business and share it with their friends and relatives. Promise them a discount when they will follow your words.
Follow the effective strategies to be a winner in the online fitness market!
5. Stay Relevant to the Target Market
In any business, it is essential to stay relevant to the target market. The same is true for the online training business. Define your target market before you share the online training business content with the audience. This is how your content will be shared with the ones who can be your future customers.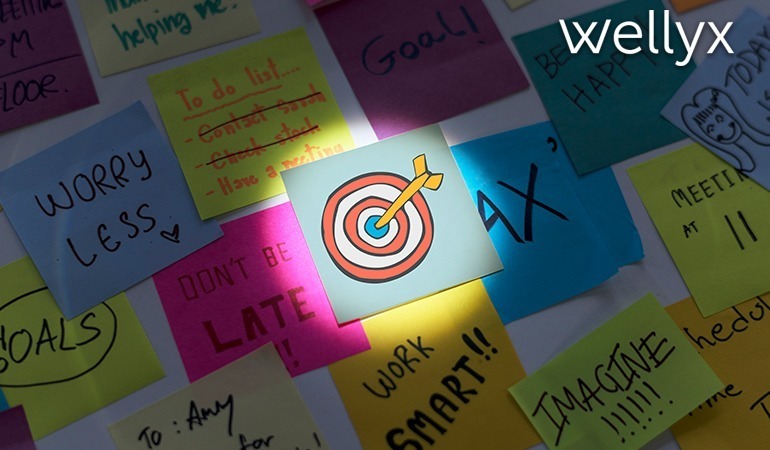 In addition, apply the correct tone, language, and voice based on your target market. This will also help you define the right strategy that will help you market your business online.
Take these points into your consideration when trying to figure out the target market;
Offer training classes to professional athletes who want to keep their bodies fit, solid, and healthy.
People who are getting old and looking for ways to maintain health and movement
People who are getting old but want to look young
New mothers looking for ways to get back into shape
People with physical disabilities trying to find some easy exercises to improve the movement
Try to be specific as you can. This is how you will set a distinctive brand image that will define your brand identity and help you stay ahead of the competition.
Usually, reliable brands stay relevant to the niche and do not jump to include everything in their business.
So, are you ready to define your target audience? Perfect!
To define your target audience, you need to determine their demographics and behavior;
Demographics Include;
Gender
Age
Marital status
Location
Income
Occupation
Ethnicity
Also, define their behavioral patterns;
Personality
Values and belief
Opinions
Interests
Lifestyle choices
Collect the information and list people who share the same traits. This will give you a clear idea of what your customers are looking for and how you can better serve their needs. Offer your clients something unique that will help them chase their fitness goals.
6. Choose the Best Fitness Management Software Tool for Your Business
So, if you are shifting your training business online, online gym management software will help you streamline your day-to-day operations.
By choosing the right software solution for your fitness business, you can book appointments with your clients anywhere, anytime in the world. The fitness management software allows you to connect with your clients anytime, book appointments, schedule training time, and pay the bills quickly and smoothly.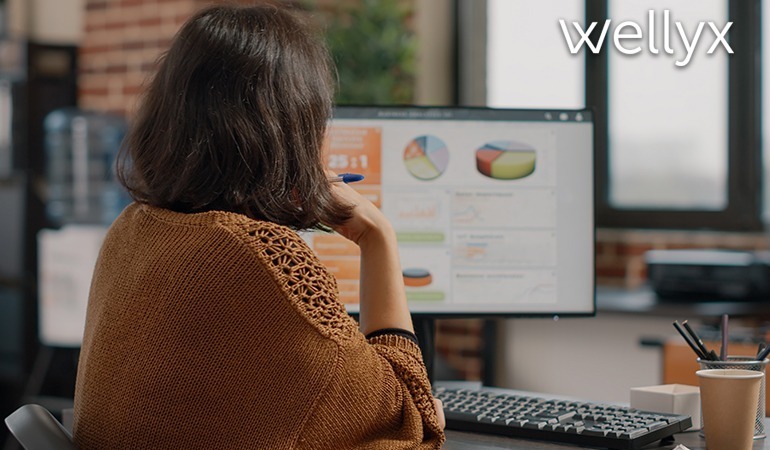 Choosing a software tool that will allow you to run ad campaigns for the target audience is a must. It will enable you to share online fitness training videos with specific clients and keep them in a particular group. Clients can openly share feedback and suggestions to bring improvement to the fitness training business.
Select the best gym management software that allows you to update the clients' information, manage the billings, and schedule appointments. With the built-in calendar, the fitness management software will enable you to schedule and keep track of your sessions.
The software tool allows you to create tailor-made packages and memberships, and gift cards. It also sends essential and timely notifications to remind the class, pay the bills, and update schedules.
The best thing about online fitness training software is that it connects hundreds of thousands of fitness professionals to share training and introductory sessions. Also, the gym software can help you get more members who will, in turn, generate more revenue.
7. Select the Best Social Media Marketing Channels for Promoting Your Business
This is the era of social media. Almost every business is trying to promote its brands using social media platforms.
Now, you must consider why social media marketing is so essential. This is because the market is so bigger. Everyone uses social media platforms to keep themselves entertained and get information to keep themselves updated.
Promoting your business using marketing channels is essential to a business's success. Social media channels bridge the gap between the clients and the services.
Marketing channels promote a business's products and services, share relevant information and engage in conversation with the company's audience.
However, ensure not to promote your product or services just for selling purposes; link some meaning behind it. Also, only share the relevant content with the audience.
Let me tell you the six best social media marketing channels for your online training business;
Twitter: Twitter is one of the best Social Media Marketing channels for sharing quick and trendy content with the audience. It is perfect for sharing content to throw content and making it viral, setting the trend.
Facebook: Facebook is the most used app nowadays. People prefer to use this platform as this is user-friendly. Business people love to share promotional content, and it is easy to make it viral. The Facebook community is interactive and loves to share content.
Instagram: Instagram is the perfect platform to share quick and easy videos featuring workout tips, training videos, short clips, and exciting posts.
YouTube: YouTube – is an exciting platform to share content. You can share content, such as educational, motivational, training, workout, and short and lengthy videos.
LinkedIn: LinkedIn is the perfect platform for educational and informative content. Professional people mainly use this platform. So, sharing the best training videos will give you the actual outcome.
Pinterest: Pinterest is a good platform for pinning specific content. It allows businesses to share valuable content in blogs or posts linking to the business website.
8. Build a Strong Social Media Presence
Are you done with deciding the social media channels to promote your business? Now, it's time to build social media presence on each platform.
Building an online presence helps to increase your authority within the fitness industry. The fitness market is highly saturated. You need to upload the content regularly to stay ahead of the competition.
Engage your audience by sharing interesting and informative content on social media platforms. Sharing interesting and relevant content will attract the audience to choose your services.
Let's discuss in detail how you can build social media presence on each platform;
YouTube
YouTube – a video-sharing app. Most of you have already used this app and had an idea about content sharing on this channel.
So, your specialty is the personal fitness trainer, and you want to share the introductory video?
Create exciting and thrilling video content that the viewers can expect from your YouTube workout channel. Make them feel confident to choose your fitness training services online.
Make sure the video has clear sound, high-quality images, and contains good lighting. Invest in appropriate filming, audio, and editing equipment to share professional content. This will help you gain the maximum number of subscribers.
Be encouraging, inspiring, and entertaining in your videos. These qualities are great for instilling people to subscribe to your channel.
 Instagram
Instagram is the perfect platform to reach out to feature accounts in the fitness niche. Make sure to tag your workout videos and photos with effective hashtags. Using the feature account's hashtags, you can enhance your reach to appear your post to the maximum audience.
Instagram allows you to use 30 hashtags each time whenever you post something – a fitness video or image. Google is the best guide to help you choose the relevant and frequently used hashtags to maximize your brand reach.
Posting the relevant images and videos also keeping consistency will build the brand presence on the social media platforms. This will enhance the brand's reliability, and search engines suggest your brand to people searching for online fitness training videos.
To get the maximum results, make sure to post at peak times. So, what is the peak time to post? Go to the "Instagram insights" within your business profile, select the audience, and check the days and times when most of the audience is available.
 Facebook
The best thing about Facebook is the wider audience. Almost every community is engaged on Facebook pages. Create a consistent schedule to post the content for the audience, so they get updated information and feel it constantly.
Engage with the relevant audience and invite them to follow your business page. Engage with them by liking and commenting on their posts. You can also tag them in your business posts.
Facebook and Instagram allow you to promote your fitness brand with paid ads. When doing paid advertising, select the targeted audience and show them the promotional ad. This will maximize the reach and bring more traffic to the website.
 Twitter
People follow Twitter for recent and up-to-date information that people are saying about something.
Share the recent and trending news related to the fitness industry and be among the first ones to post it on Twitter. People love to get updated news and timely information and flock to Twitter to get the recent feed.
Follow and connect with other accounts that also share an interest in topics such as fitness, exercise, health, weight loss, or anything else related to the online fitness training business.
 LinkedIn
LinkedIn is the perfect platform for educational and informative content. Professional people mainly use this platform. So, sharing the best training videos will give you the actual outcome.
You can contact people via email and invite them to connect with you. Sharing interesting, informative, and engaging content in videos and blogs are the best way to attract the LinkedIn audience.
Make sure to share the powerful content that hits the clients' minds. Here, people are often professional, so they would like to see experienced and informative content.
 Pinterest
Infographics are viral on Pinterest. I am posting an infographic sharing a complete guide and tips to share the information in an easy-to-understand style. This is a powerful way to get quick information.
Create relevant information, apply your business logo, and link it directly to the website.
Define categories and create boards related to the online fitness training business. It is excellent to share before and after pictures of your clients creating boards (if they permit, only then), fitness diet plans, exercise tips, workout videos and images, and many others.
Moreover, you can post a blog and link it directly to reach the website.
Conclusion
You would never think of shifting your physical fitness training business online, but thanks to Covid-19. Many companies have now moved to the online world to ensure the continued success of your business.
Remember to run your fitness training business online with a strong commitment. Make sure to be specific in selecting the target audience and share with them the unique features of your brand to stay ahead of the competition.
Things have become easy to handle online businesses with online fitness management software. Wellyx is the best gym management software to help you manage your online fitness training business effectively. Implementing gym management software has become essential for gym owners to streamline their daily operations.
Offer your clients the best fitness training solution and be an online fitness training business leader!