Consumer expectations shape the future of the fitness industry. More people want a place to socialize, not just to work out. Social fitness has become more critical than ever. It's a big selling point for new gyms, health clubs, and studio members.
To stay competitive, fitness facilities must develop a sense of community. Some gyms have done this by building a community online and offline. Others have created an intimate, communal atmosphere in their boutique studios.
Covid-19 Has Changed the Fitness Industry:
The fitness industry isn't immune to disruption. The first wave of COVID-19 was a transformative event in the fitness industry. As a result, it challenged fitness companies to innovate and motivate fitness enthusiasts to think of other ways to burn calories.
In the second wave, COVID-19 will continue to influence the fitness industry and encourage them to be more innovative. It will affect people's daily routines and lifestyles, and the next wave of coronavirus will have even more implications for the industry's future.
The recent pandemic of COVID-19 has forced the fitness industry to rethink its value proposition and reconsider its business model. While the vaccination has eased the restrictions that had been in place before the disease's spread, the health-related fitness industry is still facing significant challenges.
As a result, it is essential to reassess the value of its existing membership offerings and consider the future of third-party services and fitness studios.
Fitness Industry Trend:
While the individual has historically driven the fitness industry, this trend will change in the coming years. The global demand for health and wellness will increase. In addition, the demand for fitness equipment and accessories will continue to rise. This fitness industry trend results from the growing awareness of the benefits of physical fitness and quantified nutrition.
Today's consumers are increasingly aware of their bodies and need alternative forms of fitness. As a result, more people are turning to new exercise methods to stay healthy and fit.
Future of the Fitness Industry:
Consumer expectations shape the future of the fitness industry. The booking experience is a key part of the overall experience. Technology and customer behavior are already making this possible.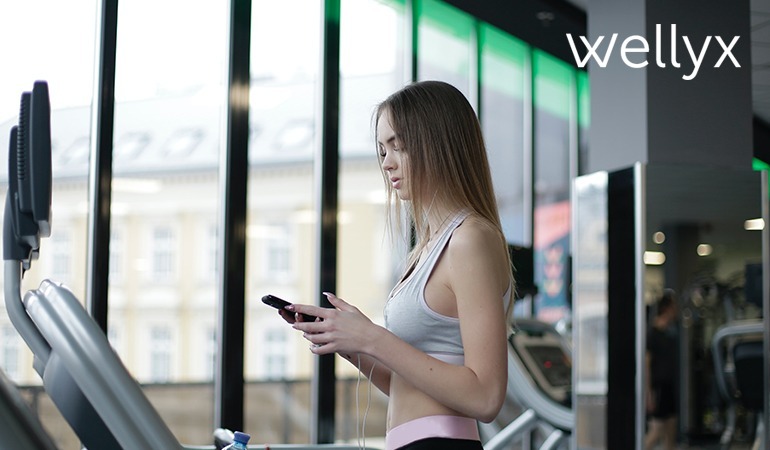 With the help of artificial intelligence and intelligent algorithms, more businesses will be able to meet consumer needs while providing excellent service. As an industry, the future of fitness is set to be shaped by customer needs. A better way to engage customers and keep them engaged is to deliver the kind of experience they expect.
The digital revolution is also bringing the future of fitness closer to consumers' homes. However, many people don't want to pay for services they won't use.
That's why health hubs have become increasingly popular in malls. For instance, a yoga class next to a power/strength paradise may be in-demand.
As the world's population ages, the demands of the fitness industry will shift.
The Future of Fitness is a Time for Change:
The fitness industry will continue its innovative path and adapt to new challenges. The fitness industry's future is rooted in how we think about it today. While consumer needs have always shaped the market, the future is no different.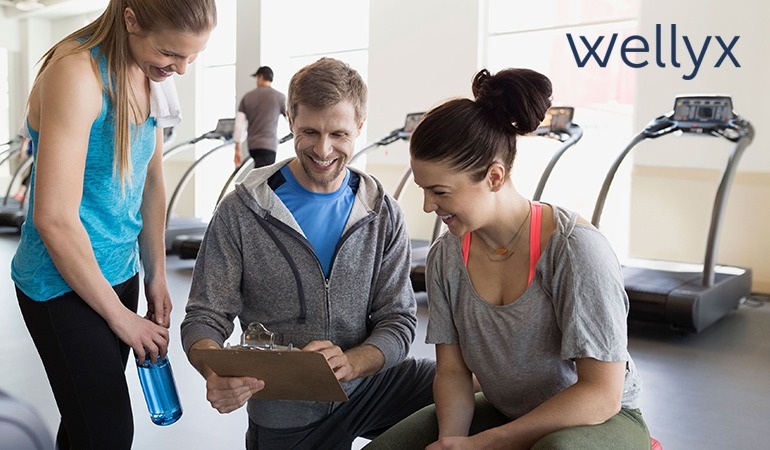 As a fitness professional, you'll need to keep clients engaged and interested in your classes. You'll need to be an expert in your field.
The future of the fitness industry is a time when the industry will need to invest in community building. It will no longer be about big-box memberships but rather about in-person community. It will be about people reimagining what it means to work out.
Whether customers want to stay fit or lose weight, technology will play a significant role in their daily lives.
VR Fitness:
In the future, VR (virtual reality) will be a big player in the fitness industry. It can help people monitor their health data. By providing a virtual experience to users, VR can improve the user experience.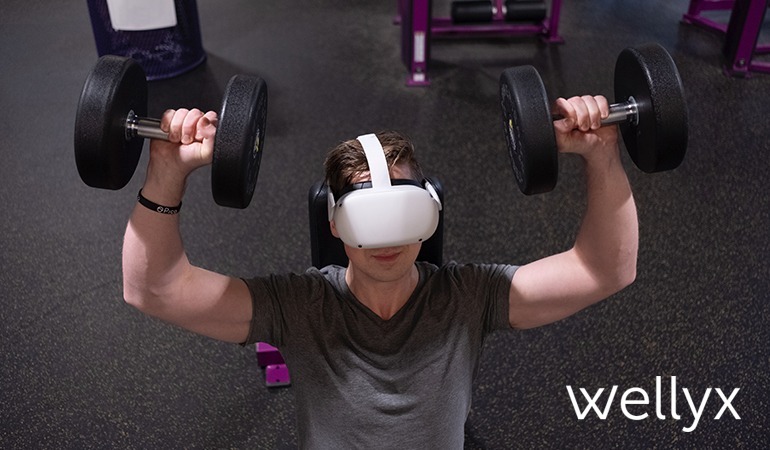 A virtual reality gym, for instance, is a place where customers can train in a completely immersive environment. It is possible that VR could be used in a variety of ways in the future. It's an exciting time for the fitness industry, and it will likely become a popular way to motivate clients to stay active.
Fitness Industry's Digital Strategy:
As the fitness industry's digital strategy grows, companies must be vigilant about protecting consumer data. Ransomware attacks in July 2020 left one large wearables company infected, and it took days for the ecosystem to recover.
The attackers gained access to the customer's data by exploiting an API exposed by its connected-fitness-solution provider. This should be a top priority for any company that handles consumer data.
Online Fitness Classes:
With the closure of COVID-19, the fitness industry has been experiencing a reversion to on-site work. This trend is expected to continue, with some companies monetizing their content with online classes.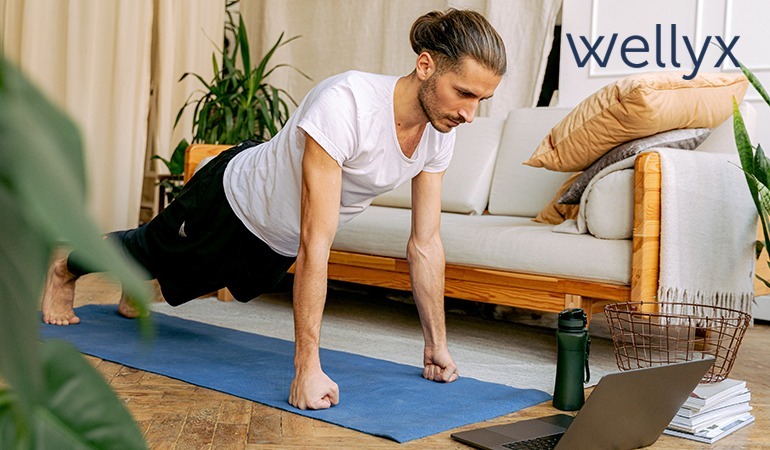 In addition, intelligent business owners have embraced on-demand content, continuing to offer physical classes to consumers who couldn't attend. This means that they're spending more than ever before. Despite the slowdown, some companies have been able to capitalize on this trend and are already seeing positive results.
The evolution of the fitness industry has also led to the rise of boutique and independent studios. While small-scale boutique studios have been profitable, they tend to face high rents and additional costs, which keep profit margins low. As a result, 20% to 40% of these businesses do not make it through the year. The industry is now turning towards digital solutions and at-home workouts to avoid this problem.
Addressing the Growing Challenges:
While the fitness industry survived the COVID-19 crisis, it is now focused on building relationships with consumers and addressing the growing challenges posed by this disease.
In addition to committing to serve consumers better, the industry must reassess its value proposition and articulate how it fits into the fitness habits of consumers. Then, it will focus on improving the quality of its product and service. Regarding the future of COVID-19, there are many things to keep in mind.
Vaccines are being rolled out worldwide to protect people from COVID-19. As a result, the fitness industry must adapt to meet the needs of "digital-first" consumers. It is essential to realize that while some of the risks of the disease have been mitigated, others are still at risk of contracting the disease. Consequently, health clubs and other health facilities must consider the impact of the new regulations on their business.
In addition to tracking the transmission rates of COVID-19, gyms must also implement coronavirus protocols. They must also revamp their physical facilities and ensure they're safe for their customers.
The fitness industry must adapt to the changing demands of both clients and employees. Creating a compelling digital experience is paramount to a successful fitness business. While some investors focus on the digital space, brick-and-mortar operators should focus on their brand and its physical presence.
Wellyx for Fitness Business:
For all businesses in the health and fitness industry, Wellyx is an essential tool. This solution combines management, staff, and customer needs into one comprehensive software. Not only does it help you run your business more efficiently, but it also helps you maintain mental focus. This gym software is affordable and easy to use, making it the ideal choice for small- and medium-sized companies. Moreover, it also provides support and training for all users.
Another feature of the software is its scheduling capability. It helps you to manage the entire fitness appointment process in a streamlined way. Creating different groups and assigning due dates and times for different users is possible. With the scheduling feature, members will only be notified of a specific date and time, making it easier for employees to handle all tasks. Additionally, you can set due dates to notify staff of meetings so members can plan accordingly.
Wellyx, for the fitness industry, has a flexible management system that makes it easy to manage your staff. The software helps you record revenue, profit, and sales details. The platform also helps you to generate automated reports and keep track of all the activity that takes place at your establishment. Ultimately, the software allows you to manage your business better and save a great deal of money on employee management. For this reason, it is a must-have for any business in the fitness industry.