We can all agree that Covid has taken over the world. An awful and eventful year was 2020, the year when everything changed. Not only did businesses have to shut down due to the rise in COVID-related infections, but many lost to the impact. Covid-19 was unpredictable and no business ever planned for this kind of devastation. Their businesses failed, and once COVID was getting less, so were businesses worldwide.
Sadly, most of these businesses will never be in business again. Most of the loss goes to fitness gym centers because the economy has played an enormous role. Because of the restrictions, many have now adapted to their newly set routines. Most people work from home entirely or for a few days throughout the week. So, while staying at home, they have also adopted a new workout routine involving home workouts.
Overall, many gyms closed due to the pandemic and most have not recovered from the losses they have faced. Financially the gyms have suffered and lost many clients in the process. In 2019 there were over 40,000 fitness facilities, and now most of them have closed due to the Covid situation.
Have Gyms Used This to Their Advantage?
However, even though gyms have closed, many have stayed and are using the post-lockdown to their advantage. All of these fitness centers have used marketing techniques and Covid to organize and utilize them to their benefit properly. Also, gyms have benefited tremendously from using modern world technologies that otherwise would not have been thought of.
Transitioning To The Digital Workout Route
Gym businesses around the world have had to postpone their indoor classes. Because of the growing rise in COVID-related infections and the pandemic, and also due to the lockdown, many people did not want to and could not leave their homes. So, with this, gym businesses found the right solution. They started implementing digital technology, which still made them revenue, and transitioned into the modern fitness world.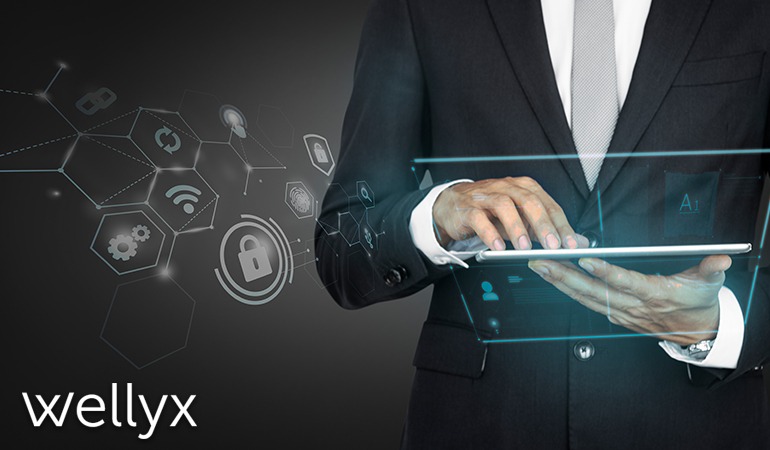 Due to the rise of Zoom and other forms of virtual media, gyms could stream their fitness classes. At home, workouts were on the rise, unlike before, and many appreciated this fact. People would skip their workout routines because of not want to go to the gym. This gave those people a solution, which benefited them tremendously. Increased engagement ratio on social media sites such as YouTube while streaming classes virtually.
Are At Home Workouts in The Past?
Now that gyms are being opened again, are at-home workouts less exciting and unnecessary? The answer is no. Because many people love the facility of being at home and still incorporating workout sessions, at-home workouts are still on the rise. Also, gym businesses have taken this to their advantage, using both in a facility and at home to maximize revenue.
Hybrid Experience for All
Even though most things are opening up and people are stepping outside their houses after so long, gyms are taking a hybrid approach. Using the at-home sessions and in-facility workouts to their advantage. Gyms have a membership-based fee, and their classes can be streamed while being taken within the gym. All of this helps gain more revenue and ensures that clients and customers remain happy and satisfied at all times.
Preferences Changing Due to Increasing Rise
Even though the pandemic is less than before, and people are getting to the new normal, some things have stuck. Like people using their new routines to survive, even after the lockdown has been lifted. Most people enjoy their newly set routines and implement them even after the pandemic is nearly over. One way in which this is happening is by utilizing both gyms and other workout routines.
Outside Workout That Gyms Incorporate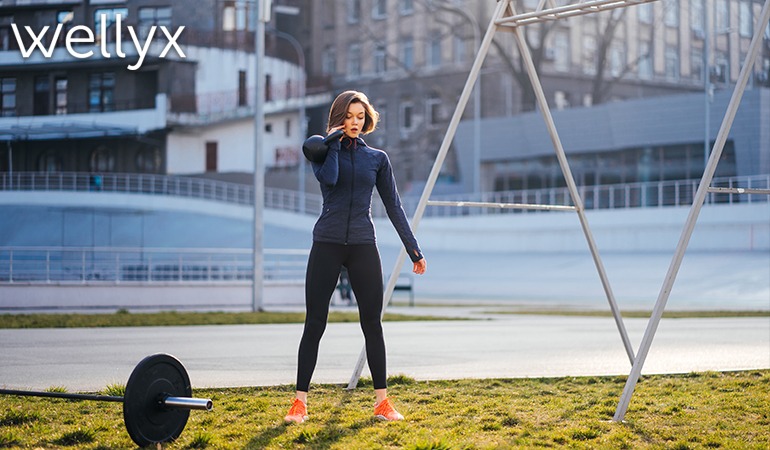 Many gym businesses can also offer outdoor workout routines for people. Get outdoor classes ready with enough space between each customer to follow the COVID protocols. More people enjoy outdoor workouts, and in this day and age, it may not be feasible to host indoor workout sessions. Especially if there are a large number of people attending a specific class. You can do this with Yoga workouts, other circuit training, and classes. This also helps motivation and ensures people entirely focus on the workout and mental peace.
Focus on Singular Clients
Focusing on singular clients can be helpful as well. This helps increase your revenue and keep you safe and secure from any possible spread of Covid. This also helps build trust amongst your customers, and a word-of-mouth reputation can come from it.
You may not be ready to have multiple people visiting your facility, or some restrictions may occur shortly, so this technique is beneficial. Use this time to transition as many members into your personal training sessions while building more revenue streams and ensuring clientele responsibility simultaneously.
Due to the increase of customers that can happen from exciting fitness offers and a hybrid experience, you will need a customer management solution. While automating each step of your business, you can run your gym center in harmony. Never worry about manual labor and too many people in your facility when an online solution does it all.
Create an Online Program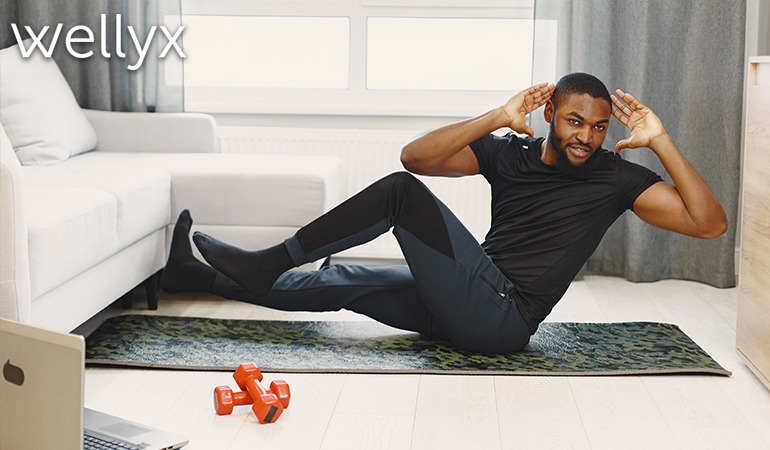 Not only do you have to have online classes and outdoor sessions, but creating a full-fledged online program can be helpful. This can help build another source of income and strategically market your gym business. All of this will conquer the devastation that was once at every corner due to Covid-19. Now that most things are slowly returning to normal, creating an online program can be of value. Maybe some of your clients are not ready to return to the gym or do not want to. Instead, giving them an online workout course can help you gain revenue and still provide your customers with what they need. In the end, customers truly matter; with this technique, you will not lose any money.
Set Up Your Gym for Success
Setting up your gym for success is essential in making a long-lasting impact. The old version of your gym may not suffice now that things have changed overall. Where equipment pieces might have been too close together, you must add spaces between each piece to ensure you meet all Covid safety measures. Also, using commercial equipment to set up your gym is essential for longevity. Changing times and rules makes it time to switch things up at your facility.
Are People Returning to Gyms?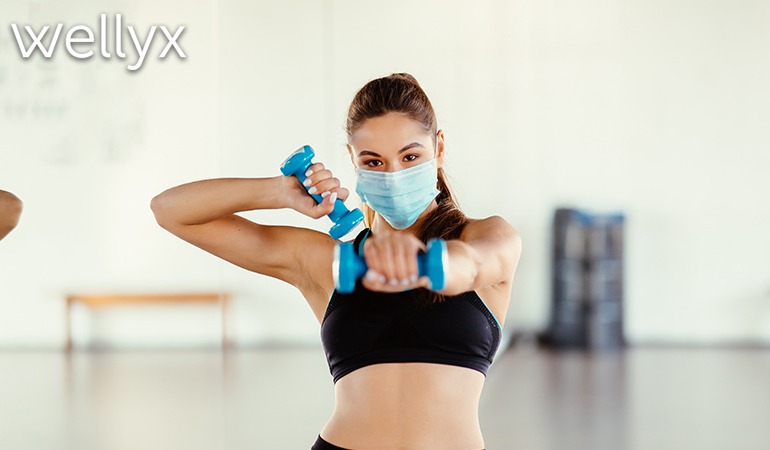 People are slowly but surely returning to normal and going to the gym again. People are excited to get back on track with their fitness routines and are more motivated than ever before. During the pandemic, many people lost focus and lost their fitness routines. So, helping them will, in return, be helping yourself. You can gain revenue and build your trust back too. While keeping all safety protocols in place at all times for a safe environment for everyone.
Are Fitness Facilities Safe?
Fitness facilities have new safety measures set in place due to the Covid regulations. Gyms have better cleaning policies while ensuring everyone keeps their masks on and sanitizes their hands at every stage. Gyms are also taking into account not overloading their facility to the maximum as they once did. Now they are ensuring that people come but keeping everyone at a distance to some extent.
This is essential in ensuring no spread of the disease happens and still is in business at all times. Plus, with new workout trends on the rise, many gyms are also following them. With outdoor classes, online sessions, and more, this helps with a positive impact for all.
Can Marketing Techniques Help?
Marketing techniques can help revitalize your fitness business to the next level. Not only does marketing help boost your brand, but it also changes how people think. After COVID-19, your business has taken a hit, and with proper marketing strategies, you can regenerate and gain new customers while retaining the old. Marketing and advertisements to revitalize your business are essential in showing the new generation, motivating and building determination. Especially after post-lockdown, everyone needs this, and your business can gain ultimate benefits too.
Can Your Gym Survive a Pandemic?
Gyms and fitness businesses worldwide have been affected by the pandemic. However, with the right strategies and techniques in place, they most certainly can survive a pandemic. You must be smart about going about things after the lockdown has been lifted. Not only is Covid still among us and may never leave, but it leads to new techniques and restrictions being put in place. But also because a lockdown can happen again at any time. With this in mind, it is essential to have the proper techniques in place, to survive any uncertainty that the Covid-19 variants may bring along.
Incorporating new techniques within your gym business is essential to survive a pandemic and any other disaster that may come your way. While doing this will help push your business, you must further enhance the internal operations and management. With all-in-one software, this applies to all gym businesses. Manage, organize, and schedule on the go without overloading your facility. You never have to worry about losing client information when everything is backed up on a cloud-based server.
Conclusion
Utilizing the above strategies to create the correct business pattern for your gym is essential. What would have worked before may not work in this day and age. So, change and keep evolving, never letting anything come your way and hinder your gym business at any time.