In an age where fitness technology rules every aspect of our lives, it is no surprise that gyms everywhere are investing heavily in fitness technology. With more people working than ever before, the demand for a place to do some exercising has increased. This has increased interest in getting into gyms and improving their current fitness technology. One such investment that is starting to pay off for many gym pos software is the impact of technology on fitness.
Technology in the fitness industry has dramatically changed over the years. The need for people to stay fit is now more intense than ever before. Technological advancements have created gyms with various modern gadgets and equipment. Gym equipment can be purchased online or from traditional brick-and-mortar fitness stores.
Some gyms also use fitness technology in the form of exercise bikes, treadmills, elliptical machines, rowing machines, exercise balls, and saunas. Other gyms use fitness technology in weight stacks, dumbbells, recumbent bikes, treadmills, exercise bikes, heart rate monitors, fitness balls, and other gadgets.
Here are the main Benefits of New Fitness trends in the Fitness Industry:
The Impact of Technology on Fitness is Obvious: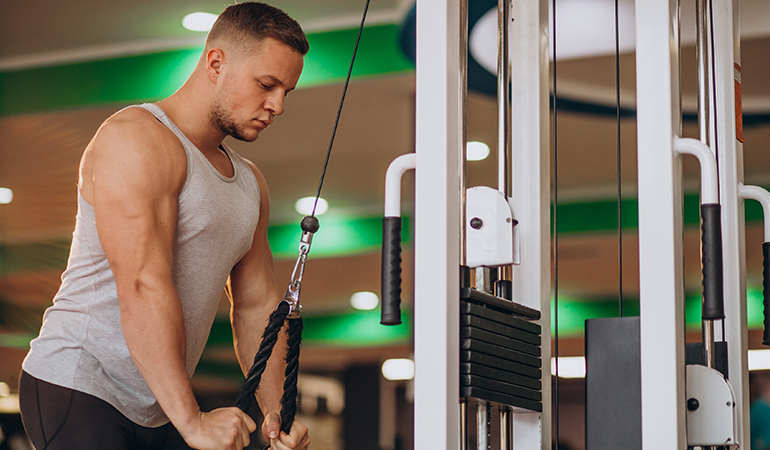 Fitness machines and other equipment now abound in the market. Now, dozens and hundreds of options are available, catering to every need and budget. Many people now spend thousands of dollars on fitness machines. Much of this money is on new and innovative fitness technology in the gym.
Latest Equipment According to Trends:
When deciding which gym to join, consider what the gym's fitness technology is like. Not all gyms have the same technology. For example, some are known for having excellent equipment. While others are notorious for shoddy equipment and services.
Do your research before deciding which gym will best meet your needs. While money should not be a factor when choosing a gym, ensure that you choose one that provides a good service and has high-quality fitness technology.
Gym Technology: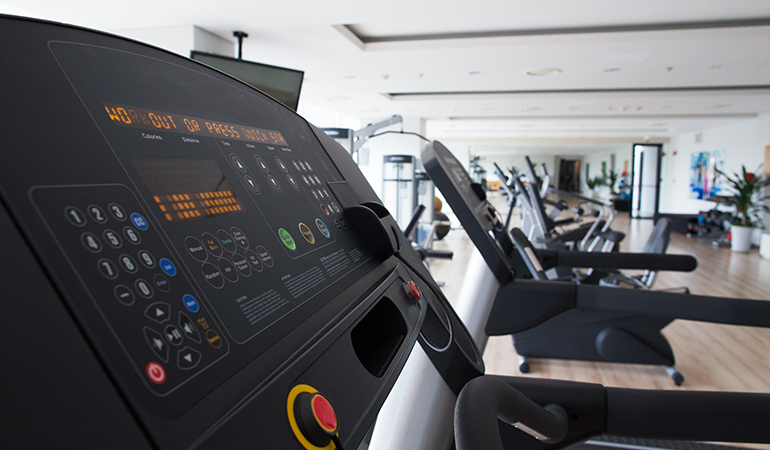 As more people have become interested in the benefits of fitness technology, gym technology has also improved. Many gyms use computers that monitor performance, track calories burned, and show exercise routines.
Some gyms use heart monitors to measure heart rate and other factors. It is easy to see why fitness technology has become as crucial to gym members as it has become to customers.
Fitness Technology Makes Life Easy:
More people are looking for ways to live a healthy lifestyle and get in shape. There are countless reasons people want to stay in shape and many reasons to do so. Fitness technology is making it easier than ever to do both. While there are still plenty of people who are not interested in fitness technology, those who are interested are definitely on the rise.
Fitness Technology Go Beyond the Convenience:
In the past, people needed to drive to the gym or hire a personal trainer to work out with them. This often meant a significant investment of money. People were then forced to hire these individuals or pay for expensive gym memberships, which proved very expensive over time. Today, people can use their home gyms. These gyms are often less expensive than a membership at a local gym, and many people find them to be highly convenient. Not only are they less expensive, but many people find them much less challenging.
Boost Your Fitness Business and Generate More Revenue
Get in touch with Wellyx to streamline all the errors of your fitness business.
24/7 customer service
Simple payment and booking system
Automate communications
BOOK A DEMO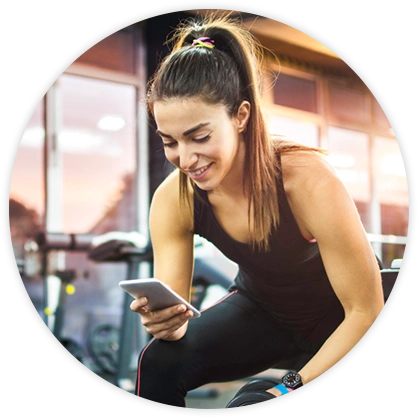 They often use their equipment, which makes it far more likely that they will use them properly. This means they can reap the benefits of fitness technology and use it effectively.
Of course, fitness technology is not limited to the home. People also use fitness technology in many public gyms around the country. This is because they know that people will be motivated to work out in a gym if they have access to an excellent machine. Many people have found this faithful and have begun skipping the gym in favor of using one of these machines.
Digital Transformation:
Consumers want to know about their workout performance, calorie intake, and sleep quality in most gyms today. This desire to know fitness information is most likely inspired by the rise of the fitness and health market.
As consumer demand grows, fitness companies must adopt digital transformation to tap more significant revenues, enhance productivity, and improve customer service. Fitness technology in the gym has gone through radical changes. Advanced gyms now have a more comprehensive range of devices that allow users to utilize more than just fitness equipment.
Digital transformation allows users to maximize all fitness equipment with one purchase. The digital transformation uses fitness equipment such as a treadmill, stationary bike, elliptical machines, stair steppers, cross trainers, balance boards, rowing machines, treadmill motors, exercise bikes, and many more.
The fitness equipment and appliances that use digital transformation technology are fitness devices or exercise gadgets. Such fitness devices may include heart rate monitors, exercise calendars, and GPS/RFID watches.
With these gadgets, the user can maximize the benefits of fitness equipment without going to the gym. This means saving time, increasing convenience, boosting personal productivity, and achieving better health.
Elliptical Trainer: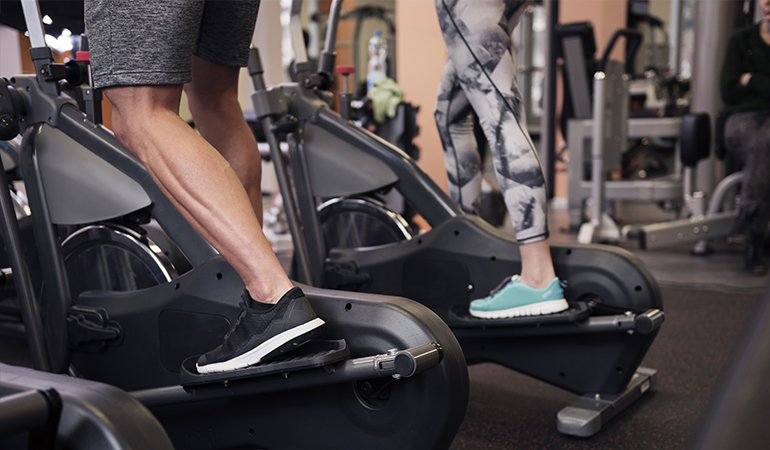 An elliptical trainer provides an effective low-impact aerobic workout using elliptical motion. It is considered one of the most recommended fitness equipment in use today. It has a dual-action motion that provides a full-body workout by utilizing the force of rotating motion.
Elliptical trainers are known for their ease of use, high fitness value, comfort, and low impact factor. There are several benefits of embracing digital transformation by purchasing an elliptical trainer.
Exercise Bike:
The exercise bike is one of the best fitness equipment a beginner should invest in. These bikes are perfect for women, men, and kids. They provide a good cardio workout and are great for people who love outdoor activities.
With the ever-evolving technology and its applications, exercise bikes have been transformed to incorporate various features that will help you achieve your fitness goals. Today, several models of exercise bikes have been adapted to make the users sweat less while they enjoy a good cardio workout.
Computer Software:
The fitness bike computer software provides various user benefits, such as monitoring, controlling, managing, and using the devices without the hassle of manual usage. The new technologies in fitness software have also brought about a significant transformation in the performance of fitness equipment. Some of the best equipment incorporate various sophisticated technologies that will help you increase the performance of the devices.
Thus, investing in these devices will give you more benefits from your fitness routines. By embracing technology in the fitness industry, you will be able to experience the best results and can save an ample amount of time that you would have spent on performing your routines.