Running a fitness business in the old-fashioned way is a hassle you don't want to face as a business owner. It would be best to deal with many processes like customer management, inventory, and finances. In short, a gym owner needs to run many things to make the business work profitably. Tracking sales and inventory is essential to any business and applies to fitness businesses.
As a gym owner, you can ease your business responsibilities with technology. A cloud-based point-of-sale system designed for the gym helps you manage inventory and sales data in real time. A complete Gym POS system is developed to record the sale and transactions whenever anyone buys an item from your merchandise. If you are running a fitness club or a gym and planning to implement a POS system for your business, this blog is for you.
Wellyx – A POS System Built for Fitness Industry
The apex of technology in the fitness industry Wellyx is a cloud-based business management software providing a point sale system for fitness businesses. A fully implemented gym management software can simplify your fitness club's day-to-day running tasks. And gives you a bird-eye view to keep you informed of what's happening in your gym.
Features That Make Wellyx No. 1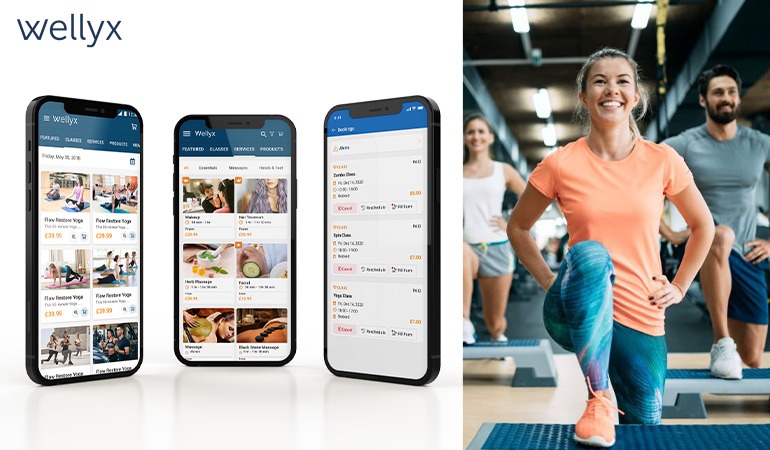 1. One Tap Search and Creation
Wellyx software UI focuses heavily on ease of use and getting the maximum value from the platform for both the gym owner and the members. Of course, nobody likes a dull software interface. They paid to make things easy. The enhanced user interface of Wellyx allows you to enter newly purchased products, services, or classes in the system with a single click or a barcode scan.
Apart from entering new records, the system allows you to search the previous records for a specific customer, product, or keywords, which makes processes fast and efficient if you have a long queue of members waiting at the sales counter.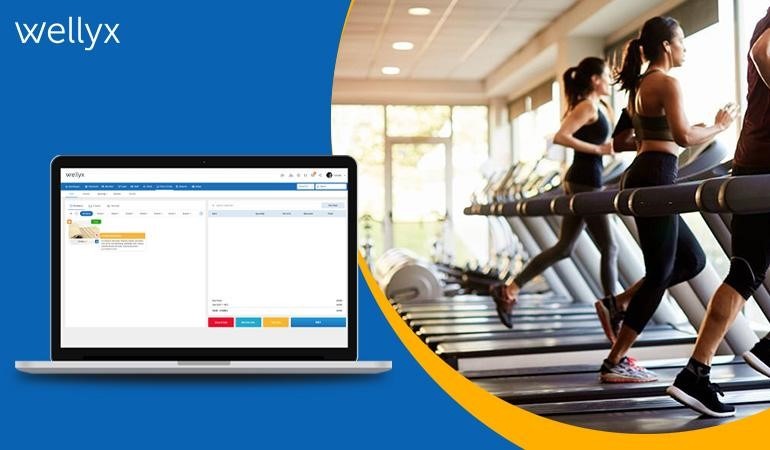 2. Flexible Payment Methods
One of the most liked features of the Wellyx POS system is the flexible payment methods. A comprehensive payment system allows members to make payments with their ease. Research studies back our goal of making the payments as effortless as possible.
According to recent research, 44% of the members prefer to make a payment through debit cards, and an estimated 33% use their credit cards for checkout. Wellyx Point of sale system offers multiple integrated payments such as cash, cards, or direct debit, also known as an authorized transfer. You also can sync your card with the Wellyx system to take advantage of contactless payments in the difficult times of COVID.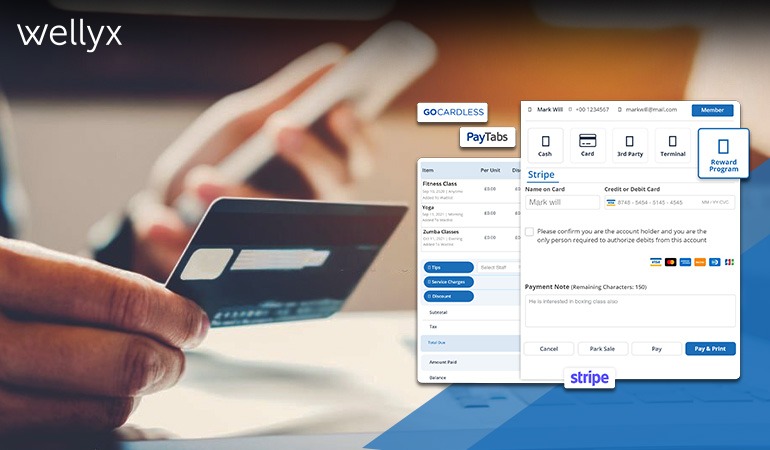 3. Membership Management
Being a gym owner, you need to have complete control over the member's profile data, status, and services they are availing of. The robust POS system software of Wellyx gives you the functionality of managing memberships and displays which members are eligible for free and discounted products and services. Furthermore, members and staff can redeem different benefits to get the best value of point of sale for their experience with Wellyx.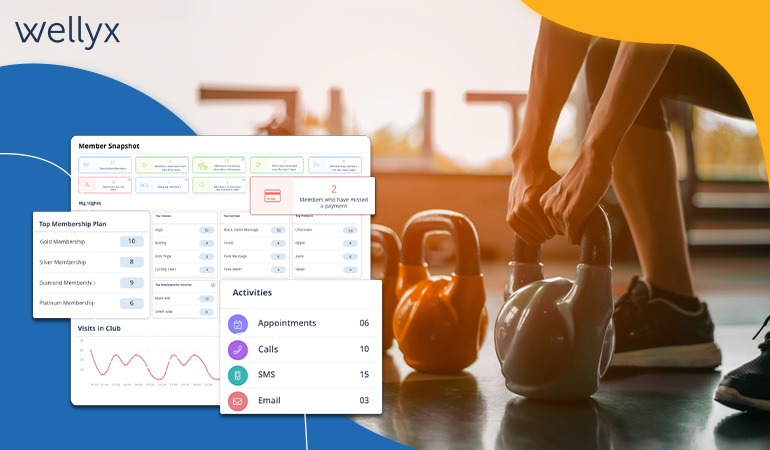 4. Parked Sales and Receipt
Wellyx's point-of-sale system allows members to park a sale and retrieve it when they are ready to complete the purchase. A parked sale is recorded against a specific member record that includes the products or services they are willing to purchase.
When a member inquires about a parked deal, retrieve the sale using the member ID or relevant keywords and proceed to make the transaction. Furthermore, the gym POS system allows owners to customize receipts to match what they need for their fitness business; these customizations include anything from the logo to the footer of the ticket.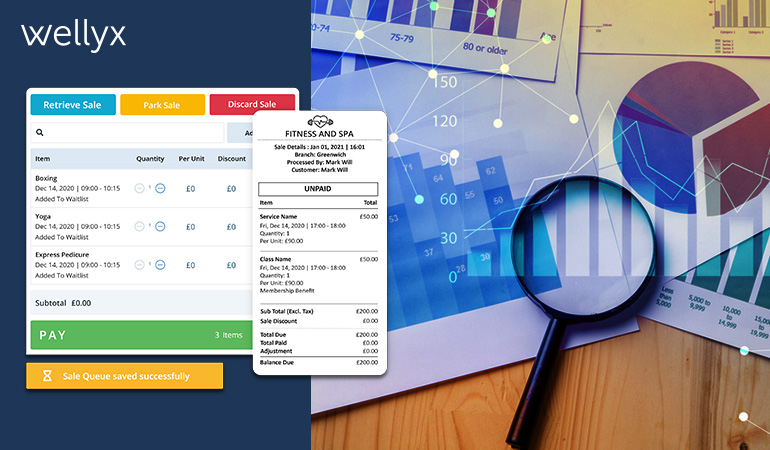 5. Ease of Partial Payments
Apart from the flexibility of payment methods, the Wellyx gym POS system gives the liberty of partial or split payments. As an owner, you can accept as much or as little price at the checkout. Also, the members can make payments with multiple methods for a single purchase, for example, a card and cash or various cards.
6. Member Waitlist Management
It must be tough to say "No" to your members for the services, but your schedule is all booked. Wellyx has the solution to this problem, put your valuable members on the waitlist for the services they want. Member waitlist management ensures a smooth customer experience and improves sales of your fitness business in the long term.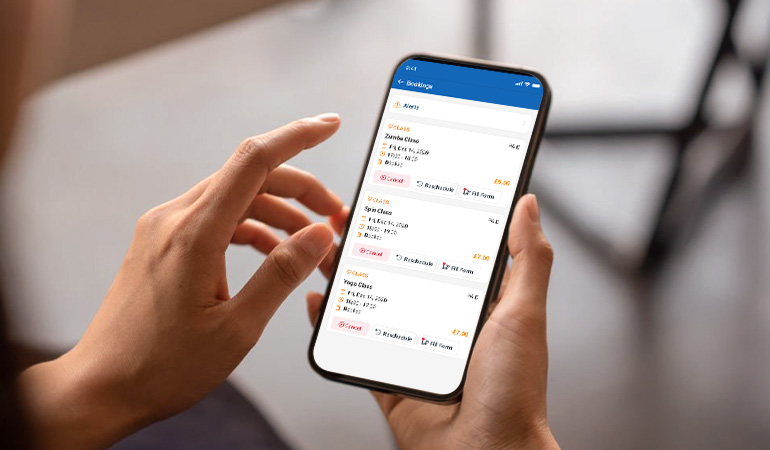 7. Seamless Discounts and Refund Process
Point of sale improves the sale of gyms and gives the owner the choice of applying discounts to specific products, services, or a receipt at the checkout screen. Also, the members can tip the staff assigned for the corresponding services, like a class or a workout session. Wellyx POS has a seamless refund option so a member can refund past purchases, see the balance in their account once the refund request is approved, and use that balance for future purchases.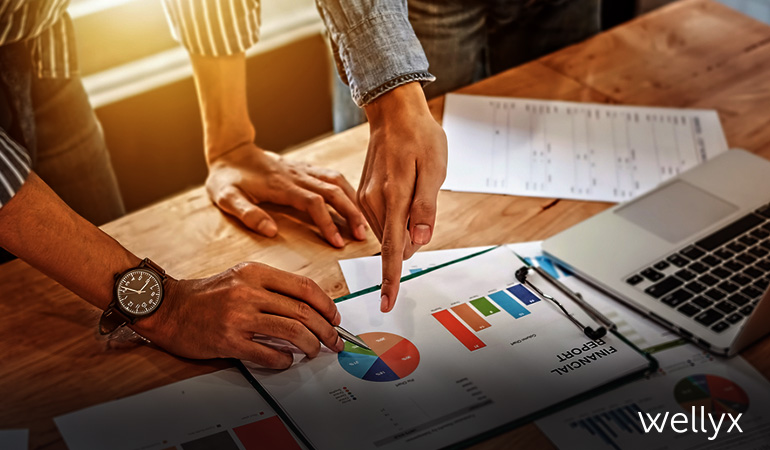 Final Words
A Gym POS system is an essential component of a fitness club operation. You can't imagine running your gym without point-of-sale software, and there is no alternative to POS software. Wellyx provides you with the solution of a reliable and secure POS to keep a record of daily sales and inventory management.
Wellyx delivers much more than a POS system for the fitness industry. Suppose you are ready to experience industry-leading business management software that can help you manage and grow your business. You can book a free demo to explore all the features and learn how Wellyx works. Our support team will help you understand every aspect of Wellyx and how it is the right choice to increase your memberships, sales, and business.
Grow Your Revenue with Gym Software By +133 %
Easily streamline all the operations of the gym
Easy to schedule all the classes
Easy to engage with customers
BOOK A DEMO