The fitness industry is increasing with time, and in recent years many fitness centers and gyms have been popping up worldwide. The fitness industry reached a worth of $3.7 trillion and still growing. With so many customers, it is hard to manage the gym and fitness centers, so the gym and fitness center owners tend to use the Point of Sale system features. Because with a POS system, it is easy to retain customers, staff members, and business.
Why Do Gym Owners Like the Point of Sale System For Their Gyms?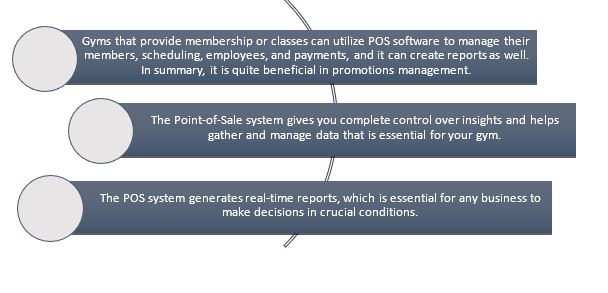 The Point of Sale system at the gym is a handy tool that helps track payments, manage memberships and leads, manage bookings, offer insight, gather data, and many more. Gym owners invest in the Point of Sale system and get many great things. Cloud-based management systems like Wellyx are potent tools to save time and increase members' engagement. Also, it boosts business, which helps businesses grow in size and revenue. POS system helps in more than one way whether you own a gym, fitness center, health club, or personal trainer. Such as,
How Does the Point of Sale System Improve Your Gym Business?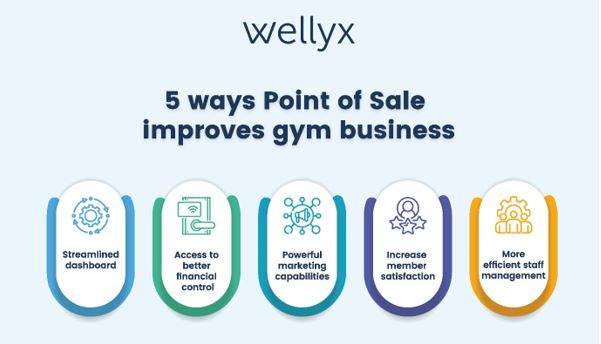 The point-of-sale system ensures that it can solve any issue related to the business, so it is essential to choose the right POS system for your gym. So, it can assist you in growing your business and enhance customer satisfaction, leading to a better customer retention rate. Here are the ways A POS system can improve gym business,
Streamlined Dashboard: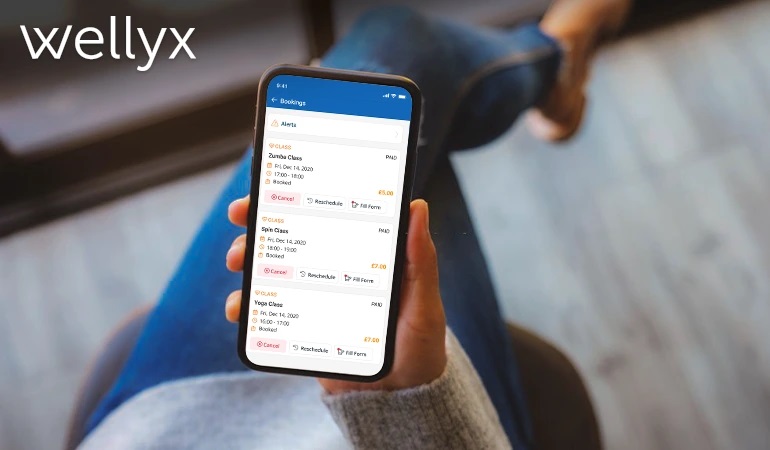 This is the first thing every gym owner, staff member, and customer use in the management software. The best POS system has a streamlined, user-friendly, and facilitated dashboard that helps operate all the operations from a single location efficiently. A POS system dashboard helps customers make appointments, scheduling, class bookings, payments, etc., online with just some clicks. It helps in enhancing customer experience and retention rate.
Key benefits of Dashboard: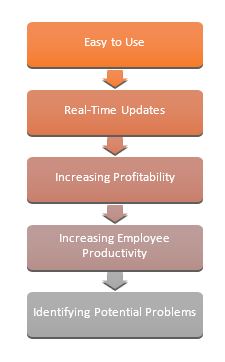 Access to Better Financial Control:
A vital aspect of every POS system for the gym is the ability to have complete control over the business's financial situation. Whether it is identifying the active members who pay regularly or want to have all the financial reports, a sound POS system can provide all with complete accuracy and efficiency.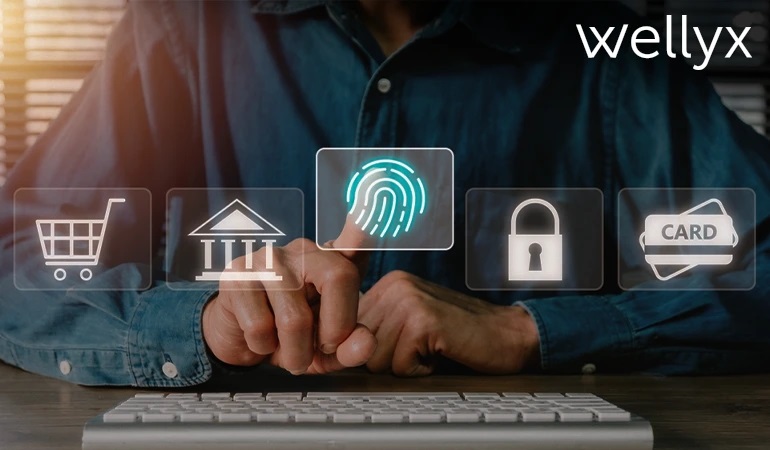 Do you ever think of having the best POS system to give you better financial control? Well, I guess the answer will be yes because it is the basic set of features that any fitness business owner can have. Though many gyms will operate to make a difference, money is ultimately what matters. You must generate cash and maintain acceptable profit margins to continue making an impact. Investing in software that can manage direct debits and help you optimize the financial side of your business in a simple but powerful way is very important.
Key benefits of better financial control: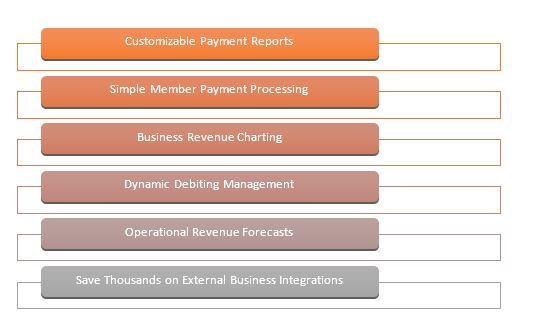 Powerful Marketing Capabilities:
Step one should always be to set up your business for success using the essentials. After that, it's time to look at the various amenities that can increase member acquisition and retention rates. This is where a POS system may help your company the most.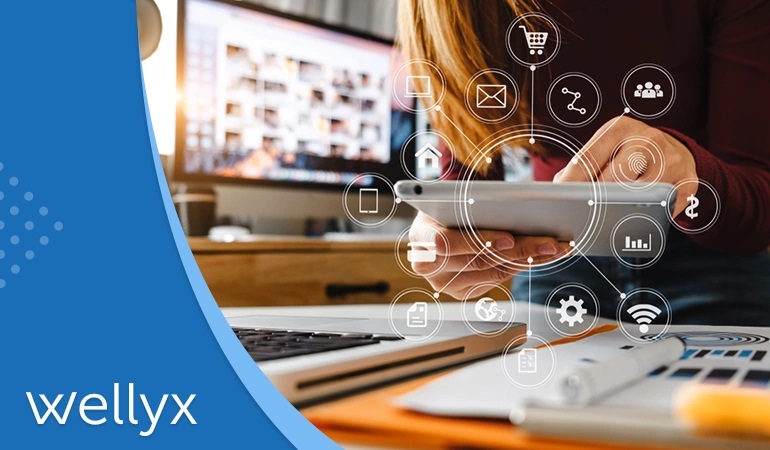 Utilizing customizable email templates, lead-tracking processes, and dynamic member communication facilities of a Point of sale system can allow you to take control of marketing initiatives. Do you know why it is essential? It gives you everything under one roof with so many other benefits.
Key benefits of marketing capabilities: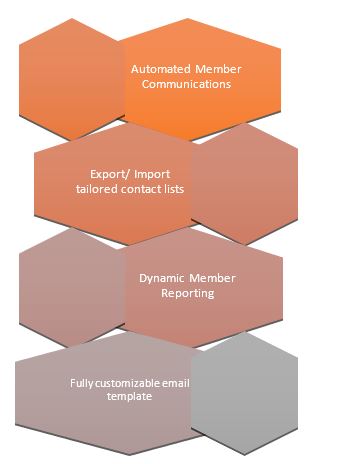 More Efficient Staff Management:
Effective staff management features benefits in Point of Sale that enable you to evaluate and analyze team performance, allowing you to understand how employees engage with your company. This might be useful when looking for chances for upskilling or developing a reward system.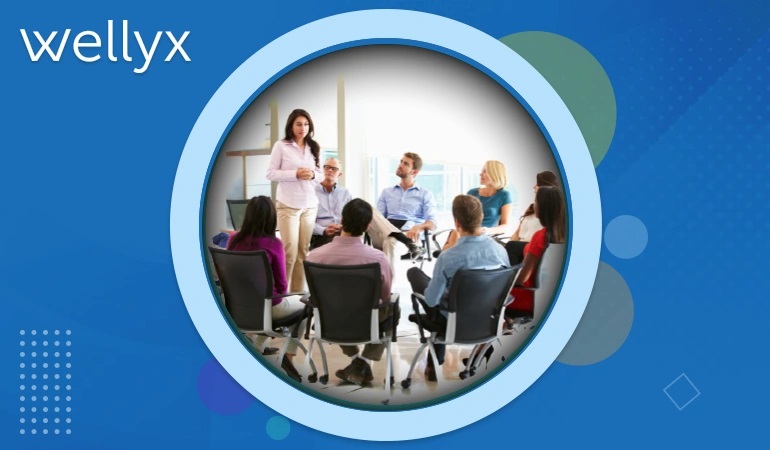 Many companies offer Point of Sale systems with staff management, but not every POS system can handle your business aspects effectively. Wellyx is the most trustworthy management software, which many gym owners trust. How Wellyx is best? This might be in your mind; it allows you to prepare your employees better to do their duties. While it may appear simple, this may result in more profitability, happier customers, and higher member retention rates in the long run.
Key benefits of staff management: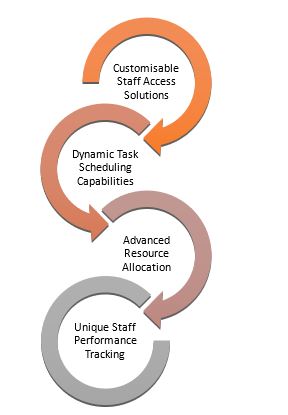 Increase Member Satisfaction:
Members are the primary variable that determines how excellent your gym truly is, regardless of club size, machine specs, or class diversity. As a result, doing everything possible to improve the client experience is critical.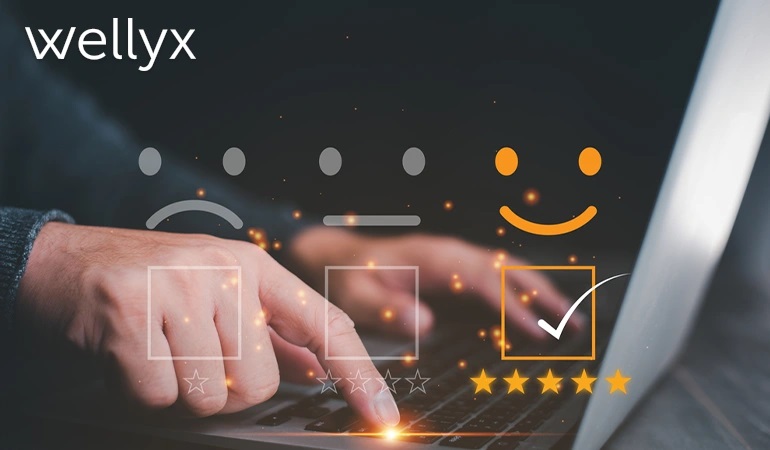 Investing in the best Point-of-sale system will provide you access to various features that will allow you to manage your members and learn what is most important to them, their needs, and what changes you need to enhance their satisfaction. Leading systems will allow you to generate reports based on member data (expirations, birthdays, and so on) and export that data into contact lists. As a result, you may effortlessly automate conversations that will make your members happy.
Key benefits of enhancing member satisfaction: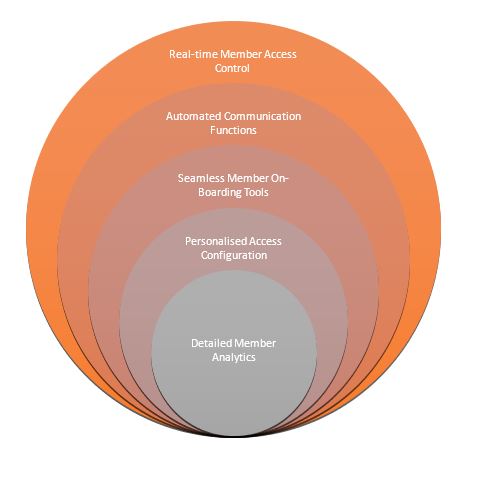 Final Words:
Gym POS System performance and usability are critical to the smooth operation of the gym. The platform should provide a one-stop shop for gym owners, staff, and members. You can boost member retention, make better-informed choices, and give the experience your clients deserve by consolidating company activities under one system and looking for the best POS system for your gym. Book a free demo at Wellyx.
Grow Your Revenue with Gym Software By +133 %
Easily streamline all the operations of the gym
Easy to schedule all the classes
Easy to engage with customers
BOOK A DEMO