If you own a salon business, you probably need help managing appointments and memberships using manual methods. Growing a salon business and having several competitors around you can be more challenging than you initially anticipated. You can't afford to lose your customer by providing them with below-average services.
To keep up with industry standards, you must implement top-notch management software.
Here in this Blog, we will discuss how your Salon can Benefit from Proper Business Management Software.
1. Appointments & Scheduling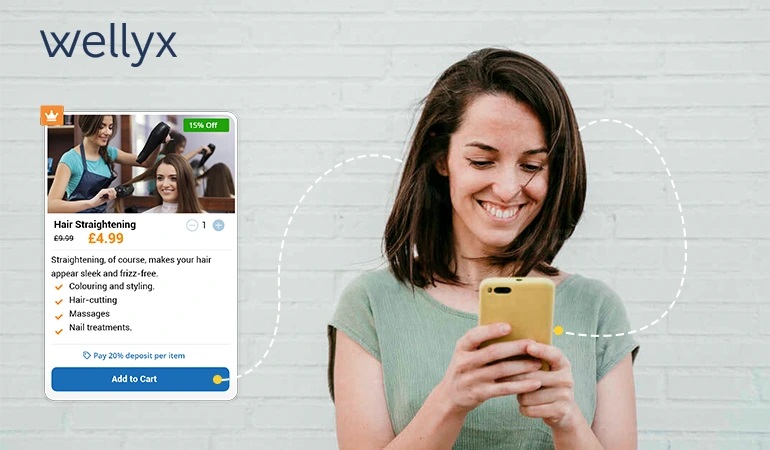 Booking appointments and scheduling are the most important part of your salon business. You can only expect a smooth business operation if these are managed well. Salon booking software manages the booking and appointments of your business.
Salon appointment software hosts your services so clients can book with their preferred beautician on a specific day and time. The corresponding staff member gets the notification for that appointment and proceeds to the day of providing services.
A customer can also book services for multiple days over the weeks if the slots are available. However, if a service is booked for a specific period of time, customers can use the waitlist feature to get their desired services.
Moreover, the salon owner can set a custom number of appointments or policies regarding cancellations and refunds. These rules must be set to avoid any conflict at a later stage.
2. Dedicated Mobile App
If you have a dedicated mobile app for your salon customers. It is easier for them to view your salon offerings and book any of them from the palm of their hand instead of making a call. You can offer your clients a standalone app or your salon-branded mobile app.
The app enhances your clients' experience and engages them with customized content, services, or offers.
3. Staff App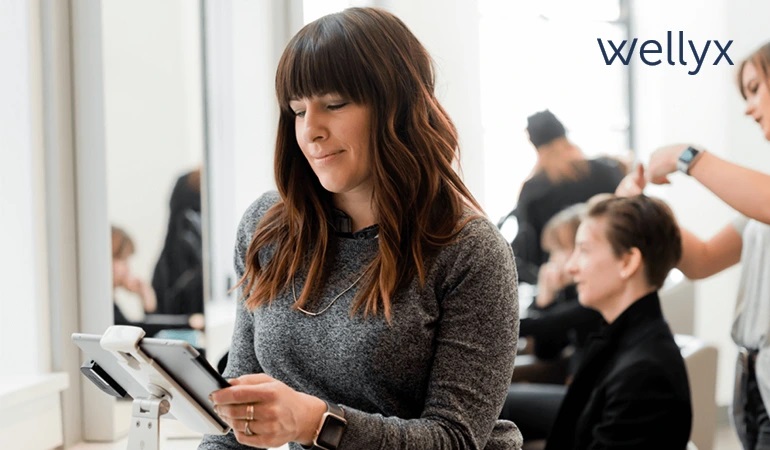 The staff app is specifically designed for the staff of your salon. It has profile management, appointments, calendar, bookings, and reports. Every staff member has a unique ID and password to access all the features inside the app. Moreover, they can manage and view attendance, check-ins, and check-out.
Staff can see their planned activities in the calendar that can be customized according to the view they want. Moreover, they get notifications for their next appointment to ensure they provide the services on time. Staff apps can also save feedback on the services they have provided to the customers. Rating and reviews are saved on the software corresponding to each staff profile.
4. Alerts and Notifications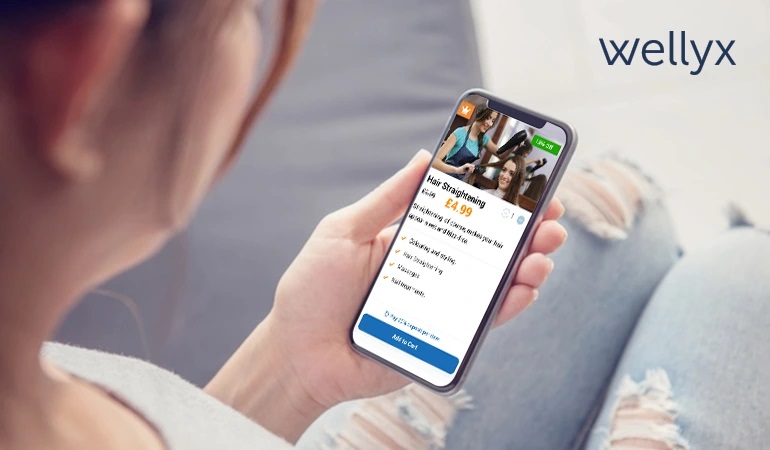 An average smartphone user checks their phone 96 times a day. Timely alerts and notifications delivery can ensure that customer gets updates about their appointment or any new offer from your salon. Custom-branded mobile apps for your salon can do the job for you. It can enhance customer experience and as well as improve the retention rate of your salon business.
Salon software enables you to send customized notifications and alerts depending on the type of customer. You can effectively use notifications to improve engagement and delivery of services and keep your customers hooked to your salon.
Push notifications on a smartphone or tablet can provide a quick way to communicate and offer services on the go. These notifications pop right on top of the screen to ensure that customer gets the update. But here, you must be careful about the content and delivery time of the alerts. Just make sure that these are not annoying in any way.
Keep these things in mind when creating notifications for your salon clients:
Target right audience
Add value
Keep it short and simple
Suitable timing
5. Waitlist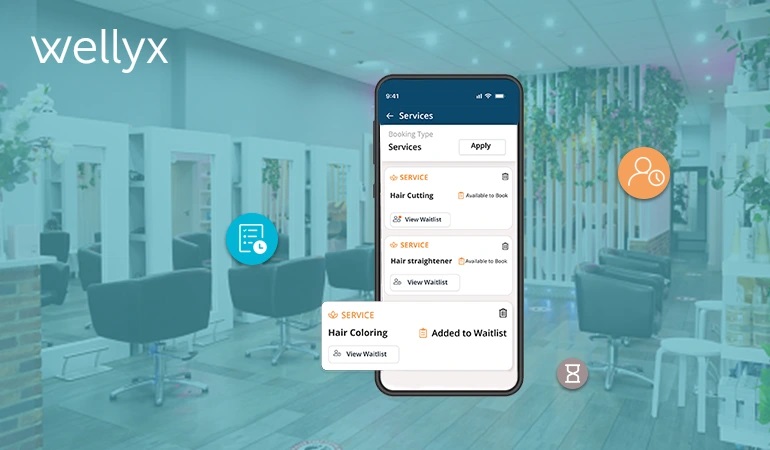 The waitlist feature for your salon software can make your clients never miss your services. It enables you to create a waiting list for your services. It mainly helps you deal with overbooking services and dealing with clients for an extended period of time.
A waitlist is equally essential for your salon and your client base. It saves a lot of time for your customer, and they don't have to return in case of unavailability of the appointment.
Customers can add themselves to the waiting list for any desired services against available times and dates. Salon software generates and delivers notifications and alerts to the customer for the upcoming appointment.
6. Payments and Invoices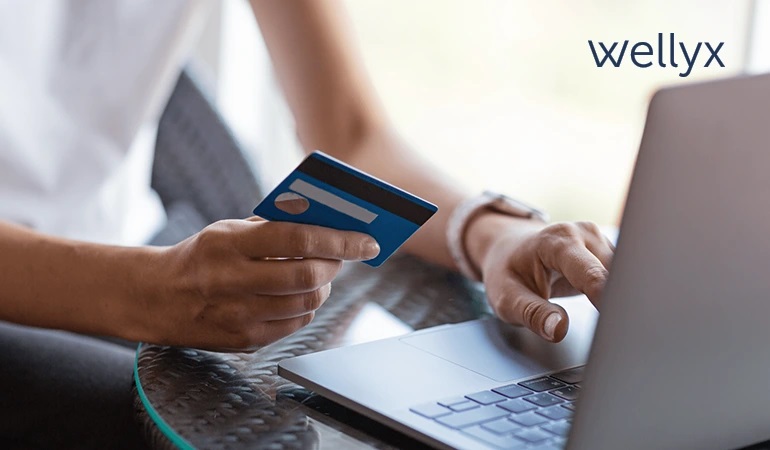 Payment methods are upgrading as time passes by. It transformed from a physical to a digital form of payment. Started from cash, and now it's all about online banks and wallets. And your salon business is incomplete without an online payment system. Salon management software offers several payment methods: Stripe, Credit cards, and Debit cards.
Your salon software can save payment information in the system to ease the buying process for the next time. Clients can save multiple payment methods, such as direct debit or a credit card. The customer does not have to add the information again; rather, he chooses the existing option to complete the purchase.
Final words
Salon management software can prove to be the backbone of your salon. It helps you streamline tasks and flawlessly execute them. You must consider a few things when choosing the right management software.
Get Everything You Need to Manage Your Salon.
Wellyx is an all-in-one solution to manage clients and staff. You are free to monitor all the activities of the salon through the app.
Manage staff online
Handle clients online
Automate communication
Manage appointments online
BOOK A DEMO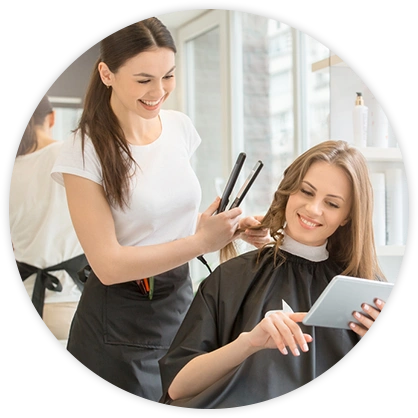 It must solve your business problems, making the process easy and reliable enough to manage the salon's workload. Wellyx is an industry-leading salon management software that helps you manage and execute every little process of your business. You can get a free demo to experience the power of the Wellyx and make your business grow like never before.