Either it is to generate revenue or manage your clients efficiently. Whatever your goal is, spa and salon management software can help you reach your goals offering excellent features to make the work process easy.
Well, you may have an efficient team to handle the business. You are saying right. I agree!
However, if your business is technologically challenged, your customers may shift to your competitors to get the services. To retain your clients for a long, give them the best services. I'm sure they would choose you again and again.
So, are you looking for salon management software to get your clients back to you always? Fret not; Spa and Salon software can help you increase your profit and retain your clients consistently. Consider it a reliable business partner that will help you streamline multiple business operations – all in one place.
With the online software solution, you no longer have to manually book the appointments and ask your staff to send reminder emails. Instead, efficient online management software does such things for you. The automated software makes everything easy for you, from scheduling appointments to generating accurate reports and sending payment details.
You might have ambiguities about utilizing the software solution for your spa and salon business. This blog will help you clear your doubts.
Manage Successful Salon Operations with Salon Software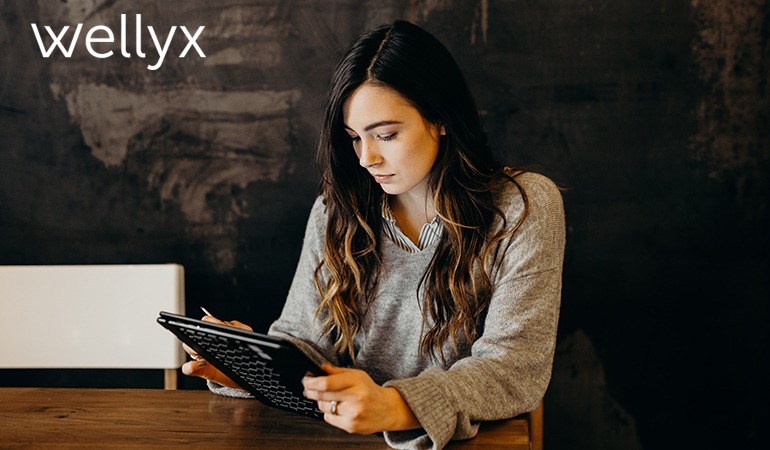 1. Manage Daily Appointments:
Salon business requires you to book your appointments daily with high frequency. A real challenge, indeed! However, salon management software allows you to schedule your appointments anytime and anywhere. The cloud-based software will enable you to manage business operations worldwide. The errors you may find when doing things manually are reduced to zero. You will find no double entries or missed appointments.
Otherwise, the efficient salon software sends and receives automated emails and reminders to the clients. It also sends notifications to the staff to be active and informed.
Salon management software has some distinctive features; let's discuss them in detail;
Multi-color calendar entries and categories
It allows us to see things, everyone
Allows you to add the specific viewers
Provides real-time business management
Employees can check the scheduled appointments
Moreover, the appointment scheduling feature in spa and salon software saves a lot of time and reduces human interaction. It allows the business to work efficiently and smoothly. Thus, the saved time can be used to grow and uplift the business forward.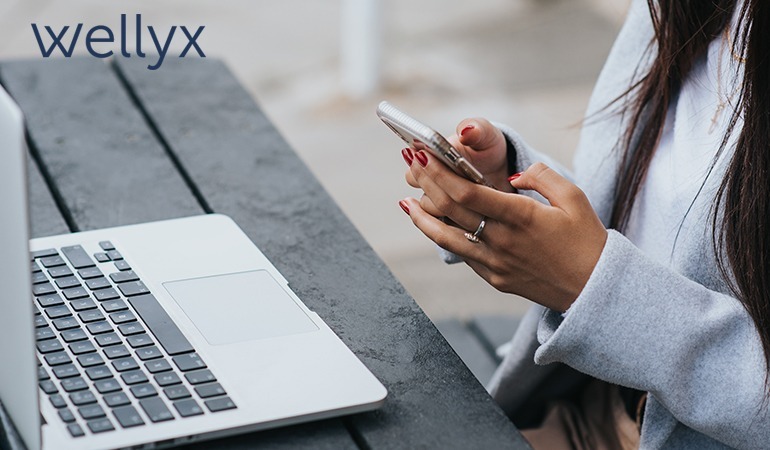 2. Automated Business:
Everyone nowadays wants a quick and easy solution. The same goes for spa and salon customers.
Automating your business using online software reckons your business world. Today's fast world demands less dependence on humans and more on technology, whether you are running a small, medium, or multi-branch business.
Online management software can help you improve work efficiency. It can also help increase work performance. Utilizing the software, you find no redundancy, gaps, or mistakes. Moreover, it has taken the business in a new direction.
This way, the spa and salon businesses are on the way to generating profits with every passing day. The only dependency left to humans is just entering the data and fixing the issues. None of the businesses wanted to stay aloof from the impact of business automation.
Business automation has contributed a lot to the business world. Moreover, automating your business with salon software can help eliminate silly mistakes by the staff and increase the profit margins to a greater extent. Also, it has reduced the human role in managing the business.
3. Monitor and Notify Inventory Stock:
The best things about the online management software are that it informs the staff if the inventory stock is about to end. In addition, the timely information about the inventory stock provides a way to send the order for the following stock. This is how you do not miss a moment to disappoint your clients.
Low stock in inventory gives a pathway to go to your competitor. This is what, as a business owner, you don't want. To prevent an uncertain situation, the management software sends you automated notifications to be alert and informed.
For a business to run successfully, it is essential to manage and track the inventory. The efficient hair salon software makes you safe from disappointing your clients. It informs you when the inventory is about to end, and the remaining pieces are.
The real-time inventory information and ordering of the products ensure you get the best deals and generate increased revenue.
Also, the software system keeps on updating the inventory stock. Your staff can check the inventory information whenever they want. It also keeps a record of the number of sales made.
So, you can run your salon business operation proficiently with efficient inventory tracking software.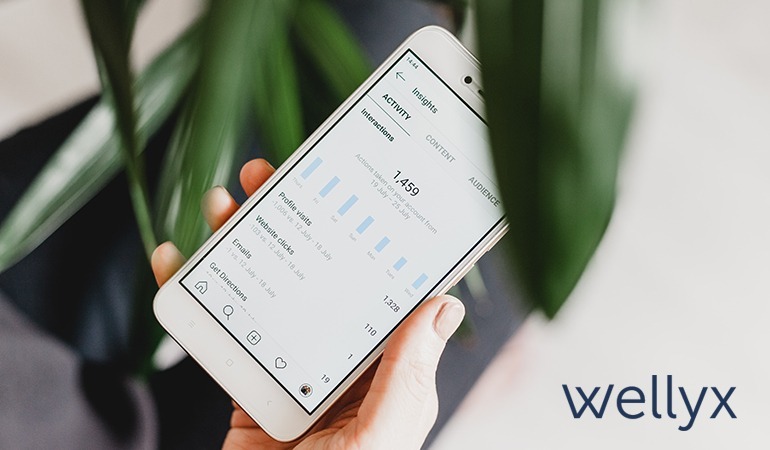 4. Run Marketing Campaigns Successfully:
Various business owners run marketing campaigns to make the business prominent in the eyes of the customers. Different platforms are used for marketing purposes, i.e., Facebook, Instagram, LinkedIn, etc. The marketing strategy you apply defines the success of your business.
Thanks to the salon management software that makes it is easy to set the automated marketing campaigns. This allows you to choose the specific category to target and market your brand. If your rates are high, you can hit the elite target audience. This will show your ad only to those who have the proportion to be interested in your business.
Not only this, but you can send an email and automated notifications to the clients based on your preference. It also allows you to autopilot notification reminders to pay their bills after the due date. However, the clients can share the reason and get permission to pay the dues late.
A user-friendly software not only makes your communication fast, but you can also manage the upcoming marketing programs;
Loyalty programs
Monthly and Yearly Membership Programs
Gift card promotions
Referral programs
5. Provide Customized Salon Templates:
Another reason to implement the spa and salon management software is that it provides pre-set templates. You can send templates to your clients specifically targeting the salon business audience. New year celebrations, birthdays, valentine's day, and weddings are the occasions to target your customers to choose your services.
The best thing about the management software is that you can track the records and check how many have viewed the ad and how they have shown their reaction. You can also get the details and reach out to them via email or message.
Moreover, managing your business operation in one place gives you peace of mind. In addition, it saves your time and does not make you go from one window to another.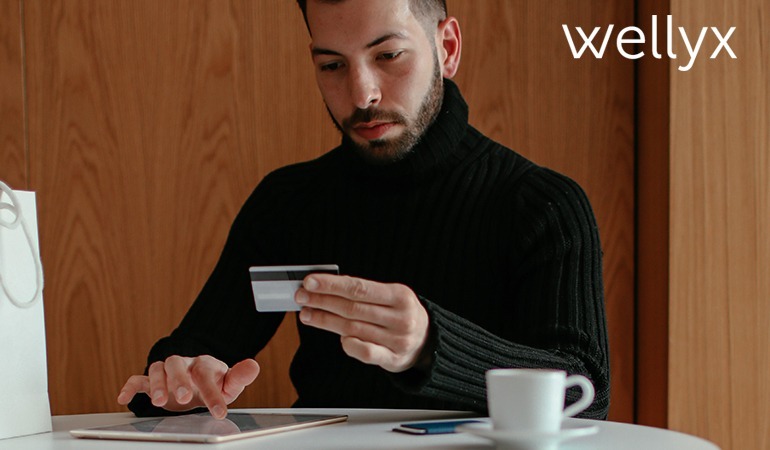 6. Enhance Customer Satisfaction with an Integrated POS
With the integrated Point of scale software, you can easily manage your payments. It offers payment options such as card, cash, or direct debit. It also allows you to streamline sales at checkout with integrated payments. On syncing your card reader, you can offer a contactless option.
The best thing about POS software is that it is easy to use, simple to manage, and quick to set up. The integrated POS software gives you everything you need to make your staff and customers happy and relaxed.
The efficient management software has the following in-built POS capabilities;
Offer multiple payment options
Manage tasks – all in one place
Offer clients the prepay appointment options
Online payment receipts
Simplifying the tasks with a software solution allows you to handle multiple tasks efficiently.
7. Manage Multiple Locations on the Go:
Do you feel it is a headache managing a salon business at multiple locations? Worry not; salon management software keeps things simple and convenient. It does not need to be present physically at every location. Instead, you can adjust the appointments and set the time anywhere, anytime.
Implementing salon software allows you to manage your business at multiple locations. Likewise, it offers consolidated sales, generates revenue reports, renews payments, and more. The automated reports make the work processes efficient and track the working hours of the staff.
Overall, it enhances an understanding of retail sales!
8. Cloud-Based Software Gives Your Business Complete Security!
Are you worried about the insecurity of your business information? Every detail of your clients is essential to you, and you want to secure it. With cloud-based management software, you give your complete business security without fear of missing a single point.
The best part about online management software is that it offers protection from online fraud. The whole software system is encrypted, giving the database complete security.
Moreover, implement salon software for your salon business to give your system complete security!
So, if you are looking for efficient salon software to take the headache of managing multiple tasks, trust Wellyx! It helps you manage all aspects of your business in one place, keeping the process simple and easy to understand. You can use Wellyx – salon software for small, medium, and large organizations to do your business tasks effectively and in less time. It allows you to connect hundreds of thousands of passionate spa, salon, and health professionals to sell more services, save money on employee management and increase profits.