If you want to run your gym franchise successfully, there are many things you need to do. You need to analyze the market and develop a business plan. Then, you will want to assess the competition and set up a marketing budget before promoting your gym franchise with social media ads and marketing apps.
Running a gym franchise is not a more manageable task and requires you to see through a lot of management aspects at the same time. However, if you know some business management tricks we have discussed below, it will be much easier for you to do so.
Challenges for a Gym Franchise Owner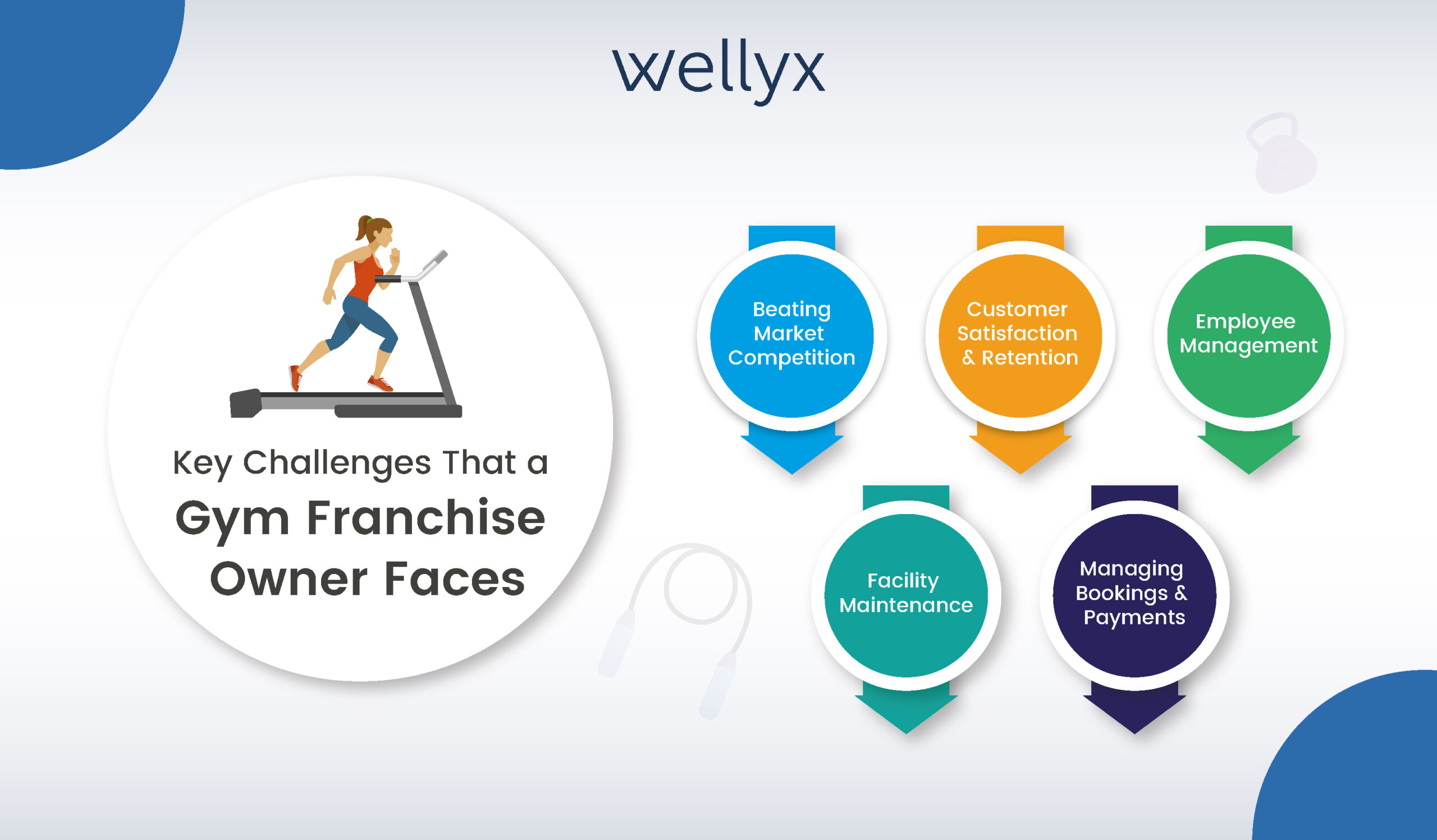 Gym franchise owners face significant business challenges, making it complicated. A few of the critical challenges that most gym franchise owners face are listed;
1. Beating Market Competition
As we can find a gym or fitness facility on every big street, there is tough competition to beat when engaging and retaining customers. People always look for better options, making it essential for gym owners to make the latest equipment and facility available before others offer.
So, as a gym franchise owner, you have to stay ahead of the competitors in every aspect, so you should not lose your customer base. It will also help you ensure grabbing maximum revenue share from the market.
2. Customer Satisfaction and Retention
Customer satisfaction is one of the keys to a successful gym business, which is challenging to achieve. Multiple elements affect customer satisfaction. For example, you may lose your members if you fail to provide a cleaner workout environment, appropriate equipment, or other ancillary facilities. Similarly, there are many other elements to care for to keep your gym members satisfied and loyal.
3. Employee Management
In gym business management, you cannot ignore the employee management aspect if you want to succeed. Effective staff management always plays a critical role in customer satisfaction. However, it is no less than a challenge to ensure everybody is on-site where they are needed, from customer management to fulfilling workout and training needs.
4. Facility Maintenance
Along with the availability of the latest equipment and highly professional staff, it is also essential to maintain the facility. Maintaining cleanliness to care for the equipment and floors is also essential for a gym business. Gym owners who don't care about facility maintenance often lose customers' interest and face severe revenue generation issues.
5. Managing Bookings and Payments
Management of customer bookings and ensuring secure payment procedures are also critical for gym franchise owners. Customer management is one of the challenging tasks as you have to allocate appropriate resources to fulfill their needed services on the committed time and date. If you fail to provide such facilities, you may start losing customers as unsatisfied ones will not return and may also convey bad words to others about your gym. Similarly, you also need to care for providing the most secure mode of payment where your gym members feel safe to make their due payments.
Tricks To Run a Gym Franchise Successfully?
Are you worried about how to open a gym franchise and run it successfully? Don't be. Gym management software requires a sound business development and plan that incorporates almost every aspect, from marketing to employee and customer management. In this regard, some efficient and beneficial tricks can help you make the most of your business.
1. Analyze the Market
It is essential to analyze the market in business development and management planning. You need to know what kind of individuals will be interested in buying your services and how much money they can afford. You should also understand the demographics of your target customers: their age, gender, income level, and education level. This will help you decide what type of marketing and business planning can help you engage the maximum number of people and increase your profits.
2. Assess the Competition
Assessing market competition is also a helpful trick when developing an effective plan for running your business successfully. This means you should know what other people offer and how they operate. The more information you can gather about your competitors, the better equipped you will be when making your decision.
What are their strengths?
What are their weaknesses?
How do they differentiate themselves from other gyms in the same niche or location?
3. Develop A Consistent Marketing Plan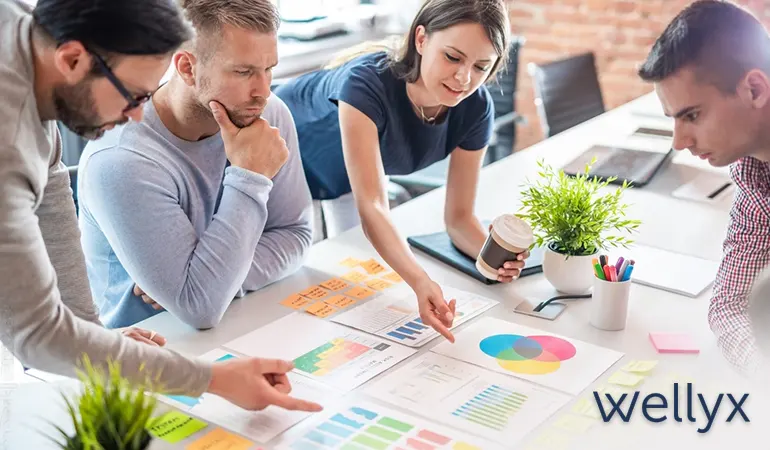 Marketing is critical for any business because it allows customers to discover your brand, which will then lead them back, again and again, to buy from you. Marketing also helps build brand awareness, which increases sales and leads more people to become customers.
There are countless ways in which one can market their business. However, certain strategies work better than others, based on the nature of the product or service being sold. For all this effort to pay off successfully, there needs to be some consistency between what is being done at each point along the way.
4. Set Up A Marketing Budget
The other step in running a gym franchise after having a consistent marketing plan is to set up a marketing budget. This can be done by looking at the number of people who visit your website, how many orders you get from them, and how much time they take to fill out an online form.
After all this information has been gathered, you should know where your money should be spent on advertising or promoting your business. The next task that needs to be done is creating a marketing budget that includes all the details of what kind of strategies need to be implemented by the gym owners. This includes:
Advertising campaigns.
Publicity stunts like giving away free coupons to increase potential customers' awareness.
Social media posts/retweets/likes etc., so that people get introduced to your brand once again when they see you posting something interesting on social media platforms such as Instagram or Facebook.
Hosting indoor and outdoor fitness events.
5. Promote With Social Media Ads and Marketing Apps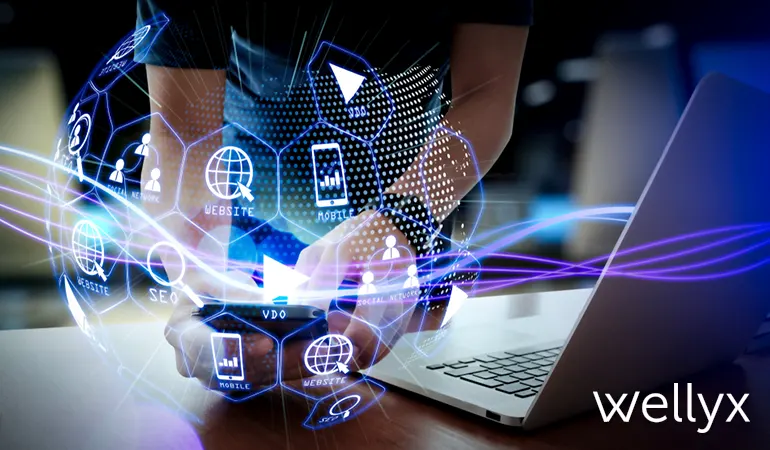 Social media ads are a perfect way to promote your gym franchise. They can be targeted to particular demographics, and they are inexpensive. And if you use the right marketing apps, they can be very effective at building awareness of your business.
Here are a few pieces of advice on how you can use social media:
Use Facebook for ads that target people who like certain things, e.g., fitness.
Set up an Instagram account for your gym franchise and post about your services and special discounts.
This is especially useful if there are not many followers yet because it encourages new people interested in joining up with others already involved in doing their thing.
6. Engage With the Local Community
Engaging with the local community is also a great trick to running a gym franchise and maximizing sales. Doing so helps you improve your brand image and lets people know how much you play a role in making a better society.
To engage with the local community, you can;
Organize outdoor fitness events
Support a local charitable cause
Exhibit at health fairs
Offer programs for the community
7. Get The Right Help to Manage Your Finances and Accounts
In running a gym franchise, the need for effective management of finances and resources is critical. It is essential to have the support of a credible finance management system besides professional accountants for the effective care of financial resources.
Though people suggest hiring professional accountants for the best financial management, using a gym management software like Wellyx, it should not be a problem for you to generate reports and take care of your financial matters.
8. Automate Booking, Scheduling, and Payments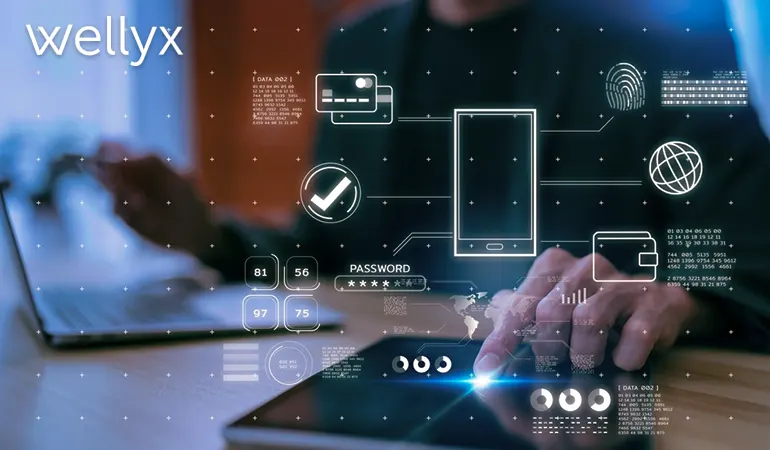 Automating booking, scheduling, and payment aspects are critical to running a gym business effectively. Providing ease to your customers will surely increase their satisfaction with your services and facilities.
It helps your clients book training classes, workout sessions, and personal trainers without visiting or calling the gym. They can make it happen with just a few clicks on your gym website or provided customer app.
9. Have the Right Team and Equipment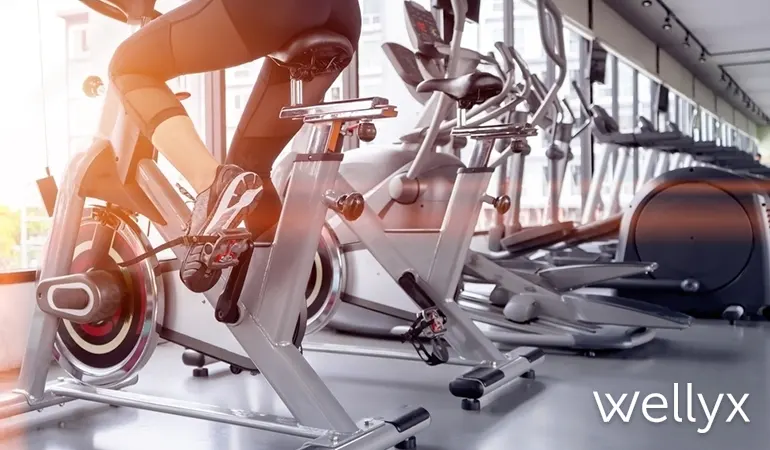 The most crucial element for running a gym business is having the support of the right team and equipment. When you have the right team, you do not need to micromanage everything, and the gym practices will continue even if you are unavailable.
They will play a vital role in increasing customer satisfaction by fulfilling their workout needs efficiently. Furthermore, having all the necessary and state-of-the-art equipment is also key to customer satisfaction. It always helps you attract new customers and beat competitors.
Conclusion
Grow Your Revenue with Gym Software By +133 %
Easily streamline all the operations of the gym
Easy to schedule all the classes
Easy to engage with customers
BOOK A DEMO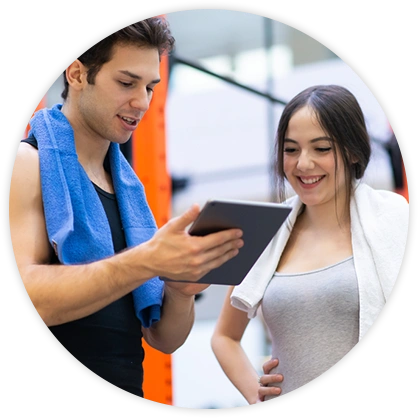 We hope this article has helped you to understand how to run a gym franchise successfully. We know that managing a gym business can be overwhelming. And it can seem like there are endless decisions to make, but if you keep following these tips and suggestions, we are confident that you will eventually get where you want to go.