You are on the right page if you run a gym business and worry about its marketing. To market and pursue a gym is not easy. You have to put all the effort and time into your business. The rising demand for gyms is forcing you to join them. The fitness-conscious people will never prefer home exercise as there are gyms.
There are countless marketing strategies to handle a gym, but you must choose some popular ones. The retention of clients as gym members may lift the business. You should never feel hesitant to try new things in your industry. The new experiments to market the gym sometimes work better than the older ones.
Why You Need a Marketing Idea for Your Gym?
The audience is the priority of a business person to target. If the audience of a business shows satisfaction with its services, it is ideal. Marketing techniques are like a bridge for a person to cross the bridge. People need a bridge to cross over the sea just like the marketing idea is helping you to catch the clients.
When a manufacturer makes a plane, then he needs a pilot to fly it. Gym marketing plays the same role as a pilot for your business. The marketing will help you to target your desired audience. This is why you are on this page and reading these marketing ideas.
Here are 15 blissful marketing ideas that bring your audience in front of you:
1. A Friendly Website Creation
Do you know a website that can talk? Yes, it is because a website is a source of communication for all of you with your clients. The website can provide more info about your business to gym clients. When a client lands on a website, he will find all possible information about your business and services.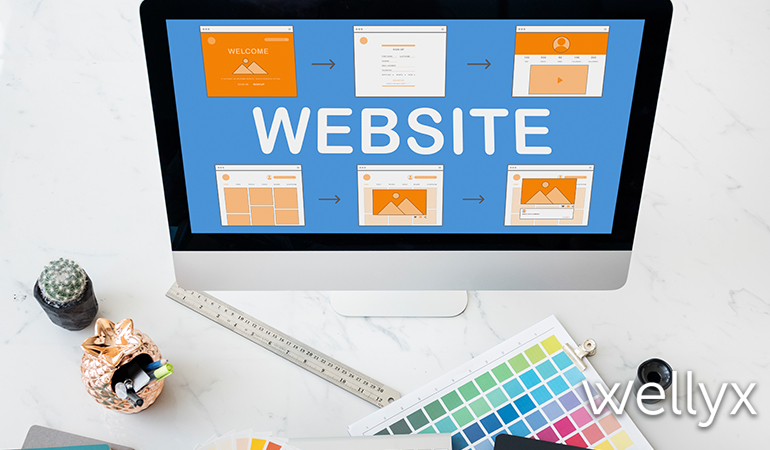 The website is a gateway to connect your audience with you. A website's UI decides all your interests in interacting with your clients. Therefore, you should use a friendly website to attract your clients. Gyms will further need gym management software to manage such websites. The software can cooperate with you in managing your gym website.
Must-have Features in a Professional Website
While you are creating a website, here are some must-have sections for your professional website:
Services Section:
A service section on the website will possess all the membership to the trainer services. The training and equipment options grouping are all in this section of your website.
Resource Portion:
The blogs and all the customer info-based points will lie in this section of the resource. The fact is, all these options are the resources for your business.
Landing Page:
The landing page is meant to be the home page of a website. A client will get all the info about the inauguration of the gym on this home page. The landing page design should be classy so that a client never leaves it till any purchase of services.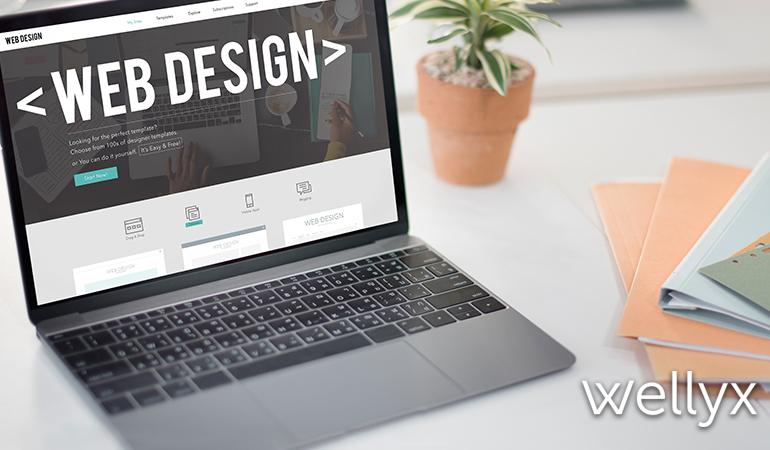 Contact Us Page:
When a gym client buys a membership from your gym, he will first find the contact us page. This page should be in your website's navigation bar so clients can easily find it. Your gym email and contact numbers are at the top of this page.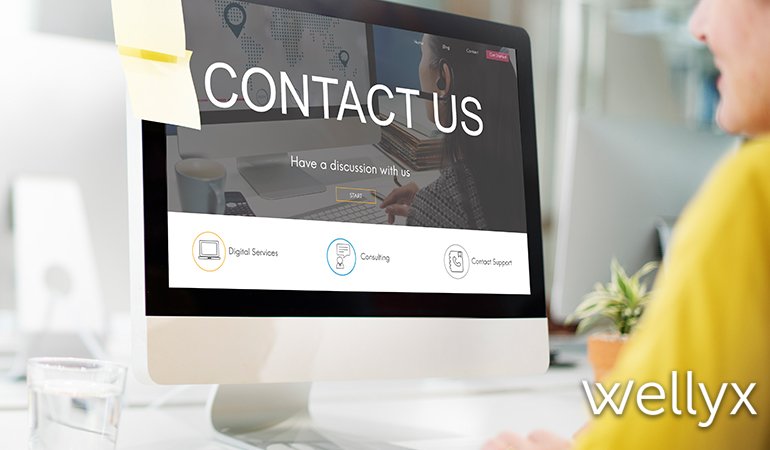 2. Provide Deals and Offers
What a deal! People are up for the sales and offers. Nothing can attract your gym clients more than a deal. The sales in a business are like the icing on the cake. When people bake a cake, they only wait for its icing. The gym offers are similar to this cake icing for their services. You can promote your gym through some valuable deals.
A free trial for a six-week gym membership is a popular gym marketing idea. Your clients will come on these deals as the bees come on the honey. The social media offers are to fetch your gym clients. A fisherman throws some food into the river to catch the fish. Similarly, you can throw offers to your clients to bring them to the gym.
3. Explain Your Gym Industry
The fitness industry is like a river full of fish. A river includes all the small and more significant sectors. Same as the fitness industry comprises many small and huge businesses. The businesses that exist in the fitness industry:
• Yoga Studio
• Pilates Studio
• Martial Arts Studio
• Cross Training Studio
• Dance Studio
and many more
You should specify the categories you are offering in your gym. You can make your gym different from others if you provide them in one place. Including all of them in your gym, these services specify you are different from your competitors. This is what your audience wants from you.
4. Focus on Clients' Testimonials
Feel free to share your review of our services for a better experience!
You have already read this line on most business websites. It's what we call a feedback tagline. Feedback is what you people get from your clients. Yes, it's the review that your clients will leave on your website. You can market your gym by promoting the testimonial of your client. The testimonials are the sales asset you have for your gym.
A testimonial corner on your website will push your clients to leave a review. Market your gym by guiding your client about the review corner, and here is what you can do for it:
• Guide your client to make a video about their service experience.
• Explain to all your clients to share their reviews on the testimonial page.
• Drop some gifts for the best testimonial on your website to get your gym reviews.
5. Promote Through social media
Social media is the connecting booth for all of us. Anyone can post anything on a social media account. This social media is sometimes a guide and sometimes a wrong influencer. It would be best if you used it to grow your gym. The famous social media platforms for your gym promotion are: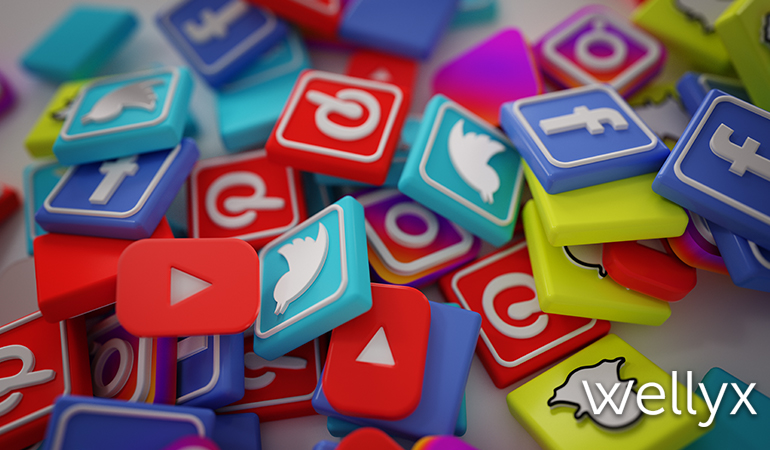 Facebook:
Facebook is the other source to share what's happening in everyone's life. Your competitors are merely using this platform to identify their audience. You can also equip yourself to make your clients aware of the gym you are running. You should create a gym page on your Facebook and post offers.
Instagram:
Instagram is the other medium you can grab to find your gym clients. The sea of people on Instagram views your gym offers on the page you created. The hashtags on your Instagram post may attract your fitness clients.
6. Run Email Campaigns
You will receive some promotional emails in your Gmail. It's all about marketing a business in which email is a source. You may choose email marketing to grow your fitness business. A few types of email marketing are here: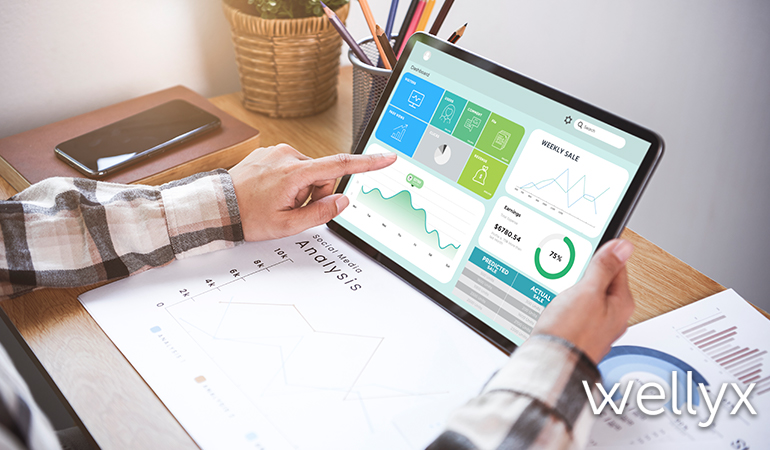 Welcome Emails:
You should promote your gym by sending these emails when your client subscribes to your gym page. This will be a welcome gesture from your side to attract your gym client.
Service Emails:
In this type, you may promote your gym classes or membership deals. You should put your promotional content in this email for your client's attention.
Retargeting Emails:
You might retarget your audience via emails that don't open your email yet.
Now, you get curious about how to use this strategy to target your audience. Not an issue; you need to catch the email template from google and add your gym details to it. A person opening an email will focus first on their welcome line. So, your tagline should be so catchy that your gym client can never turn over the page without getting your gym services.
7. Make Google Adds
If you think Google is your best friend, then you are right. This is because whenever you are in pain or curious about some fact, you may search for it on Google. Google is a search engine in which you will find all the questions your mind raises. Similarly, this Google is inaugurating an advertisement option.
You have to locate the total searches for your gym in an area. The Google Ad is on cost per click basis. You will only get an amount if you follow a Google Ads guide for fitness businesses. Your clicks are on the local market you have with a casual rate of 1$ to 2 $. For this, you have to look for your competitors and audience.
8. Take Help from Influencers
Social media is a spark from which every one of you agrees. If you post something on social media, then the very next day, it will be on the lips of most of your contacts. Some people choose this platform as influencer marketing for their business. It's a game of followers. Yes, if you get more followers on it, then you are a rockstar.
This is what an influencer does. He gathers most of the followers to impress you all. You should contact such gym influencers to get your clients through them. A free gym membership for 2 to 3 influencers can push your gym towards more clients. The fact is, they already have so much fan following.
So, they might promote your gym on through their social account as:
• You should share a referral code with them to post
• Your clients will use the code to get your gym membership
• Make sure that your influencer has genuine followers
9. Write Fitness Blogs
Bloggers are the traffic signal on your website. Yes, if you are up to writing a fitness blog, you are on the right track. The internet is full of blogging sites to generate traffic for your business. Google shows that 77 % of internet users read blogs.
Is your gym on a red signal in the case of clients? Don't worry; you can turn it into green by writing fitness blogs. Your dream to rank in Google is fulfilled through fitness blogs. After writing a blog, you will need to rank it through SEO. This is the point where SEO comes to rank your website. An SEO expert is the one who lifts this fitness blog idea.

You might find thousands of fitness blogs, but your blog should be distinct from them. This is what online marketing for gyms requires. A blog writer will help you to write a high-quality fitness blog for your gym website.
10. Start a Referral Program
Referring to a person is something in which you have to consider referral. Because if a person is referring to someone, he must have some value. The gym referrals are your best route to market it. You should start a referral program in your gym in which both referring and referred clients get benefits.
You are the caretaker of the gym. So, you have to manage these referral programs by satisfying both sides. You should put a referral program in your gym as:
• If you offered a free gym session, your current and referred clients can have it accessible.
• Your referring client feels like an influencer and recommends it to more friends.
It's a fact that people will share things if they find them feasible. You should try to get the trust of your clients through a gym referral program.
11. Create Google My Business Account
People love to google everything. If you are in a hurry, you will find a ride from Google. Same as your potential customers finding you on Google if you have a My Business Account. Google is providing a chance for all business managers to Google themselves.
Isn't it exciting? Google your gym to see its potential clients. This local search tool enables you to appear in Google and Google Maps searches.
You have to:
• Create a business account on the "Google My Business" tool
• Put your gym details and address on it
• Add your gym contact and website URL
• Verify your account through email or any other source
No, it's not enough. You have to keep checking it daily. Just google your business and see the potential clients. Add photos or videos for further enhancement to your business account. The description and FAQs explain your gym specification on google.
12. Join Hands with other Gyms
Most of you have already heard that "Two Heads are Better than One." This is a proficient gym marketing idea to join hands with a field person. Don't get stressed about choosing your gym partner. You may further get a co-partner for your gym. This strategy mainly works as a partnership and never benefits a single person.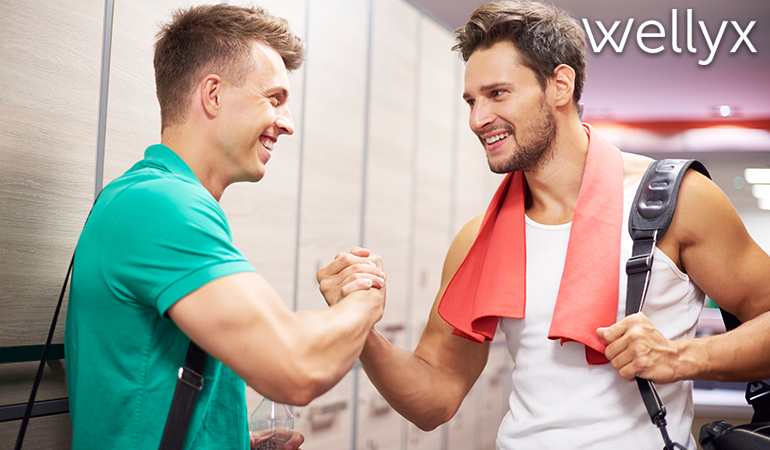 Looking for a co-partner? Don't panic; find a co-partner for your gym through these steps:
• Generate a list of competitors having the same fitness business
• Research your gym competitors and their business categories. Only a more extensive gym benefits you in promoting your gym
• Offer them your proposal of partnership. Explain all of the benefits they perceive by accepting your bid.
Remember! More brilliant will always find ways by themselves. You may find a way to grow your gym by joining hands with some other local gyms.
13. Offer Online Classes
As per pandemic reasons, the world is shifting to online life. Whether it's studying or shopping, everything is available online. If you want to make your gym accountable, you should join the world.
Yes, you got it! Offer online classes to your gym members. An online fitness class is a great gym marketing idea for your gym's accountability. The members in your gym build a community online. Try to use any online medium to interact with your members. A video workout session is the best for your gym community.
The gym community is sharing their workout videos on their website. This is a marketing strategy as it will help you get more reviews from your clients. An online session in your gym will include a trainer for its inauguration.
14. Create Fitness Challenges
Are you up to engaging your gym clients? Here is an option to pamper your gym clients via fitness challenges. The thing is to choose a platform on which you need to create a challenge for them. A challenge on social media will demand a time frame.
Want to run your entire health club on one platform?
Control everything in your health club with Wellyx – an all-in-one solution.
Unique dashboard for each member
Easy to schedule shifts and avoid conflicts
Sell Products, classes, or services with Wellyx POS
Don't wait to schedule an appointment for a free demo.
BOOK A DEMO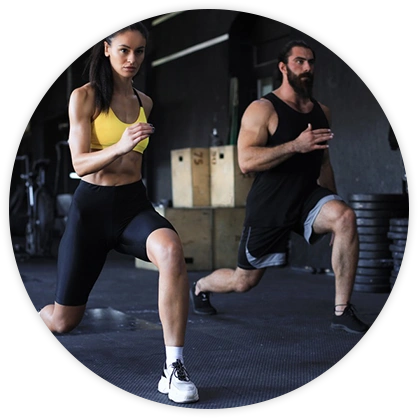 Generate a goal that your user wants to achieve in fitness. The marketing strategy attracts your gym clients like a spiderweb attracts a spider. You can create a poll on different social media websites to get the fitness videos of your clients. Your client only feels it interesting if there is some reward in return. No person participates in a challenge till it results in a prize. You should prosper your clients by putting some prize money against any fitness challenge.
15. Check Your ROI
Measuring return on investment (ROI) is like measuring sand in a desert. The business owners are mainly locating their interest in their investment. If they find a Lum sum amount on it, they pursue it else, no business. This is also a fact of loss in most companies.
Are you facing a loss in your gym or worried about its future investment? You need to market your gym by checking its ROI. Trust your influencers and keep checking their traffic.
Yes, you are thinking in the right direction. Google Analytics will set your gym to measure the ROI. This is the feasible tracking software to get you near your ROI measures. The influencers will contact you for a traffic meter for your gym. Get your gym clients and go ahead with your ROI measures via google analytics.
Final Arguments:
The gym seems hectic, but it will become interesting if you choose the right marketing idea. You can select which method can help you market your gym by reading the above points. Remember never to sell forcefully; try to sell your product smartly. The above marketing ideas will elaborate to you all about selling smartly.