Customer relationship management software is getting immensely popular among fitness businesses worldwide. Many have left the traditional methods of keeping records manually and using multiple apps to manage customer relationships and business processes.
Technological advancements in the world are leveraging the top features of the fitness business. To expand and manage their gyms or fitness clubs like never before. A highly functional customer relationship management software system can help you find the right clients, build long-term relationships, and offer better services.
How can CRM Help you Grow your Fitness Business?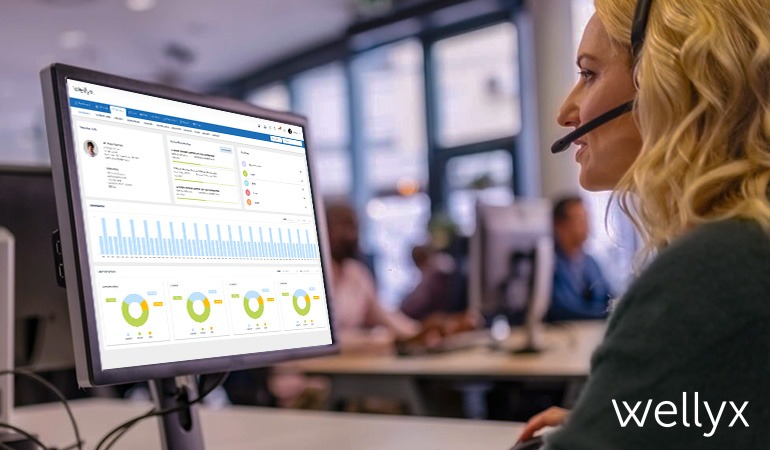 Customer relationship management software is crucial to your business's growth, organizing processes, and resources. Here is how gym automation software can help you connect with more customers, enhance business processes and grow your client base faster than ever.
CRM Automation for Gym
Automation is the next big thing to keep up your fitness business with technological trends. A CRM integrated with automation can prove to be a lifesaver for you. It allows you to automate specific tasks and assignments to the resources of your gym. It can help create and send automated emails, SMS, and notifications for the services they avail with your business. Being a business owner doesn't require hiring a dedicated staff member to send emails and messages because the gym customer relationship management software is doing the job for you.
If you want to integrate a CRM in your gym or switch to better software from the existing one, Wellyx is the perfect choice for you. Wellyx helps you with customer management, customer portal, and reporting to create a better experience for the users of the system. Coming back to automation, Wellyx offers several automation modes that can be modified as the business requirement changes. You can use presets if they fit your flow and automate it for specific tasks and gym members. Now let's discuss the different modes of automation in the Wellyx.
1. Default Automation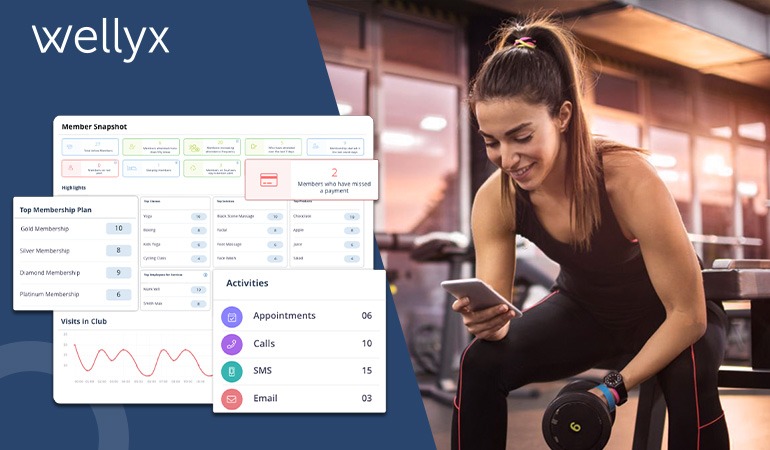 To get you started with your automation process, Wellyx offers a default preset where you don't need to add or remove anything and start automating tasks or schedules for the members and the staff. Furthermore, automation CRM allows the owners to send emails, push notifications, and SMS notifications about updates and offers that the members might be interested in.
Enhanced customer experience ultimately leads users to buy or subscribe to more of your services. The minimal and user-friendly interface of Wellyx allows you to do the task automation in a few minutes. But if you find it challenging to use the Wellyx, our support team has your back. They will help you set up the software for your business and explain any feature or process where you need help.
2. Custom Automation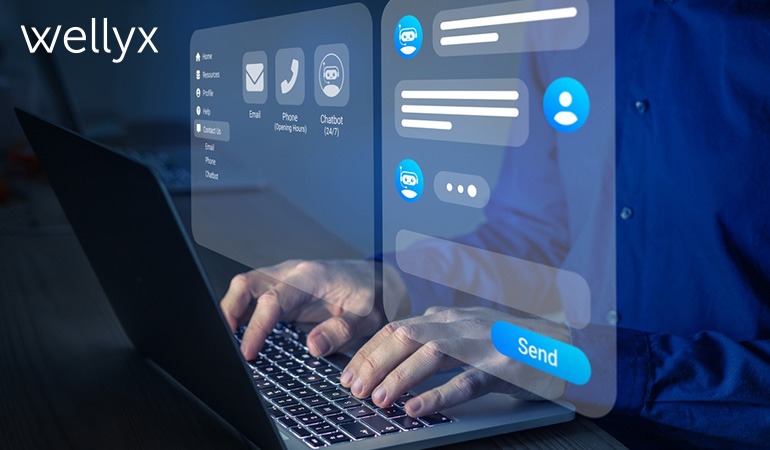 Custom automation allows the owner to create custom fields and categories where you can easily automate the processes with a few clicks. Wellyx has its custom automation feature governed by AI algorithms that make it easy to understand and analyze customer engagement and help you improve customer retention. After all, it is customer retention that keeps the business running and scoring sales.
3. Multi-channel Communication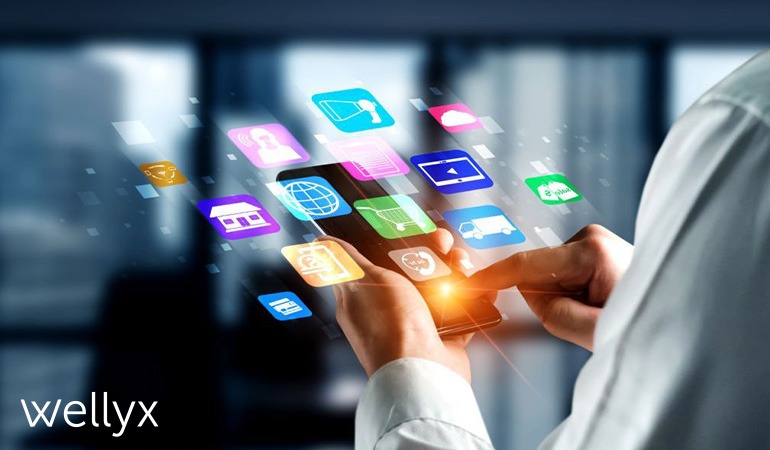 Reaching your customer through the right channel and at the right time ensures that your information or alerts are delivered. Wellyx being an all-in-one gym management software, has a multi-channel communication mode. In a tech-inspired era, a single user is connected to multiple channels like email, SMS, or a mobile app. With Wellyx you can use any medium at any time to keep your customer informed. You no longer need to use different apps for different media; all your communication is made quick and easy in one platform with Wellyx.
4. Customer and Staff Segmentation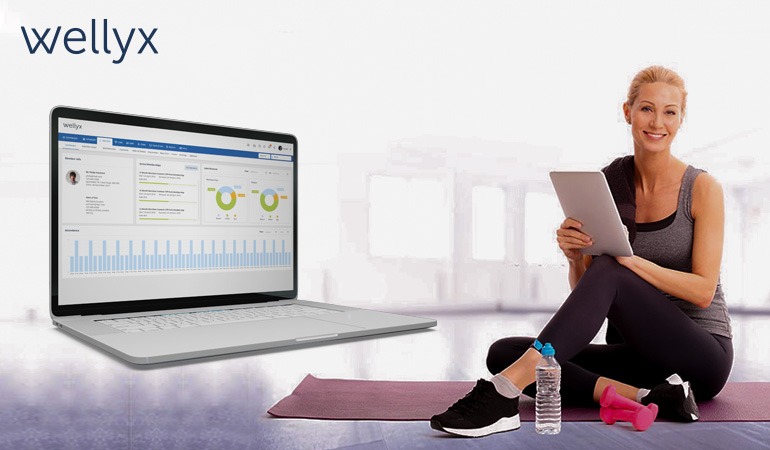 A centralized interface of Wellyx allows you to automate internal and external processes and communications with staff and customers. Keep a check on activities and inform the staff and members in case of any change in shift, schedule, and upcoming appointments. So your members don't face any difficulty availing of the services of your fitness business.
5. Automated Reminders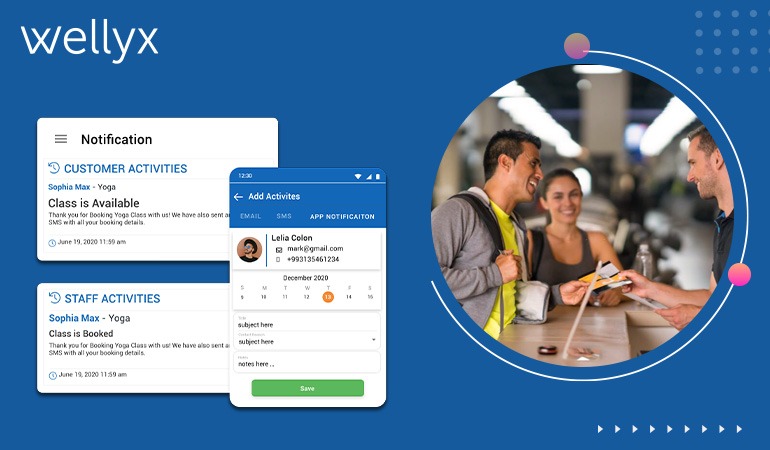 One of the favorite features of Wellyx automation is automated reminders. You can set reminders for any task or appointment for the staff and members of your fitness club. Automated reminders are fully customizable and can be set for any time you find suitable. It provides a rich experience to the customers that they are informed well before time about the events and updates. Personalized and rich automated reminders for members keep them. Engage and help your fitness business retain them for a more extended period.
Ending Note
Grow Your Revenue with Gym Software By +133 %
Easily streamline all the operations of the gym
Easy to schedule all the classes
Easy to engage with customers
BOOK A DEMO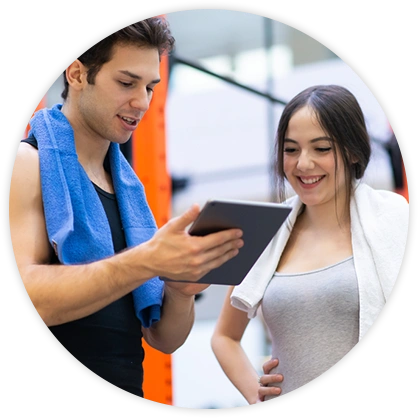 Many fitness businesses worldwide fail to maintain their client base for several reasons that mainly revolve around customer engagement and satisfaction. Wellyx has a comprehensive solution for your fitness business management that covers everything from customers, services, automation, leads, sales, and reports. So why not try it? Get your hands on industry-leading gym management software by booking a free demo, and get 90 days of free access to Wellyx to skyrocket your sales and memberships.