With gyms popping up around every corner of your neighborhood. It isn't easy to manage and maintain your gym memberships for an extended period. An estimated 80% of people leave or change their membership after the first five months of joining it. This can be reduced by using dedicated business management software for your gym. All you need is a software system that manages your memberships, booking, appointments, point of sale, inventory, and reports. But in this blog, we will focus on a point-of-sale system for your gym business.
There are numerous benefits a point-of-sale system brings to your gym. It makes financial processes notably easier to manage and execute for your business. Before you jump to selecting a POS for your gym, you must know why your gym needs a POS and how it helps you run a business successfully.
Why You Should Choose a POS for your Gym
1. Streamline the Dashboard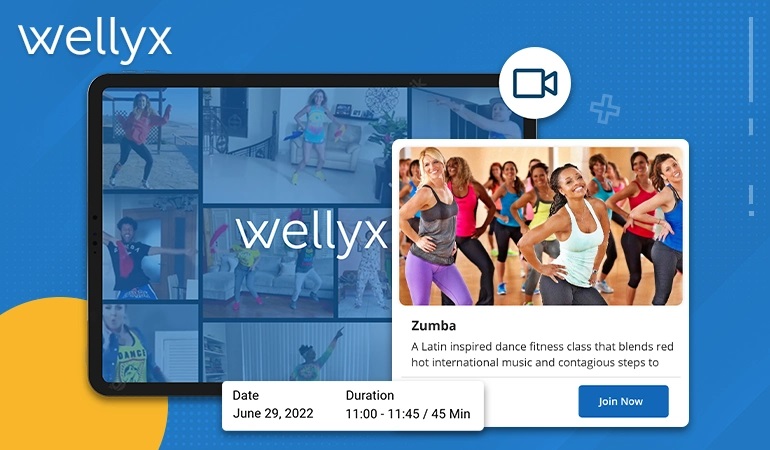 A streamlined dashboard is the basic need of POS software for the gym. It gives you a complete overview of your gym business. After all, it is the first point of interaction when using point-of-sale software for your gym. But you must consider a few factors when choosing a POS for your fitness business.
A POS dashboard should be easy to understand and provide an exceptional user experience. It must facilitate ease of learning for employees because a dashboard will be the most used feature between management and operations of your gym business. You can't afford to have a sluggish and old-fashioned dashboard for your gym because it will not help you run and grow your gym business as intended.
2. Bills & Invoices
The main functionalities of a point-of-sale system include managing sales and bills and generating invoices for all business purchases. Customers browse and purchase items, and POS does the rest to process payments and generating bills and invoices. It ensures transparency in your business model and increases your customer's trust in doing business with your gym.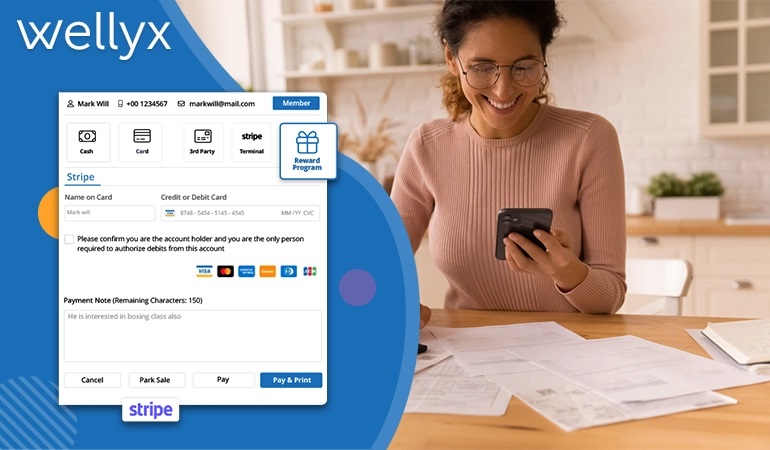 Moreover, POS can reward customer loyalty through reusable credits, which can be used to purchase products or services from your online store. Also, there is an option for partial payments in the POS, where a user can easily make the partial payment and make the next payment. It's a great feature many customers find easy to use when making big purchases.
3. Inventory Management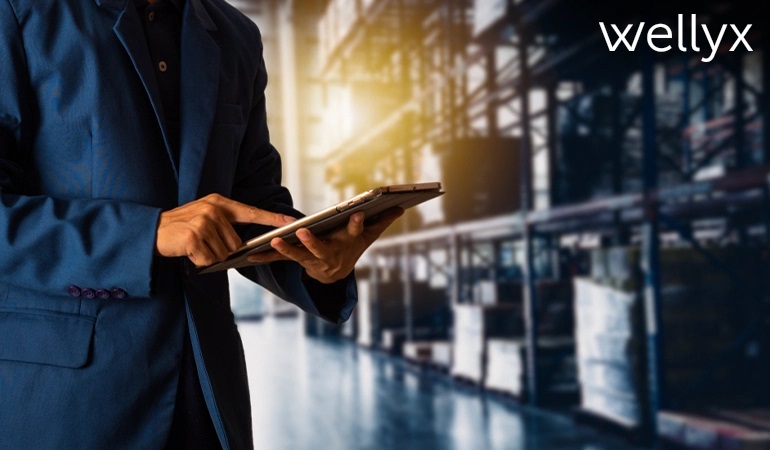 A gym business's inventory management can significantly impact overall customer experience and revenues. It keeps track of buying and selling all your gym's inventory. A POS is integrated with all the inventory of your gym. Along with the services, you can offer additional products for upselling. It's a great business growth tactic that enables you to increase your revenues with each passing day.
4. Real-time Reporting & Insights
A POS for the gym provides real-time reporting and insights data. You can create and analyze several reports of your gym business. The reports modules also include a section to select reports from sales, leads, members, and staff.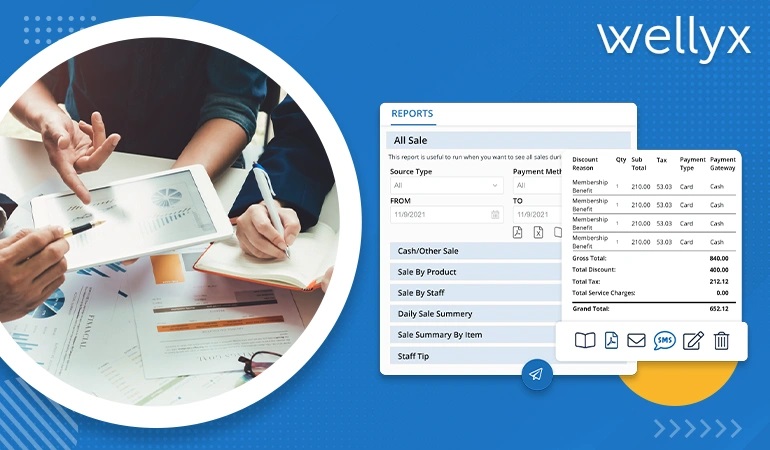 Detailed reports can help you make well-informed decisions for your gym business and identify any issues your members face. Also, the thorough analysis can assist you in exploring new opportunities for your gym business. A POS report contains data such as the most-selling, least-selling, or top-rated product or service of your gym. You can use this data to review your product line or services. Add new or remove previous options from your gym offering.
5. Membership Management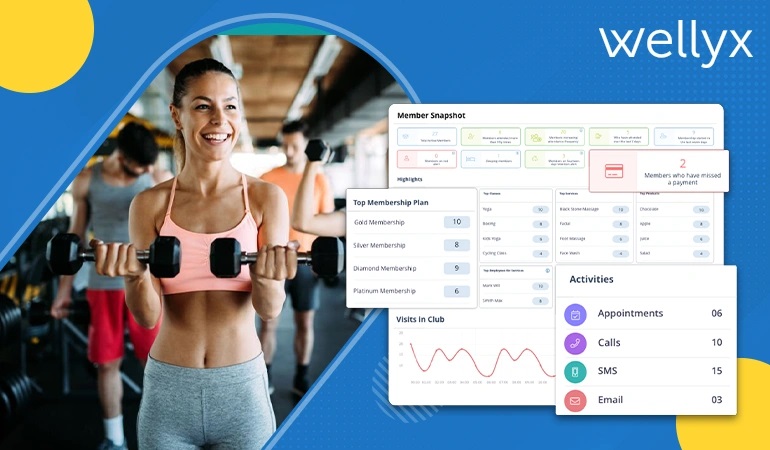 Membership management is a crucial part of your gym business. Onboarding new members and retaining the old ones ensure that your gym brand stays in the market. Gym membership management ensures that you provide your members the services in the best manner so they keep coming back to your gym. It must provide members access to view their membership history, payments, and upcoming appointments. You can also offer them irresistible offers or services, so they become your retaining customer for an extended period.
6. Effective Communication
A business cannot run profitably without effective communication between staff and customers. Your business requires a proper communication channel to ensure every process stays aligned with your business goal. You may need to communicate with your staff or customers in a gym. You can use multiple ways of communication that Wellyx offers to its users. You may use push notifications, mobile app notifications, SMS alerts, or an email to convey the message. Timely communication ensures that everybody stays informed about current circumstances.
You may need to notify your members about the class time change or cancellation. You can easily do that using the communication methods that Wellyx offers. In the end, timely communication saves everyone's time and resources which they can utilize in other tasks.
7. Quick Payments
Payments are now an integral part of any business. There are numerous methods that companies can use for managing and processing payments. A POS integration with payments can be a great relief for the customers of your business. They can make product selections and make payments in one single window. Usually, credit cards, debit cards, and direct debits are used for payments with a POS.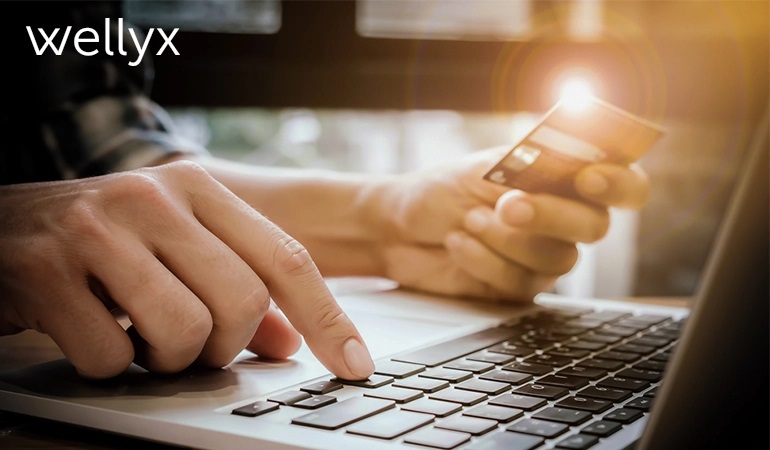 Wellyx POS for gyms offers diverse payment management compatibility that can accept payments around the globe. Moreover, customers can save their payment details with their profiles. So, they can use the exact payment details for their next purchase and don't have to put the details again manually.
8. Better Customer Experience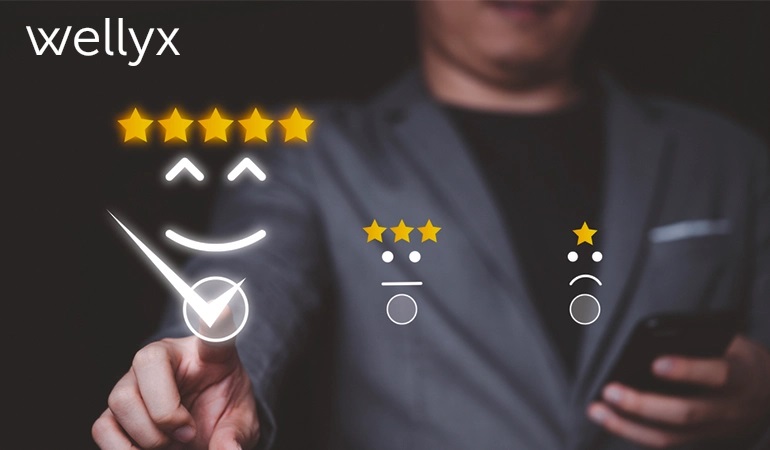 A quick and responsive POS system can enhance the customer experience of your gym. On the other hand, a sluggish and old POS can severely affect the customer experience. Once the customer gets annoyed by the system, they might not want to make their next purchase using your POS. But if you have a fast and reliable POS that manages payments, inventory, and reports. It encourages members to do business with your gym and keeps them hanging with your brand.
9. 24/7 Access to Data
As a business owner, you must be able to access your business data without any time restrictions. Wellyx provides the solution to this problem by offering a cloud-based POS system. It can be accessed anytime and anywhere in the world. All you need is portal access and the credentials assigned to you by the administrator. You can easily log in and view the data from every aspect of your gym business.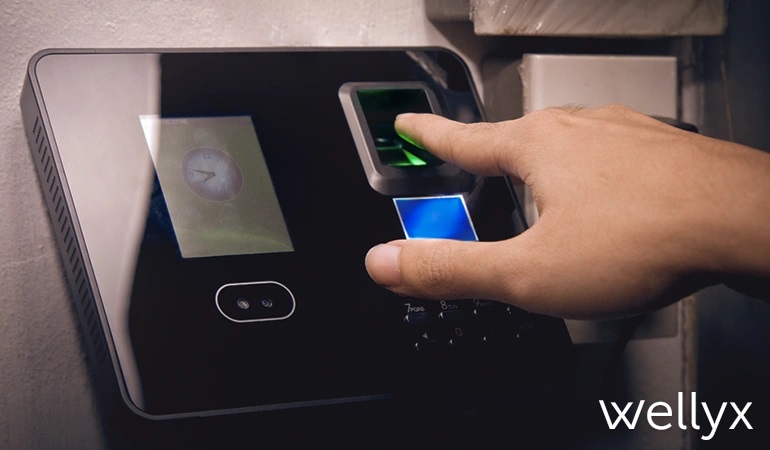 A 24/7 data access control system ensures that you stay up-to-date with what is happening in the business and allow you to make a well-informed decision for your business.
Conclusion
Boost Your Fitness Business and Generate More Revenue
Get in touch with Wellyx to streamline all the errors of your fitness business.
24/7 customer service
Simple payment and booking system
Automate communications
BOOK A DEMO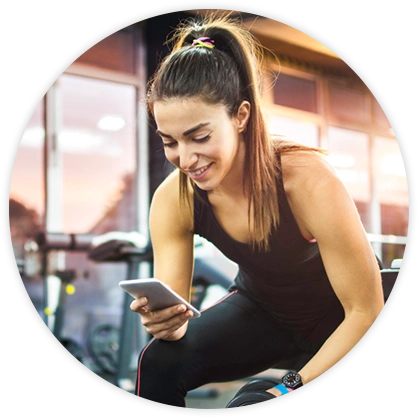 A POS helps you manage your sales and increase revenue in one way or another. You may offer discounts, promos, and attractive offers to grab the attention of potential buyers. Moreover, it provides the ease of making payments globally, managing your gym inventory, communicating effectively, generating complete reports and insights, managing memberships, and more. So, without thinking about anything else, you must consider getting a cloud-based POS for your gym business and get in line to compete with your competitors in the gym industry.