In the era we are living in, technology is everything. It is evolving day by day to make things easy for humans. Technology is taking over day by day in every field of life. Even if you are a businessman, a job holder, or a carefree person, you cannot deny that you are surrounded by technology. It plays a significant role in every aspect of life. If you own a gym, you might know managing a gym is not a piece of cake. You might face many hurdles to make your gym a big shot in the fitness industry. But some people achieve so many achievements right after starting their business. It takes proper dedication and hard work to run a gym successfully. But even after so much dedication and hard work, most gym owners failed to make their name in this industry.
Why do Successful Gym Owners Use Management Software?
Successful gym owners don't depend more on their staff members because they know they can't resist human errors. That is why they rely more on Gym Software to handle their gym and fitness club daily routine activities. Also, most successful gym owners believe "The right strategy at the right time always works." When new gym owners discovered management software a few years before, most big names had already adopted it because they had learned industry terms and had experience.
Boost Your Fitness Business and Generate More Revenue
Get in touch with Wellyx to streamline all the errors of your fitness business.
24/7 customer service
Simple payment and booking system
Automate communications
BOOK A DEMO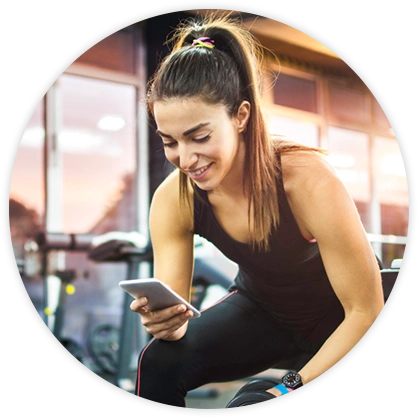 Their strategy of using this software for their business gives them an advantage over other gyms. But it isn't too late to use management software now. In this article, you will learn, "Why do you need to use gym and fitness club software?" if you are running a gym or fitness club.
What is Management Software?
Management software is an automated tool that can handle various business tasks and daily operations efficiently. Managing a business is a complex and responsible responsibility. If you cannot take things appropriately, this increases your stress and burden and also sacrifice the efficiency and accuracy of the business.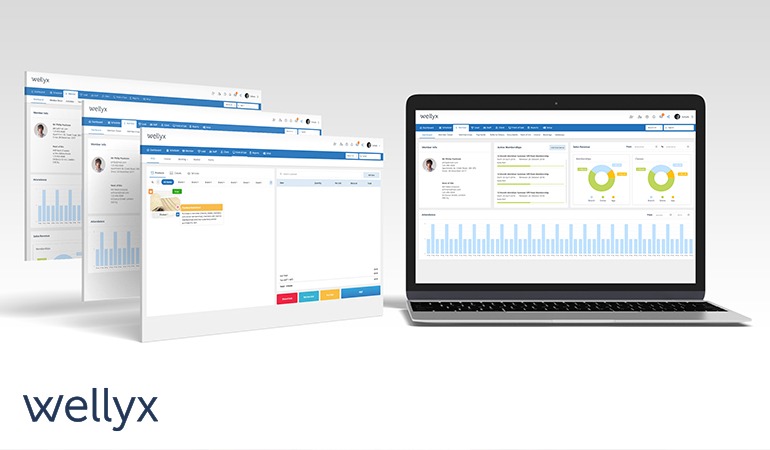 Business owners are implementing cutting-edge tools and technology to increase the efficiency and productivity of their operations. It would be best to have effective Management Software to handle and streamline all your clerical and administrative chores. This management system may help you streamline all of your everyday tasks, such as:
Management of Client Profiles
Efficient Invoices and Payments for Staff Management
Daily Business Operations
Inventory Control Financial Reports
Plans for Membership
These are some of the operations you may do efficiently to increase the effectiveness and productivity of your organization. You can use the Best Gym and Fitness Club Software to improve the accuracy of your fitness business.
Who Uses Management Software?
Management software can be used in so many different businesses. You may know that even the same companies use different approaches and methods. But management software has so much flexibility that you can modify it according to your business need and customer's demand. Many other businesses can use this software to streamline their business.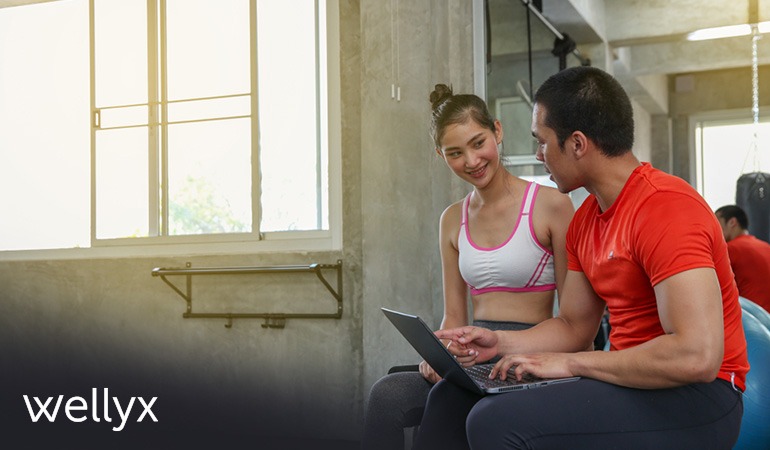 Choosing the right software can also be a problem. There are so many companies that offer different management software with additional functionalities. Still, it is not as significant as convincing someone to use management software for their business because minority people believe in their predecessor's methods, which are not so effective in modern times.
Businesses That Use Management Software:
The following companies also use management software with the same functionalities, such as,
Gym
Health club
Fitness center
Personal training
Yoga Studio
Salon
Spa center
Massage center
Many more.
 Similar Features of Different Businesses:
These businesses have some similarities and functionalities. Even though they use different approaches, the services, and features they need are almost identical. Management software covers nearly every wellness, fitness, and beauty industry. Such as,
Online appointment
Financial reports
These features are the need of any business because 80% of the business's success depends on these features.
People Who Use Management Software:
Furthermore, suppose you are using management software for your gym. Everyone connected to your gym can use fitness management software. However, the role and utilization of the software can be different for everyone. But everyone uses it to save time and do various activities efficiently.
Owner and operators
Front desk staff
Trainers and instructors
Customers
Owners and Operators:
Owners and operators will use the software to monitor reports, develop new classes and programs, create new business strategies, handle marketing correspondence, and manage instructor payroll.
 Front Desk Staff:
Front desk staff uses this software to monitor appointments and greet customers who attend their meetings. If anyone comes without a meeting, the front desk staff has to go through all the schedules and give the appointment time to the customer by checking the availability of trainers or instructors.
Trainers and Instructors:
Trainers and instructors use gym management software to manage their availability, check their schedules, and monitor member information.
Customers:
Customers can use this effective management software to enroll in Gym Memberships, book appointments, see class schedules, contact a trainer or instructor, pay their payments, and see their fitness reports.
Why Using Gym and Fitness Club Software is Necessary?
There are various reasons why every gym and fitness club needs management software.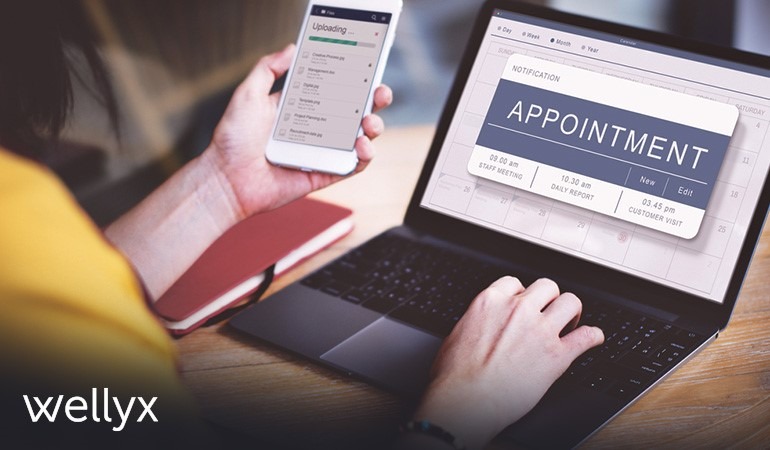 It Enhances Studio or Business Operations:
Simply put, club management software helps clubs to operate their business more effectively. In starting business days, spreadsheets might give you the output you want, but the administration's workload will increase too much when your business grows. Too much workload means the quality will be compromised, and your customers will never be able to be happy or satisfied with your services.
Gym management software may automate routine chores like data input, member check-ins, schedule administration, and Membership Renewals. Staff now have more time, attention, and energy to dedicate to other aspects of the business. This will also help you interact with your customers more and listen to their problems to satisfy them more. Also, you can make changes in the business according to the need of the customers.
It Can Help in Customer Satisfaction and Member Retention:
One of the most important benefits you can get from fitness club management software is customer retention number will increase. Easy-to-use and understanding management software will help customers book their appointments efficiently and continue returning. Assume customers get satisfied by using your fitness club's software and with the sense of your fitness club.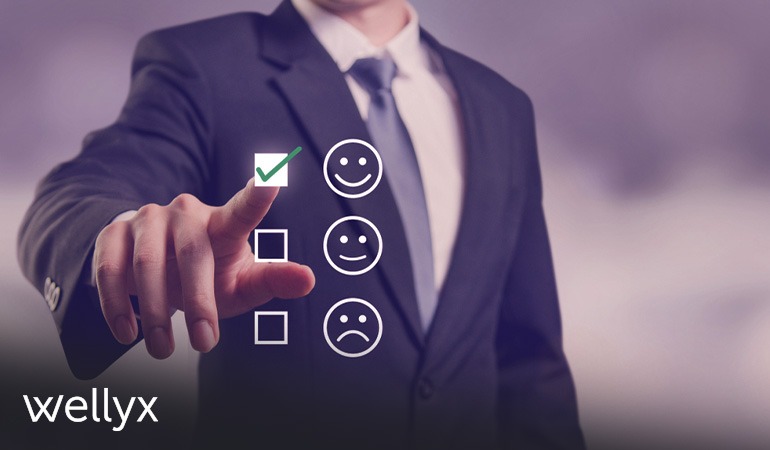 Management software can be a double-edged sword because it can also harm your business if you do not choose your software carefully. The software can harm your business if the customer faces difficulty in using the software. If purchasing and scheduling are not straightforward, or if there is too much technological friction, customers will be obliged to phone in and have a staff member deal with it. They'll eventually search for another place to do business.
It Helps in Making Better Business Decisions:
A third reason club management software is significant is that it allows owners and operators to make better informed and timely decisions. Studios may receive additional insights on membership performance, analyze retail sales, examine outstanding balances, and visualize business KPIs over time using real-time data and intelligent analytics.
Using management software makes the payment process streamlined and recorded. You can better view all the payments done through management software and don't need to collect data from various spreadsheets. The system will automatically calculate and process all the charges.
Why Does Every Gym and Fitness Club Owner Need Gym and Fitness Club Software?
There can be many reasons to use gym and fitness club software for your fitness-related business. It has many benefits and unique features that make it essential for fitness clubs. Let's discuss the top features of this fantastic management software.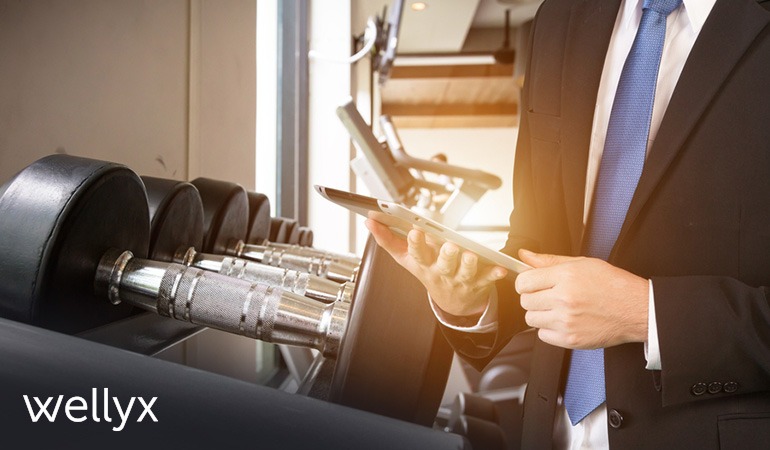 In this critical time, many companies offer various management software but some management software outreach all other software. Wellyx is one of them. That has over 100 features and an easy-to-use dashboard, making it unique and better than any other management software. It is an all-in-one software. If you use it in your business, you will not need additional software to manage anything.
Features:
These are some of the top features but not all that will help you understand why you need management software for your fitness club or gym. Let's dig into these features more.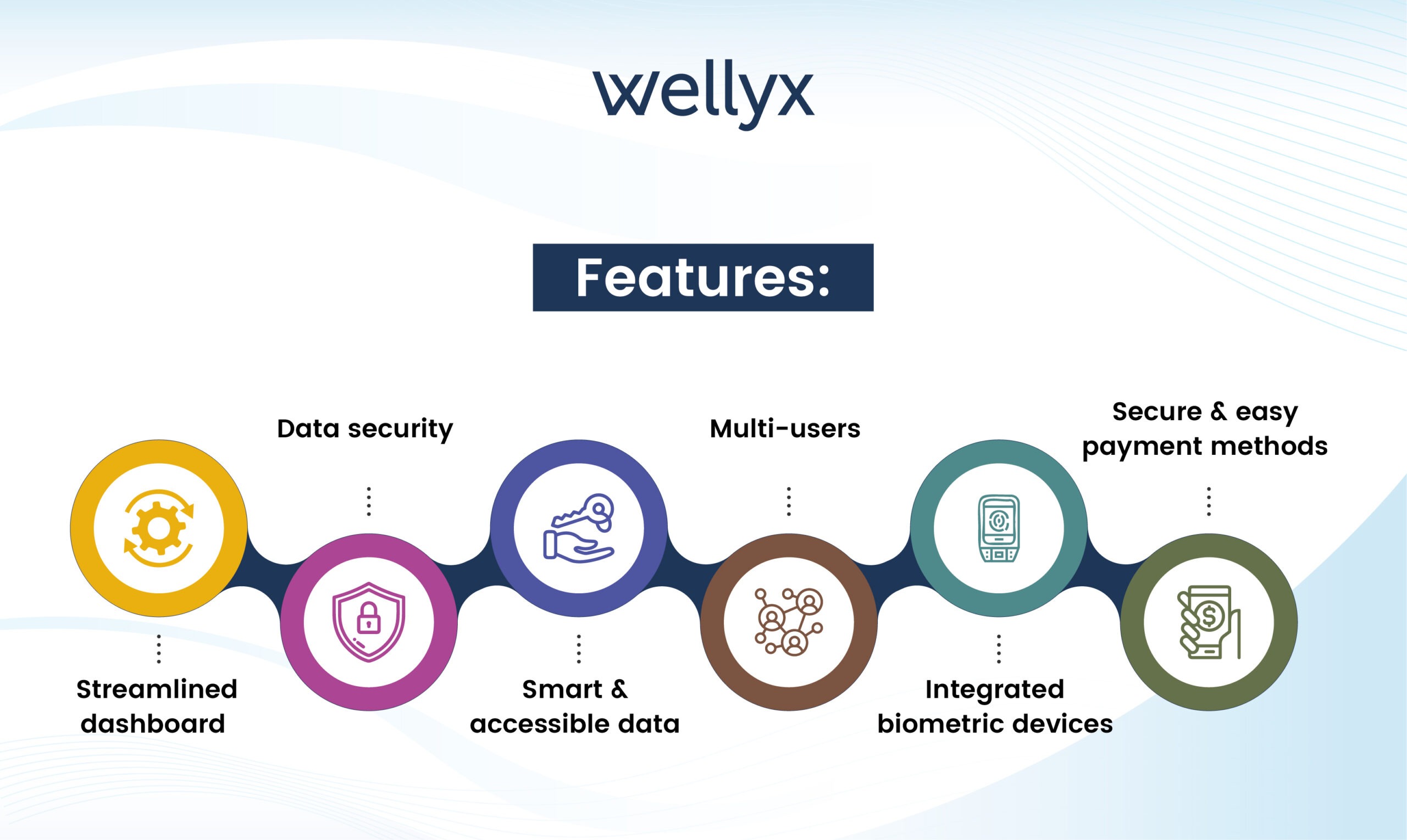 Streamlined Dashboard:
The best gym management software does a lot, but it doesn't mean it should be complicated. An easy-to-use dashboard plays a critical role in managing so many things. Because if it isn't easy to use, then your customers will never consider using the complex management software.
Your software's UI must be clutter-free, clean, and easy to use. If your team takes more time to use management software than to complete the tasks, it is unproductive and a waste of time.
The clutter-free and clean UI ensures that you will only see what you need at that moment. You also need an integrated task management capability system to ensure that your team completes the task on time.
Data Security:
Fitness management software handles tons of data at a single time. The software you choose or currently use must come with strict safety protocols to safeguard your business's vital information, client data, and other essential data related to your finance or strategies. All of the data must be stored securely.
Simple measures like multi-level authentication and email login verification may go a long way toward protecting your company's data security. Keep in mind that some countries need software to follow special data privacy rules, so keep this in mind while selecting one.
Suppose a computer or laptop with all of your customers' data disappears, and you don't have any backup plan or backup data. You'll lose all the contacts and will never be able to identify your regular and essential customers. But with cloud-based software, there will be no risks remaining because cloud-based software backs up data at regular intervals.
Innovative and Accessible Data:
The main reason for using fitness management software is to make your job easier and faster. Your software should provide real-time data on how your firm is doing through intuitive analysis. With the data at your disposal, innovative management software should be able to identify trends for you.
Team members should have easy access to this information to make essential business choices.
Multi-Users:
One of the best advantages and feature is that the best gym and fitness club software can be accessible to multiple users. Several people can work at the same time from different computers.
With such fantastic management software, your coaches can connect to different clients at the same time. Doing this helps save a lot of your time because your clients do not have to wait for the system or coaches to get free so they can connect to coaches. Using the multiple-users feature helps you to save your coaches time and will increase responsiveness.
Integrated Biometric Devices:
Grow Your Revenue with Gym Software By +133 %
Easily streamline all the operations of the gym
Easy to schedule all the classes
Easy to engage with customers
BOOK A DEMO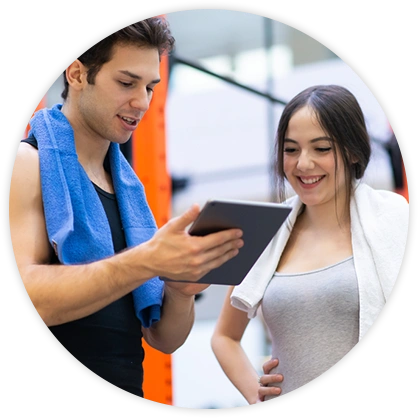 Biometric gadgets aid in the Tracking of Members and Staff. These gadgets may also be linked to gym management software to boost the effectiveness of your marketing.
As you can see, gym management software is critical to the success of a fitness studio. Aside from tracking consumers and staff, the program can assist you in creating automated marketing campaigns based on numerous data points that may be personalized to specific customers. Take the time to choose the best system for your requirements.
Secure and Easy Payment Methods:
The top gym management software should be included online payment methods in its arsenal. Digital platforms, like any management software, allow users to attract people from all over the world.
Good management software should accept payments in many methods, such as,
Credit cards
Debit cards
Online bill-paying apps

PayPal
Google Pay
Apple Pay
Stripe etc.
Furthermore, the POS system handles all the payments that customers make.
Conclusion
Every business needs an efficient method to run business administration smoothly and effectively. So, management software is the only solution that can reduce your workload and improve the productivity of your business. Management software choice depends on the business requirement and the owner's preferences. Furthermore, owners can ask for modifications if they want specific functions in their management software. This will keep your workflow efficient and automated.