When you are on top of your business operations, you generate more revenue, customer satisfaction, and a positive reputation in the market. Salon businesses must also keep their business operations aligned with their bottom line.
In addition, even when you are doing the best things, there is always a space for improvements to gain more benefits and enjoy higher profitability. Using state-of-the-art salon management software enables you to improve your overall business operations. This blog will discuss how you can improve your salon operations and what challenges most salon owners face.
5 Key Challenges for Salon Owners in Business Operations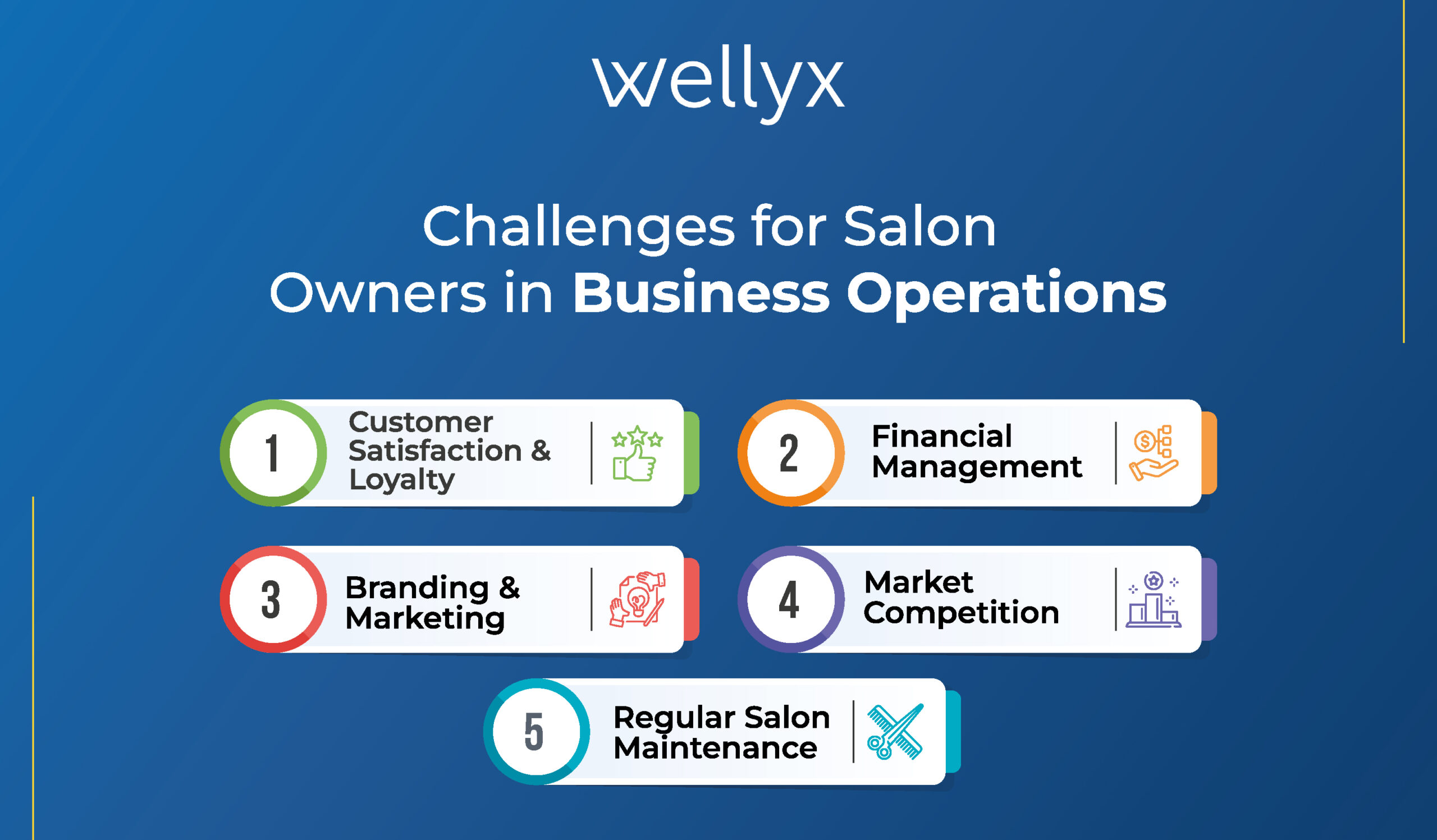 There are several challenges a beauty salon owner can face regarding business operations. Staying on top of them always helps strengthen the bottom line of the brand as well as improve profitability. Here are five key challenges that a salon owner can face in business operations;
Customer Satisfaction and Loyalty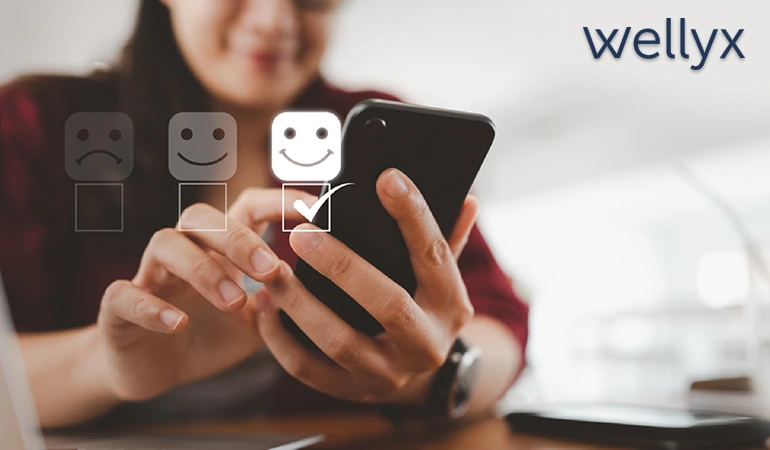 Keeping every customer happy and loyal is one major challenge a business owner faces. Unsatisfied clients find another salon and ask others not to go for the respective service provider.
Many things affect customer satisfaction, including service quality, pricing, environment, equipment, product quality, and staff behavior. Taking care of all these elements is essential yet challenging for salon owners to deal with while keeping up with other business operations.
Financial Management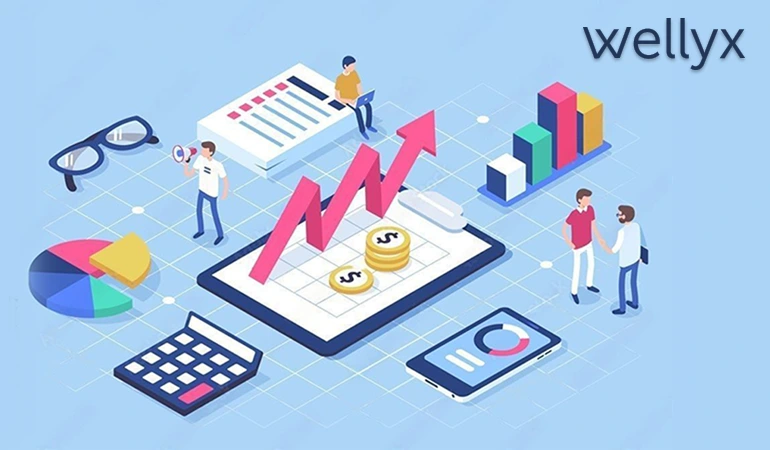 Another critical challenge that a salon owner can face is financial management. To stay on top, many aspects must be considered in the finance department. A little mismanagement in the financial aspects, such as missing a transaction, tax date, or delaying wages of staff, can lead to major troubles for the business.
Furthermore, it is also a time-taking task, from dealing with paperwork to tracking sales and expenses, and everything holds plenty of complexities. If you can cope with this business management aspect, you can easily manage all other business operations.
Branding and Marketing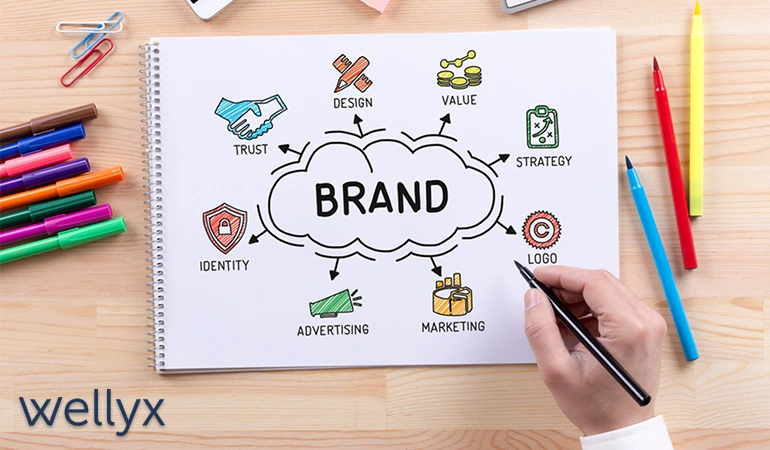 Along with financial management and customer satisfaction, you must strategize your branding and marketing plans to fascinate more customers and maximize your revenue. Though people adopt many practices to advertise their business, you might not accomplish the desired goals without marketing skills.
Market Competition
As the beauty industry continues to grow, so too does the competition. This makes it harder for salon owner to keep their clients. However, there is an increase in the number of salons, which provides opportunities for clients to choose cheaper but high-quality alternatives.
If you are not keeping up with the latest market developments, you could fall behind in customer loyalty. So, stay ahead by offering the most innovative products and service options.
Regular Salon Maintenance
Many of the equipment commonly found in hair salons must be routinely serviced, or they will fail. Keeping an appropriate hygiene level in the hair studio is also essential. The issue is that regular servicing can be expensive, affecting profit margins.
Regular service is vital, and the cost should be budgeted into the annual budget for the hair studio. In addition, it is a smart move to develop a good business relationship with a professional cleaning firm to obtain reduced rates for long-term services.
How Can You Improve Your Salon Business Operations with a Salon Software?
Now that we know some critical challenges a salon owner faces while coping with business operations, it is time to learn how salon management software can help such people.
In this esteem, some beneficial aspects of these systems help improve the salon business operations.
Effective Marketing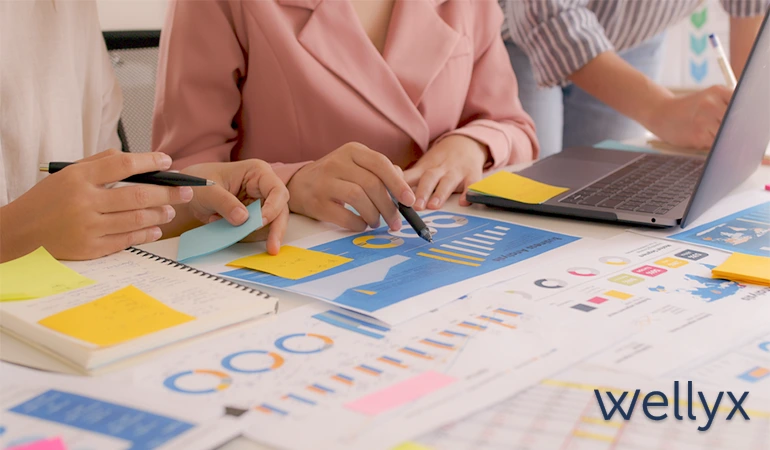 Marketing is an important part of the business. It helps you reach your customers, understand their needs, find out what they want from you, and, more importantly, keep them coming back for more.
It's not just about selling products or services. Marketing also involves understanding your customers so that you can provide them with what they need in a way that suits them best. A good salon owner knows how to use their customer base as an asset as a resource for new ideas on how to market their business successfully.
And using software for salon management makes it easy for owners and marketing personnel. It allows them to send automated texts, offers, and marketing emails with better chances of customer engagement and conversion into sales.
Time Management
Time management is the most important factor in running a successful salon business. To improve your business, you must manage your time effectively and plan your day, week, and month, in advance. You should start by planning out how much time each task will require before it is begun so that there are no surprises later on when work needs to be completed quickly or on a tight budget. This lets you know how much time you have left for other tasks. In this regard, salon management software can be a great tool. Along with other key features, it is also advantageous regarding time management.
Customer Management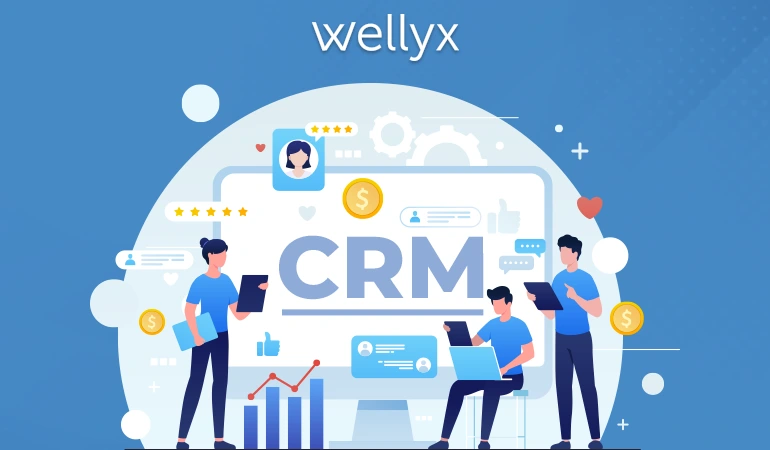 Customer data is a crucial part of your salon's success. It can help you identify trends and make smart decisions about what services to offer, how much to charge for them, and how you should communicate with customers.
The best way to track customer data is using a CRM system like Wellyx. This software allows you to store all sorts of information about your customers, including contact details, recent purchases, or appointments at the salon.
The best thing about these systems is that they enable businesses across industries, such as hair salons, who need access to their database without having any additional costs associated with its implementation.
Staff Management
In business operations, you cannot ignore the part of staff management. If you cannot keep a check on the staff at your salon, you might face critical issues regarding serving clients. You must take care of your employees by assigning tasks and evaluating their progress.
Using salon management software also helps in staff management. It enables you to track employee attendance, performance, and customer reviews about their expertise. In addition, these software solutions also enable you to book appointments following the availability of staff and experts.
This way, you can take advantage to ensure maximum customer satisfaction by providing the best beauty treatments.
Inventory Management
Inventory management is a continual process of tracking and identifying items in your business that have been sold or used and those that are still available for sale. It is important to track all inventory levels to ensure that no one has "forgotten" something important and can't sell it again at some point.
Inventory management features incorporated in salon management software always help in tracking inventory. They also provide insight into how much stock you have on hand at a given time so you can make informed decisions about ordering more or less when needed.
Not only does this help reduce waste, but it also increases profitability by reducing the risk of theft or loss due to overstock.
Financial Management
Financial management is managing a business's financial resources and operations. This includes cash flow, revenue/profit, bank accounts, and credit cards. A salon's revenue and expenses are managed by its accountant, who tracks them monthly.
All these tasks are quite time-consuming, besides being critical for the financial health of a salon business. The reporting feature of your salon booking software makes it easy to cope with these matters. You can utilize it to create sales invoices, track cash flow, and all other financial essentials.
Online Booking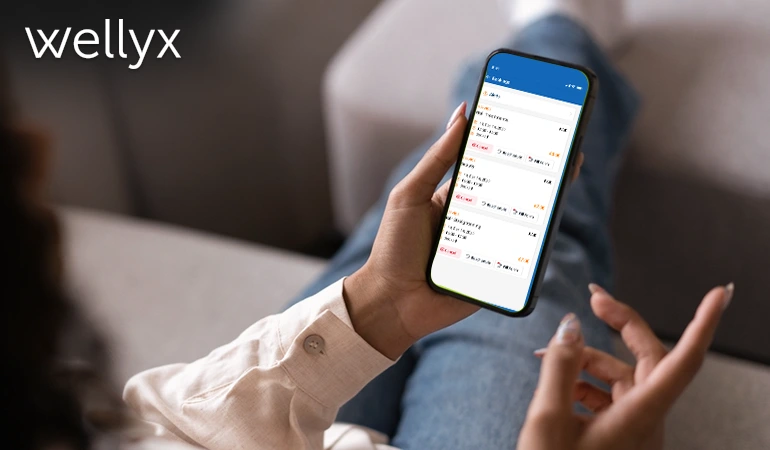 Online booking is a great way to get bookings. It is convenient for clients and can be integrated with your website, social media, and branded app connected with your salon management software. Here are some ways that online booking can improve your salon operations:
It allows you to get more business from existing clients by making it easy for them to book appointments online.
Your website is already built, so you don't need to worry about creating one from scratch. This means that the site will look professional from the beginning. This makes it easier for people who visit this page on their mobile devices.
You will attract new customers who might not have considered using your services because they are afraid of taking time off work during peak hours like lunchtime or evenings when most businesses are closed.
Conclusion
Get Everything You Need to Manage Your Salon.
Wellyx is an all-in-one solution to manage clients and staff. You are free to monitor all the activities of the salon through the app.
Manage staff online
Handle clients online
Automate communication
Manage appointments online
BOOK A DEMO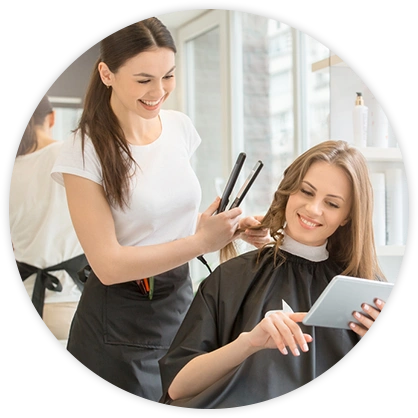 Improving business operations always results in increasing profitability, enhancing customer experience, and improving the brand image in the market. From the above discussion, you can idealize how salon software can help your business improve its operations and stand out from the rest of the market.