Cleanliness is essential in all fields of work, services, and products, and customers always look for cleaner options. Specifically, when it comes to health clubs, gyms, and spas, customers sign up for the most hygienic ones. Despite the availability of state-of-the-art equipment, advanced gym management software, and highly professional trainers, if you fail to provide a clean environment to your members, you will lose them very soon.
According to a recent report by IHRSA, about 56% of gym members expected their gyms to be free of germs and bacteria. The same report further tells that around 90% of members do not renew their gym memberships due to a lack of cleanliness at the fitness center.
Similarly, if a fitness center is perceived as unclean, the customer retention rate can fall to 52% from 90% and customer satisfaction ratings to 43% from 83%. In this article, we will discuss what aspects make cleanliness important for the retention and satisfaction of gym members. And how being an owner, you can ensure gym cleaning to maximize your customer satisfaction and loyalty level.
Consequences of Ignoring Gym Cleanliness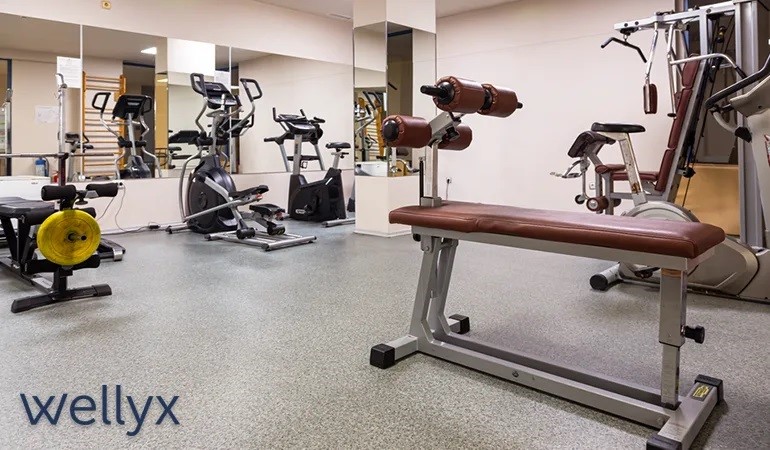 From the stats discussed above, it is easy to understand how important cleanliness is for fitness businesses. As a fitness center owner, if you do not care about hygiene at your facility, you might face the following consequences.
1. Damage To Business Reputation
Customer satisfaction is one of the keys to the reputation of a gym facility in the market. If you fail to provide a clean and healthy environment at your gym, you will lose customer satisfaction.
And when you lose customer satisfaction, they will not just look for other gyms but also discourage potential customers. Dissatisfied gym members will be marketing the gym negatively, harming its reputation in the market.
2. Loss of Existing Members
By ignoring the cleanliness aspect of your gym, you will not just put your gym's reputation in the market at risk but might also lose existing members. When they start feeling that the gym is becoming the house of dust, odors, and grime, they consider it a sign of time to cancel their memberships.
Hundreds of fitness enthusiasts believe that losing business will not take much time if a fitness facility fails to meet hygiene standards. Gym membership mana holders perceive that the gym management does not care about their health and safety, so they quit.
If they cancel their membership, they will share their experiences with family, friends, and even their social circle. And they will indeed not pose any positive image of the respective gym.
3. Scarring Of Potential members
Similarly, ignoring the cleanliness in a gym can also lead to the scarring of potential members. Most of the time, when people get serious about joining a gym, they tour their likely gym facilities. And when they find a gym full of dust, grime, and odors, why do they consider it?
A dirty gym tells them you do not care about their health and safety and only look for money. And it is demanding that they will join your gym despite feeling insecure and unvalued. This way, it can result in losing a lot of revenue.
4. Making People Sick
When the owner does not prioritize cleanliness and disinfecting the equipment and surface, thousands of bacteria will likely exist in the gym. This can lead to making your gym members sick. Multiple infectious germs can result in health issues like ringworms, staph, MSRA, and many others.
Such infections do not stay limited to one person. They spread quickly when members use the same equipment. On top of that, it will not leave any good impression on members, and they will start going.
5. Equipment Malfunctioning
The harms of ignoring the gym's hygiene standards are not limited to the members and gym repute. It also results in the equipment malfunctioning if they are not eviscerated for a long time. It will also cause monetary damages; as a wise gym owner, no one will want to face that issue.
How Does Having a Clean Gym Play a Role in Customer Satisfaction and Loyalty?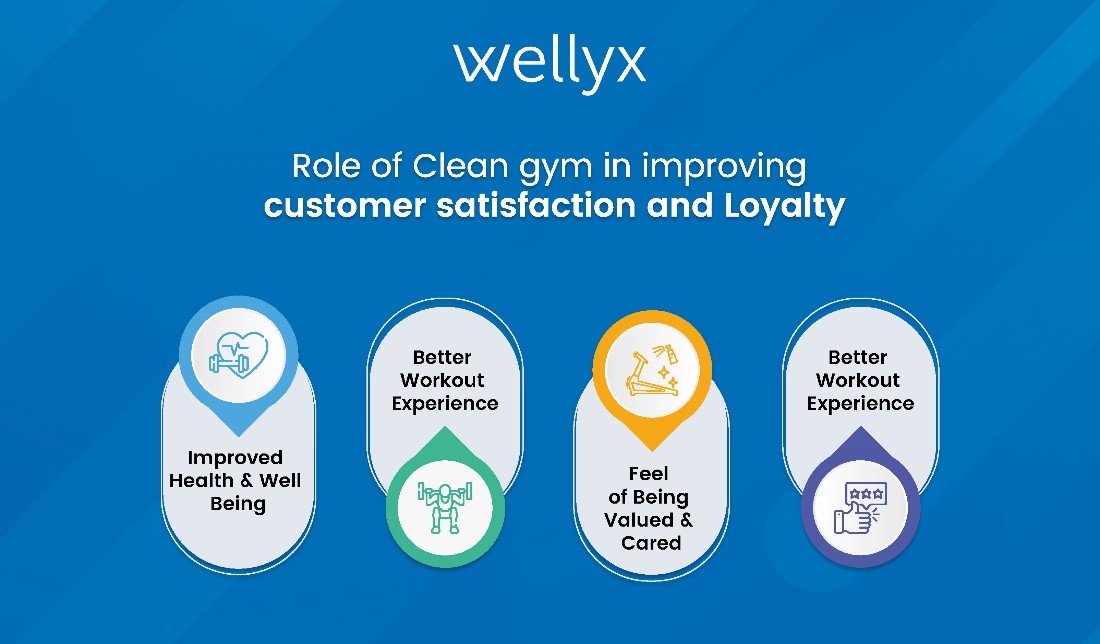 Caring for the gym's cleanliness benefits the gym owners in many ways and helps them explicitly boost customer satisfaction. When they feel valued and cared for, they will have no point in canceling the gym membership. Even they will recommend the respective gym facility to their social circle.
Here are some ways gym cleaning plays a role in customer satisfaction and retention.
1. Improved Health and Well Being
Being a gym owner gives your clients a clean and safe environment, and they feel amazing. They work out without fearing the bacteria and germs that can affect their health. The more they feel safe, the more they will love the gym because they will get fit and more muscular instead of dealing with diseases due to an unclean environment.
2. Better Workout Experience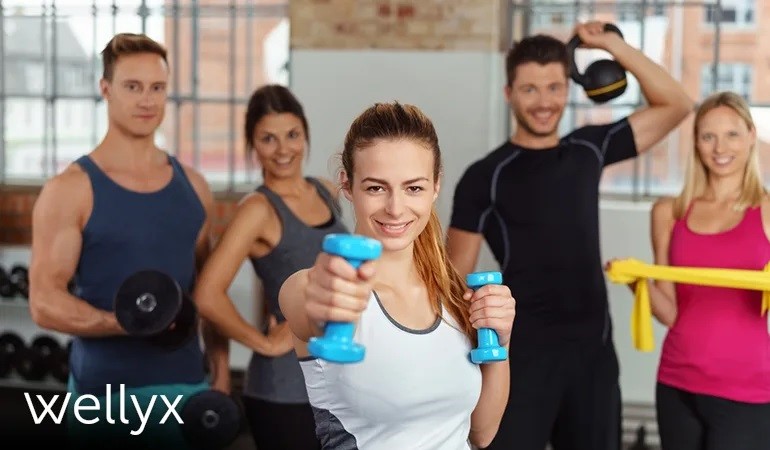 When gym members can use desired equipment without fearing infections, they will get a better workout experience. And this can be achieved by disinfecting the equipment before a second person uses them.
The better workout experiences your gym visitors will get, the better they will communicate about your gym in their social circles. And this will help you not only retain the existing members but also attract new ones.
3. Feel of Being Valued and Cared
When you provide a clean gym environment, it depicts that you care about the health of your gym members. This aspect always plays a vital role in boosting customer satisfaction and loyalty. The more you value your customers, the longer they will stay as gym members.
On top of that, when customers know they will not be getting any germs or infectious bacteria, they will work out to their best. And when you enable them to gain the maximum, why will they look for any other fitness facility?
4. Positive Impression on Potential Members
The cleaner and healthier environment you provide to your members, the better impression it makes on the potential members. As discussed above, when people get serious about joining a fitness club, they look for a clean and friendly facility and go for trails.
So, suppose you can provide clean gym facilities. In that case, you will leave a positive impression on customers during trial sessions and will surely turn them into permanent members.
How Can You Promote Cleanliness in Your Gym?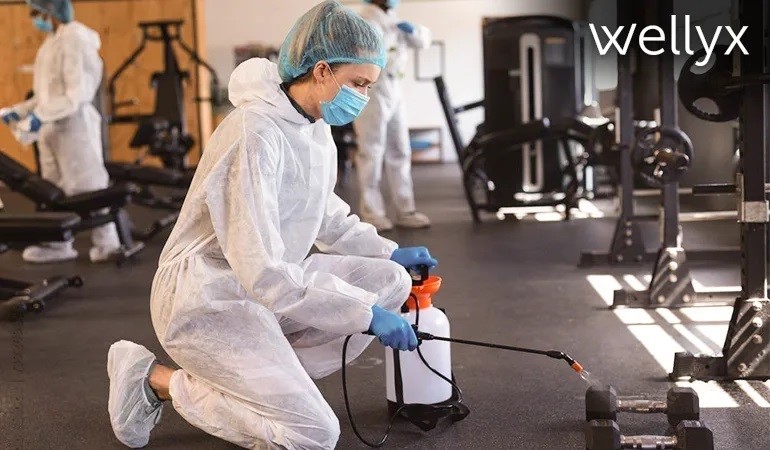 There are a lot of strategies for being a gym owner you can use to promote cleanliness in your gymnasium. The more you strive for cleanliness, the better you will be at making your clients happy and satisfied. The following are some practical ways of promoting cleanliness at your fitness center.
1. Offer Free Equipment Wipes
Besides having a professional staff for the gym cleaning job, you can also promote cleanliness by encouraging members to use wipes before using any equipment for training and workouts. In this regard, you should be providing them with free equipment wipes.
This will help promote cleanliness and make your customers feel cared for and valued.
2. Encourage Hygiene with Posted Reminders
If you use gym management software with a branded app, you can also send your gym members reminders regarding cleanliness habits. It will also help you ensure they are aware of the cleanliness precautions.
Apart from using the branded app, you can also use banners and posters regarding cleanliness habits within the gymnasium's premises. It will also benefit in reminding equipment users to take cleanliness measures to avoid infections.
3. Encourage Sanitization Habits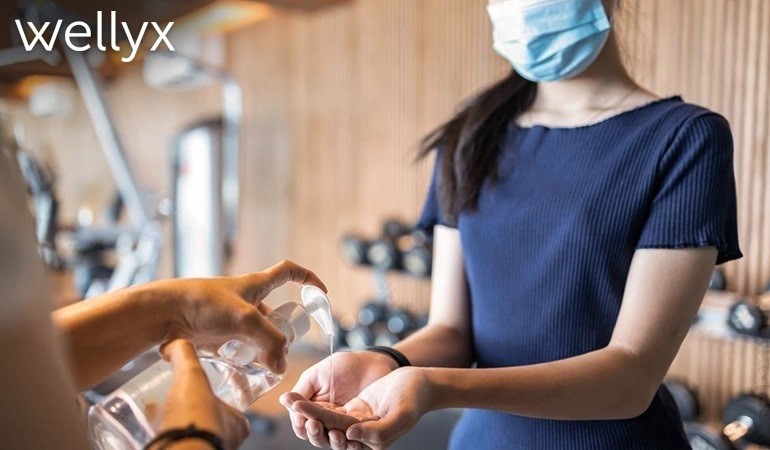 In addition to encouraging members to use the wipes for equipment, you can also ask them to use sanitizers before and after using different equipment. You can even provide sanitizers for the locker room, toilets, and at the entrance.
This will help you ensure that your gym members are not getting germs and infections while working out. It is also beneficial to practice to maximize customer satisfaction levels.
4. Effective Staff Management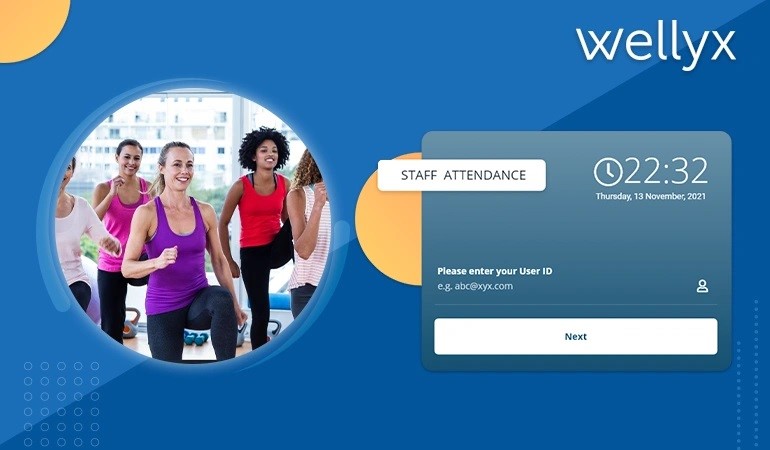 Effective staff management is also a great way of promoting and ensuring cleanliness at your gym. When your staff is available to clean equipment and workout areas after each session, it also positively impacts your customers.
Gym Cleaning Checklist
To ensure the best practices of cleanliness at your gym to maximize comfort and satisfaction for your customers, you should clean the following areas.
Workout area
Entrances/Reception Area
Locker rooms
Washrooms area
Floors
Office spaces
Gym mats
Wiping equipment
You should also consider the frequency of cleaning these areas depending on the gym opening duration and number of training sessions. Ensure your staff cleans every space after every two or three hours. You should also disinfect chemicals so your members do not get bacteria and avoid getting ill.
Takeaway
Health and personal care are critical objectives for anyone who joins a gym or a fitness club. Providing a hygienic and friendly environment always helps them maximize their gains without worrying about getting germs and infections.
The above discussion helps us understand how a clean and safe gym plays a role in customer satisfaction and retention. No one likes to get ill instead of getting healthy and fitter. So, those gyms which provide a clean environment enjoy increased sales and never lose their members.
Grow Your Revenue with Gym Software By +133 %
Easily streamline all the operations of the gym
Easy to schedule all the classes
Easy to engage with customers
BOOK A DEMO