A salon location is one of the most critical aspects of your business. It will determine how many customers you get, how much money you make, and even what services are available to clients. However, finding a good location for your salon can be challenging if you do not know what to look for. This blog explores common concepts when choosing the best place for your salon business, from building style to transportation access, and offers tips on finding a spot that fits all your needs.
Why Location Matters for A Salon Business?
For a business-like salon or spa, location matters a lot. It impacts the business in multiple ways, such as;
1. Impacts on Sales
The location of the salon management software business mainly impacts its sales. If your salon is in a crowded area where your targeted audience is in significant numbers, you will get more deals. On the other hand, if you find a location with less crowded surroundings, you will have to invest a lot of money in marketing to generate sales.
2. Impacts Expenses
Business location matters a lot when it comes to expenses. Based on the locality of your business, you will be bearing expenses. You might have to bear more rent or building costs if it is in a great area. Similarly, it is in a less crowded and heaper area; you will have to bear more on marketing to let people know about your services. However, you might be saving on building costs.
3. Business Exposure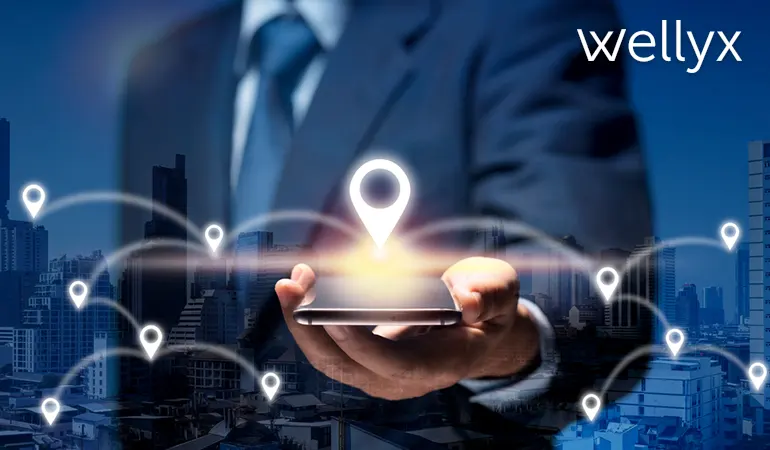 More importantly, the location of such a business is the key to its exposure in the market. If your business is visible to your customers, they will be more likely to buy your services. However, if it is in the backyards of a market or mall, you might have to struggle to attract customers and increase your sales. From these points, you can easily understand how important it is to choose the best location for your salon business.
Elements To Consider While Choosing a Location for Your Salon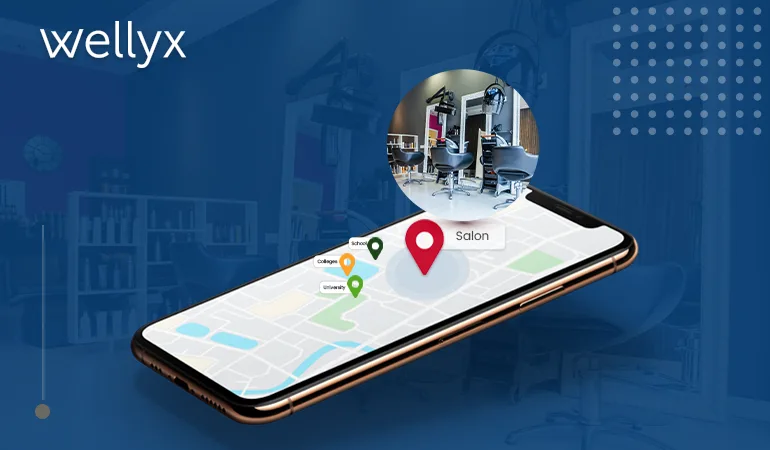 The location of your salon is an important consideration. It affects the overall business strategy and can have a major effect on the fate of your business. Here are some key elements to consider while finding the right location for your salon:
1. Traffic Patterns
Traffic patterns are another factor you should consider when choosing a location. These patterns can be seasonal, daily or hourly, local or regional. You may also need to account for the effects of other businesses in your area: if there's a big restaurant on one corner and an office complex on another, how will people get around?
2. Customers' Convenience
Keep in mind that the location of your salon should be convenient for customers. This means it should be accessible to public transportation and close to other businesses, residential areas, schools, colleges, and universities.
It's also important that this location is well-lit to see your customers as they enter the shop or salon area. The same goes for parking space availability. Not enough spaces nearby may affect your sales and profitability as people always look for salons with maximum convenience.
3. Competitors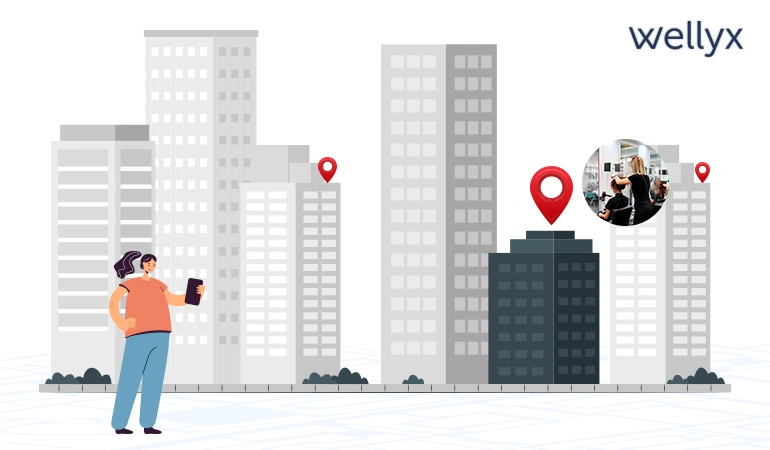 You should also consider the competition. The best location for your salon will be where other salons are already established. If this is not possible, you can look at other places with similar clientele and services as yours.
Another factor to consider is whether competitors are within walking distance of your target location. If so, make sure they do not have too much power over your business by showing up with their advertising materials around town so that people recognize it when they go shopping.
4. Population Density
Population density is a measure of the overall population in an area. In other words, it is how many people live in an area and how much space they take up.
Population density can affect your business because it determines how many customers you will have access to and whether or not you will be able to reach them with your services. If many people live in an area, you will have plenty of potential clients to interact with. And if few people live nearby, there will be fewer chances of achieving sales goals.
5. Surrounding Businesses
Surrounding businesses and market environment are essential when looking for salon locations. A busy street is suitable for a salon because it will attract customers. The location should also be convenient for your customers, meaning they can quickly get there without driving or taking public transportation.
Another factor is accessibility by foot. If you are looking for a location where walking is not always easy or safe, this may not work out well for your business plans. However, if there are sidewalks nearby and other infrastructures, such as bike lanes or benches nearby, these features may help increase foot traffic when walking might not otherwise be possible. For example, during certain hours of the day, traffic tends to pick up on certain streets due to nearby events.
6. Neighborhood Ambiance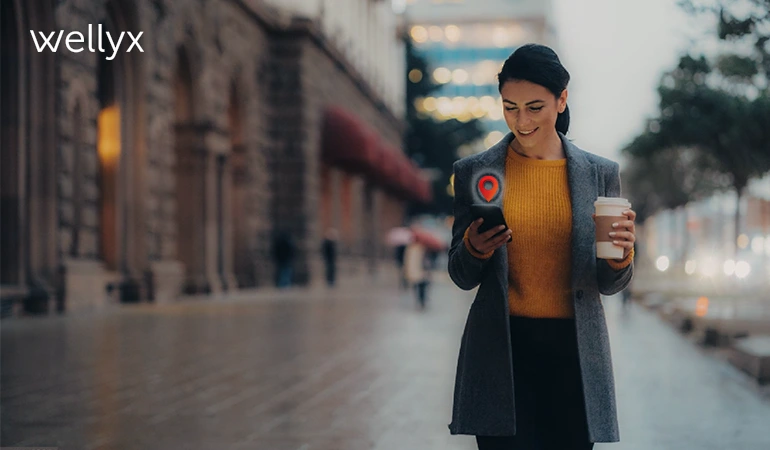 When choosing a location for your salon, it is vital to consider the neighborhood's ambiance. Here are some factors that can help you understand neighborhood ambiance;
Safety: You should look for places where there is no crime or violence in your area and where people can walk around without any fear of being attacked by criminals or mugged.
Cleanliness: It is also essential to choose locations where trash bins are kept clean and emptied regularly so as not to attract rats which might make customers feel unsafe walking in those areas after dark hours.
Infrastructure: Make sure there are enough parking spaces near your chosen place. So that customers can easily find parking space when they come to visit you at night after work ends early afternoon due to traffic jams caused by heavy rains/storms, etc.
7. Zoning
Zoning is the legal process of dividing land into different districts, each with its own rules. The zoning laws are designed to keep land use compatible with the surrounding area. They help regulate the types of businesses located in a given area.
The zoning laws for your salon will depend on what type of business you plan to open: retail, office, or restaurant. You will need to know whether there is already an established business in your neighborhood that sells similar services as yours and, if so, how far away it is from yours. This will help determine where exactly you should place your salon storefront.
8. Safety
Safety is important. It should be the number one priority when choosing a location for your salon. The health and well-being of your staff, customers, and clients are paramount to you and us, so we want to ensure that our location is safe for everyone involved.
Conclusion
Get Intuitive, Powerful, and Cloud-Based Software to Manage your Spa.
Enhance your spa with all-in-one and simple software with attractive features to handle all the appointments and bookings online.
Increase productivity
Automate operations
Personalized guest experience
BOOK A DEMO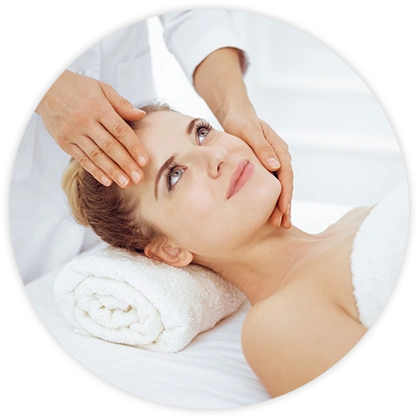 From the above discussion, it is easy to choose a location for your salon following the tips. You must take time, research, and ensure all of these factors are considered before deciding where best to open up shop.
Once you have decided on the salon location, it is the best time to look for other business essentials like salon management software, salon treatment equipment, and hiring professional staff.