Creating influential culture is not only for business organizations or office platforms. Your culture speaks for your brand, no matter what business you run!
Your company culture shows the way of your life. It speaks about your values, beliefs, and goals. It applies to your clients the same way it does to your employees. An influential culture sets a positive mindset for employees and members. With a positive mindset, you, as a business owner, observe your clients and staff on a progressive path.
Culture highlights your brand identity. It gives the vibe of the overall surroundings. It sets some norms in the business that everyone has to follow. Your culture is a combination of values, beliefs, and goals. Overall, it shows the personality of your brand. How you feel about your brand and how they represent it when outside.
Developing a Great Fitness Culture at Your Gym!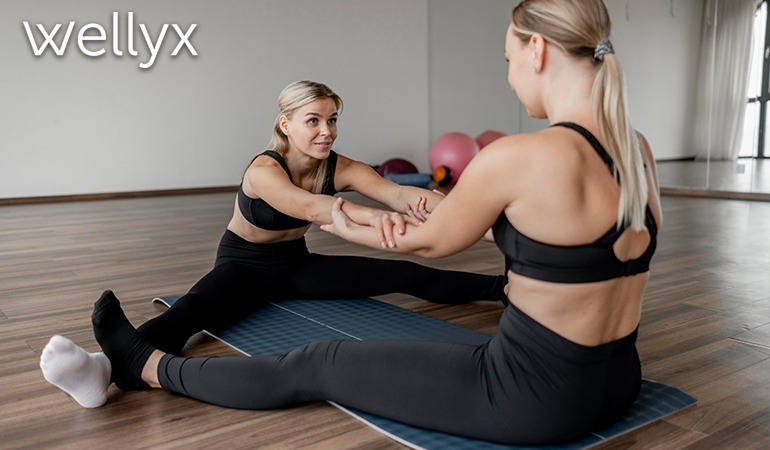 In this era, where we are so busy in our lives. Finding time for someone is difficult. A gym is a place we go to release stress. Meeting with like-minded people is all fun, and it motivates people to reach their goals. Fitness culture is how you create the environment for your clients. Give them a reason to be loyal in the long run.
In this era, where the competition is so high, customers find a lot of options. If you provide an environment that suits the client's taste, you give them a reason to stay with you for longer.
Here we will discuss developing an influential fitness culture at your gym. These are:
Six Reasons You Need to Have a Great Fitness Culture
Fitness Culture Builds a Happy Community and Increased Social Media Presence
Tips to Create an Effective Fitness Culture
Six Reasons You Need to Have a Great Fitness Culture
1. First Impression – A Key to Getting Your Customers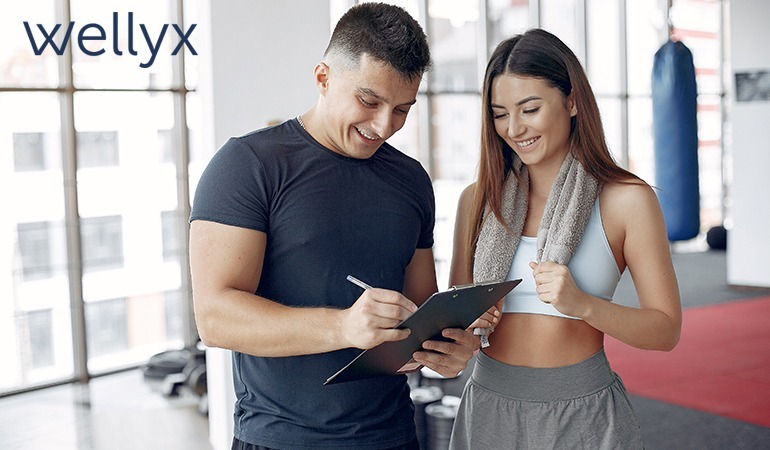 It is generally said that the first impression matters most. The research shows that your first 8 seconds matter most to leave an impression on the other person. This is true for the fitness business, as well. Your clients' first visit makes the most of the chances of whether they will join you. This makes your brand trustworthy and sets a reputation in the market.
So, having excellent fitness culture means you are giving your members a great experience!
2. Great Fitness Culture = Happy Members
Having a great experience at the gym makes your clients happy. Happy members do a great favor for you – word-of-mouth marketing. They ask their friends and relatives to join the gym for a wonderful experience. Look at the fitness culture at Meridian Fitness as an example. Though the gym is located in Greenwich, London. You can access the community anywhere in the world. The blog section shares a lot of information to help you make your fitness routine better.
So, by offering a better, inclusive, and fun culture, you can keep the members motivated to achieve their fitness goals. You can also choose the right software solution for your fitness business to make your clients happier.
3. Happy members = Increased Retention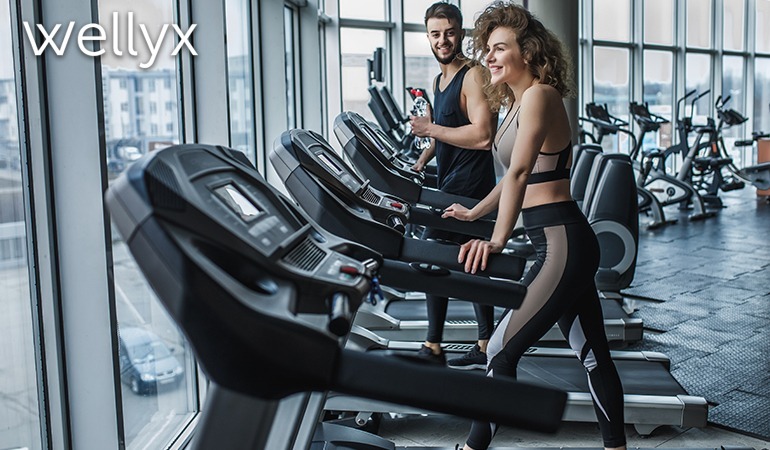 Happy members mean to be consistent with the membership for longer. Having an incredible culture with like-minded people feels like a community that is a reason to build a strong foundation for any fitness business. Members' retention is the synonym for members' loyalty. This happens only when your clients prioritize your business over the others in the market. They do not jump into the other business just because they offer a discount for initiating the package.
Only those fitness businesses are thriving, offering great group classes experience, keeping the members engaged, and sharing some fun elements. They not only offer popular classes and great packages but also create an environment of the community.
These brands focus on creating a vibe that keeps people inspired, motivated and goal-oriented. This keeps the members' energy high, giving them the best experience.
4. Increased Retention = Good Brand Image
Your fitness culture is both for members and staff. They always keep your clients coming back to you and bringing more customers along. This means an increased retention rate. In addition, this will enhance the reliability of your fitness studio, in other words, a good brand image.
The happy members are the face of your brand. They discuss your brand name everywhere, enhancing your brand's reputation.
5. Good Brand Image = More Customers
When you have a good brand image, it brings in more customers. The people outside your fitness studio wish to join your gym. Many fitness studios introduce referral programs to get more customers. However, with a good brand image, you do not need referrals like before; your brand name speaks for itself to convince more customers to join your studio. Above all, marketing efforts pay you good results.
With this set in mind, your brand sounds distinctive, and it is the outcome of influential fitness culture, no doubt!
For more insight, read our blog on 10 Strategies to Gain New Members in Gym.
6. More Customers = Increased Revenue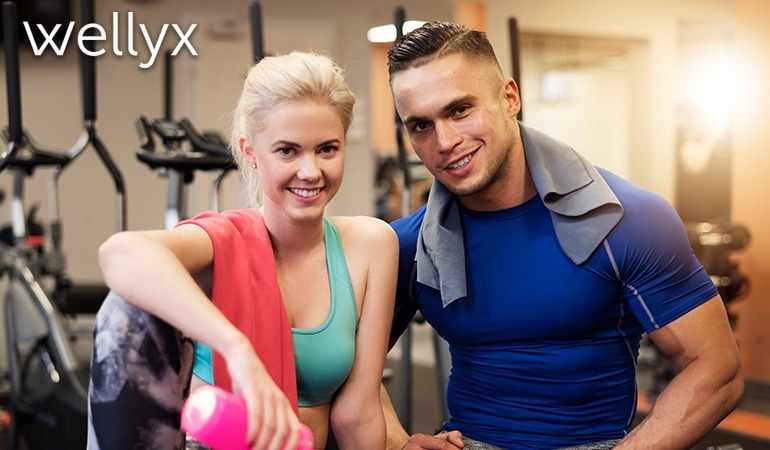 More customers generate increased revenue – a happy moment for all the entrepreneurs.
When you have a long list of customers to deal with, it means your business is growing. The growth in the business is the happiest moment for entrepreneurs. Moreover, your efforts to give your gym an influential fitness culture pay you well and brings in more customers setting a good brand image.
This is the outcome of the fitness culture you have provided to your clients!
Fitness Culture Builds a Happy Community and Increased Social Media Presence
Creating a fitness culture means you are building a solid community. A strong community in your gym develops a strong bond with the other gym members. The strong bond keeps them connected to your brand. This also creates other people's interest in your brand, and they rush to join your gym. Your brand uses word-to-mouth marketing without spending a single penny.
Make sure to share your philosophy with your members and staff to keep them aligned with the fitness and organizational goals. This will create harmony, and everyone will have clear thoughts about what they must achieve.
Moreover, creating various options, possibilities and opportunities will help more people to connect with your brand. Also, try to add a fun element to your gym; this will keep the clients developing a solid bond with your brand.
Give the sense to add the gym as the third priority in their lives. The first priority is spending time with the family. Second comes professional life, where we spend time with colleagues and business partners. Third is, of course, the gym. Give your members a convenient time to relax and have fun preparing for fighting the following day's challenges.
Increased Social Media Presence
In addition, your clients share happy moments with their social media friends. Having comments and reactions on such posts creates a social media presence, which is how your brand catches sight. The other people on the profiles check the clicks and might go to the website to check the offerings. So, your brand gets more viewership. More people come to join your studio, and it is another way to get more followers on social media pages. The increased number of followers gives a good image that your brand has excellent fitness culture. Adding pictures on social media has the following benefits;

The brand name gets highlighted.
People show engagement through different posts and stories.
Enable the brand to get increased followers
Tips to Create an Effective Fitness Culture?
Your business needs to define your culture. Adding unique features will specify your brand's uniqueness.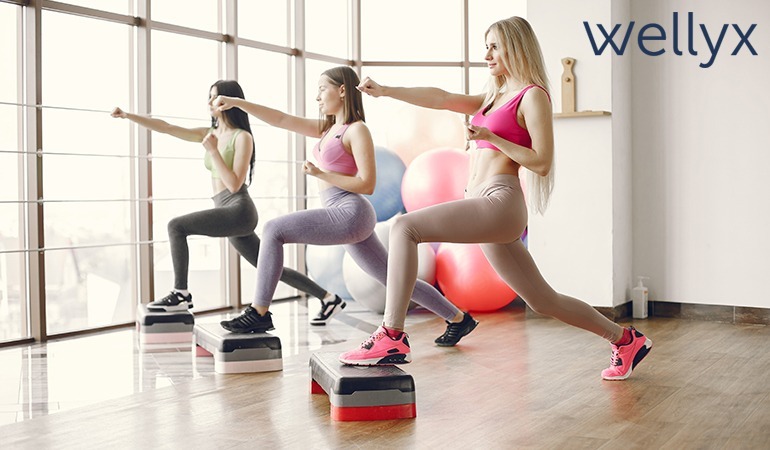 Here, we have listed some features that will help you identify your fitness culture;
1. Know Exactly What Your Business Stands For
Though this sounds very basic, however, it is critically important. You need to understand the nature of your business. This will also define the fitness culture that will align you with your beliefs and behavior.
Your culture defines your way of life. It is about your approach to fitness. No matter if it is group fitness classes or dance classes, your approach should be the same. It can also be that you want to add a fun element to the group fitness classes or make your members feel more comfortable with the gym equipment.
Stating exactly your approach to your customers will keep you and your members aligned with the goals.
2. Have a Compelling Vision Statement, Values, and Beliefs
Make a clear mission and vision statement. Be clear about your values and beliefs. Intricate your values and beliefs with the fitness culture, putting them into action.
You can highlight your studio culture with music, colors, designs, signage, and décor. This will also show a specific theme of your studio that will define the fitness culture at your gym. Moreover, share content that is relevant to your brand. Adding videos on the business website will specify your brand culture.
3. Give value to Your Employees
To create great fitness, appreciating your clients is the best way out. Your employees play a significant role in creating the culture. So, keeping them happy and satisfied with the work is the best thing you can do with your brand. Make them feel that you value their time and efforts.
Value your employees with performance prizes, gifts, and cards. When you hire new employees, share your values and appraisals with them, so they know your culture. Also, hire professional and qualified fitness instructors who instill a to-do attitude in the members.
Training plays a significant role in shaping the behavior of employees. Share some training courses with your employees and pay the bills. Your employees' refined skills are your success in other terms.
4. Set Your Goals and Make Them Happen
To achieve every milestone in life, you first set a goal. The same is true about the fitness culture. You must introduce your culture to the employees, members, and staff. Make sure to align your mission and vision with the fitness culture.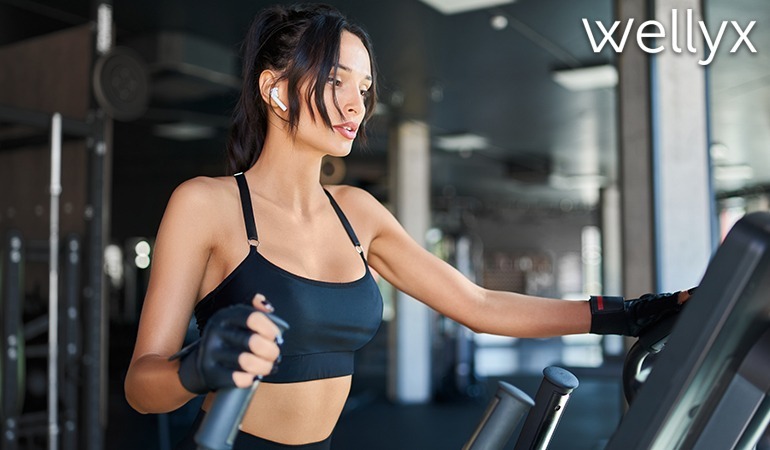 Develop an effective fitness plan and make it happen. Creating an effective plan is essential, but it demands struggle and effort. Facing fitness business challenges, tackling them, and achieving fitness goals is the primary concern.
So, an effective plan holds specific importance in achieving a fitness culture.
5. Enforce Your Fitness Culture
You may feel it is strange. However, you should implement a fitness culture at your gym. It is essential to describe a few words about your brand that shows the fitness culture. You must ensure that the culture you imagine is implemented by all means.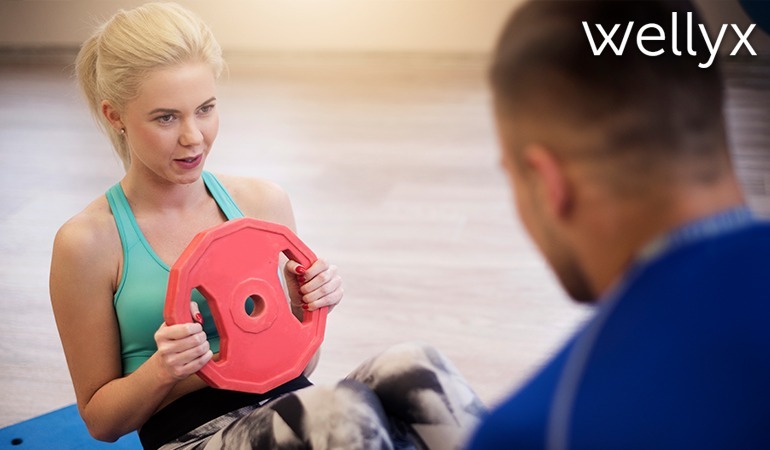 Moreover, ask your members to set realistic fitness goals that they will achieve. Keep your goals specific and set a time frame to achieve them.
If you want to set a culture where everyone should greet everybody when they meet in the morning, this should be implemented at every level. This should be encouraged at every level if you want a friendly, welcoming environment.
Your management team behaves the way it sets an example for the members and colleagues. If something happens wrong, management should take notice. Also, appreciate your employees and show them your support.
6. Create a Sense of Community
Creating an influential fitness culture is impossible without creating a sense of community. The fitness culture is how your members perceive your brand. while the community shows the bond between the members. It is how they behave with each other.
A fitness community creates an encouraging environment where the members collaborate and set goals to achieve.
Therefore, building a strong sense of community gives you an environment that helps your members achieve their goals. Members with the same goals set a target and try to achieve it together. To create an influential fitness community, you should share your beliefs, values, and goals effectively. In addition, this will help your members and staff be attached to your brand.
7. Culture and Community Go Side by Side
Culture and community are significantly linked to each other. It defines the unique attributes of your brand and shows your attitude toward fitness. This creates a culture that gets the attention of a particular group of people. Culture and community go hand in hand to get certain people back to you.
Influential culture builds a healthy community which is a reason to get more customers. Conversely, when people are unhappy with the studio rules, they might think of leaving the platform and joining the other, offering better options.
So, you are responsible for developing influential culture and community to give members a positive experience.
8. Broaden Your Social Circle
Fitness does not only mean going to the gym or exercising at home. It also means having a great social experience with like-minded people. The famous fitness studios offer various fitness classes, dance, and training programs for different age groups. This allows people to engage with people and build strong friendship bonds.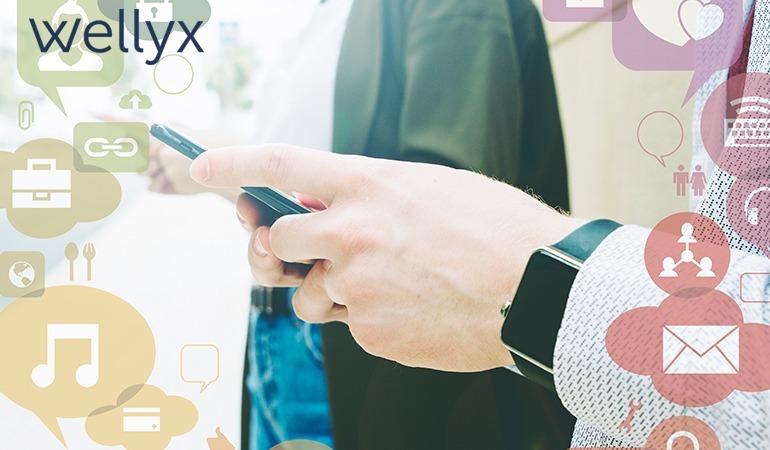 Covid-19 has permanently changed the fitness industry. It made us realize the importance of social life when we were locked in our houses having no social life. Lost connection with people had a significant impact on their mental health of people. Life gets all stressed when we don't meet people and enjoy no fun time.
So, creating influential culture and community is the way to live a healthy lifestyle!
9. Align Organizational Values with Your Brand
To create an influential fitness culture, you should align your fitness brand's organizational values and beliefs. The values, mission, and purpose and the marketing efforts should also be very aligned with the brand. This is how you will attract the people who love to share your values and are engaged with the brand personality.
Remember, the marketing strategy should be the face of your brand. It should represent the culture and personality of your brand. The fitness culture reveals how your staff interacts with your clients and how the clients interact with each other.
Covid-19 has changed the fitness industry trends and demands a slight change in the marketing strategy to stay aligned with the present trends.
End of the Line!
To build a solid and influential culture at your fitness business, define values, beliefs, and goals and ask everyone to stay aligned. This will create a culture that will develop a community of happy and loyal customers.
At your fitness club, make sure to give an environment to the people that make a difference in their lives but also in the lives of others!