Succeeding in the market is the primary goal of every business. Entrepreneurs take every step that they find beneficial to achieve their goals. Implementing management software is also one of the key steps many business owners take. For example, salon owners always look for ways that enable them to manage their business effectively, along with earning maximum revenue and profits. Salon software is found as a key solution for such business owners. This blog post discusses what challenges a salon owner faces and how salon management software can help you triumph in the market.
Key Challenges for Salon Businesses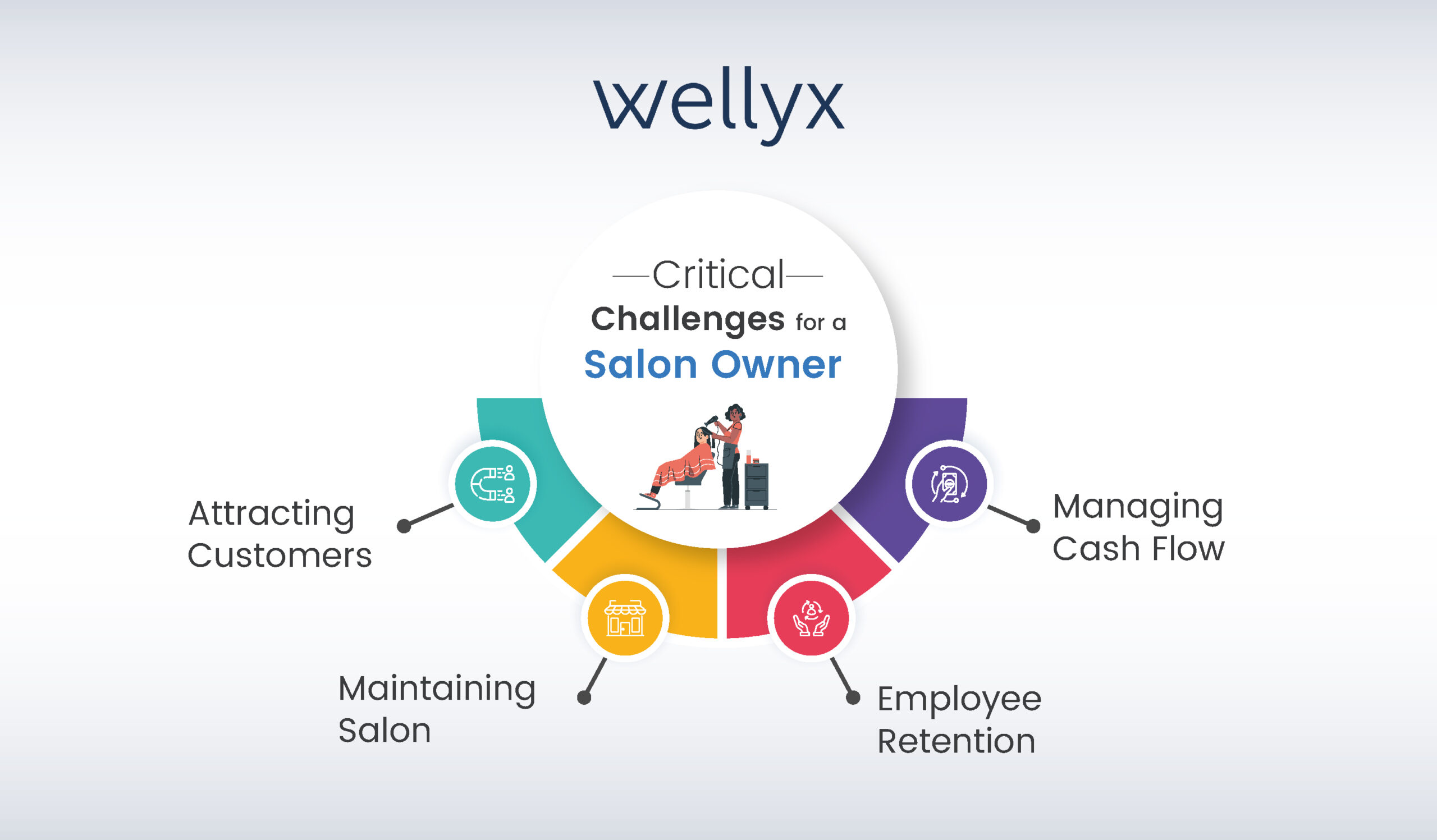 Running a salon business is not much easy as it may seem to some people. It requires plenty of aspects to be taken care of simultaneously. Here are some key challenges that salon businesses face.
1. Attracting Customers
One of the most critical challenges for the salon business is attracting customers and retaining the existing ones. The increasing number of salons in the market makes it tough for owners or management to keep their clients intact.
Customers always look for a facility that provides better services at affordable prices. This makes it hard for those who offer similar services at higher prices. Similarly, the equipment and technology aspects are also important in attracting new customers.
2. Maintaining Salon
Salon maintenance is another challenge for business owners to go smoothly with their operations and maximize their gains. If you fail to maintain your salon's aesthetics, decor, display, equipment, and structure, you may lose customers' interest.
So, besides dealing with other salon management aspects, you also need to care for its maintenance and advancement over time to attract new customers while keeping intact existing ones. The better feel and experience you provide your clients, the longer they stay loyal.
3. Employee Retention
Employee satisfaction is also a key concern in businesses like beauty salons and spas. Along with providing the best facilities to clients, you must provide better employee training opportunities, salaries, and management.
It is not a decent practice to keep hiring and firing employees. It does not make any good impression on customers. Furthermore, hiring and training new people also costs a lot of money. This is a critical challenge for salon owners as they risk leaving trained professionals for better opportunities competitors offer.
4. Managing Cash Flow
Cashflow management is also a challenging aspect of business administration. Tracking income and outflow of money is essential for checking the progress of the business.
When you fail to keep a check on this part of the business, you may face plenty of unnecessary costs. It may also lead to higher expenses and lowering your profits. So, being a salon owner, it is vital to take care of cash flow and plan your strategies accordingly.
How A Salon Software Helps Businesses?
Salon software helps businesses to improve their revenue. By allowing you to manage your business more effectively, it can also help increase customers' loyalty by providing a better experience. Further benefits of using these systems are listed below;
1. Improve Revenue Generation
The software can be used to improve revenue generation in many ways. For example, you can use the software to create a loyalty program that offers discounts or other benefits for customers who visit your salon regularly.
The more loyal your clients are, the more valuable they are as customers and the greater profits you will make from them over time. In addition, membership programs allow you to charge monthly fees for access to special deals or services at your business location.
These marketing strategies can be very successful when implemented correctly. However, remember that not all businesses have enough cash flow available during slow periods, as we have seen in covid days.
2. Improves Customer Experience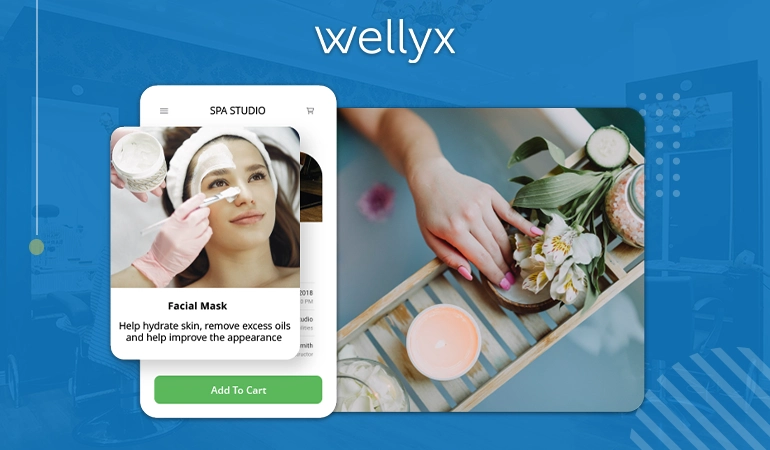 Salon software can also help improve customer experience. For example, customers are more likely to be happy with the service they receive and be satisfied with the products they use. They will be more likely to return for future visits. Your business will have more repeat customers who keep returning for more treatments.
In addition, when you have salon software in place, it is easier for you to coordinate appointments between clients and stylists. It helps everyone know when their appointment is going down on any given day.
A good salon software system allows businesses like yours easy access to all of its important information. It means there is no need for employees at each location to deal with the data collected as it is stored on the portal, which is accessible to the authorized admins at each location. It saves time overall.
With automated appointment reminders sent out via email or text message about;
Each booking session
Consistent membership redemption,
Automatic billing cycle management
Auto payment reminders during certain times of the year.
3. Effective Employee Management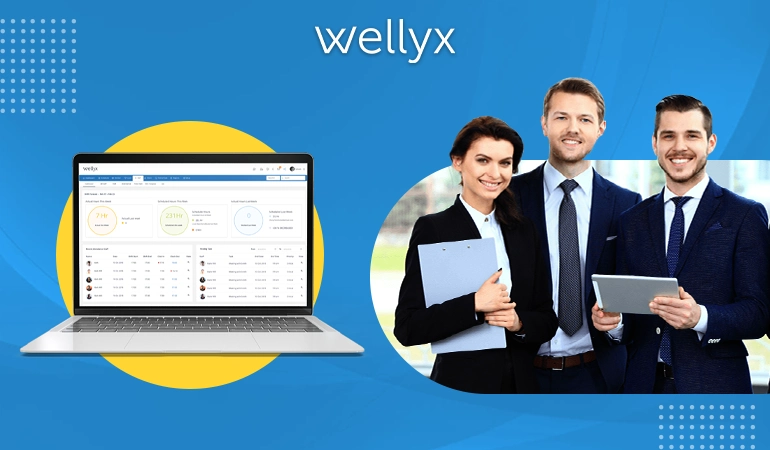 Salons must manage the schedule, payroll, employee database, and more. Salon software will help them do this efficiently. It has a feature that allows you to manage your employees' schedules in detail.
You can set up different shifts for each employee so that you don't have to worry about missing a shift or having an employee not show up because there was no time plan assigned for them.
In addition to this feature, it also offers other useful features such as scheduling times according to certain criteria like holidays or weekends. It also enables salon owners to pay salaries on time through direct deposit or ACH transfer into the bank account of each worker if they are paying them via paycheck.
You can also use it to track attendance status and generate reports based on various parameters like the number of appointments booked in the past month, etc. You can take advantage of sending reminders about upcoming events like monthly team meetings via email.
4. Seamless Financial Reporting
Financial reporting is one of the most central aspects of running a business. It's important to have accurate and reliable information on your business to make informed decisions, such as expanding or hiring more staff.
Salon software offers a variety of tools that help you generate financial reports in real-time, so you do not need to wait for days or weeks for them. You can also view historical data in an easy-to-read format to know what happened over time.
5. Automated Marketing
Automated marketing is a way to improve customer engagement and increase sales. It involves automated texts and promotional popup notifications sent to the targeted people via branded app.
Automated marketing is a cost-effective way to reach customers because it does not require hiring more staff or spending more money on advertising campaigns.
Important Features to Look for In a Salon Management Software
Salon management software is a must-have for any salon owner. It helps you keep track of appointments, bookings, and customers. You can also use it to keep your business organized and efficient. Here are some features that you should look for in salon management software:
1. Appointment Booking and Scheduling
It is essential to have an easy way to manage appointments to maximize revenues. The best salon booking system will help you schedule appointments quickly and efficiently.
2. Point of Sale
Every business needs a point of sale system known as a cash register or cash flow management system. This system helps businesses track their sales and expenses to make informed decisions about which products or services to sell or not sell regularly.
3. Branded Apps
A branded app is one that was developed specifically for your business. It contains all the information about your business, such as logo, logo design style, contact details, etc., making it easier for customers to navigate through using their fingertips rather than typing on a keyboard or mouse.
4. Secure Payment System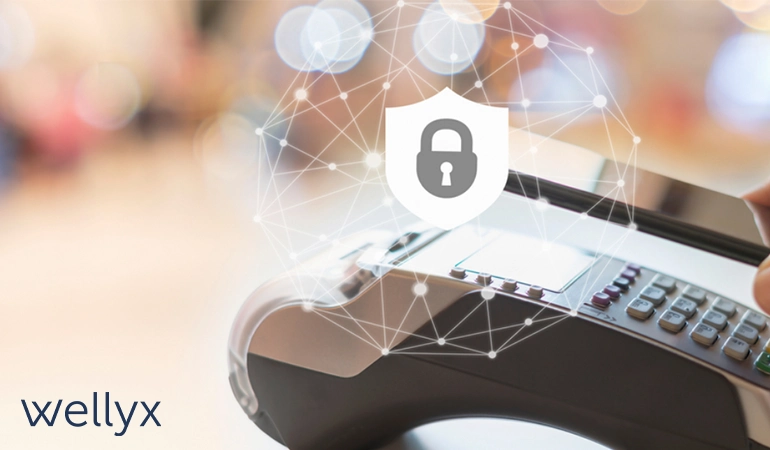 A secure payment system is the most important feature that you need to look for in salon management software. This is because it ensures that all transactions are made with the highest level of security and privacy.
Do you want your clients to be happy and satisfied with your services? You must ensure that your customers feel comfortable enough to pay for them online. You can do so through a secure payment system that allows you to accept payments from any place in the world.
5. Inventory Management
Inventory management is another feature that all salon managers should look for in salon management software. This is because it allows you to easily track all inventory items and accessories used at the salon. So, you know when they are running low or have been sold out.
This helps ensure that there will not be any problems with running out of supplies or having too much inventory. Such issues can lead to costly mistakes by other staff members who may not have been aware of these issues beforehand.
6. Staff Management
Your salon management software must have a staff section so you can keep track of who's working at the time and what they need from the salon. This can help you avoid scheduling conflicts and ensure everyone gets paid on time.
Takeaway
Succeeding in the market is the primary goal of every business owner, whether they are salon owners or a factory owner. They need tools to help them keep their business management aspects aligned and at their fingertips.
Get Everything You Need to Manage Your Salon.
Wellyx is an all-in-one solution to manage clients and staff. You are free to monitor all the activities of the salon through the app.
Manage staff online
Handle clients online
Automate communication
Manage appointments online
BOOK A DEMO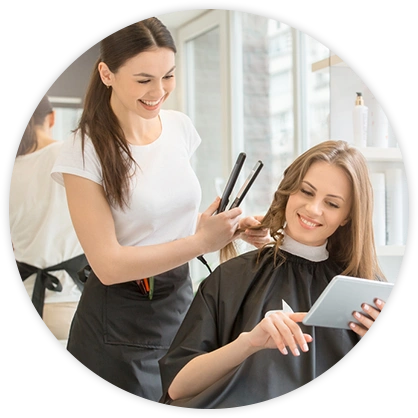 For salon businesses, salon management software serves the very best purpose. The above discussion can help you understand how it helps salon businesses to stand out from the market and maximize their profits.