So, you are considering opening a gym to get people back on the fitness track. Great!
But do you have a plan for accomplishing your dream? Being a successful fitness business owner requires much more than managing the gym equipment and an excellent location. It is such a more significant decision that it doesn't take a minute to decide. Instead, it demands special planning to deal with the marketing strategy, budget, staff, and other essential tasks.
Putting your ideas into implementation gives you a new experience. There are a lot of other things when you execute the plan. Consider all these things to open a new gym before you end up with nothing but failure.
To get you on the right track and not miss a single point, we have compiled a list of essential points you should consider. It includes all the factors you need to consider before spending a single penny.
Factors You Need to Consider Before Opening a Gym Business
Opening a gym: A Checklist
Taking a start in the gym business is the most challenging part; trust us! You must be thinking about opening the gym and asking yourself the question again and again, how much does it cost to open a gym?
Expenditure for opening a gym business varies greatly. It depends upon the location, the size of the gym, the staff members, and the quality of the equipment.
When you make a checklist for opening a gym business, consider all these points in the writing and plan your business accordingly.
It's no more a secret that the pandemic has made it more challenging to open a business. No matter how hard it is, your dreams should always be on the path to being achieved.
Being successful after fighting a challenging situation makes you an extraordinary entrepreneur. So, make your mind ready to fulfill your dreams.
But how to tackle a situation that is different for you?
Starting a gym business from scratch can be challenging, especially after hitting the worst pandemic. Let's help make it easy for you to count on the things that you may come across.
Setting Up a gym – The First Few Steps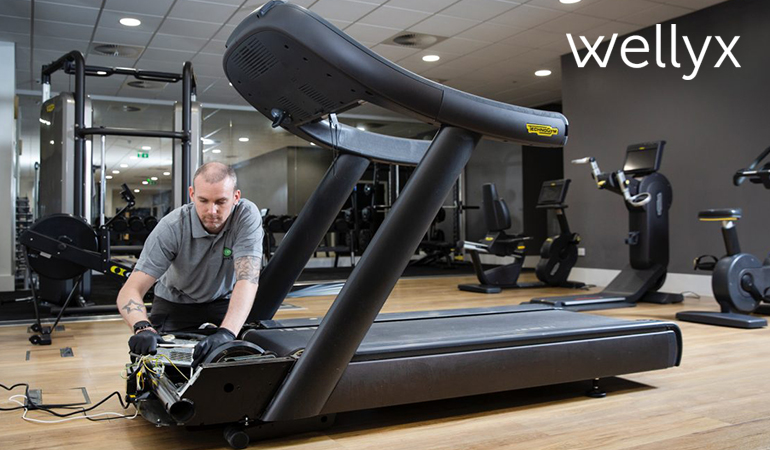 The tricky part in a business is taking the initial steps. From finding a location to set up the equipment to hiring the staff and the marketing efforts – all it needs special attention to climb stairs and reach the destination.
So, you want to open a gym but don't know where to take a start?
There are many aspects to cover when making a start. The destined point, number of people on staff, gym management software, gym equipment, and the insurance plan. These are a few of the many things that need to be taken care of.
Let's take start to discuss things in detail;
Be Qualified and Cover the Legal Side First!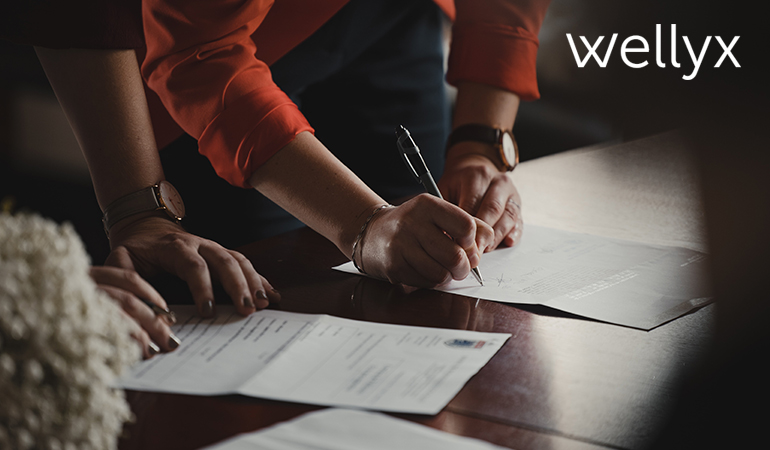 When you are going to open a gym, make sure to get done with the legal side first to get away from any problem that you may face later on.
Planning to open a gym in the US? Great! Check the state website for state licensing requirements and also the Small Business Administration for links. Fill up the licensing requirements to get rid of the illegal claims.
In addition, make sure to get an insurance plan that covers the damages, theft, general liabilities, property damage, and equipment recovery.
Gyms are the places where the risks of damage are always more. So, invest your money in buying an insurance plan that can cover you in the event of a loss.
Do you feel it is an expense? It may sound like an expense initially, but this will be the only thing that will help you get up from scratch to get back on your feet. No one will offer a considerable sum of money but only the insurance business plan.
Set Your Business Plan on Priority!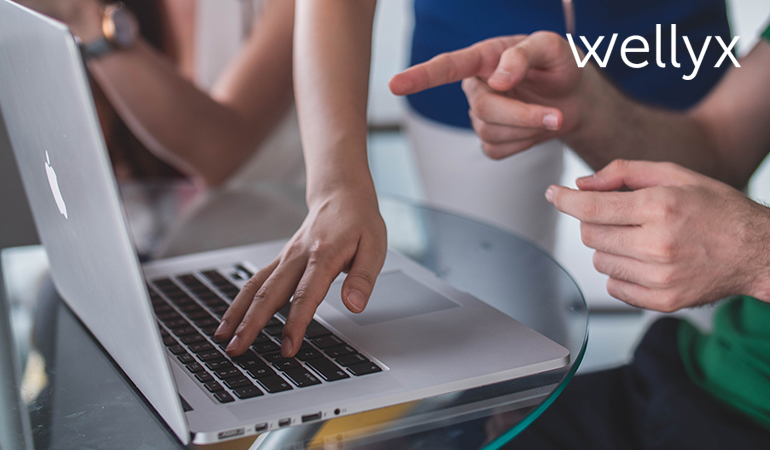 To run your business, you must have a clear business plan to keep things on the right track.
This is when you brainstorm all the necessary things to be there in your business, just like a mission statement. You can set your goal to be achieved for the first five years. The important part is to break down the success points into small milestones.
Take help from google! It offers various business plan templates to inspire you to hit your goals. This plan will help you step by step and make it easy to follow.
Find out the best gyms in town and collect the facts on how your gym business can succeed in 2022. This will only happen when you tackle the challenges gracefully.
Plan Your Pricing Strategy
Time to talk about money! Define a pricing strategy that sounds suitable for your business. what price would you like to charge for the frequent members, and how much would you charge for the membership plans? Also, fix the compensation costs for the employees and the number of staff members to manage the tasks.
Calculate all the costs, including gym location, software, equipment, overhead costs, and facility type.
According to the accounting software, it takes only $650,000 – $1000,000 to start a gym business from small to medium size. This amount varies from location to location and the quality of equipment and gym services you provide to the members.
Here is the essential guide to help you decide the budget: the right Pricing strategy to help you choose your Fitness studio.
An imperative point to consider when opening a gym in 2022 is ensuring to add the new fitness industry trends to your business model. Make sure it should not very rigid and strict!
Learn how gym management software can help you digitalize your business.
Choose the Right Gym Management Software
These days, when people don't want to stand in lines waiting to get the appointment time. The coronavirus has made it more necessary to get online gym management software making the appointment process easy and smooth.
These days – and even before Covid-19- businesses have used software tools to make the gym facility an ideal place for customers.
By implementing the gym management system in your workplace, the research says you are certainly uplifting your business to the maximum extent!
The best thing about the management software is that you are free from tedious tasks by automating the processes like; appointment scheduling, payment, monthly reports, renewing membership, and more.
Dun worry about managing multiple gym locations; the cloud-based management software helps you automate the business at multiple locations.
Finding the Ideal Location for Your Gym Business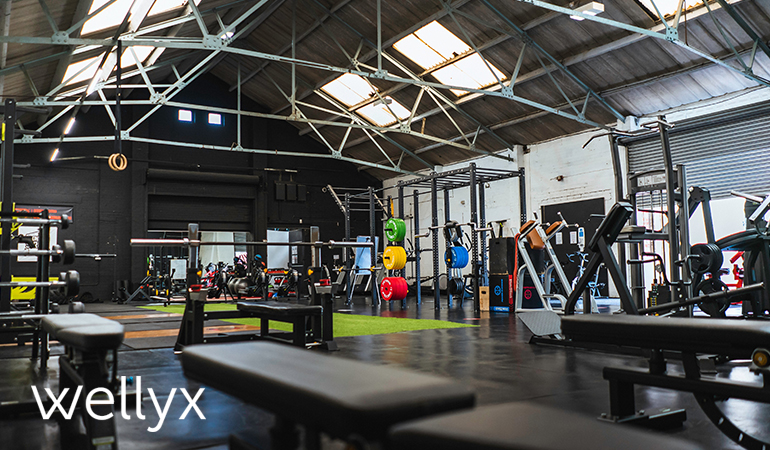 Finding out a suitable location is a great challenge. Agree?
Deciding the location for your business is the primary concern, no doubt. You want to choose a place ideal for the clients to come and join your fitness club. Sounds tough? Fret not; we will help you decide the location that can be an ideal place for your business.
The ideal location for opening the gym depends upon the size of the gym and the offerings you will make. Choosing a place with more traffic and more incoming and outgoing people increased the chances of getting increased memberships.
So, finding a place in traffic areas offering indoor and outdoor workout options and an efficient gym management software solution – means you are doing things the right way. Cheers!
Invest in the Necessary Equipment
Having the right gym equipment in your fitness club is one of the mains. Choosing the right gym equipment is necessary to retain your clients long-term.
When buying gym equipment, consider the space and check if the price is worth the quality. Otherwise, take a twist and choose another supplier to get the gym equipment of high value.
What estimated cost do you need to start a gym? For more in-depth information, check out our blog post on the Estimate Cost To Start A New Gym: A Complete Discussion for in-depth understanding and making a real price count.
So, you are ready to open a new gym and face the unprecedented challenges that will come your way, no matter how hard you try to go straight.
Be determined, be consistent, and face them dearly like a true entrepreneur!
Common Gym Start-Up Myths & Mistakes
Every business has different challenges, and so does the fitness business! Accept it; you will make some mistakes, too. Everyone does!
However, there are some common mistakes that you should avoid.
Don't skip the training and accreditation: as a fitness trainer, the gym members look to you for inspiration. Get proper training, certifications, and of course, endorsements. This will set the image in the clients' minds and motivate them to achieve their fitness goals.
Give some training to your staff on how to deal with the members. You and your staff are directly confronting the customers, so make you and your staff well-trained.
Don't begin without a client base: when you decide to open the gym business, ensure a solid client base first. It is challenging to start your business from scratch. So, make sure you have some dedicated clients who will join you. If you do not have such clients, start with the initial steps to win your clients first and then turn your small-scale business into the bigger one.
Grow Your Revenue with Gym Software By +133 %
Easily streamline all the operations of the gym
Easy to schedule all the classes
Easy to engage with customers
BOOK A DEMO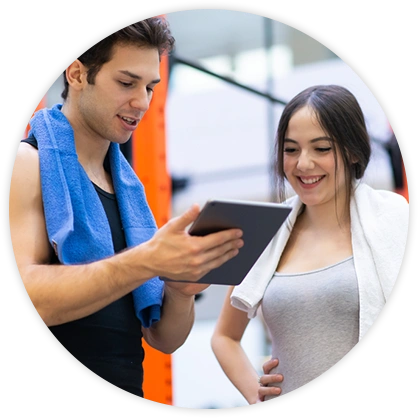 Don't ignore the equipment Quality: when you start opening the gym business, ensure not to ignore the equipment quality. Make sure the members have the best experience with the equipment. Choosing the cheap quality one will require you to pay more. But when you buy high-quality equipment, your clients get used to it and look no further. Instead, they become your free referrals to bring in more customers via word-of-mouth marketing.
Don't surprise your neighbors: A gym means some noise in the surroundings. Lifting the equipment creates noise, for sure. Also, jumping, dancing, cycling, etc. is the synonym for noise. Make sure to clear the situation with the neighbors before you set up the equipment. Because, in the end, you do not want disappointment when you have spent so much on this business. Sharing the matter with the nearby neighbors will keep you safe from loss.
Don't skip gym software: if you plan your gym on a larger scale, you need to get online software to manage your gym business. Make sure your gym management software runs smoothly and has all the features you need to manage your gym business. Without the software, it would be difficult for you to manage multiple tasks efficiently. Choosing the gym access control system will give you more free time and allow you to schedule your tasks quickly and conveniently.