A fitness business owner must take care of multiple processes like membership, payments, bookings,  invoicing, and reporting. At the start, you can use manual methods to manage processes, but once the business grows, missing a single process can cause many problems. You can't afford to repeat a mistake, but don't worry; the technology to rescue your dwindling business comes.
Take your business ahead by using a highly functional gym membership management software that helps you manage your existing customers but also helps you find leads and grow your memberships. Wellyx is a cloud-based software for gym membership management that help you streamline business processes and manage memberships in the way you want. It offers a long list of features you can avail of in one platform, unlike having multiple platforms and subscriptions.
Features of Wellyx Membership Management Software
Member Profiles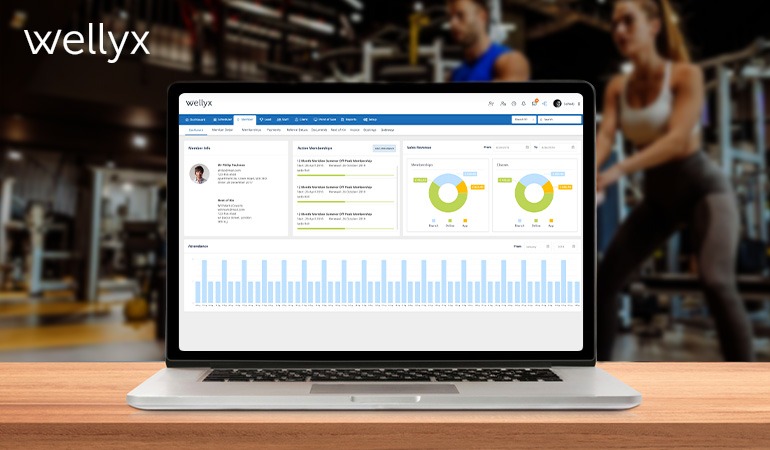 Membership management software helps you manage a member profile containing all a member's data. It includes primary data such as alias, name, contact information, date of joining, and payment information. Wellyx has a centralized membership management top feature where you can easily add, delete or modify member profiles with a few clicks. The detailed profile view gives you access to a member's membership type, bookings, services, and payment history. All the member data with a simple search eliminates the use of multiple spreadsheets or platforms to store the member information.
A member profile includes the following:
Name
Contact
Address
Package
Bookings
Appointments
Payments and Invoices
Attendance Management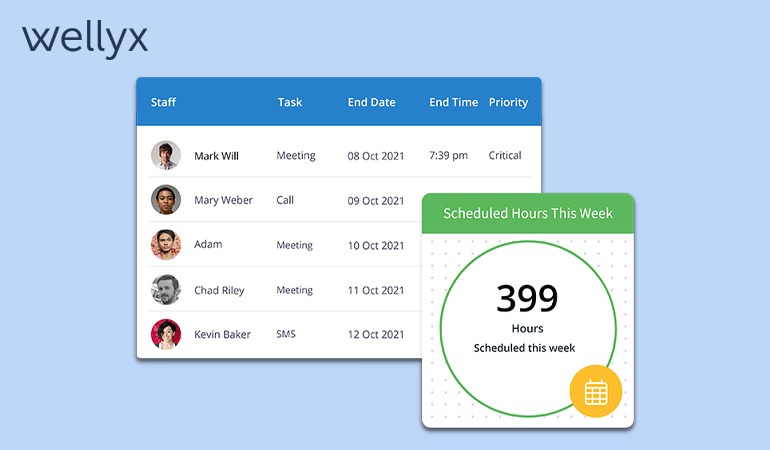 Attendance monitoring plays a vital role in the growth of the fitness business. Suppose you find that your members' attendance is declining or the members are missing training classes, which indicates some issues in the business process. Built-in attendance management in Wellyx allows you to check and analyze a specific member's attendance data and the check-in and check-out time. That helps you in making intelligent decisions based on the real-time data of your fitness club members.
Services Booking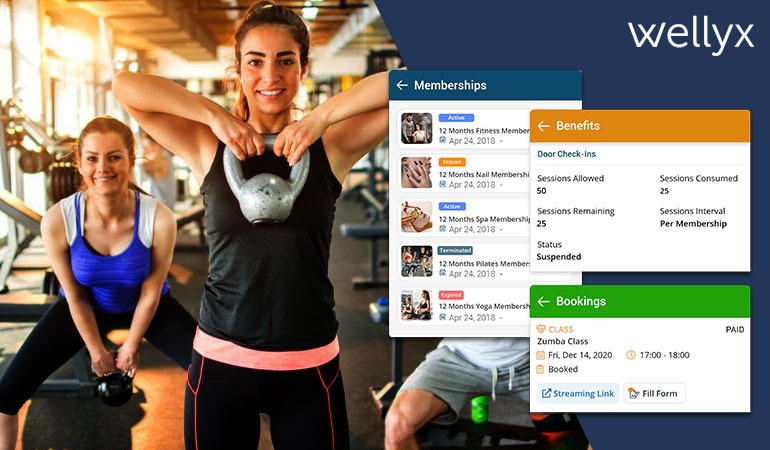 A membership profile view lets you see which services or appointments a member has booked with your fitness club. Wellyx provides a simplified view for members with their data and the packages they have availed of. You can change or update bookings, packages, and payments in one single module. Being a gym owner, you had to use multiple platforms to manage the processes and data of your member's benefits. Still, now you have Wellyx that can help you streamline your fitness business processes and head towards a growth trajectory.
Why not try Wellyx for free? Follow the link and book a free demo.
Payment and Invoices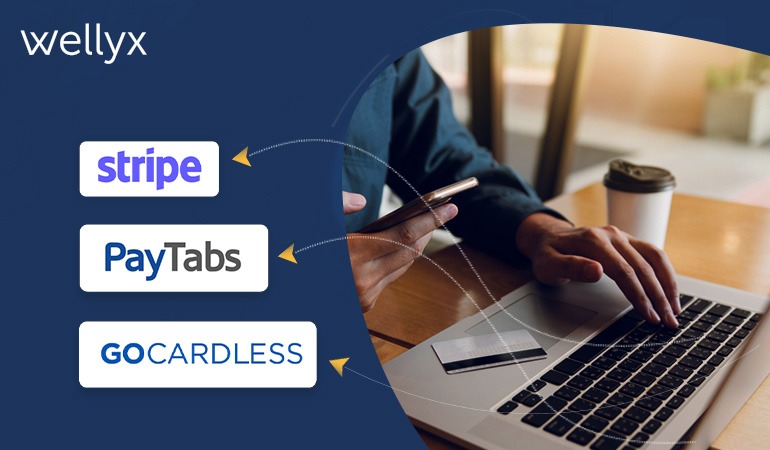 Wellyx has several payment methods integrated with one single payment module. A member can make a payment using credit cards, debit cards, cash, or direct debit. A member can also avail the choice to make split or partial payments or use more than one payment option for a single transaction which enhances the customer experience. Member profile records all the payment history for the services they have purchased, and you can also view invoices of complementary services to verify payments. Cardless payments by having your card integrated with the Wellyx allows them to make payments using the existing card details with one single tap.
Forms and Waivers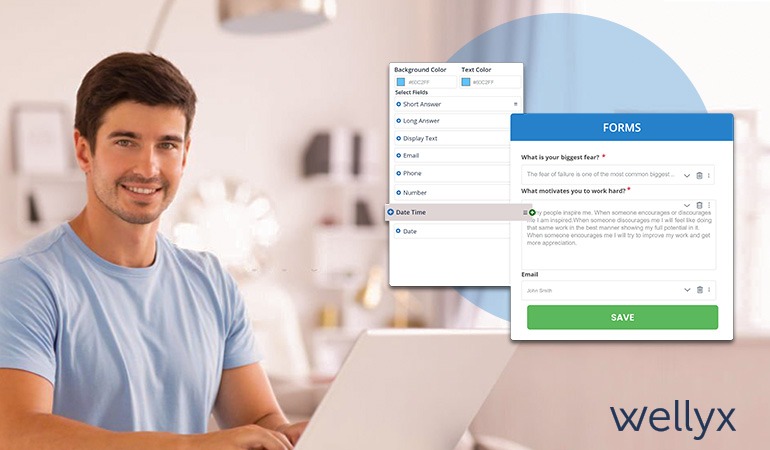 Wellyx membership portal allows you to create different forms for the members. Create unique layouts for each membership, make forms mandatory or divide forms into multiple pages. You can use these forms for membership joining, creating offers, or waivers for the members. Customized forms give an impression of enhanced customer experience and increase customer engagement. Forms can be mandatory or optional depending on their nature of it. You can even create consent forms that regulate company rules and policies.
Ending Note
Finding the right solution to your business problems is made easy by technology. You may find multiple services or solutions to manage your fitness business. Still, Wellyx, an all-around gym membership management software, provides several features that are hard to find with any other software. Wellyx is open to business queries and migration if you are transitioning from older management software, our support team will help you retrieve essential data to get started with our software. Try Wellyx in its full glory by booking a demo and experiencing the cutting-edge management software in the fitness industry by yourself.
Boost Your Fitness Business and Generate More Revenue
Get in touch with Wellyx to streamline all the errors of your fitness business.
24/7 customer service
Simple payment and booking system
Automate communications
BOOK A DEMO