Are you still confused about how to retain gym members? Try Gym Management Software Packages in your fitness studio. Offer & manage multiple packages in your gym online. According to IBISWorld, There are almost 112,676 gyms in the US only. The growth of the fitness industry in 2022 raises to 3.1%. Moreover, the annual growth of the health club & gym business is 2.7%. It means people are interested in joining a gym.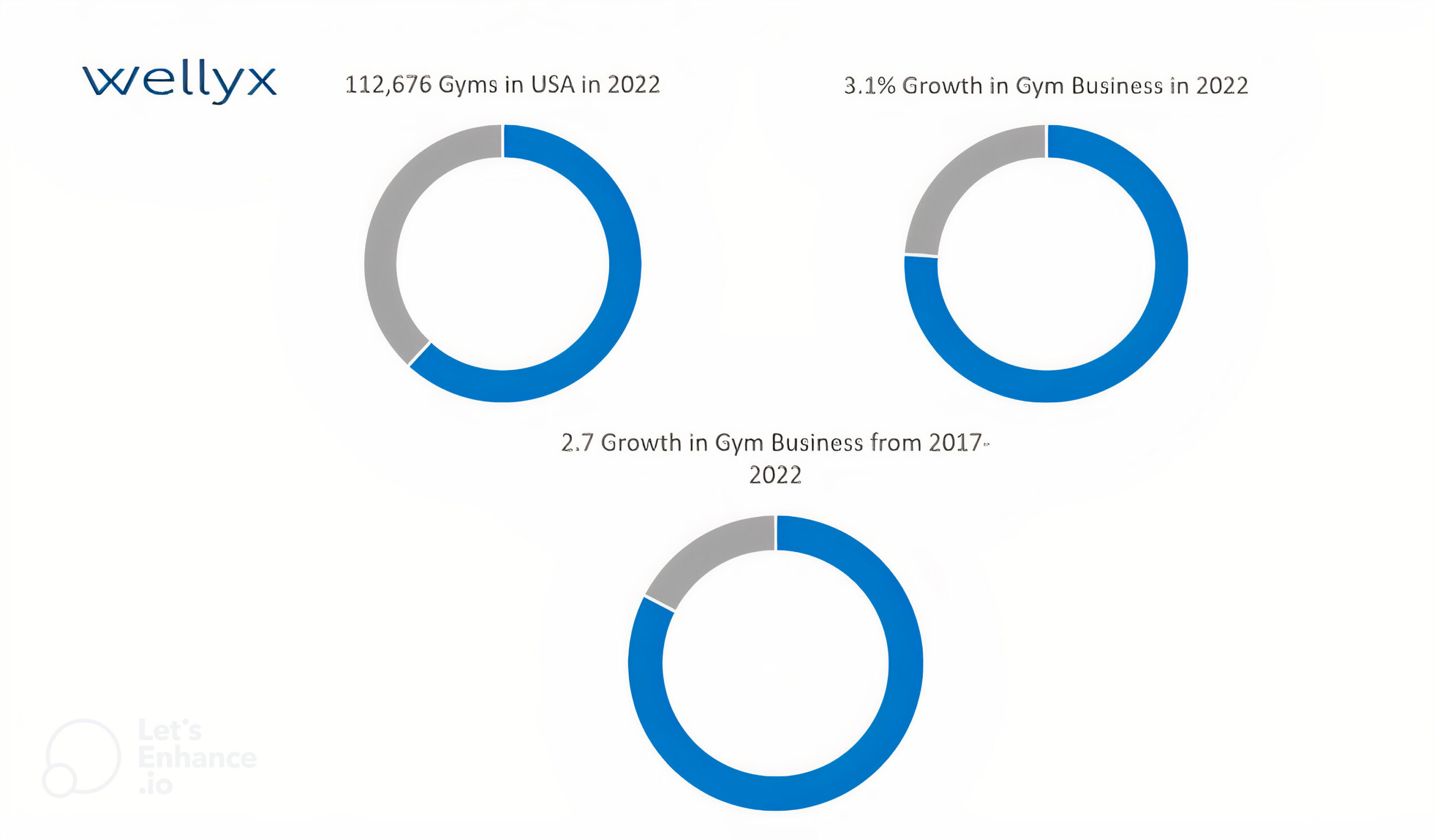 What do they always look for in a gym on their first arrival? It's gym membership or packages through which they can enjoy its services at less rate. Everyone loves to perform an exercise at an economical rate. That's why all gyms are offering multiple packages to their clients. Choose a Gym Management Software package to deal with the gym offers.
Features to Look in a Gym Management Software Packages:
1. Selling Packages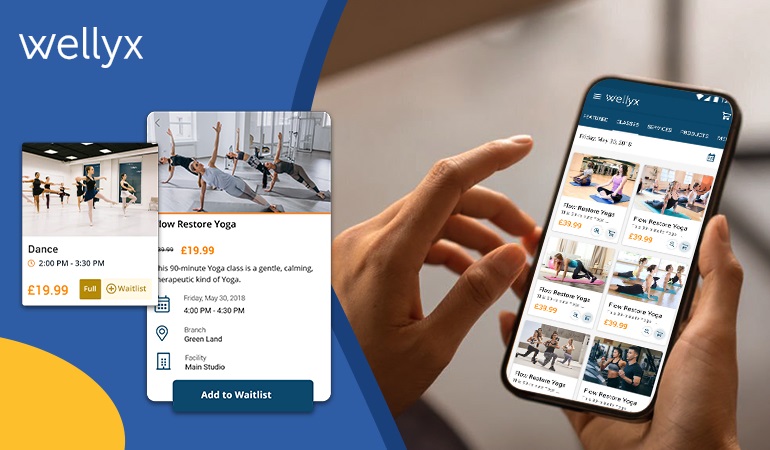 Try to sell your gym packages online and in the store as well. The criteria to manage the membership are challenging as the increase in the number of clients. Thus, you must take help from the gym management software packages to check the details of your package sales. It will track your membership sales & deal with the taxes as well.
2. Offer Customized Packages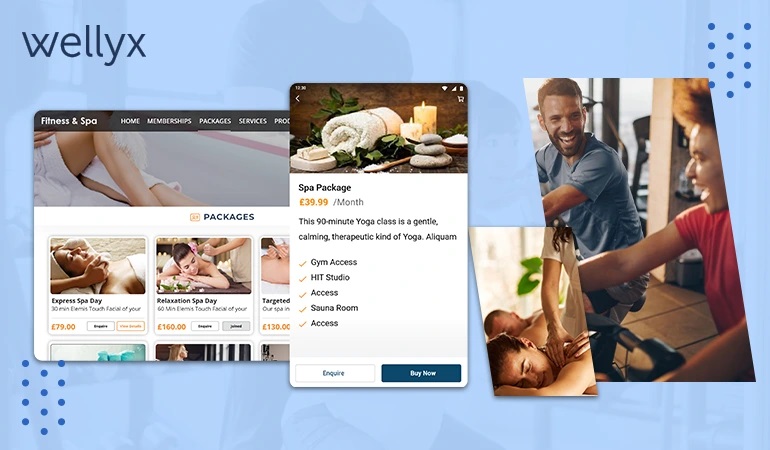 Mention all the services and classes available in a single package. Take help from a gym membership software for a record of sales & packages. It will also mention all the gym locations on which a specific package is valid. Manage your gym branches in the same system.
3. Reschedule & Cancellation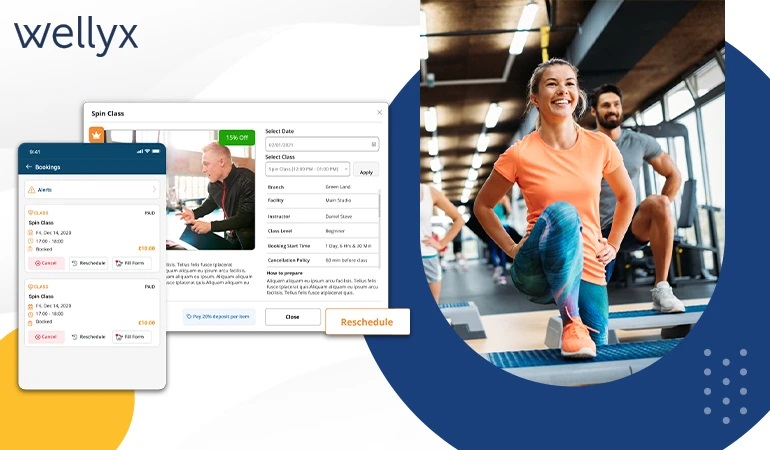 Create a policy of rescheduling and canceling an appointment online. Please don't allow anyone to make a change to it. The last-time cancellations will automatically point your clients to a rescheduled page. You will also get notified about this process through appointment scheduling software.
4. Payments with Invoices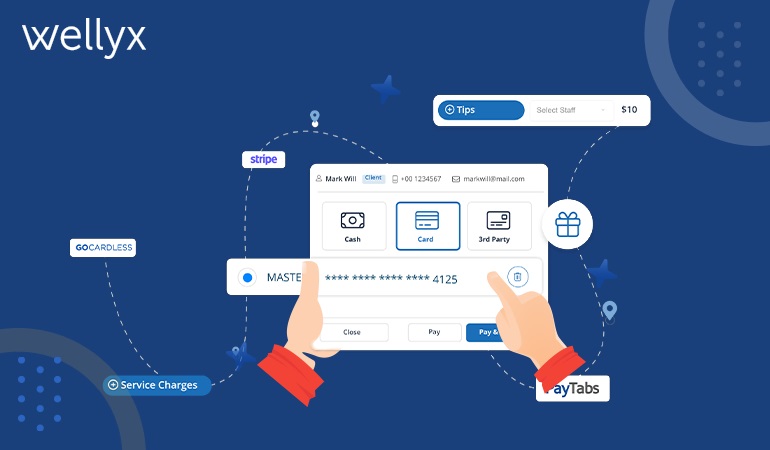 Use several payment platforms for your membership package charges. A membership management system will deal with all the invoices against every payment. The invoice will include all the details regarding the package opted for by the client. It will further allow card payments for the gym members for a monthly cost of their gym package.
5. Online Forms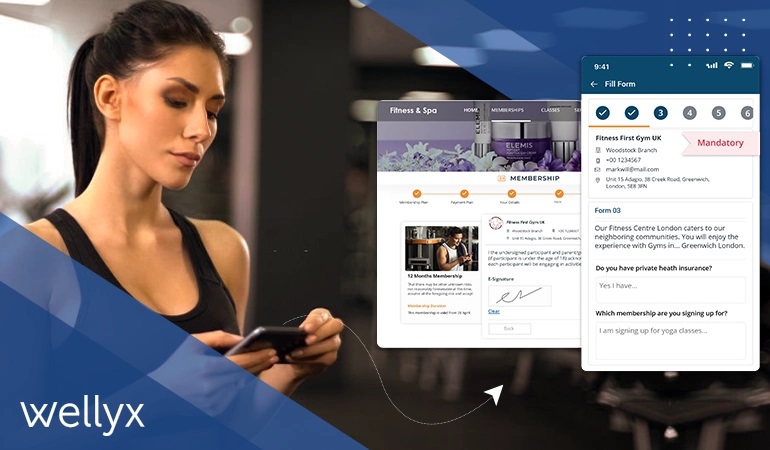 Feedback is necessary for all businesses. You must use a platform suitable for every type of client in your gym. An online form is an appropriate source for a clear and concise review from your clients about the gym services. They can also suggest some benefits that should be added to a specific gym package. Choose a gym package management software for it. All these services & packages are to attract and retain clients. What else can you do to maintain your gym members except offer packages to them?
Other Ways to Attract Gym Members Except for Membership: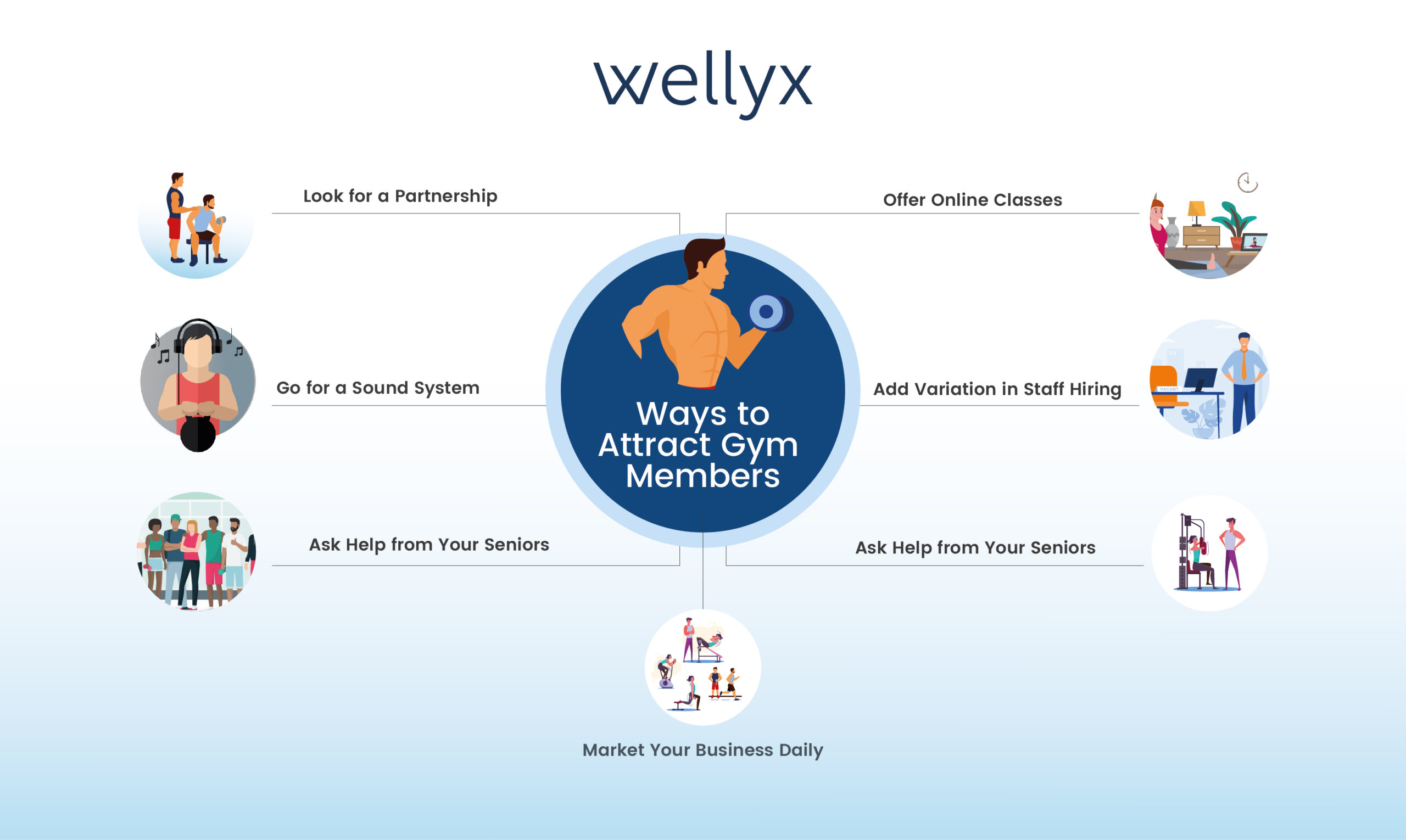 Offer Online Classes
Technology has become a basic necessity for everyone. Therefore, people in your gym are demanding it. Please don't wait and fulfill their wish by offering online fitness classes. You don't need to wait for your platform; go for some built-in platform like zoom. The facility of small fitness classes will not only boost your business performance but also retain members in it. Keep in touch with your gym members anytime, anywhere in the world. It's a blissful opportunity for those members who visit the gym seasonally.
Add Variation in Staff Hiring
Most of you think that hiring staff needs a lot of investment. Yes, but using a team with different techniques can benefit your business. Using all the young trainers for your gym will only cover the young audience. Diversify your gym staff and get excellent reviews from your gym members. It's because a trainer can better handle the client. Therefore, hire someone of all ages a team member in your business and cover almost all categories of audiences in your industry.
Ask Help from Your Seniors
If you are new in the fitness business, you can't instantly grab a lot of members. It doesn't mean you are unable to do this. Approach your competitors who are already running this business. Try some different techniques to get clients in your gym. It's not bad because they can tell you various marketing techniques to raise your fitness business. Try to monitor their marketing strategy and first apply it to your business. If the industry touches the higher ranks of success, your members will trust you more.
Look for a Partnership
Many people consider that partnership is not good in business. It's not right; you must find a partner with almost the same mindset as yours. This will help you in a business partnership and benefit your gym members. Two minds have two different ideas. When two parties invest in the same business, the chances of its success will increase. You can support and try new strategies in your business from which you'll get gym clients.
Go for a Sound System
Music has the power to heal multiple pain. On the contrary, the same music can cheer your mood up. Exercise in a gym is a refreshment from a hectic routine. You may get more clients by arranging a sound system-like speaker in your gym. Listening to music while exercising will lift your mood to the next level. The person stressed out due to his office work can feel lighter by exercising with music. Moreover, music will also motivate your gym members to perform more exercise.
Grow Your Revenue with Gym Software By +133 %
Easily streamline all the operations of the gym
Easy to schedule all the classes
Easy to engage with customers
BOOK A DEMO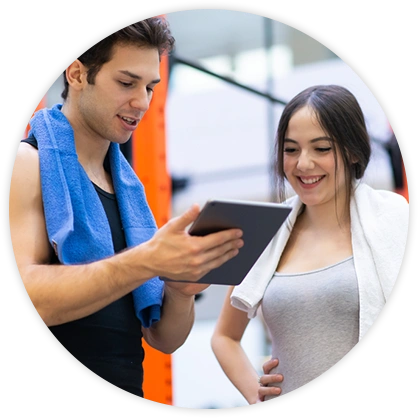 Arrange Multiple Events
Offering exercise is not the only way to attract clients. You have to struggle with all other techniques as well. Watch all the local events in your area gym and try to organize something like that in your gym. The aroma of competition inside a gym will increase the confidence level of your gym members. All the members try to participate in that competition from which you can gain their attention.
Market Your Business Daily
Daily marketing seems complicated, but you can do it. Create some posters regarding your business and paste them inside your business location. You can also share them on social media platforms to attain clients. It will enact like oil in the fire. From routine marketing, you will be able to impress your clients. Furthermore, add discounts to these posters as well.
End Result:
A membership package management software in the gym will set you free from all the worries. It will deal with all the editing in packages & their payments as well. You need to buy a system & it will take care of your gym membership and sales.