As a gym owner, you must monitor many gym tasks. How much time will your receptionist handle the bookings and security? With an increase in the fitness industry, you have to deal with more members in your gym. Why can't you use a Gym Access Control System for a secure gym? Now, you don't need to check your gym entry. Moreover, the management of attendance for every staff is hectic. Try an innovative online system to track all these activities in your gym with all features of the gym.
What's the Mean of an Access Control System?
It is a system in which Access to your gym gets limited for security purposes. The online access control system can track your gym staff's attendance. Furthermore, you will receive a notification if someone else tries to enter your gym without permission.
Do Gyms Need an Access Control System?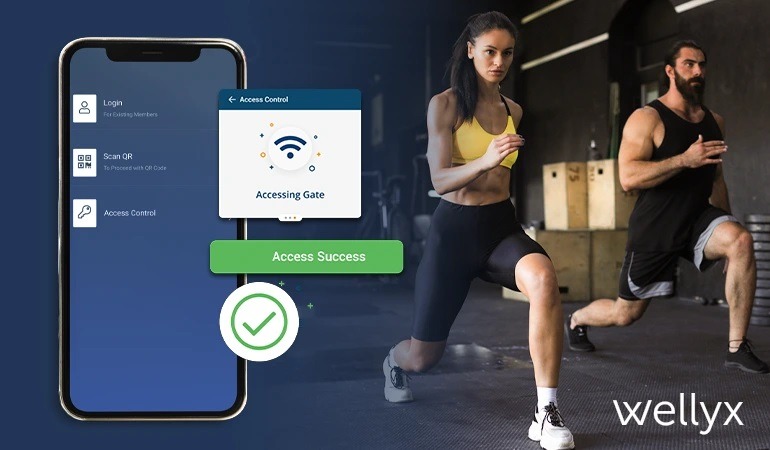 Yes, because a single person can't watch all the activities inside the studio. Below are a few reasons why every gym needs an access control management system:
To End Fraudulent Activities
Fraudulent activities are everywhere, whether in a business or any other sector. Some members in your gym will give Access to their membership to the non-paying members. They did this to retain their friendship with them, but you can't afford it. On the other hand, some members have expired memberships but are still using gym services. Is it a loss for them or you? That's why using online access control management software protects your gym.
 24/7 Access
All of your gym staff can't be available in every time slot. The issue is that many clients like to exercise in the nighttime. Extending the gym hours is the only solution to solve this issue. The other problem is staff timing. Resolve this with the help of a system. Your members can attend the gym even when you are not in the gym. They can book appointments and even pay for them. No client will wait for the usage of gym equipment. Therefore, a control management system is necessary.
Monitor Gym Check-ins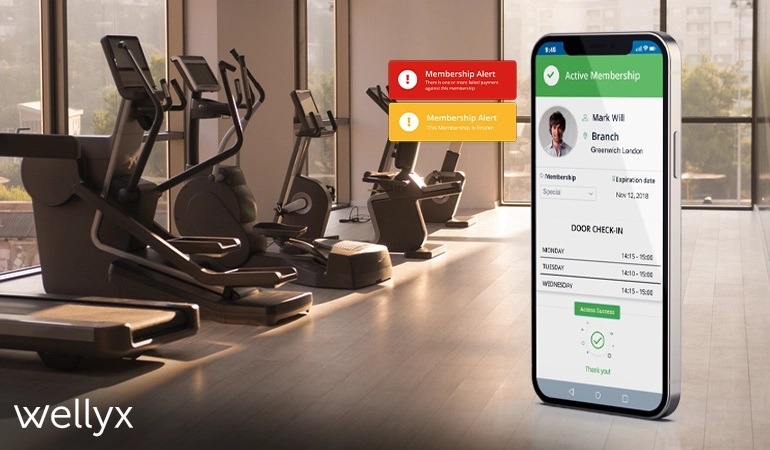 There were times when people used to mark attendance on a paper sheet. Time changes, and now they are marking attendance on an online sheet. What else can you do to facilitate your gym staff and members? Offer a gym check-in system to allow your members and staff to mark attendance online. An online sheet will provide more ease to the clients through this system. Furthermore, review the attendance record online.
Retention Improvement
The services in the gym are the reason for the client's satisfaction. If you offer extra assistance in your membership, your clients will enjoy them. An access control system for the gym will play the same role in this member retention. This system will retain their interest in your gym when it manages their attendance and payments. Moreover, the online availability of the system 24/7 is an additional service through which people can exercise in late hours.
Control Payment Management
With high traffic in the gym, your staff can somehow miss the payment records. In another scenario, the team can't stay to receive payment when a client attends the gym during night hours. The software will tackle this situation genuinely. The clients can book and pay for gym membership even during gym closing hours. The system will provide them with an option to pay online 24/7. Your gym system will remain available even if you are not available.
What Do You need to Look for in an Access Control System for Gym?
The truth is that there are many access control systems in the market. Every system is not suitable for you. That's why you have to choose the best access control for your gym. Below are some things to consider while buying a gym access system:
Seamless Integration
Integration is necessary to adjust the current system with an existing one. If you buy a new system to monitor gym activities, it should be excellent for integration. Go for a Gym Access Control System for seamless integration.
Touchless Entry
The gym doors will provide you with a touchless door access system. You can log in to an application for smooth admission to the gym. Check the attendance of your staff and clients from the door entry system.
Offline Mode
Access control will also possess an offline mode through which you can open doors from Bluetooth. Turn on the Bluetooth of your mobile and access the gym door.
Budget Friendly
A jump on the technology should be less expensive. If you spend a lot of investment on an access control system, you can't afford it. Take a system that will match the level of the gym business.
Customization
Always go for a system that is customized. It's because most of the time, you have to make an addition to a service. Thus, a customized access control system is always beneficial for your gym.
Type of Access Control
The type of access control also matters. It's because every category has its unique feature. Try to have a system that can support all kinds of access control software in your gym can boost profit.
User Friendly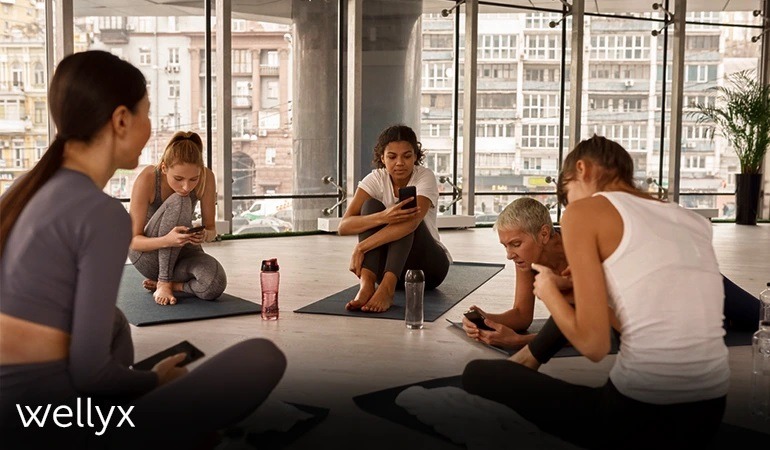 Grab a user-friendly system. The interface of the system should be attractive and easy to use. Your money will be wasted if your gym staff and clients don't find it helpful.
Installation Process
An easy installation will reduce the operating time for the system to access your gym. Try to have a system that requires a few things or a small installation setup. Save time and effort in installing a software setup.
Factors That Can Affect the Cost of an Access Control System in your Gym:
Grow Your Revenue with Gym Software By +133 %
Easily streamline all the operations of the gym
Easy to schedule all the classes
Easy to engage with customers
BOOK A DEMO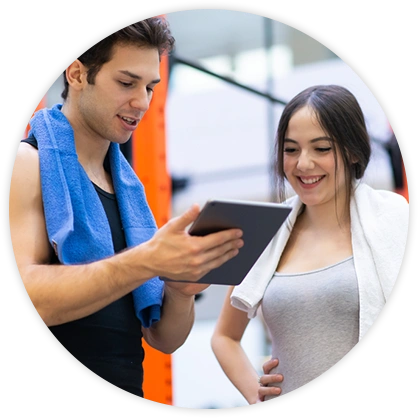 Existing System
If an existing system can't integrate with the current system, it will affect the cost factor. You have to spend more money to buy an integration tool for a smooth integration in both systems.
Gym Size
The size of your gym matters in the high-cost factor of any system purchase. A small gym has fewer features to manage, requiring a less costly system.
Gym Location
If you have a gym in a commercial area or it has multilocation, it will be difficult for software to tackle everything. Find a good location for your gym and opt for a system that can manage all places in one go.
Type of System
Some categories are expensive, like managing doors. Can you buy a separate system for accessing every feature of the gym? Look for a system that provides all the types and reduces cost.
Complexity Level
The complexity level in a system should be low as a complex system requires a guide. This will increase the cost of business by having such a complex system for your gym.
Installation Charges
Setting up a complete gym requires a lot of money, but you should try to save on other expenses. The system you choose for your gym should have less installation fee. The installation must be accessible and requires a few amounts.
Types of Access Control Software:
Card Accessibility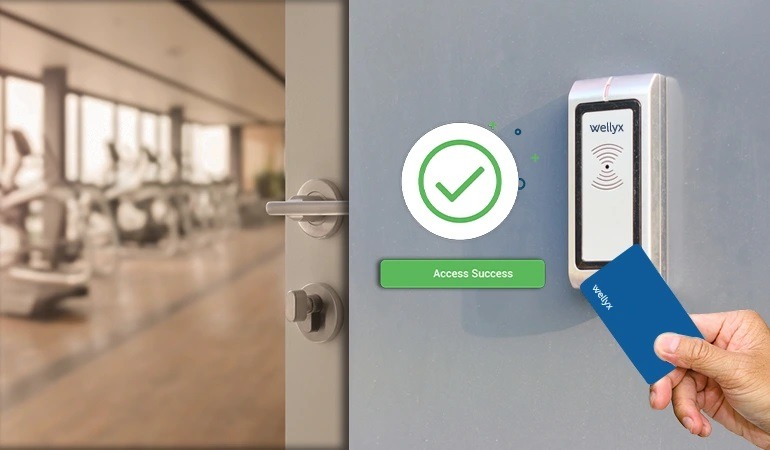 It's the most popular technique to access the gym for security purposes. Every gym staff member should possess this card to open the gym door. Your staff and client have to swipe the card on the machine, and the door will open for the entrance.
QR Code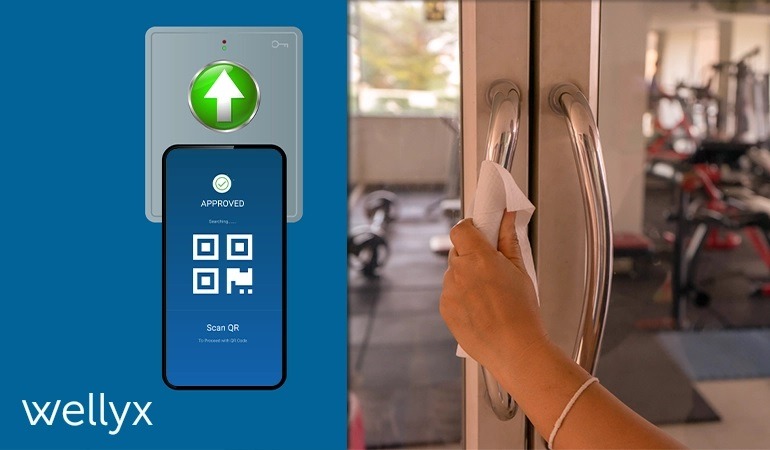 QR code scanning is an innovative and easy way to access a place. People are using multiple QR codes to access a product they want. Similarly, they must scan a QR code from the gym app on their phones to enter the gym. This QR code is limited to all gym members and staff only.
Biometric Scanning
All of you see that every corporate place, like offices, uses a biometric entry. You can also have it for your gym to make it secure. The employee and clients in your gym will have to press their thumbs on the glass slab present on the machine. Most gyms also use facial recognition for biometric Access to their gym. The device accesses their fingerprint and will allows them to enter the gym. It will further help you stop an unknown person's entry into your gym.
Retina Scan
The eyeball of a human is a susceptible and secure element through which you can access the gym. A retina scanner is present in the market to open the gym door. It would be best to stand straight in front of the machine, which will scan your retina.
Facial Recognition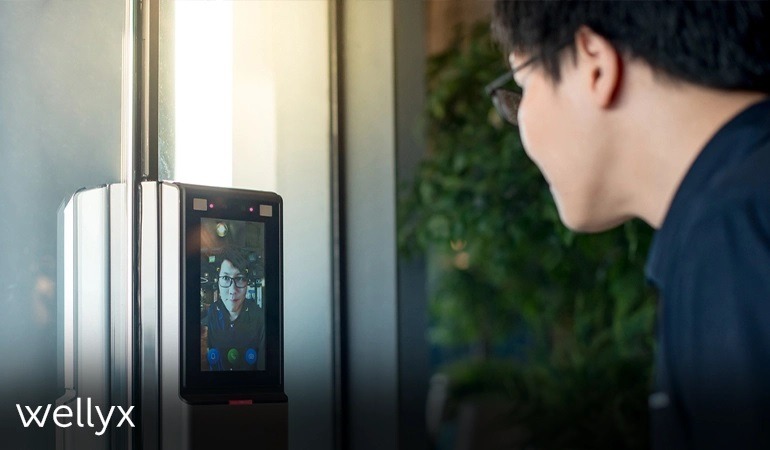 You have seen that people are accessing many games and apps on their faces. It's possible through facial recognition technology. Take it for your gym, and it will analyze the features of your face before allowing you entry into the gym.
Closure:
The security of a gym was complex when there was no technology. Now, technology has changed everything. Try an access control system for the gym and enjoy a safe environment. Use it and save your gym from all fraudulent activities.