Having complete security over data is something that everyone needs. Because in 2005, 9071 data breaches were made public by the privacy rights clearing house. Which is quite high, and by the time the number goes up.
If you own a gym business, you know that personal detail is required during subscribing to the memberships. And if you can not provide any security over data, data can be hacked or leaked, which can cause you much trouble. Even your business secrets can be breached if not protected by any solution.
You can use gym management software if you are looking for a solution. Because it can help you manage every aspect of your gym business and improve data security. This software provides 4 essential features that can ensure data security.
Read more about
Benefits of gym management software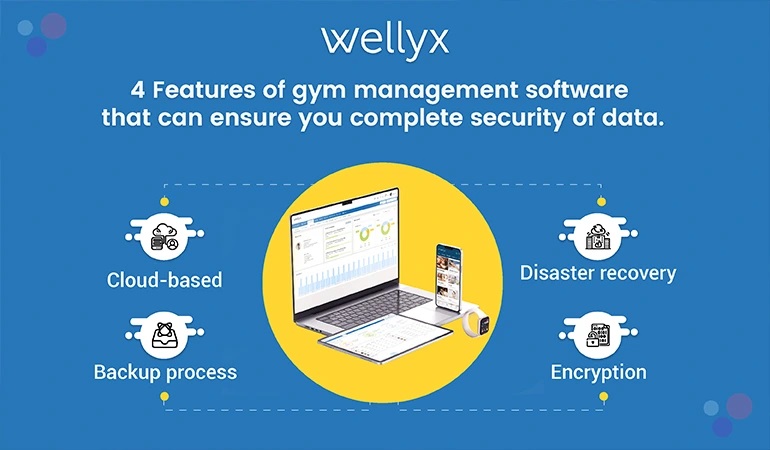 1.    Cloud-based
Having cloud-based gym access control software is nothing less than a blessing because it can provide facility and executive management with remote access to systems that make it very easy to manage data and maintain visibility at all times.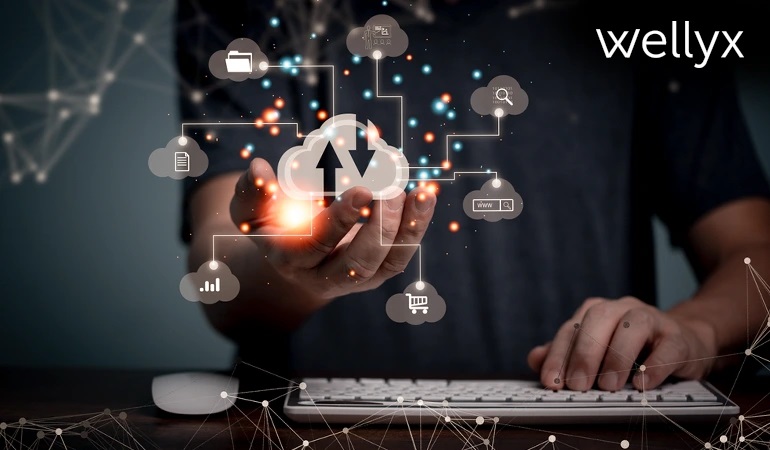 But what will you do if you face the sudden failure of the HVAC unit? No matter what but you might face data loss permanently. Which can leave you nowhere to go but to start from the very start.
Although cloud-based gym management software like Wellyx stores all your data securely. So, you can do a backup to have all of your data back at your fingertips.
2.    Backup process
Managing data in any facility means you have to be prepared for what comes to you next. Because worst things can happen anytime like you can face a DDOS attack or data loss for any reason. But solid data security can save you from any attack and protect your essential data.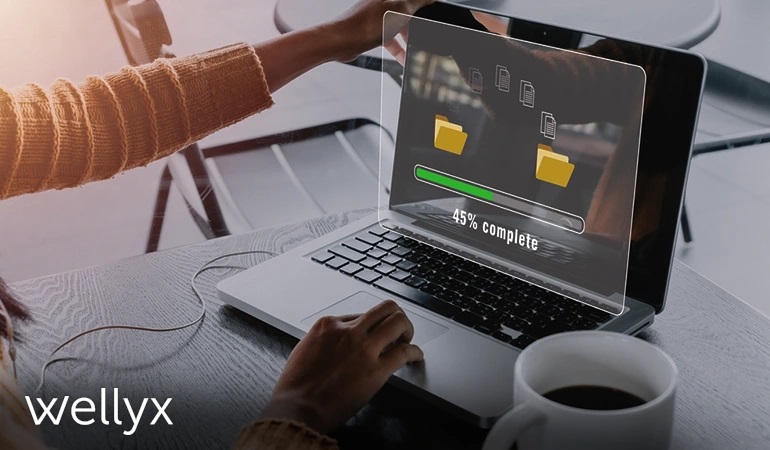 For example, ransomware attacks are getting more typical day by day, and they can impact your gym offline and customer experience or hamper your ability to run your business as usual.
But having technology that can counter this attack, protect your data, and even store it back is no less than a blessing. And it can only be possible with gym management software in your arsenal.
3.    Disaster recovery
Preserving the system and its data and limiting downtime always remain a priority. In any circumstances of data loss by any failure, whether it's some weather-related issue or self-inflicted, you have to work at your maximum capacity just to get things back.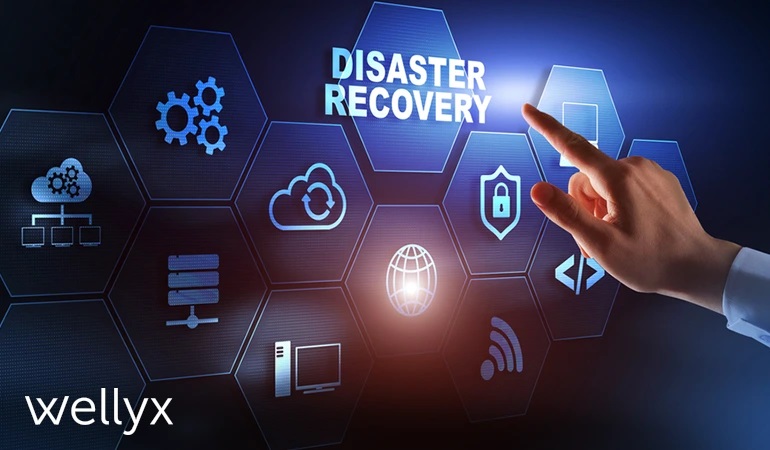 For example, the chances of data loss and breach multiply if you face data loss because of power loss during harsh weather. But the data protection capabilities and preparing for the worst-case scenario are only possible with gym management software.
4.    Encryption
You might know that encrypting your data is a vital layer that can save your data and is essential for data security. Its effectiveness can be maximized by excellent infrastructure and the latest technology.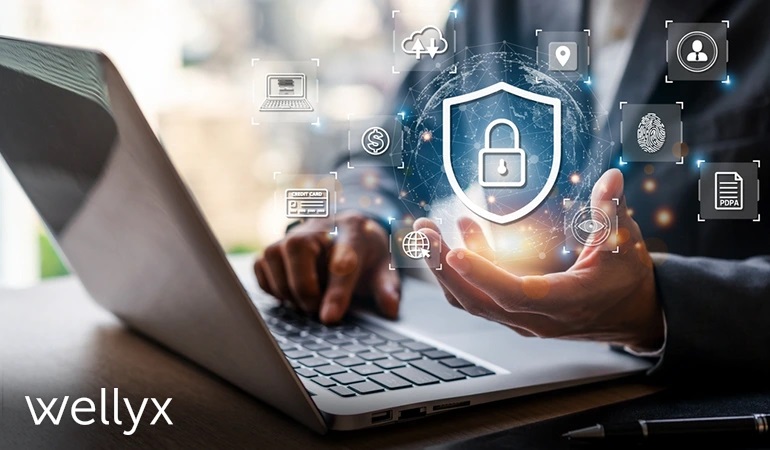 There are many of software that can provide encryption, but only Wellyx can provide encryption to its fullest. Wellyx allows you to save every detail, like it can track and record payments, cash flow, attendance, classes, memberships, etc.
Take the next step towards new and secure technology
If you own a gym, have branches of your gym, or want to open a franchise in the future, you will be required software that can handle multiple facilities at the same time while providing data security. Gym management software by Wellyx ensures that external threats can be dealt with effectively and enhance the capability of data collection and storage.
Grow Your Revenue with Gym Software By +133 %
Easily streamline all the operations of the gym
Easy to schedule all the classes
Easy to engage with customers
BOOK A DEMO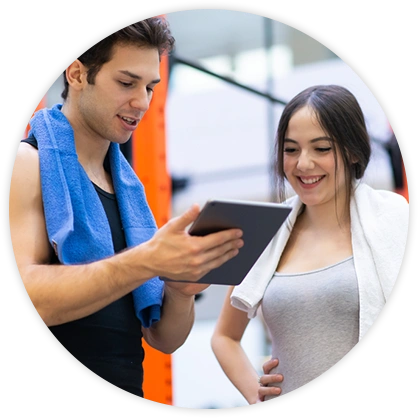 If you want to save your gym's data with full-fledged security, you must have Gym management software with customized features capability.
Frequently Asked Questions
What are the 4 factors of data security?
Physical security
Digital security
Operational security
Administration security
And gym management software provides all types of security through their management software.
Why is data security important?
Data is the most important thing in any business because it can be acquired at high prices. So, it must be protected from external and internal illegal access and corruption. Because protecting data on an organization can protect that organization's reputation, consumer trust, financial loss, brand erosion, and degradation.