A customer portal is a private and secure website for customers to access information and services about a business. Every customer portal has a front end accessible only to registered customers. Using the login credentials and sometimes one or more verification methods. The primary purpose of the customer portal is to provide access to the services and information that a customer subscribes to from a business. Customer portals are an effective way to increase customer engagement. Improve the delivery of services and information, and extend the relationship with your customers.
In addition, the client portal allows the business owner to provide several value-added features to your customers to increase their engagement and loyalty to the business. Customers can log in using their details and see what is happening with their accounts. See notifications, alerts, and access to updated information. Many essential business process modules exist, but a customer portal is as important. As with any other module, it should work flawlessly to provide value to your customer. Because a customer is crucial to keep your fitness business sailing, no customer means no business. So, to keep your fitness business in the market. You must perform better to keep your members retained and satisfied for an extended period.
Reasons Why It Is Important for the Gym Business?
A customer portal is a customer's main point of interaction with your gym business. The Portal can access the content and information using private credentials that ensure secure access. A customer portal for gyms aid in bringing everything on a single platform. This Portal makes things easy for the customer and helps with tasks and information management.
Grow Your Revenue with Gym Software By +133 %
Easily streamline all the operations of the gym
Easy to schedule all the classes
Easy to engage with customers
BOOK A DEMO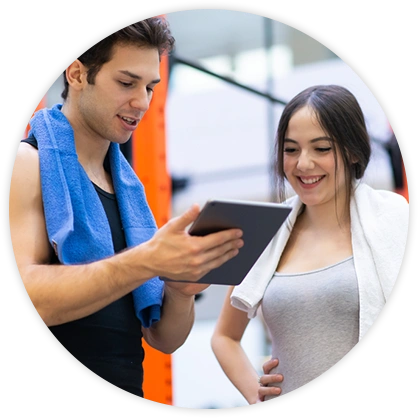 Here is the list of reasons why your gym business needs a dedicated customer portal:
Ease of Access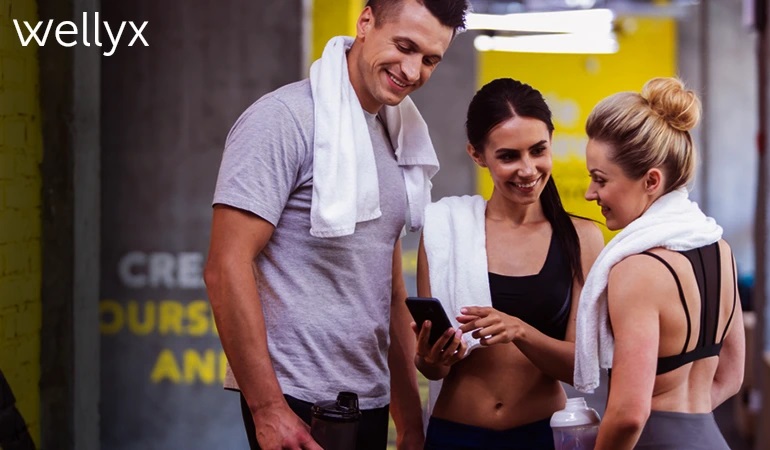 The customer portal allows easy access to a gym business's updates, alerts, services, and appointments. Moreover, the Portal is also accessible through mobile, making things easy for your gym members. Creating ease for your customers and letting them know you work for their comfort and satisfaction is a great way to maximize customer experience and retention.
Personalized Content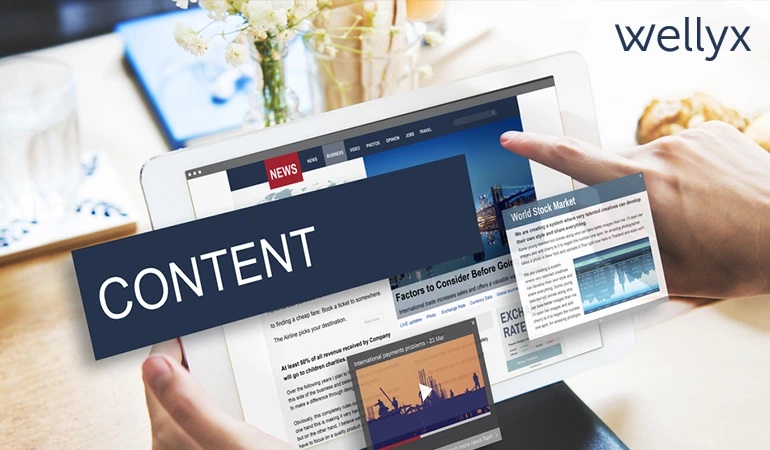 Gym owners are more in control of what information goes where and choose a specific or personalized method of delivering services or information. For example, gym owners want to send alerts, notifications, or promotional offers to a particular set of members. Thus, it can easily use membership management and the customer portal in Wellyx. Personalized information helps you reach the right audience for the correct information, which builds an effective and productive relationship with the customer.
Quick and Reliable Information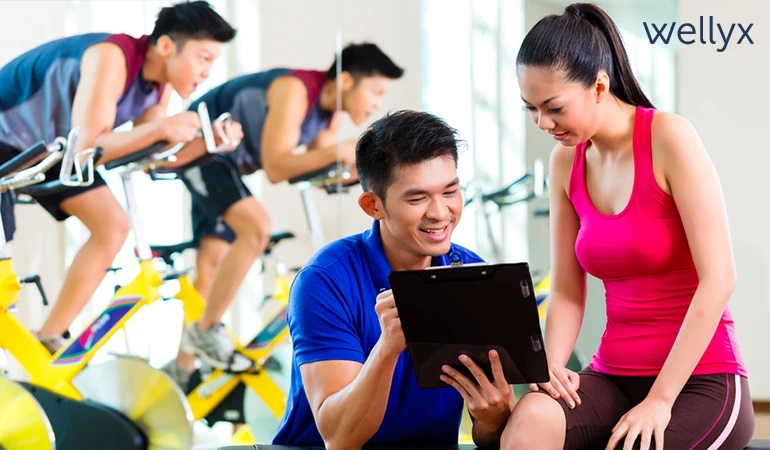 The secure log-in feature ensures that only the right person can access the Portal. That eliminates any error or unauthorized access to the information and services your gym offers. Therefore, once the authentication is successful, a customer can access the news that a gym owner wants to deliver, such as schedules, classes, and training sessions.
Customer Loyalty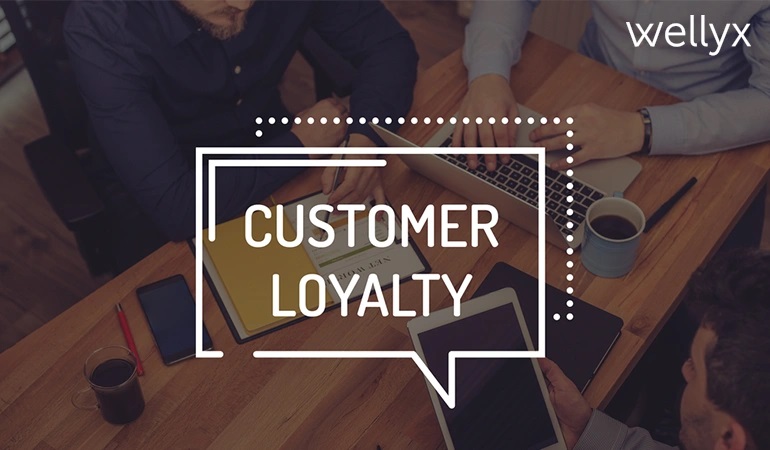 A customer portal can positively impact the member's user experience with your business. A member can get annoyed because of many little things. But the customer portal's instant access and accurate communication can satisfy them. As long as the customers are satisfied and do not complain about the business, they will prefer to continue their memberships with your gym.
Enhanced Customer Service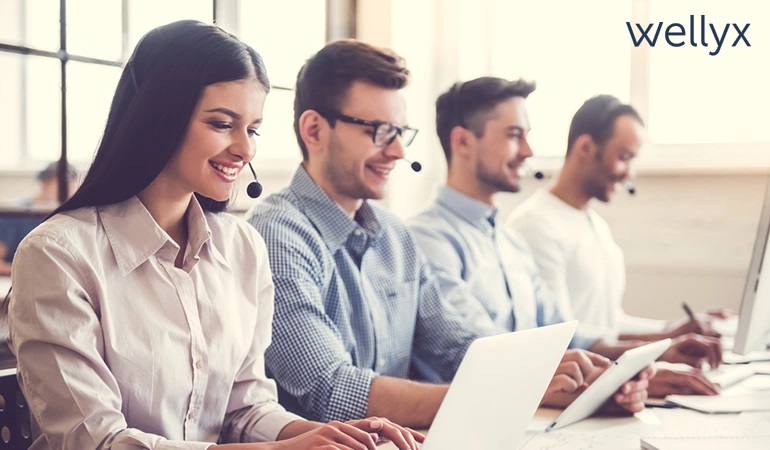 Enhanced customer service is one of the essential features of a gym customer portal. The customer has access to service subscriptions and cancellations at their convenience, which adds to improved and reliable customer service. Moreover, the customer portal acts like a one-stop window for all the matters related to a member of your gym. No matter if it is related to memberships, packages, or services. Hence, everything can address using the customer portal of your gym.
Reduced error Chances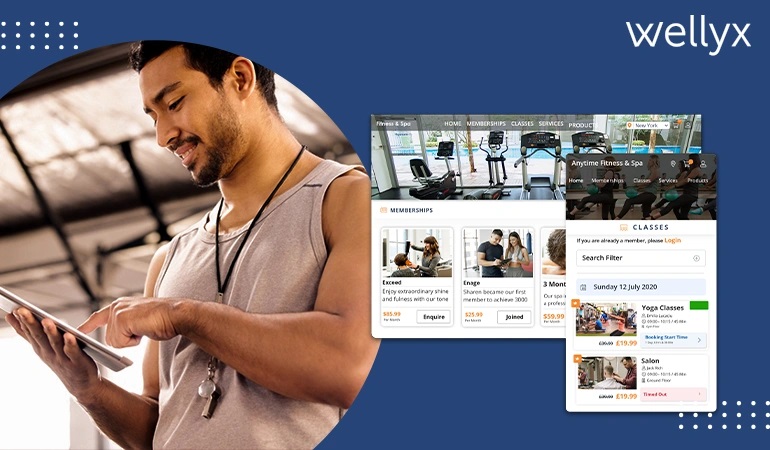 The gym customer portal manages centralized data and information. So, it is less likely to deliver wrong or outdated information to gym members. As well as business owners can add and share the latest versions of documents or guides with their valuable members. Consistent and transparent information wins the trust and often leads to increased loyalty standards of your gym members.
Increased Responsiveness
Wellyx customer portal can access 24/7 without interruption and delays, which improves the system's responsiveness. Customers don't have to wait in the queue on call to ask for an appointment or service. After all, nobody likes to stay, so the solution is a portal that is accessible even at 03:00 AM to view your booking information and everything.
Security and Privacy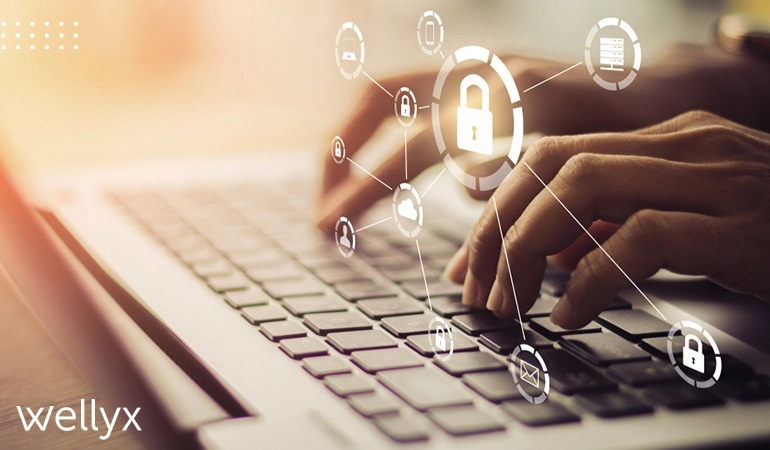 One of the most emphasized areas of any business is security and privacy. It is essential for all the entities that are connected to a company. In this case, gym management software must be equipped with industry-standard security measures and privacy policies to maintain its customers' data. Wellyx, cloud-based software is secured by firewalls and encryption standards that ensure secure and authorized access. Also, periodic backups of the system keep the data in safe hands.
Final Words
This blog covered the gym customer portal and its benefits to a gym business. Also, the quick access and communication provided by the customer portal improve the user experience with the system. Such a level of ease of accessibility leads to higher satisfaction of your existing members and often leads to longer business relationships between a business and a customer. So, don't wait to get your gym onboard with Wellyx and unlock the true potential of your fitness studio software to boost your revenues to the sky.