Beautiful nails are the weakness of every girl. Therefore, nobody wants to lose its charm and shine of it. On the other side, many people love to care for their nails in their homes. Not only this, but some prefer to go to the salon where they get proper care of it. You can see that salon is a beauty hub that provides all the facilities for manicures, pedicures, and other nail treatments. According to the research, 40% of people intend to open a nail salon instead of getting its services. Are you one of them? If yes, you must find ways to take a step off it easily. So, this blog is going to discuss some of its essential aspects.
How to Start It?
When you start any business, whether it is beauty or fall in another fashion industry, you think about the initial stages. Though the initial stages are difficult, once you have pre-planned everything, your every task goes smoothly. Let's say you want to open a nail salon or a hair salon, then first understand your buyer persona. Without understanding your targeted audience, you can't proceed a step.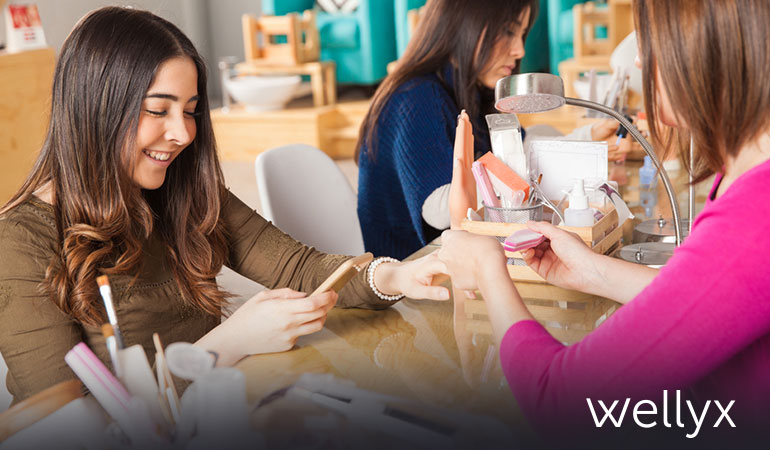 So, let's discuss how much it costs to start a salon. Not only this, but we'll also discuss other things that fall in the planning category. Besides this, if you try to bring changes to your salon business, you can use nail salon management software. This will help you understand the entire running process of the nail store.
Costs Connexion
Cost is one of the most significant issues when starting a new business; sometimes, this process panics you. Every company has different nature, and its prices vary according to it. Besides this, nail salons have various set-ups, providing ideas for whom you want to start it. It is said that every nail salon has 1000 square feet, and its cost depends on the building's location.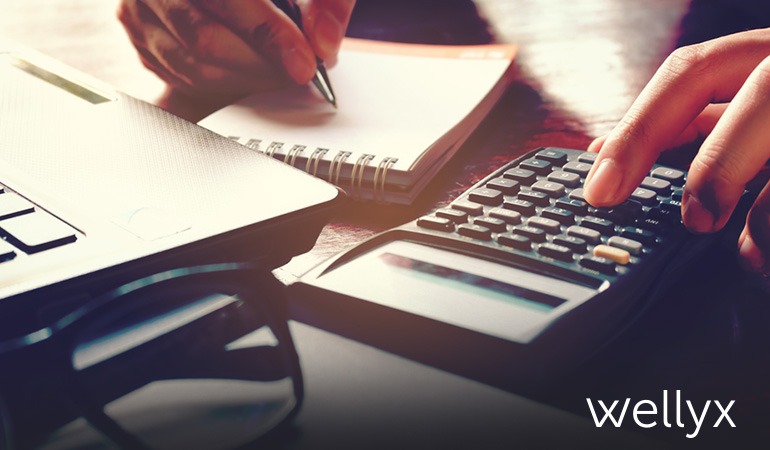 The usual range of the nail salon lies between $75 to $125 per square foot. If we estimate the total value of the nail salon building, it goes from $75,000 to $ 125,000, covering 1000 square feet. It would be best if you used equipment to invest a little in your salon start-up. Furthermore, you can also get the building on lease for your nail salon business.
Enduring Expenses
Don't think your expenses will finish once you have bought the salon. But the real game has to start now when you look after the other costs. Because if you are renting the building, then you have to pay all charges, including the equipment. Besides this, many salon owners are there that get the salon building on rent, but they buy the whole new kit. They can secure from other expenses for purchasing the new salon stuff.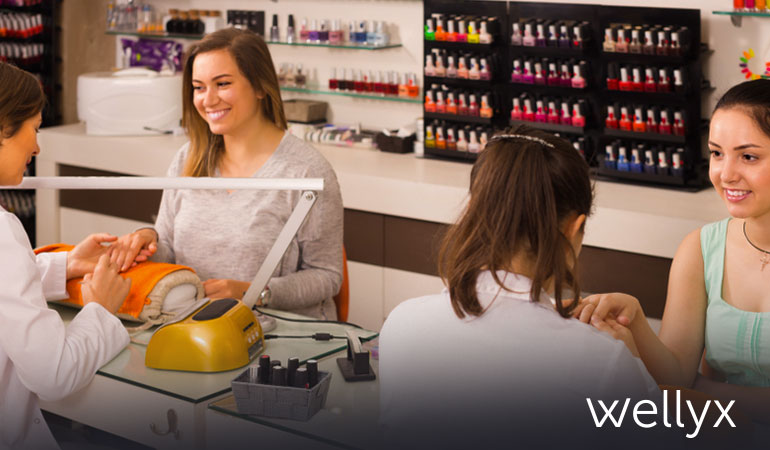 On the flip side, the enduring or ongoing fees cover the supply costs and employees' salaries. However, the story does not end here because the ongoing expenses also cover the taxes, rent, and maintenance. Furthermore, it will also include the insurance and supply costs that fall between 2 to 8% of sales.
Software Cost Investment
You must be thinking about how this topic got jumped on the software, don't you? The addition of software is becoming the trend in every business. The main advantage of having the software is managing the salon's expenses and getting more members. The interesting fact about this software is that it provides an app too for increasing accessibility. Resultantly, an app can drive more business to your salon. This process is suitable for avoiding the hassle of securing the salon's budget.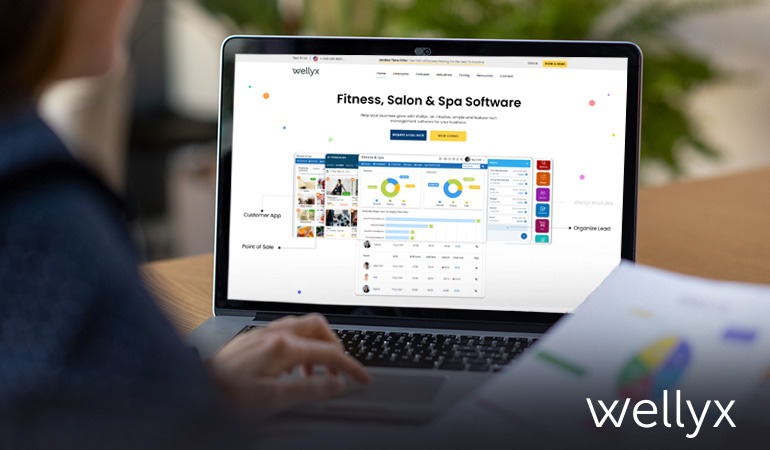 The software provides you with the option of reducing your stress. For instance, if your package varies in each box, you feel the handling problem. Then you can use the software for this process.
Initial Planning
Every business has a starting plan, like how and when you can start. You first make a proper strategy and decide where to begin similarly if you don't know about your buyer persona and target audience.
Then you are at a loss because you should know for whom you are starting the new business. It is a fact that a company has another name to provide the services and facilitate people. But who can get benefit from it?
So, the initial step for starting your business is an enormously essential part. Also, this planning includes these points:
How much money can you make?
Customer charges
What would be your end profit?
All these points are essential when it comes to starting your business. Furthermore, you can also add gift cards to your salon services for your customers.
LLC Vs. Proprietary Structure
It sounds excellent to pamper people all day, but sometimes it gets hectic. For example, it's good if you are running a salon, facilitating people all day, and enjoying it. But still, it is a business where you can't compromise if any fluctuation occurs.
Nobody wants to take the risk, whether a small business or a large one. In such cases, often, people get confused about whether their business should be an LLC or a sole proprietor.
However, according to different business analysts, the structure of the business depends on the person's stamina. It means the business owner should have the courage to take risks and high tolerance.
So, it depends on you which type of business structure you want to make for your new start-up. There are some conditions for both formats.
Liability
The nail salon is not a little business, but it demands several efforts. Liability is one of the primary responsibilities one should know how to handle. For example, if you run the nail salon as a single proprietor, you will be responsible for the entire debt.
But on the other side, the person running the nail salon on behalf of the LLC will be free from all debt responsibilities.
Hassle
Whether you start a small business or keep your business on a large scale, you must offer authentic beauty products. Also, you can't rely on home remedies from the nail salon because you can face heavy consequences. Some people don't care when someone sues because of enough business insurance. Therefore, many business experts advise running a business as a sole proprietorship than LLC.
The interesting fact about this factor is that you can remove the liability. It means you can quickly reduce the paperwork, federal obligations, and fewer states. According to recent research, a sole proprietorship would be the best choice for those who gradually want to build their business. This way also keeps them engaged in the services instead of the paperwork.
Expense
An LLC is more expensive than working as a sole proprietorship. Conversely, the nail salon is a timid truthful investment obligatory.
But working as an LLC can help you add hundreds of dollars to your start-ups. Not only this, but you can get the responsibility of the maintenance fee within your budget.
Tax Registration
For every legal business, tax is mandatory; without it, you can't run your salon. Every state has different tax rates, and its citizens have to pay them according to the nature of the business. Also, if your business is not mature enough and you are struggling, you can spend less. But once you earn more, you are responsible to the state for paying the tax for your nail salon. Even the process is tremendously simple, easy, and hassle-free.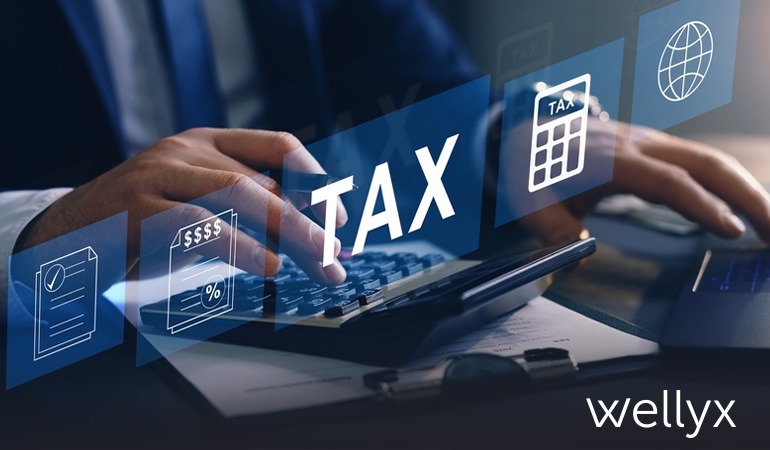 Make Your Business Account
Now that you have completed all the steps to open the nail salon, be ready to take care of your profit. But for this purpose, you have to visit the bank and apply for a new business account.
People often make the mistake of keeping their personal and professional contact numbers the same. Therefore, they can't get the proper attention of their customer and don't understand their needs.
However, when you start your business as a sole proprietor, you get secure from other problems. For instance:
You get the benefits of the tax. This process can secure you from the joint or personal account headache.
Even you can keep your business expenses in your hands.
Besides this, you can keep your eyes on business matters and investments.
The separate business bank accounts provide the chance to protect the assets.
Get Your Credit Card
Using a separate business credit card for your nail salon is one of the most convenient ways; how? Let's discuss this. Often people ask whether they can use their credit cards for their business. The simple answer is yes, but you can stick in an extreme hassle.
Because you should always keep your personal and professional things separate, here are some benefits of using a business credit card:
You can keep your accounting clean by keeping independent business and personal incidentals.
The main advantage of this process is that you can secure personal and professional expenses from confusion.
However, if you are opening your nail salon on the LLCs, then it will ensure your particular asset from professionals.
Furthermore, your bank statement will clearly show your business record if you use your business credit card.
Salon's Permit & License
Once you complete all these steps correctly, you are responsible for getting the license for your salon. You can't run any business without acquiring a permit from the state.
Your business license is secure and proves that you are legally proceeding with everything. Also, this will make your brand reputation in the market, and you can quickly attend to your clients confidently.
Now, you must be thinking, why is this so important? Then there are some points:
It will give you a sense of success.
You can confidently stand in front of your competitors.
Once you adequately get a license, you are ready to avail other opportunities in the nail industry.
Even you can increase the marketability of your brand.
Define Your Brand
Defining your brand is one of the most crucial tasks. However, branding is the cornerstone of your business, and it makes your platform more valuable. Brand recognition allows you to make a reputable place in the market.
When you know what you are selling in your services, then you easily communicate. Besides this, your services define your brand's goals and make an essential identity.
Furthermore, the best you represent the brand, the more you can bring humanity to your business.
Create Your Website
If you are running a salon-like nail salon, and don't have any website regarding this, then you are at a loss. The website for a nail salon is an appropriate way to connect with your audience, and they can explain their issue.
Not only this, but the proper addition of your services to your website can hook your visitors. The person searching for the best facilities will try to find the best place.
Once he sees everything on your website, then he will approach you. You can even add your business phone number to your website so they can easily reach you.
Statistics
Here are some of the mind-blowing statistics regarding nail salons.
The nail industry is one of the rising industries that is uplifting by earning 2.7 billion USD.
However, the global artificial nail market, on the other hand, has grown to 4.5% between 2019 and 21.
The same artificial nail industry will grow more until 2024 by making the best revenue.
Similarly, if we talk about nail salon owners, they earn $67000 income every year.
With the high demand for nail technicians, their requests will increase by 10% in the next five years.
Wrapping It Up
So, you have many steps to excel in the beauty industry, whether in a nail or hair salon. Moreover, cost implementation is spending money, and the time you serve. In a nutshell, when you know the right step for spending the money by following the steps mentioned earlier. Then you are ready to touch the skies of success in the beauty industry.