Booking of classes is the topmost issue which is the reason for your client's switch. It's because people join a gym for convenience in performing the exercise. If they still have problems getting the gym class appointment, how can they manage to continue workout on it? You have to think of a solution to this problem. What if gym booking software is here to help you? Are you thinking it's another cost in your gym business after spending money on it? Yes, but this cost will never look like a cost when it manages all the bookings in your gym.
The main issue is that many gyms use traditional booking methods, which is why switching to an online system is complex. On the contrary, digitization is also necessary for a gym. Let's see which traditional method is stopping all of you to switch on a digital platform for booking:
Traditional Booking Method in Gyms: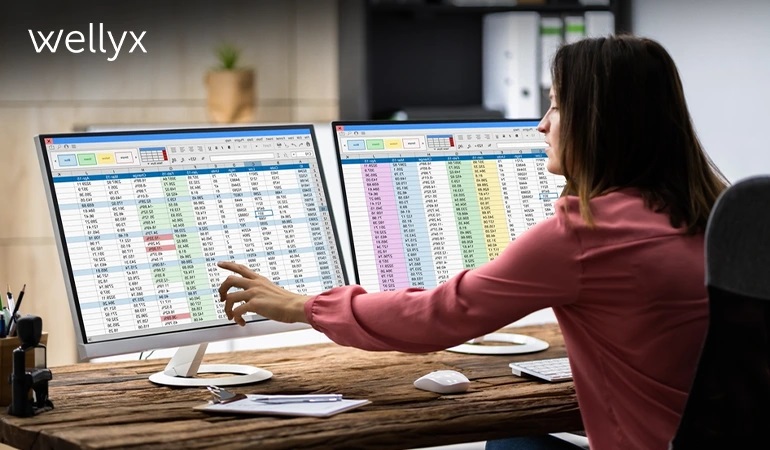 A spreadsheet is a commonly used method in the gym for managing records. It's because spreadsheets are easy to use. Gym owners can conveniently see their client's and staff's data from the spreadsheet. There are many flaws in this spreadsheet for a gym which are:
You have to enter data manually
No automation at all
Difficult to search for a particular gym client
There is no auto-update
No way to scale your business sales
Decreases the business productivity
No data backup
Limited space for client's record
You have no control over it except for entering data into it
Technologies like online booking systems for gyms are automated in the eyes of all gym owners. If you are also fed up with using spreadsheets in your gym, go for a booking system. As you can see, there is a list of flaws in the spreadsheet due to which gym owners are shifting to technology.
What Else Can You Use for Gym Bookings?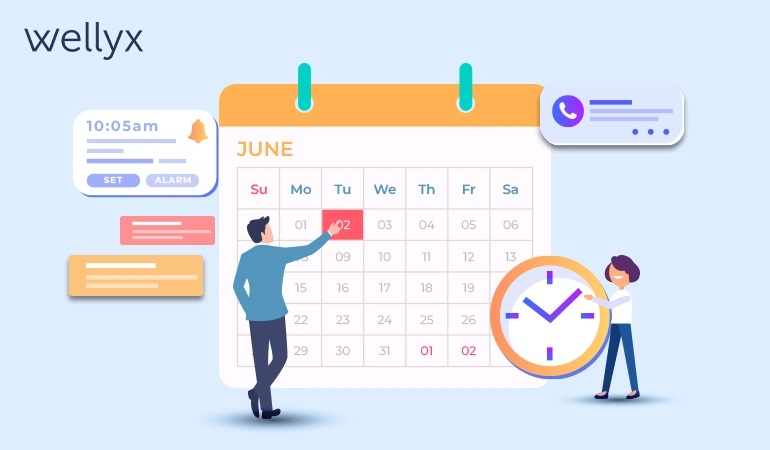 Switching on technology from a different methodology is quite tricky. Most of you are confused about which system is adequate for your gym tasks. You have many questions; what else should you do after dropping the idea of the spreadsheet?
First, understand why you are leaving the spreadsheet idea. If it's for the client's satisfaction, then a CRM can also help. Let's see how it will be different from a spreadsheet:
Monitor every activity of your clients
Save your time
Check your business sales
Watch your gym leads as well
Now, the issue is you have to manage the fitness class booking. Why can't you have fitness class booking software to get all the options in one go? This system will tackle all the gym appointments and monitor other gym activities.
Top Reasons to Switch on a Gym Booking Software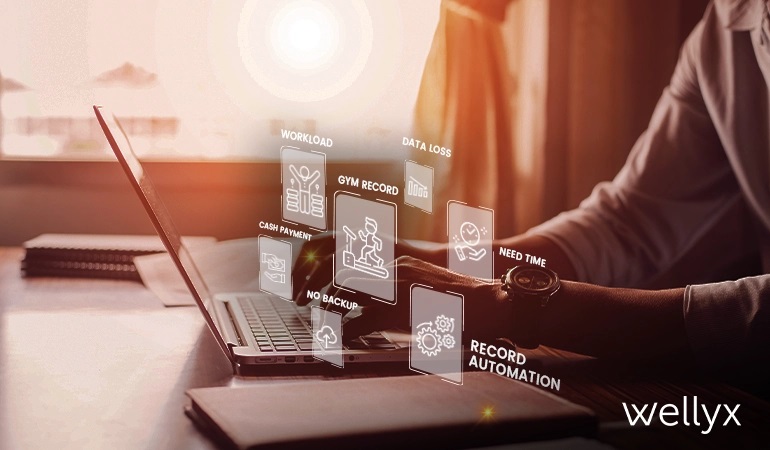 Unstructured Gym Record
Many people are managing their business records manually, due to which they are facing multiple issues. The primary problem is the unstructured data of the gym clients. If you are managing a gym, then you must want to search or look for a specific client's data. That's why an unstructured client's data is not bearable inside the gym.
A Massive Workload
All the gym owners, including you, must look at many tasks simultaneously. How can you monitor all the tasks without any help? If you check all the activities alone, it will increase your workload. This can also have an impact on your health. On the contrary, if you divide all these tasks among your staff member, there are chances of reducing your workload. Still, you must consider an online gym reservation system for class booking.
Need Automation in Gym Record
Manual record preservation in any spreadsheet or register is the older way. Moreover, this digital world requires digitalization in every business. It's not an option to get digital; it's a need of every business at this time. Thus, gyms are also looking for a system to automate their business activities. It will help you to tackle all the business tasks at a time. Save your time and get an online system to book gym classes.
No Online Payment
Your gym clients can compromise on all other services in the gym except poor payment. How much time can you offer cash payments? You must consider offering online payment to your gym clients at some stage. This is why you need to switch to an online system. A reservation booking system for the gym will help you with online payment processing at the time of your appointment. Now, your clients can pay for gym services through any online gateway.
Chances of Data Misplacement
The most common issue is data preservation when you manage your gym record on a spreadsheet. It's because if, due to any cause, the record of any gym client is misplaced, it will be a problem for you. Therefore, trusting in the software will help you in performing bookings & preserving client data. In this way, the chances of data misplacement or duplication also reduce.
No Option for Data Backup
The riskiest side of manual data placement is that it doesn't have any backup option. It means you can lose your business data with a little mistake. What if somehow all of your gym data gets deleted? It's not bearable in the business. So, you have to choose an option to preserve your gym data where there is a backup option. Don't take too much risk in business to select manual data saving. Go for a fitness booking software to see all the bookings anytime.
Time Taking Process
Choosing a manual system for the gym is the wrong choice. It's because it takes too much time the booking classes. First, you must always be available for your clients to book appointments. After that, you have to enter their data at the time of booking manually. What do you think is it easy to enter all the data on the arrival of each client? Go for a gym booking system to eliminate the extra time while performing a fitness class booking.
Is a Gym Booking Software Only Help in Booking?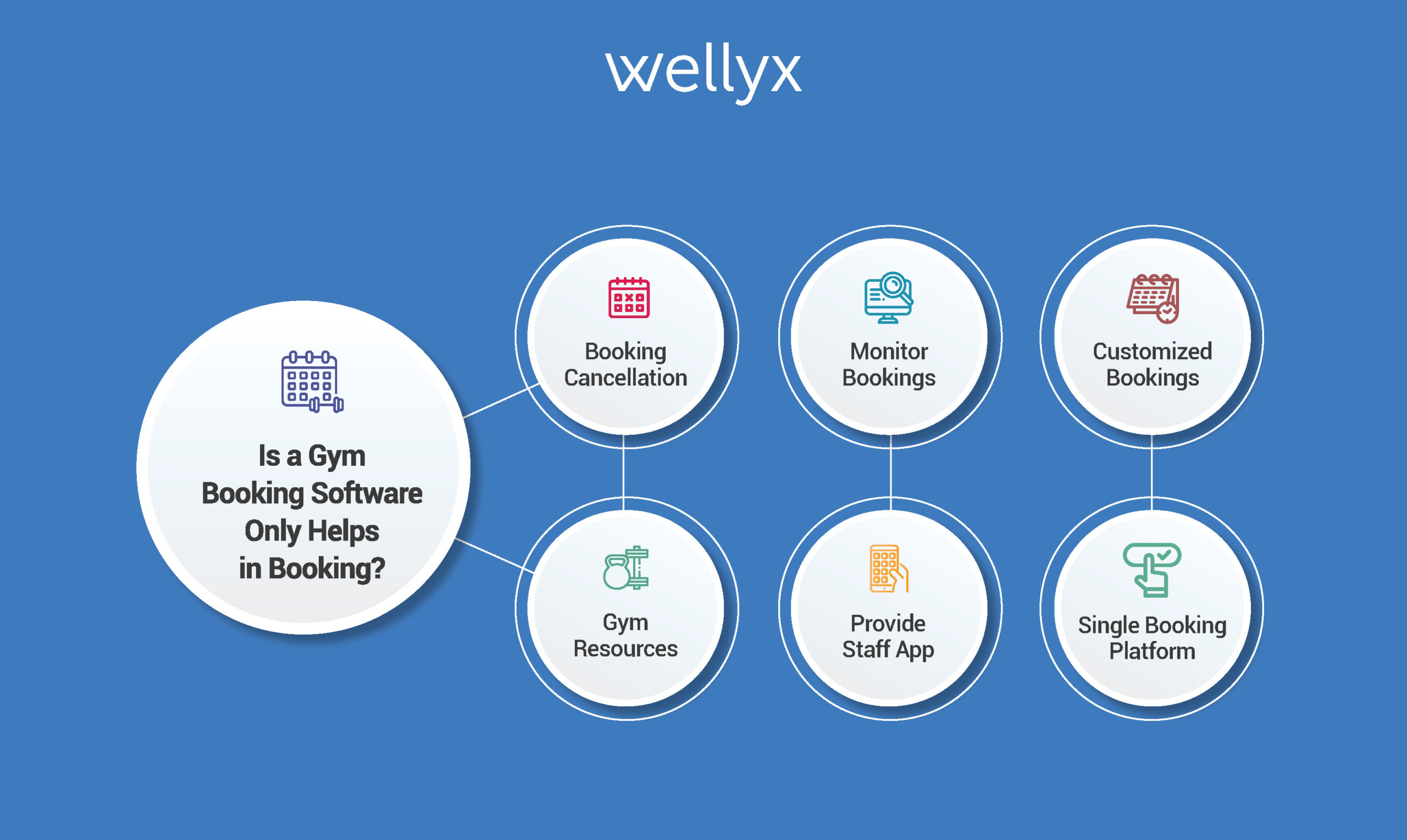 It's not right, as gym booking software is suitable for many other tasks in the gym. See which features this software will provide you for booking management in your gym:
1. Helps in Cancellation of Booking
Gym members are looking to book a fitness class, and some have to cancel their bookings. A gym booking online can be the ideal option in that case. An online system will allow you to cancel the booking of clients who want to abort it. Furthermore, your gym clients will also receive a notification for the cancellation of an appointment.
2. Check Gym Resources
All the gyms have multiple resources. The gym equipment in all the gym studios is the resource you must check before finalizing a client's appointment. Manage the space inside your gym studio for all your clients via any gym scheduling system. The software will check all the free rooms and equipment for the next appointment with the gym client.
3. Monitor Bookings
Performing a booking is not the only task in a fitness studio. You also have to check the class booking weekly or monthly. Some gyms are so passionate about their clients that they used to check their bookings daily. A simple solution is to have a class booking system to create a calendar for ease. Now, you can monitor all the bookings online with the help of a system.
4. Provide Staff App
No gym can fix an appointment without checking the schedule of staff members. Another issue is that you can't watch the staff details every time. Hence, a gym booking app will help monitor the staff schedule. A system will check the staff member's weekly schedule for an appointment and then fix an appointment even on mobile devices.
5. Configure & Customize the Bookings
Many gym clients request that they want to book even after the gym working hours for the next day. How can you tackle such requests from clients? Online scheduling software for gyms will provide a 24/7 online booking system. It is customized so that you can enter your gym timings in it.
6. All Features in One Place
The brilliant feature of gym booking software is that it will fulfill every business requirement in one place. In comparison, it's about the payments or bookings; an appointment management system is always there for you. A fitness management software will provide the dashboards to you and your gym clients. You can see all the booking and business details in that dashboard. Conversely, your clients can also see their total bookings and payment in the gym.
Grow Your Revenue with Gym Software By +133 %
Easily streamline all the operations of the gym
Easy to schedule all the classes
Easy to engage with customers
BOOK A DEMO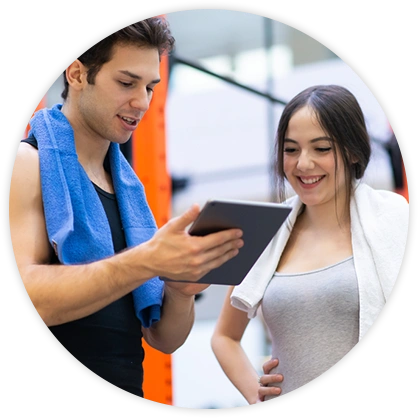 Ready to Go for a Gym Booking Software
Now, it's time to decide for your business clients. Leave the community of manual record systems and upgrade your gym to the next level. Try a gym booking system and win the hearts of your business clients.