Owning a gym business is undoubtedly a dream of many, but running it is not as easy as it sounds. It might take a lot of your time to manage your gym's daily processes and tasks. A lot of gym businesses fail when they are not appropriately handled. As a gym business owner, ensure your business doesn't join that list. You can explore the uses of the gym system to manage your gym software in the best way possible. There are several tools available online to run or manage a fitness business, but first, your need to know what gym software is and the advantages of management software for the gym.
What is Wellyx Gym Management Software?
Wellyx, a gym management software, is a set of tools and functions to perform the day-to-day tasks of a gym. It covers memberships, bookings, staff, leads, reports, and marketing. In short, you can manage and execute each process using all-in-one software. Also, it is a cloud-based software with multi-location compatibility that enables access from any part of the world.
Here are the Advantages of Gym Management Software: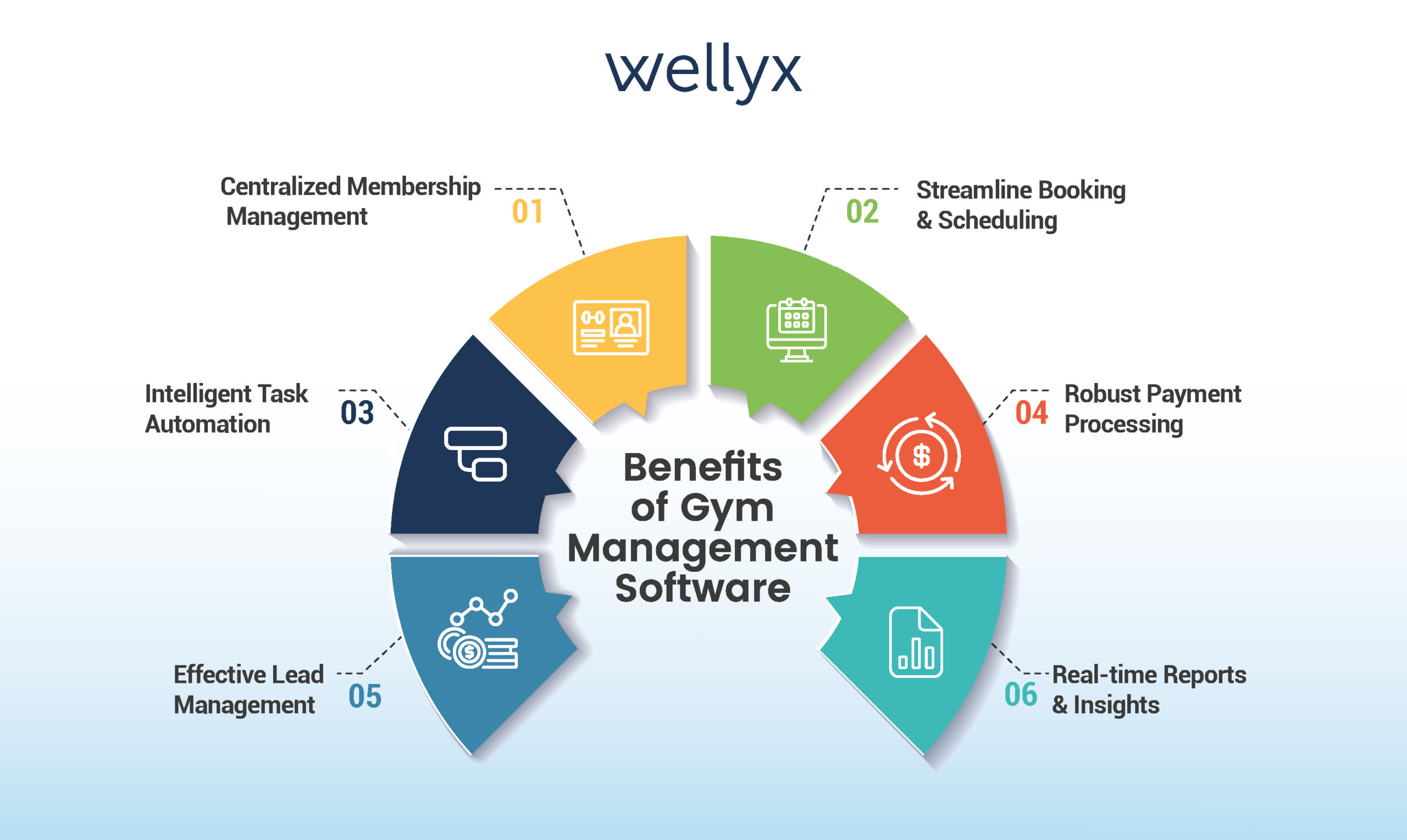 1. Centralized Membership Management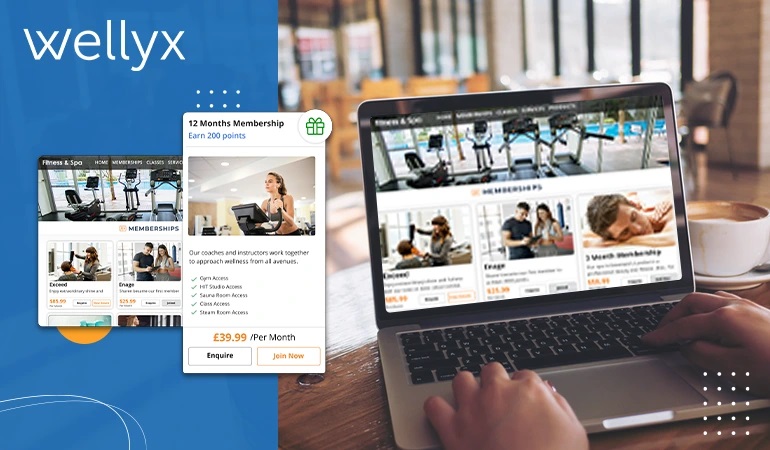 You can't have a running gym without members. A member is the most critical entity that brings in the business. It is relatively easy to manage a limited number of members in the old-fashioned way of management. But once your gym grows and the memberships count increases. It becomes a monotonous and time-consuming task. At one point, you need to have management software. Membership management software allows efficient management of member profiles and associated data. It keeps data from the member's basic information to the services and packages they have subscribed to. Also include their timetable, attendance, and hours spent in your gym.
2. Streamline Booking and Scheduling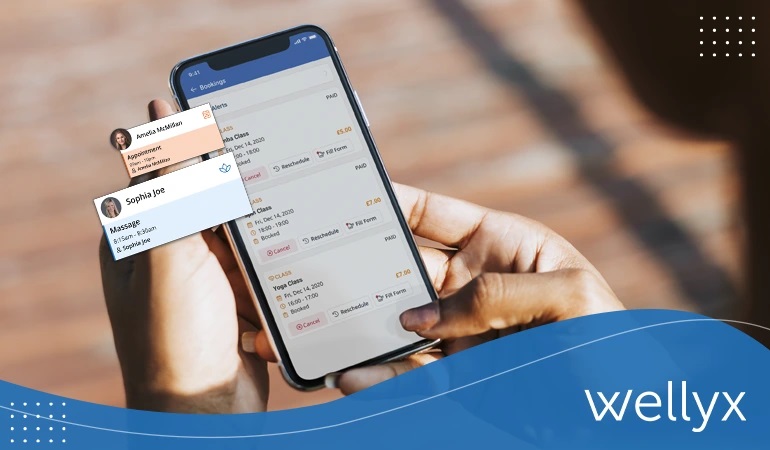 In 2022, you should not be booking and scheduling over phone calls. And it creates a wrong impression that customers must wait for somebody to pick up their calls. This refrains the customers from doing business with your gym brand. Now is the time to utilize technology that is at its best. Use an advanced booking and scheduling software, Wellyx. It gives you all the suitable functions and tools to manage new bookings and execute a scheduling calendar. Wellyx is accessible globally; any member of Wellyx can access using the website or a mobile app. Members can browse different classes or sessions and book their favorite classes with a few clicks. It adds to enhanced user experience and usability of the system.
3. Intelligent Task Automation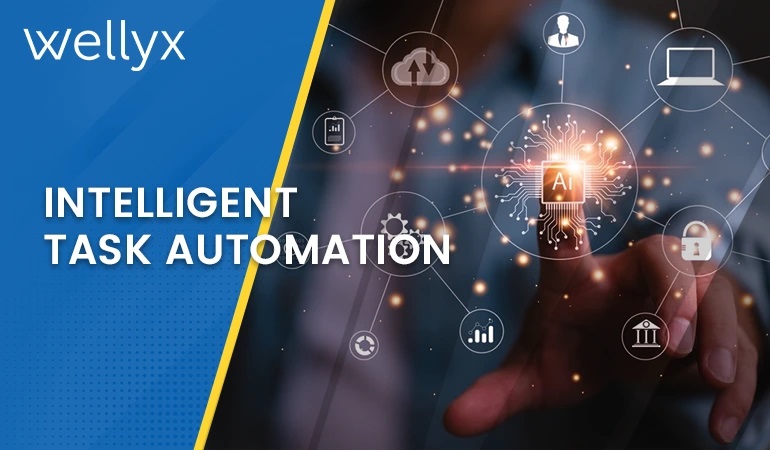 One of the most prominent benefits of gym software is task automation. Wellyx provides multiple automation methods. Some are default, and some can be customized per the user's need. Automation modules do more than automate specific tasks. It can also be used to automate communication, alerts, and notifications. The simple and clean UI of Wellyx allows you to do the automation in a few clicks. A custom automation system provides customizable fields where gym owners can create automated tasks and assign them to the relevant staff. Staff will get notifications for the assigned task and add it to their schedule. A gym owner can see the schedule calendar of any team or member and check if everything is assigned as it should be.
4. Robust Payment Processing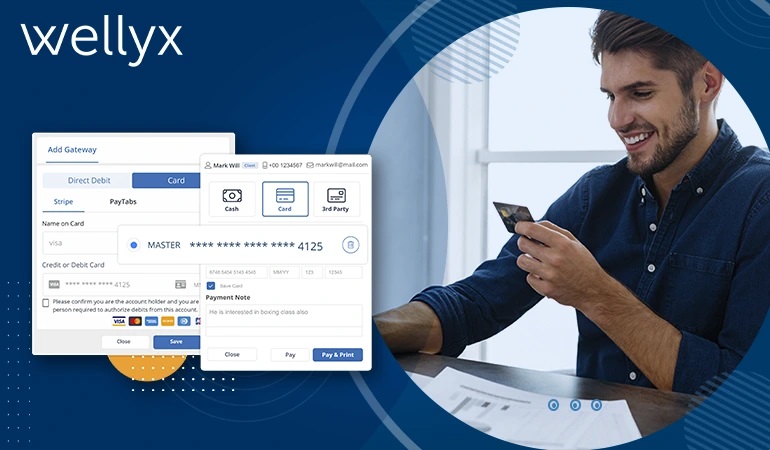 Payment processing is the most common aspect of any business. Be it any grocery store, electronics, or laundry. All companies are equipped with online payments. Like any other business, your fitness center also needs a payment system. Wellyx payment management system provides a reliable and secure platform to process payments from anywhere in the world. It accepts debit, credit, and direct debits from the bank. Members can use any method as per their preference. Also, members can save their card credentials in the system, which lets them proceed with their next purchase with a single tap.
5. Effective Lead Management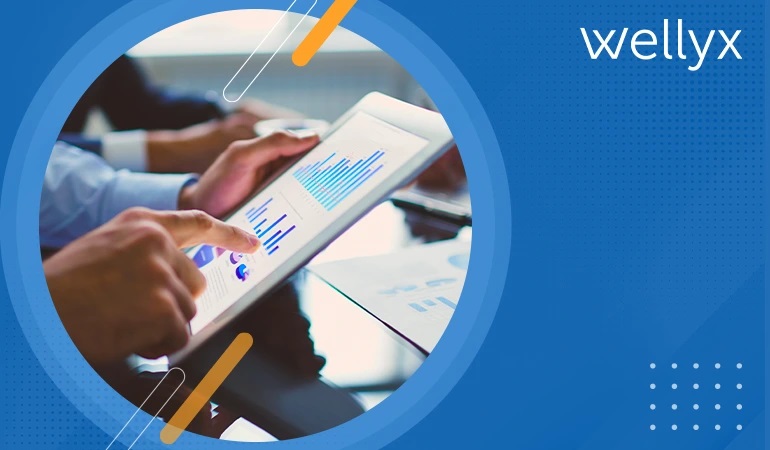 Once your business runs smoothly, the next most crucial step is growth and expansion. Winning more leads and adding unique features to your gym makes it stand out among your competitors. If you are struggling with generating more leads, Wellyx helps you with lead management. First, you must find your ideal prospects and reach them with freebies, giveaways, and promotions. You need to develop a connection using any communication channel, an SMS or an email. Wellyx lead management software helps you capture leads, monitor their behavior, and classify and nurture them. With a built-in lead-capturing system, you can communicate with your leads and convert them.
6. Real-time Reports & Insights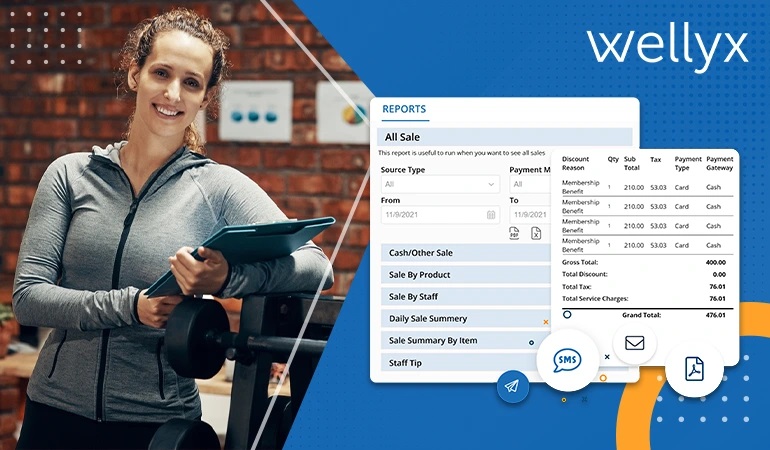 A gym owner must know all the insights and data his business produces. Reports and detailed insights can help business owners to analyze and understand problems and improve processes. Wellyx reporting modules offer member, sales, staff, and leads reports. The gym manager usually generates reports to gather data and evaluate different aspects of the gym. And find out what class is trending this week and what is not so trending.
You can generate reports about sales of a specific item, the most selling or least selling item. Membership reports include how many members newly joined, renewed memberships, or canceled their memberships. Lead reports consist of the following data, the number of prospects, the source, and the number of converted leads into the customer. Reports can also be created for a specific class or a staff. Data on refund requests, sales summary by source, and types is also accessible in the reports.
Grow Your Revenue with Gym Software By +133 %
Easily streamline all the operations of the gym
Easy to schedule all the classes
Easy to engage with customers
BOOK A DEMO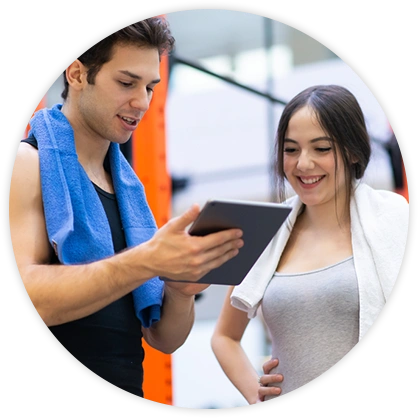 In the End
Summarizing the discussion, now we know the benefits of gym software and how it assists your struggling gym. The world has seen several businesses growing exponentially when appropriately managed. Efficient gym management can save up your time by streamlining your business process. Also, you save resources from repetitive tasks in your gym. It assists you in managing your staff and keeping yourself updated with reports and insights on the business. So, you can make data-driven decisions to capture opportunities in the fitness industry.