You will have many ideas when you plan to start a new business. However, in 2022, technology will play a vital role in promoting your business. And the gym business is the most well-known and in-demand business these days. Gyms are getting more attention because people know the significance of health and fitness in their daily routines.
The process of creating an impressive and positive perception of a company among its users is known as branding. This includes your services, facilities, pricing, and a variety of other factors to consider.
Before beginning your company or branding, you must answer a set of fundamental questions as a gym business owner. As this will be your business crux, these questions will have a compiled plan of the entire business.
Four Key Points of Branding: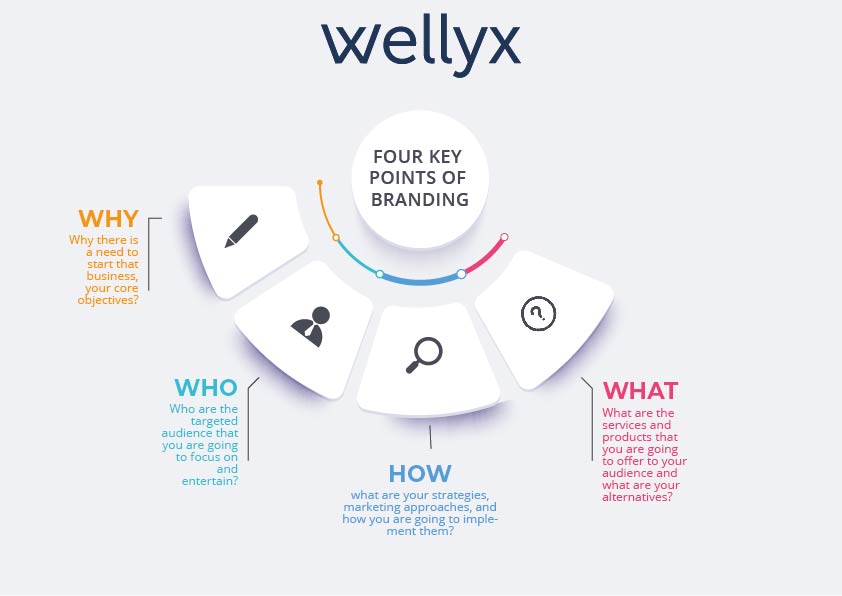 So, before anything, you must have the answer to these questions to prepare a concise and best branding plan for your gym business.
Digital Marketing:
Your Digital marketing is key to your branding, which can help you grow your business more efficiently. Yes, it's tough to stand out in the market when other competitors range and influence your growth.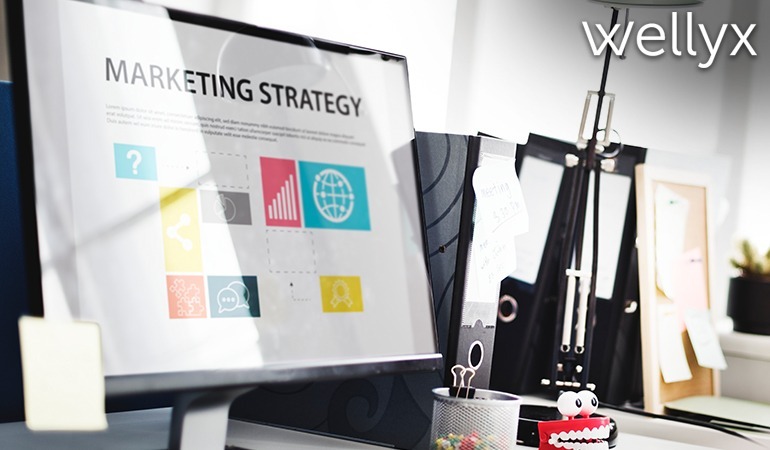 So, your branding style must be creative and innovative to stand different from others which will suit people's needs in 2023. You must also consider other things, including unique tactics, social media strategy, best staff and trainers, diligence, and enthusiasm to see your dreams come true.
Furthermore, establishing yourself as a brand will take a long time, so you must work hard. Here are some tried-and-true branding strategies to help you grow your gym business;
A Logo That Makes You Unique and Presentable:
You will need to create a logo for your company to be recognized. This is essential to your branding strategy because it gives your company a face or identity.
Logo
A logo for your gym represents both you and your gym. Graphic designers are available to create logos based on your specifications and ideas. So, they offer various new and creative designs, and you must choose what is best for your gym.
Slogan or Tagline:
After you've finished designing your logo, the next step is to choose the best tagline to represent your gym business. This tagline will convey your company's mission and vision to the audience. This must be so interesting and motivational that people will admire your significance and join you.
Fonts and Colors:
Font colors make your logo more appealing and draw people's attention. Customized colors can be used in the creation of your logo. However, the font and writing style must be presentable and appropriate for your gym's needs. Your typeface will irritate the eyes if the colors are significantly brighter or duller. So be vigilant when selecting a font size and color.
Analyze Market Trend:
After you've chosen a logo, the following step is to conduct market research to promote your gym. Working on a current market trend for branding is vital because market trends fluctuate throughout time and are never consistent.
Furthermore, it is critical to implement the most recent trendy approaches because your branding techniques are the only way to grow considerably. In addition, in this modern era, you must keep your gym business up to date to meet the requirements of the time.
Wellyx Gym Management Software:
Gyms used to operate almost the same way they did in the past. They had to perform all of their paperwork by hand because they were working their business manually. But now, gyms and other businesses are moving towards digitalization and using the best gym management software. Wellyx Software is your business's best, most efficient, and most automated software. Now with the help of Wellyx, you can grow more efficiently and focus on your entire business. The software proved to be a valuable tool in assisting managers in managing their multiple gym tasks.
Furthermore, you will see that people who use a manual management system will expand their business considerably slower than those that use a digital management system. So, you can contact Wellyx for a management system that will help you manage multiple tasks of your business with less effort.
Make Yourself Discoverable:
There are millions of other businesses in your way when you initially join the market and start your new company; therefore, you must sell differently than your competitors. More, your internet presence is essential for people to view your business, and you'll need management software to help you do so.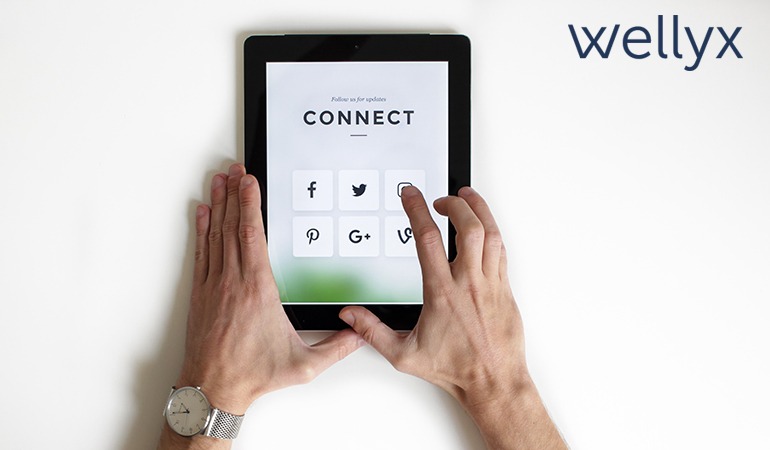 Furthermore, you must link your software to your website and other social media platforms and vice versa. That facility will help you visit your website, and you can access the incoming traffic. Establishing it will take a bit, but your patience and determination will make it happen.
Furthermore, your company leads are precious and are like salt on the floor, but you must regard them as your top priority.
Tell People About Your Success and Promote Your Business:
In 2022, your social interaction is integral to growing your business more efficiently. Because scarce people visit your gym to avail of services, millions of people can reach you through social media. So, this is important to make yourself presentable on social platforms and share your success with others.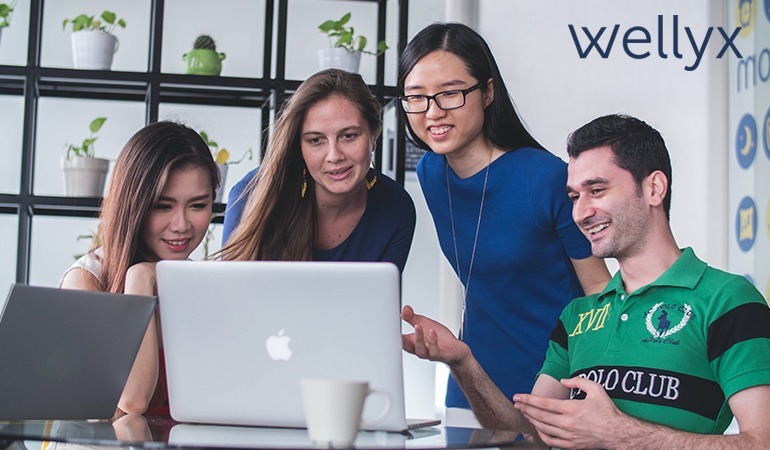 You can share your gym short films in which people acknowledge and say they have achieved their goals. You must focus on the quality and services of your gym.
How Can Memberships Help in Promoting a Gym Business?
Membership is essential to growing your business and making your presence valuable. People will appreciate you and your business when their money is invested in the right place, and it will be worth it in the end. So, tell them where they are supporting you and share your success rate with them.
People are more likely to be drawn to your business if you provide exceptional services within a reasonable budget. Moreover, share how 9 out of 10 people achieved their target in your latest equipped gym. This could be the most influential factor that will entice more clients to avail of your gym membership.
Moreover, you can create goodwill in the market by sharing genuine and fair reviews of your customers and members. Maintain your management software and social media pages and add blogs so that most people can reach you and evaluate your success rate more than others.
Advance Management Tools to Be Efficient and More Concise:
Branding needs a management system that will lead your business successfully and effectively. As mentioned in someplace above, your business needs an innovative and efficient management system to handle all your tasks automatically.
Also, this can help you manage your gym's administrative and clerical tasks instantly. You can manage your clients, expenses, employees, and multiple branches and streamline payment options and POS. This way, you can manage your business at your fingertips and access all this information on a single page anytime.
How Will The Right Branding Directly Impact Your Business?
It is critical to carefully plan, run, and brand your business if you want to develop it and make it successful. If you compromise on quality and services, your reputation will be ruined from the start, and all your hard work will be worthless.
Right Coaches for Your Gym:
To become a brand, provide extensive high services at your gym. Therefore, your gym must have experienced and qualified trainers who can give remarkable coaching to their students. More, your coaches and trainers will help you to attain your desired goals.
Furthermore, you must use your social media presence to motivate and promote your coaches and training personnel. This will help visitors recognize that your gym has the best and most well-trained staff. This will not only improve your business, but it will also make your employees feel proud of their experience.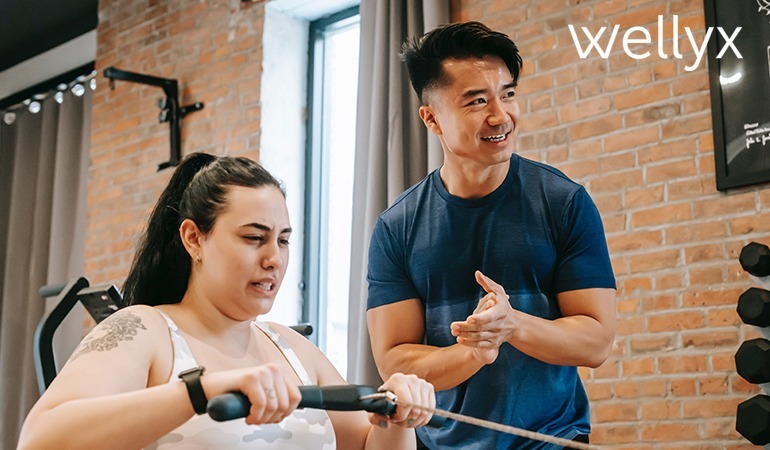 In addition, recognizing as a brand is a difficult task, and it will require your patience and time to reach your desired goal. Don't get demoralized in the very initial stages, and stick to the strategy that you have made. Try to go as much as possible towards your social media platform, management system, websites, your employees, and their valuable feedback and suggestions. This way, you will be motivated and make your business more established.
Conclusion:
When you're thinking about starting a gym business in the year 2022, you will be able to use a variety of approaches to interact with your target audience. Your commitment, knowledge, mastery, and finance management will aid in establishing and growing your business significantly. More your branding approach and business software will follow the latest trend.