In the era of the internet, marketing has become a priority. It is the process of creating value and exploring market needs. The term refers to many aspects of marketing, including product design, advertising campaigns, and public relations. Today's customers are impatient and want their fish tacos on a silver platter. With that in mind, knowing who your customers are and what they want is important. With these essential elements in mind, you can improve your marketing strategy.
In 2022, marketing trends will become more complex, personalized, and technology-driven. The role of technology in marketing has evolved from being a simple marketing strategy to an integrated business strategy. Millennials are a prime example of this. The term "millennials" has become so popular in the past two decades that a Google search generates 129 million results. Although millennials are a significant demographic, they're still a largely untapped market.
The Importance of Marketing in Business:
The importance of marketing in business is obvious. A product's marketing strategy will determine the number of sales that it will generate. Through this process, a company can learn about the needs and wants of its customers. The more they know, the better they can produce their products. This process is essential to the success of any business. But why is it important? Let's explore a few reasons. It is vital to any business, from small start-ups to multinational companies.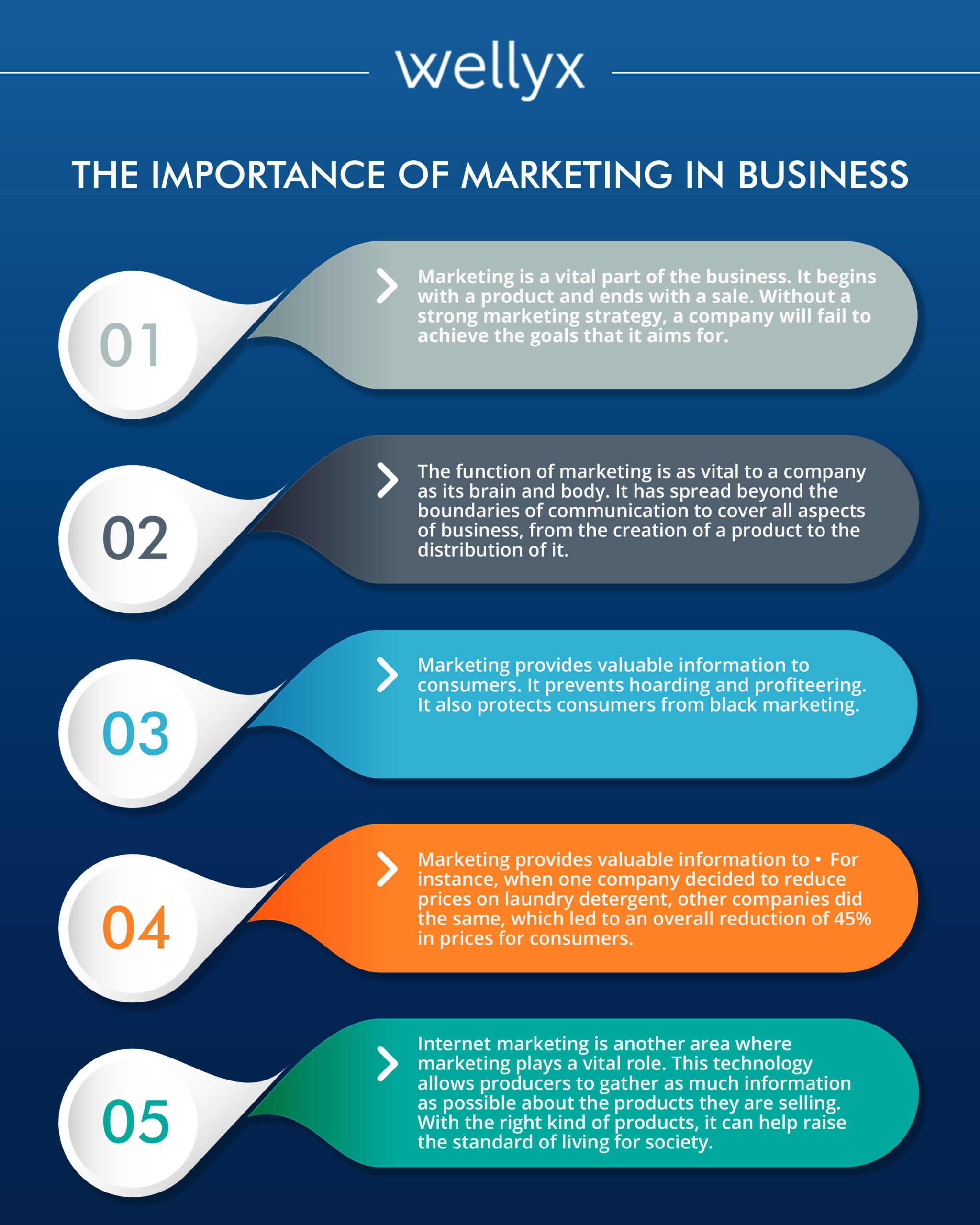 Marketing Ideas for Yoga Studio:
To make marketing grow your business, you need to create a strategy and follow it faithfully. While the basics are the same, you must ensure that you target the right people and use the proper channels. When starting, it's crucial to analyze competitor data and communicate with them effectively. However, you shouldn't copy their strategies and tactics. Instead, hire a growth marketing team to do the work for you.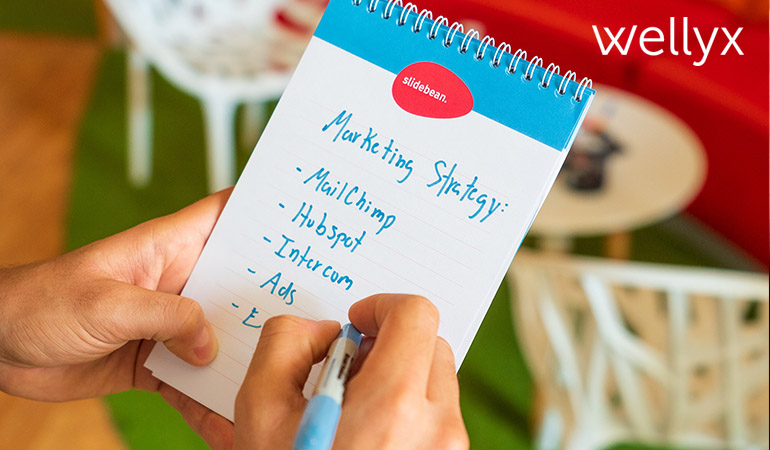 1. Consider Two Important Stages
• First Stage:
The first stage of growth marketing involves getting customers' awareness of your business. In this phase, they may learn more about your products and services and decide to buy more from you. You can test new content on your website and social media to find out which posts are most effective.
• Second Stage:
The second stage of the process involves persuading potential customers to buy from you. This could mean purchasing, signing up for a free trial, or paying for premium content. Growth marketers can also test different types of discounts and original call-to-action phrases.
2. Catch New Customers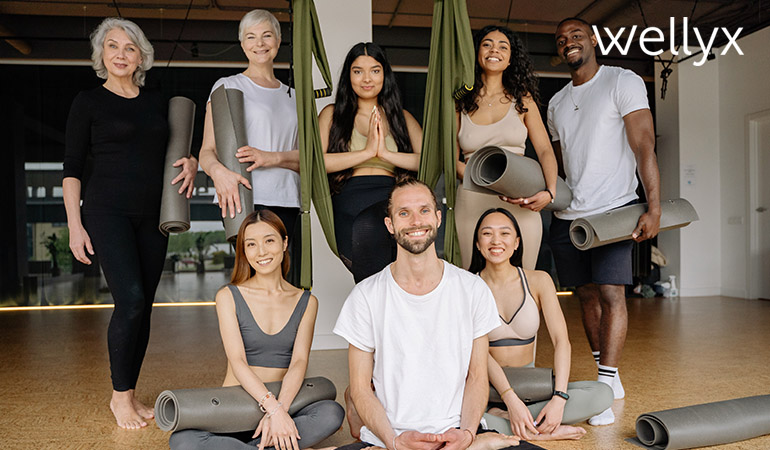 Once customers become aware of your business, they might decide to come to your yoga studio. These customers might be a combination of new customers and existing customers. For example, a hot-selling product can be upgraded to a higher-priced version or turned into a monthly subscription.
3. Marketing Tools
Another option is to try different kinds of marketing tools. While there are many ways to boost your revenue, a growth marketing strategy is the most effective for retaining and attracting new customers.
While growth marketing sounds great, it is not as easy. You must be able to implement a winning growth marketing strategy. This is an excellent way to ensure consistent growth. The key to growth is identifying new customers and generating repeat sales. Besides this, you should be able to find innovative ways to keep your customers engaged and promote your yoga studio to others. You should consider hiring a full-time growth marketer for your business.
4. Advertisement in Social Media
There are a variety of strategies that can be used to promote a yoga studio. Some of these include advertising in social media, using auction-based systems, and running e-books. These strategies are ideal for capturing a local audience, especially if you offer a service people are eager to try.
For instance, you can offer a free class to a neighborhood or business to attract potential customers. You can also hire a professional photographer or video producer to capture photos of your classes.
5. Offer Free Classes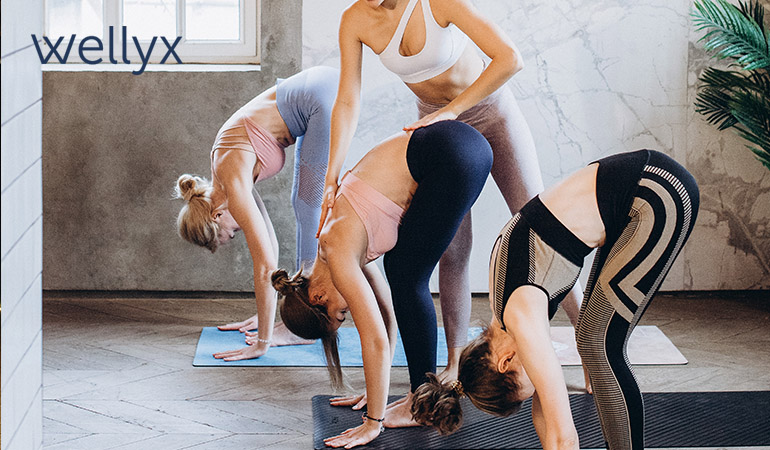 Another way to market a yoga studio is to offer free yoga classes to employees. You can also provide daily lessons to students and clients. Some companies now offer free classes to their employees.
You can contact the CEO or the director of different companies and request a slot. This will give you exposure to people living in the neighborhoods. Besides, you'll be able to provide a valuable service to local employees and students. Offering free classes in your community will attract potential clients and build a steady stream of clients.
6. Print Advertising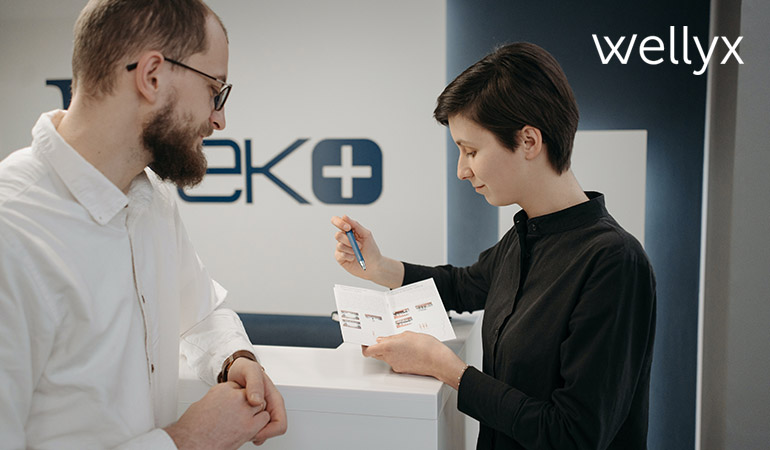 One effective way to promote your yoga studio is through print advertising. You can make use of flyers, postcards, and posters. For example, if you own a studio that offers private classes, you can hold events at local businesses.
These events will not only help you gain a wider clientele but will also help you build your brand. And, while you're at it, you should not forget the power of print advertising. Putting up posters and business cards will get your studio noticed.
7. Identifying Target Market
One of the most important steps to marketing your yoga studio is identifying your target market. Having a niche will create a perception that you're an expert in your field. It will also help draw students willing to pay for a premium membership.
Don't forget to set your prices accordingly! There are various ways to promote a yoga studio on the Internet. Don't be afraid to experiment – you might be surprised by the results!
The critical step in developing a successful marketing strategy is learning about your target audience. Using a human approach, you can create a community around your brand. This way, you'll learn how to connect with your target audiences.
You'll also know what to do when implementing a marketing plan. Once you've determined your target market, you'll need to build your marketing strategy around it. The more you learn about their wants and needs, the better.
8. Create a Good Reputation Online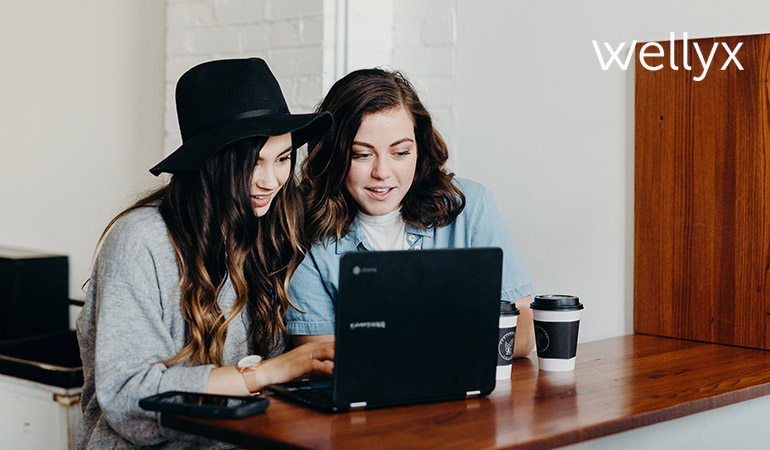 You can create a good reputation online. Most consumers identify word of mouth as a primary source of information. You can create a good image and make yourself look professional by creating an active online presence.
Moreover, you can offer discounts, free classes, and offer other incentives. Providing a premium will help you to build a good reputation. Increasing your reputation on social media will help you attract new customers. The more popular you are, the better your chances are of succeeding in your marketing for the yoga business.
9. Ensure That You Have a Strong Online Presence
Your yoga business website should have a catchy, attractive capture box. The email newsletter should also be accessible to your target market. Blogging is a great way to promote your yoga services.
Write articles about topics that your target market is interested in. You should also distribute your blog articles and blog posts on social media. By incorporating these methods into your marketing strategy, you'll be able to reach a broad audience and improve the reputation of your business.
10. Creating a Website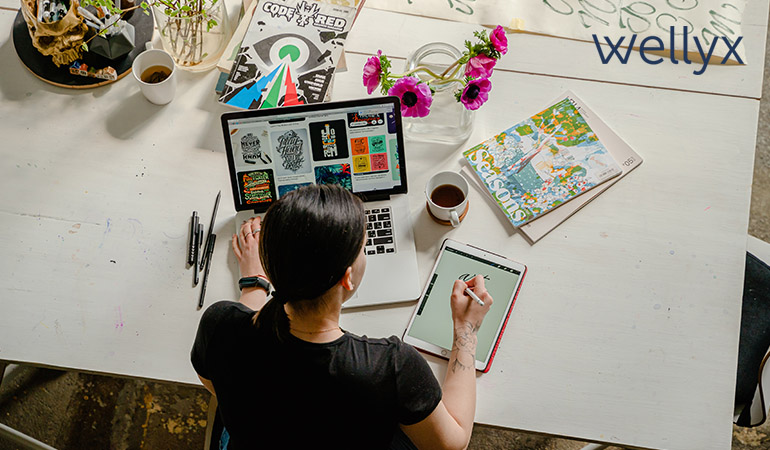 Creating a website for your yoga business is essential. Your website is the first step to attracting new clients. It should be user-friendly and feature a variety of information.
For example, the website should include a blog section, an Instagram feed, and a Facebook page. For more visibility, it should be mobile-friendly and have good navigation. If the website is mobile-friendly, it will be easier for prospective clients to find you.
You will get a lot of traffic if you have a good website. The more people you reach, the more customers you will have. This is why marketing is an essential strategy in business growth.
It will help you expand your customer base by engaging current consumers and spreading the word to prospective customers. By engaging with your customers, you can guarantee the future of your business. Engaging your audience and promoting your products through your marketing strategies is essential.
Click on this link to get more new ideas for opening a new yoga studio: https://Wellyx.com/blog/budgeting-tips-for-opening-a-yoga-studio/
11. Develop a Blog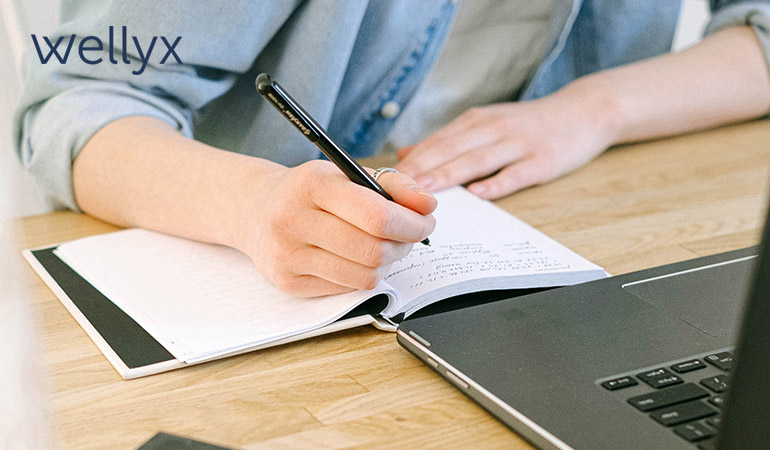 Developing a helpful blog is vital for SEO. A good blog will attract many visitors to a yoga studio and increase the chances of attracting new clients. A yoga teacher should create a blog that interests her target audience.
By providing exciting content, she will be able to attract new students and build a loyal following. The blog must also be well-written and have relevant keywords. Otherwise, it won't be successful.
There are numerous marketing methods for a yoga studio. A website should include all the necessary information, including a pro shop and class schedules. It should also provide information on memberships and virtual group classes.
A well-designed yoga website can also be used to promote your yoga business. A blog can also be used to promote a book or a workshop. You can reach a wider audience and get more clients by using a blog.
12. Understand Customer Preferences
Understanding your customer's preferences is essential for successful marketing. For example, if a product isn't selling, you can focus on improving your service. But that won't be enough. You also need to understand their needs and how to satisfy those needs. For these reasons, you should invest in research and analytics to better understand your customers. When you do this, you'll be on your way to attracting more customers and building your brand's reputation.
13. Email Marketing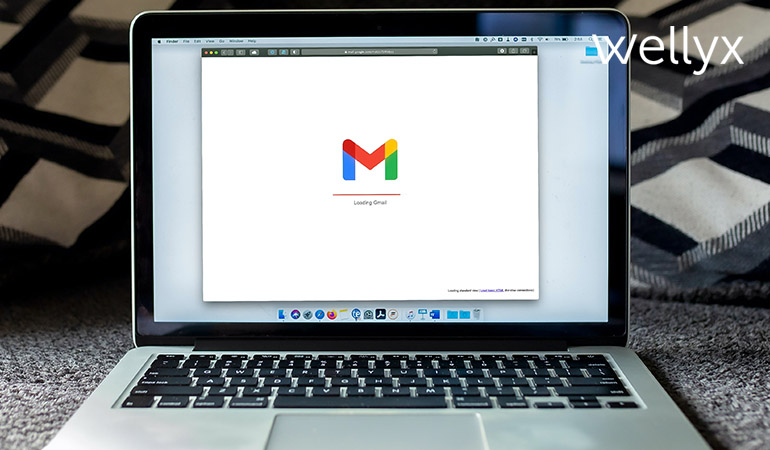 In the meantime, there are other ways to market to a niche audience. You can use social media sites to promote your business and its products and services. In addition, you can use email marketing to reach out to your target audience. This is the best way to create relationships with your customers. Besides, it will also help you build a more memorable brand image. This will increase your chances of achieving success in the future. The same is true for online customers.
14. Content Marketing Techniques
Apart from advertising, you can also use content marketing to increase your website's visibility. Content marketing techniques can create an emotional bond between your consumers and your brand. This will help them feel closer to your business and make them more likely to purchase your products. Moreover, content can help you build a bond with your customers. Your brand will be more effective if people are aware of your brand. With the right strategy, you can increase your customer base.
Conclusion:
The right kind of marketing can fuel your business growth. Promoting a new product or creating a content strategy will give your business the credibility and trust it needs to grow. You will increase your profitability by focusing on your audience and generating more leads. A content-based marketing strategy will also help you gain credibility. A good brand will create more trust and loyalty. This type of marketing will help you build trust amongst your customers and attract more sales.