Want to effectively use gym management software that helps handle the most tedious jobs of administrating an already existing gym or fitness club? It takes care of almost everything from registration, payroll, and billings to marketing or promotions, electronic payments, online transactions, or campaigns.
This type of software can also help you keep track of your business's sales and clients. Such programs are popular with those running small fitness centers as they have a lot of additional functions beyond gym management.
Smoothly Run your Gym's Operations:
An effective gym or fitness center management software is the key to making the most of your time and efforts. This means ensuring a smooth operation. This is especially true if you run a business out of your home or garage. But how to effectively manage fitness center or club management software?
It is Important to Choose an Appropriate Program:
A comprehensive one will not only allow you to manage the fitness business effectively. But it will also help you to save time and money on routine tasks. The features of the club management software should be customized to meet your needs. For instance, if you have a small club, you can get a simple program that sends you emails or postcards with essential information regarding your club management.
You can also opt for more advanced features if your budget allows it. Some of this advanced gym software is web-based. They allow you to keep a detailed log of clients, equipment, sales, etc.
If your management software is web-based, you must ensure that it comes with various advanced features like client management, equipment, and sales tracking.
Stay Ahead of Competition:


As a business, you must stay ahead of the competition. This is where the right fitness center and club management software came in handy. Some programs allow you to access customer information and forecast future sales. This helps you formulate strategies to increase sales and maximize profits.
A fitness center or club has to be up-to-date all the time. Customers expect to be informed about special promotions, new products, and seasonal offers. Customers will be happy and often return with a properly managed fitness center.
Managing a Fitness Business is Not an Easy Task:
It takes a lot of research and dedication on your part. Fortunately, with the right fitness software at your disposal, the tasks are made a lot easier. You can focus more on running your business and less on management. That's something that everyone could use!
Considerations When Finding the Right Software:
When searching for the right gym management software, you must consider several things.
Able to Manage Multiple Locations: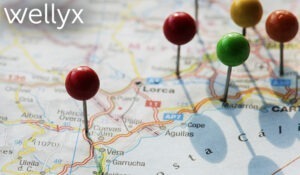 First, you need a program that will allow you to manage multiple locations at once. You might have a branch in each town, city, or neighborhood. That means you need software that can manage these locations effectively. Whether you own five gyms in five different cities or you have a single gym in a rural area, you will still find that the same features apply.
Provide Important Information:
Another thing you should look for can keep track of your customer's preferences. Are they +men or women? What are their weights and heights? These details will significantly impact how your fitness facility is run and how effectively you serve your customers.
A good fitness business software will be able to customize reports and give you information about your customers at all times, providing you with important information like average calories burned average mileage, and the average number of visits per day.
Analyze the Performance: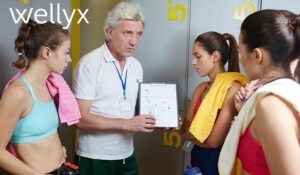 Also, you need good use gym management software that doesn't just record the results but also includes features that will help you analyze the performance. For example, you may find a big difference between your revenues and expenses. You can quickly get this information by using your report on the previous months. The more information you get from the program, the better prepared you will be when making decisions regarding your own business. For example, if your sales are dropping significantly, you may want to re-evaluate your pricing, or you might want to increase the number of services that you are offering.
Save Lots of Money:
One of the most common advantages of using software to manage a fitness business is saving time. You will not have to hire many people to manage your fitness group. This will give you more time to focus on other things. For instance, you can use your free time to attend to other matters related to the gym. Aside from that, the software to manage the fitness center will also help you save a lot of money. Since you do not have to pay employees, you can maximize your revenue and reduce expenses.
Get Rid of Technical Problems:
Another advantage is that this software to manage the fitness center will make everything very easy for you. For example, you will not have to deal with technical problems anymore. You do not need to contact your computer help desk to solve minor issues.
Very Simple to Use: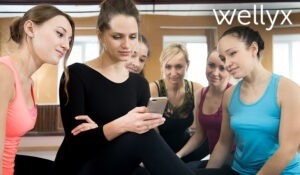 So, if you are interested in using software to manage the fitness business, you should learn how this software works. Of course, it will still depend on whether you will use it. Some people do not even think about it because they think it is too complex to understand. However, you will be surprised that using simple software to manage your business is much simpler than using complex applications. Some people do not even know they can save time and money just by using simple programs.
To manage software over the Internet, you must sign up for an account with an Internet service provider. Once you have signed up, you will be given a username and password. The username is the one that you will use to log into the gym software to manage it. The password is the one that will secure your account.
Conclusion:
Ultimately, the proper use of gym management software will allow you to save time and money. In addition, it will enable you to provide your customers with the most effective experience possible. By taking care of routine tasks, such as signing up new clients, handling payroll, and keeping an inventory, you will be able to focus on the most profitable activities. And when it comes to making the most of your fitness center, your profitability is the most important thing!