Whether you are a new business owner or want to update an existing yoga studio business plan, you must focus on some significant points! Having a good foundation and set of goals is essential to the success of your business. Think of your yoga studio business plan as a compass to keep your facility running and always point you in a better direction.
Without a framework for your business, you might get lost, too. It is essential to have a plan to set your goals and your business goals year after year. It will also help you understand the strengths and weaknesses of a yoga studio. A yoga studio business plan can help you develop the best way to get the most out of your facilities.
Take time to prepare your business plan template, which requires careful consideration. If you have a partner or team, include everyone's contribution because everyone can increase their expertise. This reflects your yoga studio. Therefore, cover all aspects of your business and consider all elements.
Market Survey
The yoga market is expanding quickly. Even though that is fantastic news, you must be ready to seize this expansion and position your company for maximum profit. Before diving into the specifics of the business, you need to conduct some research to accomplish that.
Industry Analysis
Utilizing internet resources like Facebook, Instagram, Twitter, Reddit, and YouTube is an excellent place to start if you want to stay up with trends. For the most recent news, follow well-known blogs and join groups with large followings. By investigating the best practices currently used by yoga studios and how you can apply them, you need to delve deeper into the market. After that, you can research current market trends to give yourself a competitive advantage. For instance, some studios prioritize comfort and convenience by providing online yoga courses.
Competitors Analysis
There is a considerable supply when there is high demand. In the end, you want to stand out and avoid getting overlooked. Understanding your rivals' tactics can give you the push you need to move your yoga center business plan ahead. It offers you a better picture of what is effective in the area and what issues you can address to differentiate yourself in the market.
Business Plan Template:
Once you identify what makes your business unique and find a suitable site, you can create a business plan for your yoga studio.
The things that must include in the business plan template are:
Executive Summary
Company Summary
Products and Services
Sales and Marketing
Pricing Structure
Funding and Finances
1. Executive Summary:
Whether you want to call it a summary or a company's introduction, the first part of your yoga studio business plan should accurately describe your business. An overview of your yoga studio should explain the company's goals and other important information, such as: where you want to start your business.
You must keep this section to the point but clear enough so that a banker or investor who knows about yoga can understand your main goal. You can also specify whether you want to register your company as a sole proprietorship or a limited liability company; the executive summary should be designed in an order that explains the essential questions such as:
Who is your target market?
Who are your ideal customers?
Why is your studio different from the others?
What is the goal of your yoga studio?
Answering all these questions becomes a proper description of your yoga studio.
2. Company Summary: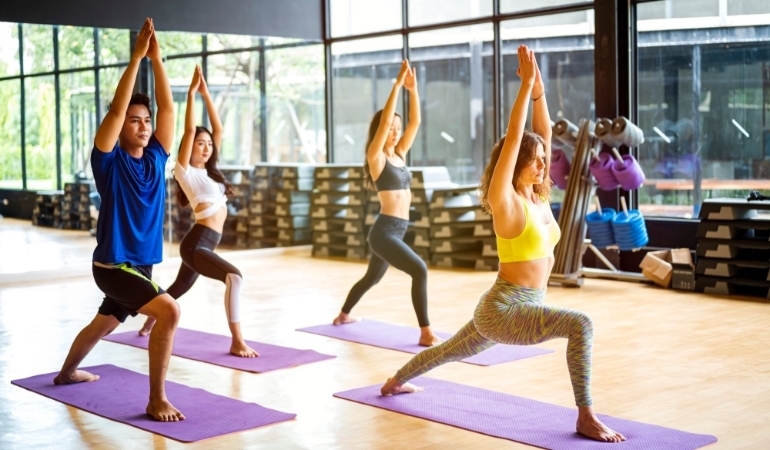 Next, you need to provide complete information about your business, like the company's owner, company location, and facilities. In this section, you will explain your business in more detail regarding what it offers in terms of start-up and the types of products or services offered. In this case, you should also explain the placements and positions you provide and why you have chosen the specific placements and amenities that your website will provide.
You need to explain how your business works online for an online yoga company. Instead of talking about the location, explain how you want to teach. For example, are you teaching real-time recordings or posted recordings? Regardless of the type of yoga company, discuss the courses you offer and highlight any details or trends that make you stand out from the competition. You should also talk about the employees you want to hire and specify how much experience and skills you want the employees to have.
3. Products and Services:
This part of your yoga studio business plan template is about your services and products. Creating a detailed and exciting description of your yoga service is an essential step in your yoga studio plan. Your description of yoga services covers many aspects, from the types of yoga courses offered to how students reserve the courses. The service you provide determines the source of income for your yoga business. For most yoga companies, this is done by teaching yoga classes. However, you can earn additional income from online courses, workshops, and training courses.
Topics that must be included in the services section of your business plan are:
Style of yoga practice that you are offering
Are you selling yoga products like yoga mats or clothes?
The pricing structure of your yoga studio
4. Sales and Marketing: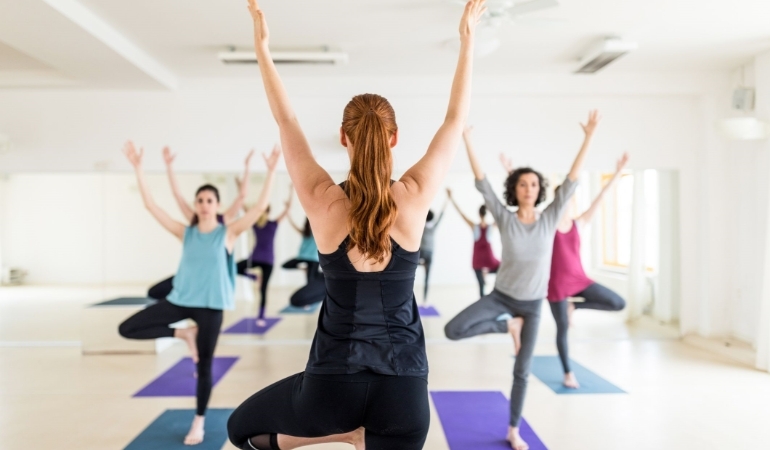 How will you attract customers and save them from coming again? The area of sales and marketing must be added in your business plan template. Small businesses won't survive without effective marketing strategies because no one will know that your yoga studio exists!
When it comes to marketing plans, you need a good idea of how potential clients will work and how to get them based on customer analysis. Depending on your budget, time, and available resources, there are several ways to promote your yoga studio and attract new clients, such as:
Sponsored ads on social networks
Influencer Marketing
Community activities
Content marketing, such as blogging and videos
Share on social media and create followers
Partnerships with similar non-competitive companies
No fear; creating marketing plans and implementing marketing ideas seems complicated! We've laid the foundation to help you develop practical marketing strategies for your yoga studio business.
The business component of this step focuses on the customer journey. Describe how customers discovered your company before payment. The focus here is on the point of sales, such as a website, branded app, or personal app. You can also use Yoga studio POS Software for this purpose. Requiring customers to book courses via Facebook, Instagram, or your website is another way for customers to contact you and make sales. This section will explain how clients become regular and lifelong members.
5. Pricing Structure:
The actual price for the service depends entirely on your business, location, and marketing. When creating a business plan template for a yoga studio, your primary choice is to charge a fee as the client requires like per session, per class, or on a membership basis. For your students, bills are a very flexible option. At the same time, planning and membership can be practical strategies for building customer loyalty. Your pricing structure can have both advantages: offering discounted rates when purchasing bulk rates or attracting customers through membership requirements. Regardless of your option, your price structure should be included as part of your yoga class business plan.
6. Funding and Finances:
To complete the fundraising section, you should add a list of potential expenditures. If you have already located a location, you need to add all the information about your location, such as rental cost, rental period, and projected billing cost.
This section should also specify the start-up costs, how much it will cost to convert the space into a yoga studio, how much each device should cost, and how many will be required! Don't forget to include employee costs, your salary, and small one-time expenses, like your yoga teacher insurance. It would be the best solution for you to add the client's funding and salary.
Boost Your Fitness Business and Generate More Revenue
Get in touch with Wellyx to streamline all the errors of your fitness business.
24/7 customer service
Simple payment and booking system
Automate communications
BOOK A DEMO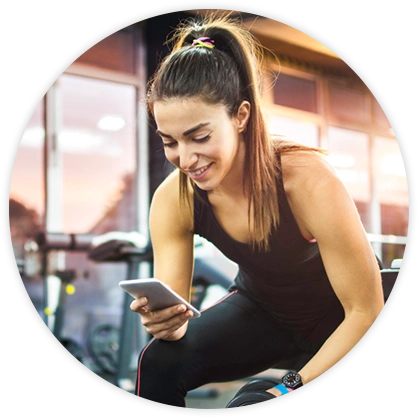 Conclusion:
Hence, having a yoga studio business plan template and yoga studio management software is very important for the success of your business. It will elaborate on the client about the purpose of your business and what type of facilities you are offering, and why. When you look at your plan, you will be able to track your business's effectiveness and set more innovative future goals.