People have busiest life routines than ever. We spend long hours at the office with tight schedules. Routine life has become more challenging than ever. To improve our life, we have allocated specific times to do different daily things. No matter how busy our lives are, an increased proportion of people still want to participate in everyday leisure activities. To make our minds fresh, we love to spend time with friends, dine out, and hit the gym to keep our bodies in shape. Every business is not evergreen for all seasons. Some get slow because of the changing weather patterns; others get slow because of the lack of necessity. Some businesses get down as they face a new competitor in the market with a better strategy.
In the fitness industry, a specific time is expected to be quiet: June, July, and August. November and December are also expected to be quiet. However, with better strategies and ongoing efforts, you can retain your members throughout the year. Even a 10% increase in member retention can increase a company's profitability by a significant proportion.
Here in this article, we will notice the reasons behind the quiet period and some strategies you can implement to keep the fitness industry running.
When are Gyms Usually Quiet?
The quiet times at gyms reflect the busiest patterns of the individual that may have other commitments outside the gym.
Peak times may differ slightly depending on the factors like gym location and what your fitness studio offers.
If your gym is in a busy area with other localities like offices and educational institutes, you will find more rush in the local restaurants for the lunch break than you will find in studios for the workout.
When Are Gyms the Least Busy?
This is an important question that needs to be considered when getting a new membership. So, what is the time when gyms are the least and the busiest?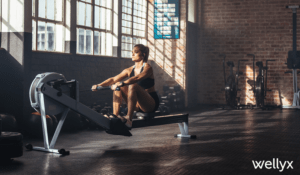 Usually, the gyms are least crowded before 7:30 am and between 10:00 am to 3:00 pm. Gyms are also the least busy after 9:00 pm.
However, the busy hours in a gym are 7:30 am to 11:00 am and after 9:00 pm.
Many factors contribute to when a gym is most minor and most busy. It depends upon the gym you are at, whether it is a group fitness or commercial gym and where it is located. So, it is essential to note that the time above is merely a guess, and all gyms don't need to keep the same schedule.
So, you must be interested in exploring why gyms get so busy so that you can avoid joining the gym during the most active hours. You must know the strategies for getting stuck in a busy gym and how to work around it.
You can overcome this problem when you know when the gym is the least and most busy so that you can plan your schedule accordingly.
Busy gyms can be highly frustrating – there is no doubt about it.
No one wants to wait for the waiting machines to get free and get their turn. No one likes the smell of sweat from someone standing close to you.
So, a busy can be more problematic when you have tight schedules, and you cannot do the proper workout as you cannot waste your time waiting for the equipment.
What Time of The Week Is the Gym Less Crowded?
As you can expect, gyms are pretty busy at the weekends as most professionals use the official off days for physical health after a busy week.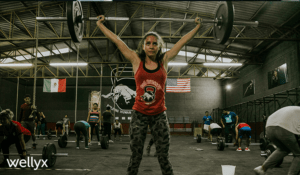 So, this is always great to go to the gym during weekdays as most people would be at work or in school at that point.
However, most of the individuals do rest on Sundays, and, as such, the gyms will be free if they are open.
Why does the Gym Get Busy?
As we all know, most of the population has a 9-5 job, and some offices have 10-7 timings. So, gyms are the least busy during these hours as people are engaged in their professional lives.
This cut the time out to join the gym at a very narrow time frame in the daytime to get the daily workout in. So, joining the gym can be possible before 9:00 am or after 7:00 pm. Because of the strict schedule of office life, gyms get busy before 9:00 am and after 7:00 pm.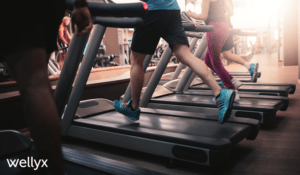 Strategies to Make Sure Your Gym Is Never "Quiet"
To keep things simple, we have broken down the quieter gym times into two categories;
Weekly
Late mornings, mid-afternoon, and weekends.
Annually
June to August and November to December.
There is always a door open to better serve your customers by adding new and innovative trends. Sometimes, you must come up with new offerings to create the customers' interest in choosing your services for longer.
We are breaking down the section into three parts to apply strategies to deal with the quieter gyms; weekdays, weekends, and annually.
Weekdays
New Markets
It is essential to understand your gym's niche and who are your target customers. However, it is always possible to broaden your target audience and apply market tactics to target your audience.
You have personal trainers, essential gym equipment, facilities, or classes used at peak times. It is also possible that some particular groups might be interested in joining a gym in quiet times.
So, hit all such groups with marketing strategies to keep members coming to your gym.
Targeted Ads
In the fitness business, targeted ads are essential to keeping your business alive. To hit the audience to join your gym in a quiet period, targeted ads will help you fill your studio.
Be specific in choosing your target audience and the location, and spend a reasonable budget. It will help you generate increased revenue in return.
Corporate programs
So, you are thinking about increasing gym revenue; many gyms and studios are expanding beyond the standard offering of memberships and classes.
Adding some additional revenue streams, such as a fitness program for seniors and adding corporate programs, are great for growing your business.
In addition, I think hosting classes for professionals at your fitness studio during lunchtime is perfect for filling your studio during quiet time. Everyone else would be at work this time, but your fitness studio would be alive, generating more revenue.
Weekends
Promotions
Advertising events and promotions during your quiet period is an excellent way to keep members coming to your gym. Adding something creative in promotions and events will draw in members and their friends.
Try turning a standard class into a more engaging activity for your members: get members in for fitness class, attend a lesson followed by dietary items, and post-workout food and drinks.
Also, promote a similar strategy to weekend events. Promote your class with the option for the members to join a healthy meetup to bring something productive to the table.
Yearly
The fitness industry is usually quiet in the middle and towards the end of the year. Filling up your studio during these times is a real challenge that you can do by linking the relevant holidays and events to the fitness studio. Connect your marketing strategies with summer body goals, New year's resolutions, and festive fitness in summer.
Summer Shape Up
The period is often full of vacations from June to August, and people want to spend some time outside. During this holiday season, people have more time to get fit. So, there is no excuse to let fitness aside.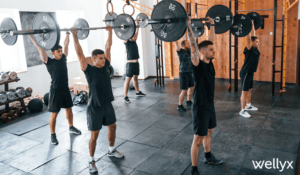 It is running a summer shape-up challenge, marketing the event with some enticing offers that should be different from the regular offers.
You can also market fitness classes with an inspirational fitness professional. Market the class competitively, with limited seats at discounted prices for people willing to attend for three months. It will help people reach their goals by having a clear timeline.
Festive Fitness
November and December are busy couple of months for most people. In addition to the office routine, November and December became a time to catch up with friends and family regularly.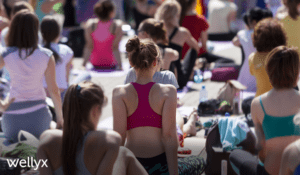 This time is the best to do the shopping for the Christmas event. People start taking leaves in November, and the number increases till mid of December.
Set people's minds with the idea of attending a "2 weeks fitness" challenge that is easy for the gym or studio to join, keeping the fitness back on track.
New Year's Push
January has always been the busiest month for most gyms. People add fitness routines to their New Year's Resolution.
Always hit your previous members when you are promoting new year's promotions. There are more chances for the earlier members to join your gym and bring in new members. Practicing effective ways will help you sell more gym memberships.
Also, it would be unpleasant for them if you open promotions for new members, but there is nothing for the existing and previous members.
In Summary
Members' routines and social commitments play a significant role in when they can quickly join the gym and when it would be difficult for them to join. Busy of the busy schedule in certain months of the year, few people can make time to keep the fitness routine on the to-do list.
Preparing your gym to bring in more members in the quiet time needs you to apply some marketing tactics. Marketing tactics won't make your gym quiet any time of the year.
Applying influential weekly, weekend, and yearly strategies is the right way to attract new customers. It will also improve members' experience and increase member retention in the long run.